Step into a world of sophistication and modernity with the captivating combination of black, gray, and red in this sleek and edgy home interior. Visualized by Dasha K, this design showcases how bright red accents invigorate the space, while wood tones and indoor plants add warmth and visual interest. From the living room to the bathroom, each area tells a unique story, creating a captivating and stylish ambiance that leaves a lasting impression.
Living Room:
The living room sets the tone with its shadowy gray and black decor scheme, accentuated by a vibrant red floor lamp that stands out against the dark backdrop. Complemented by matching red scatter cushions, the gray sofa becomes a cozy and stylish focal point. The TV wall features dramatic black rock, with atmospheric lighting peeking through, creating a mesmerizing visual effect.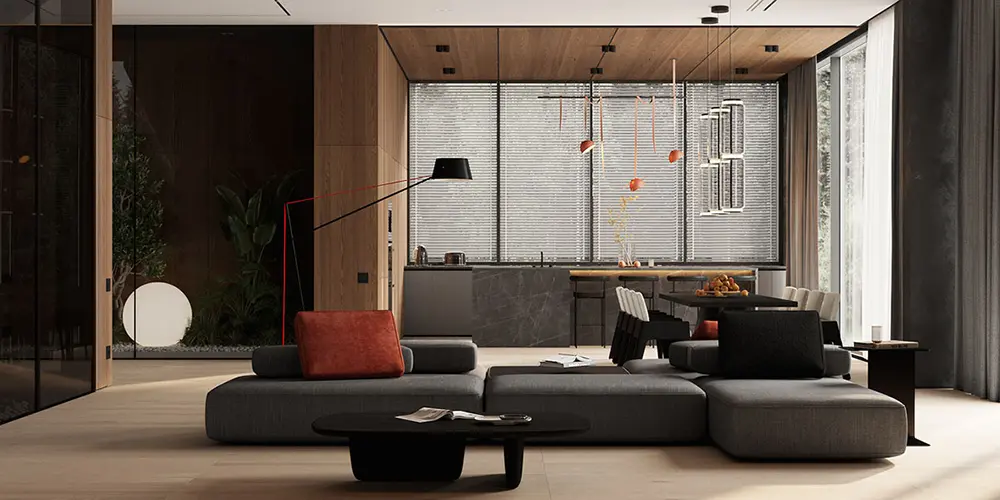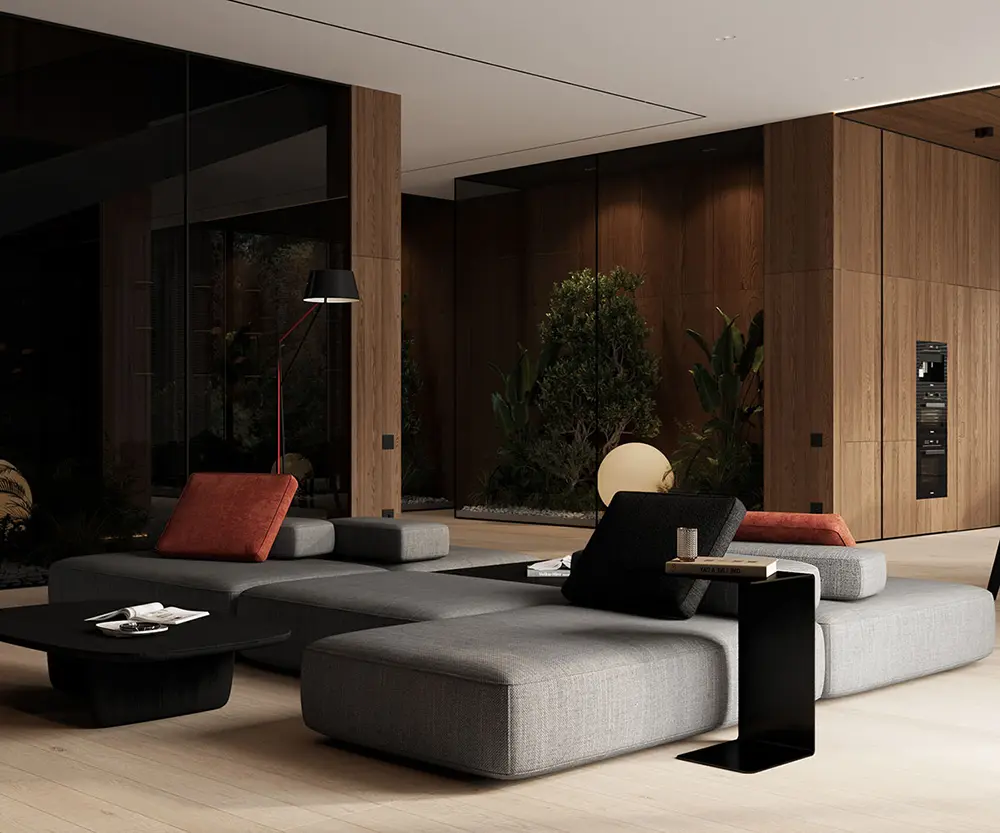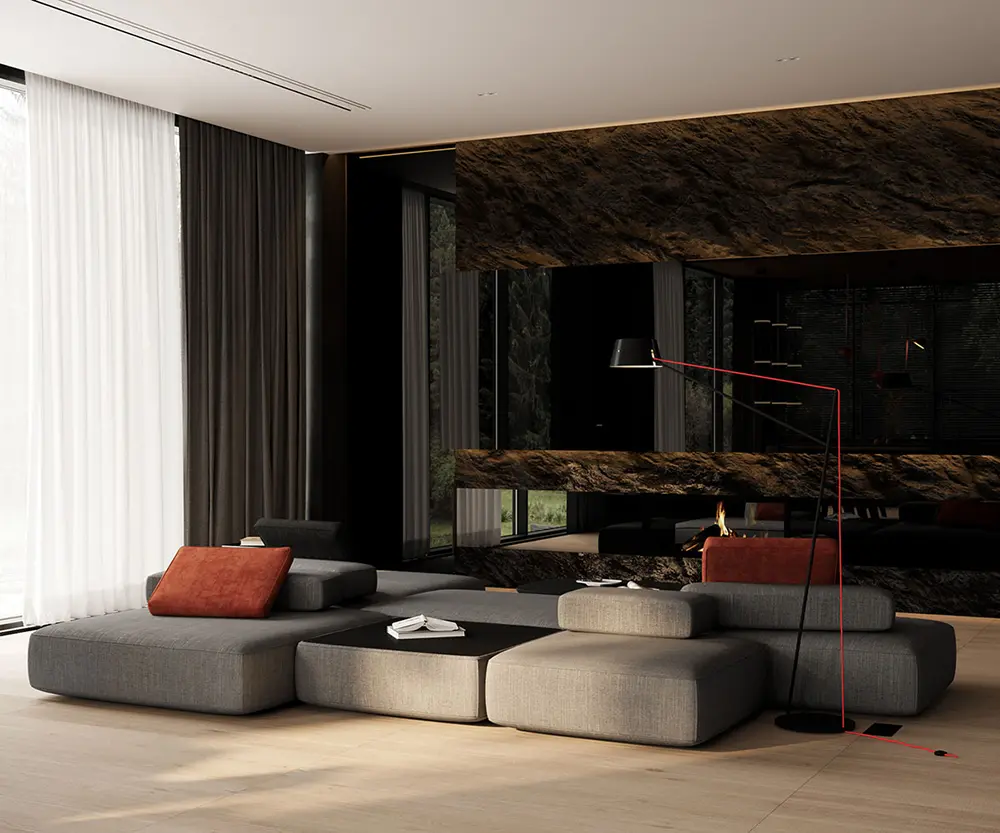 Open Plan Dining Room and Kitchen:
The living room seamlessly transitions into an open plan dining room and kitchen. A black dining table and chairs contrast beautifully against the light wood flooring, while clear glass pendant lights add an attractive touch. The kitchen boasts full-height walnut units, providing a warm contrast to the cool gray base cabinets and stone countertops. A long kitchen island divides the space, creating a functional and stylish layout.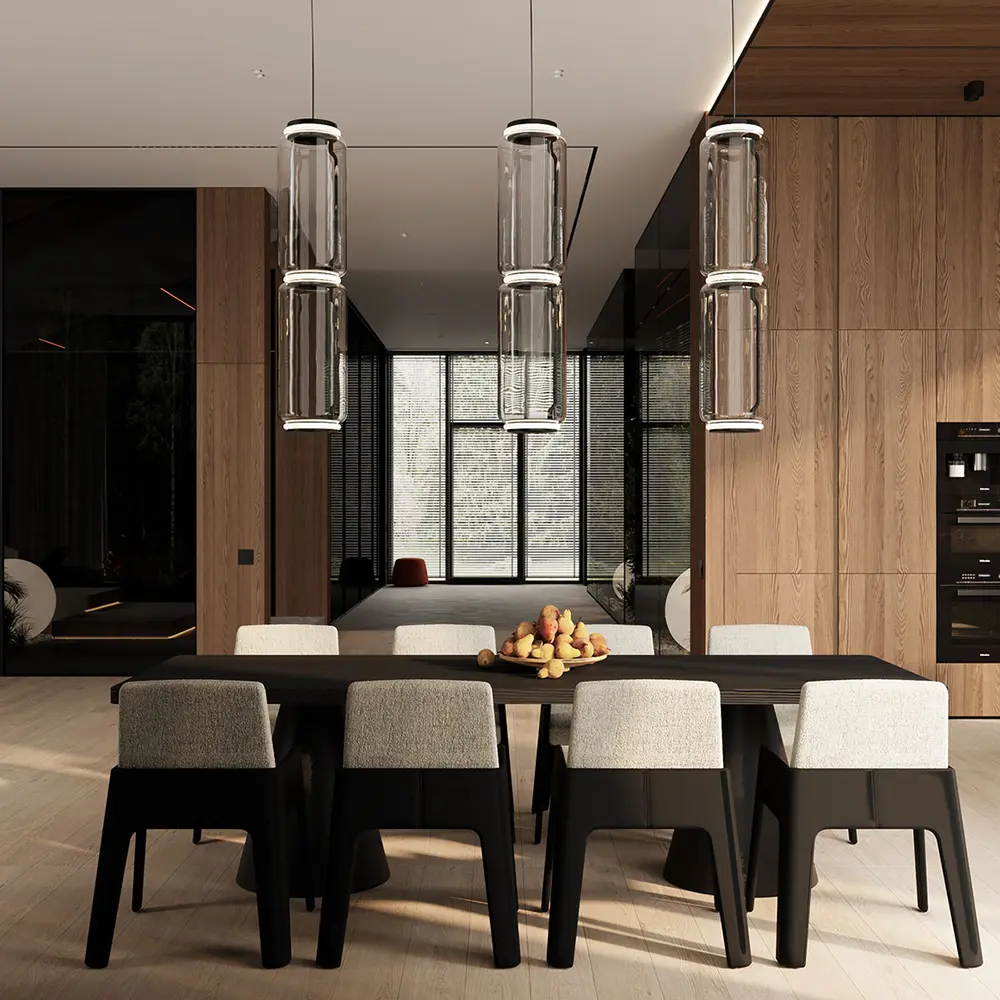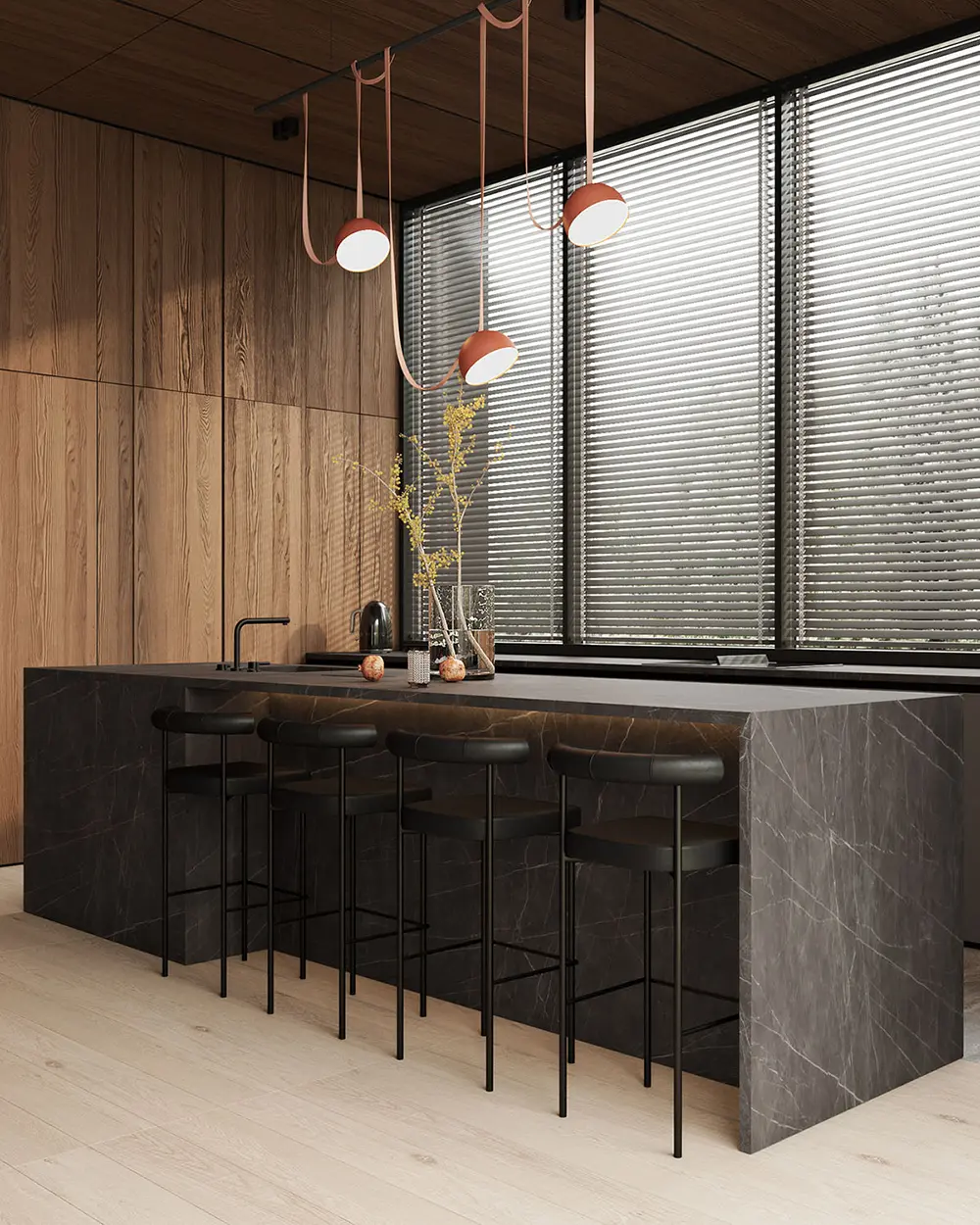 Indoor Plants and Terrariums:
Indoor plants play a significant role in this design, bringing life and vibrancy to the home. A large terrarium in the living room houses an abundance of green plants, creating a striking contrast with the red decor accents. Additionally, a mini courtyard planted at the base of a spectacular modern staircase adds a touch of nature and visual interest to the space.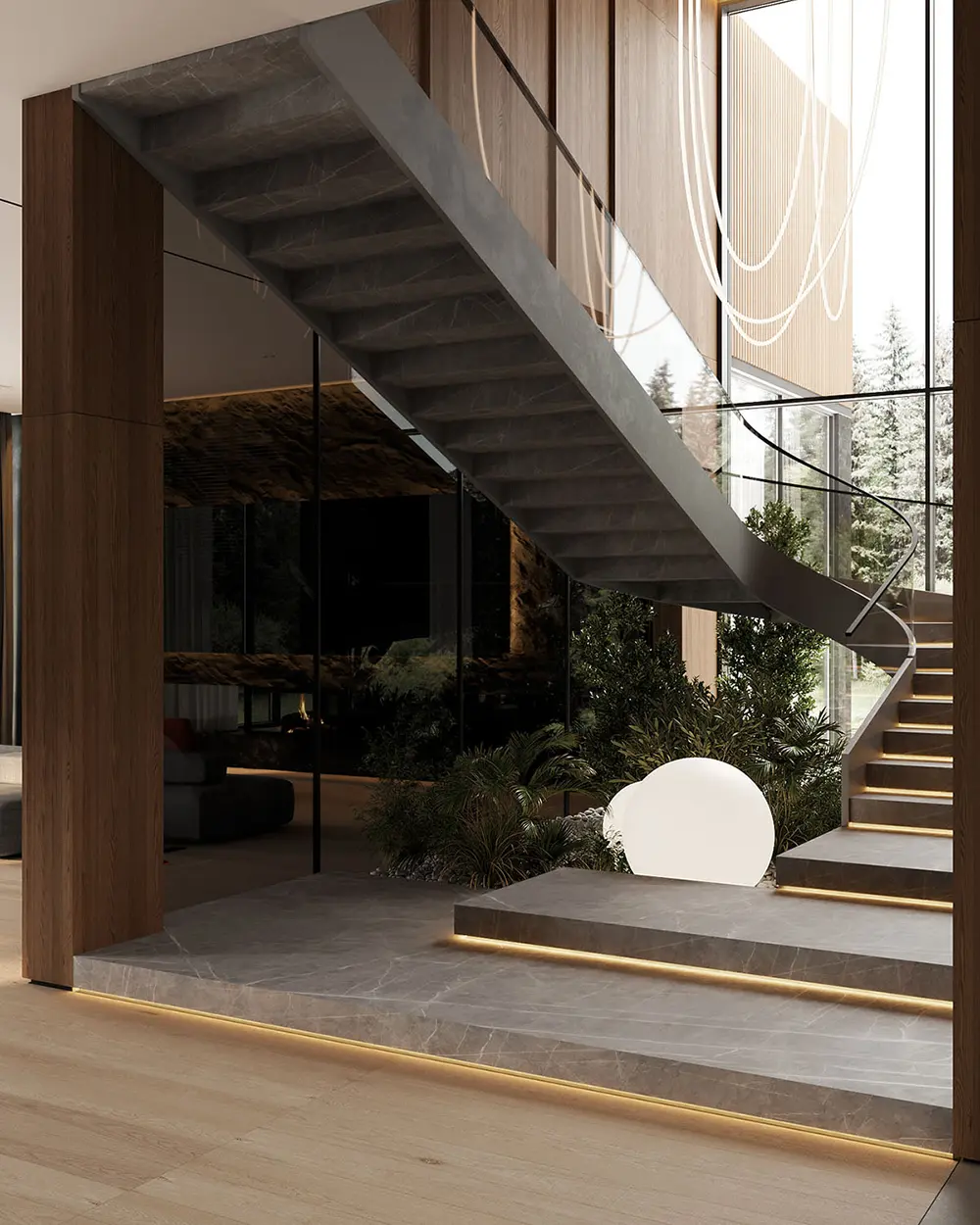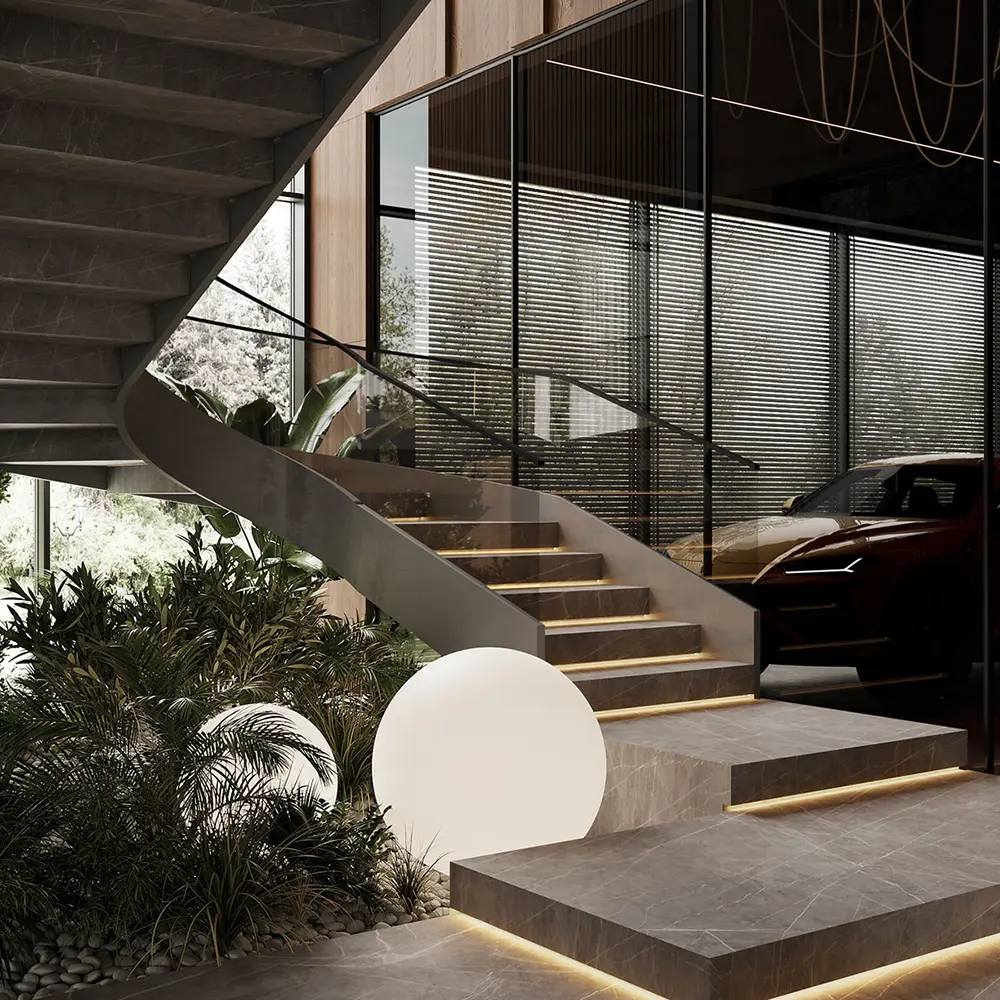 Master Bedroom:
The master bedroom exudes a tropical retreat aesthetic, with a custom-built terrarium serving as a lush headboard feature. Pendant lights gracefully hang in front of the terrarium, creating a bright and layered look. The gray platform bed is accompanied by stylish modern nightstands, while a black end-of-bed bench adds a touch of sophistication. A cozy reading nook, complete with a comfortable chair and ottoman set, provides a tranquil space for relaxation.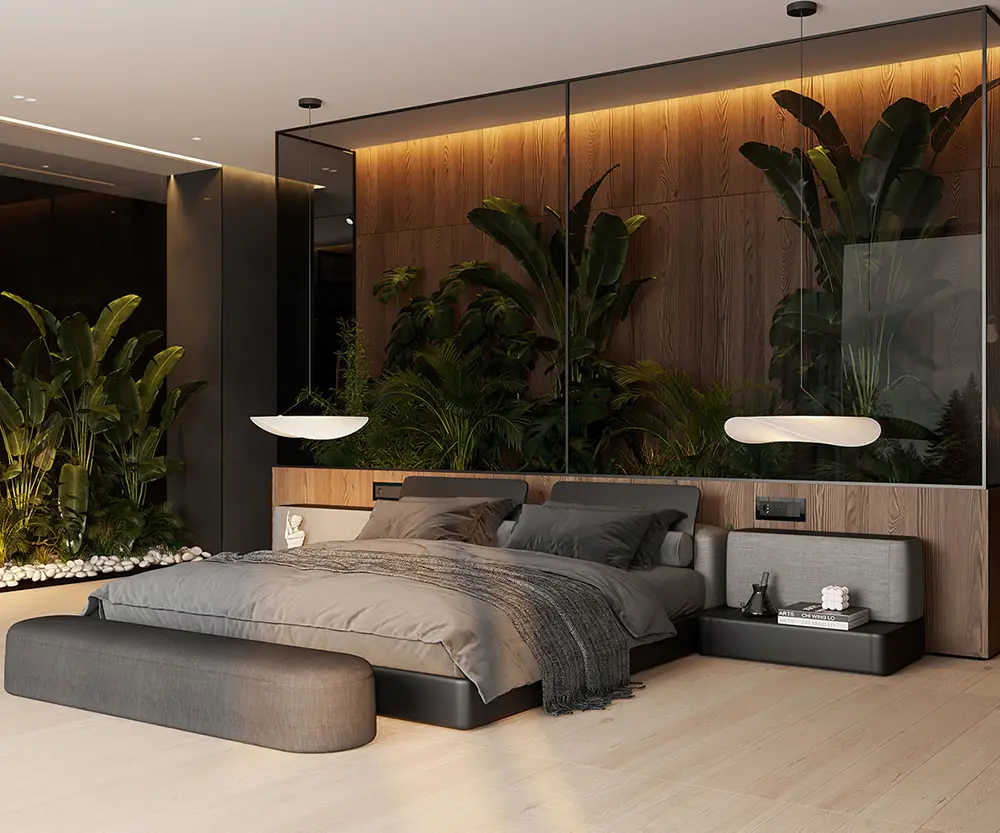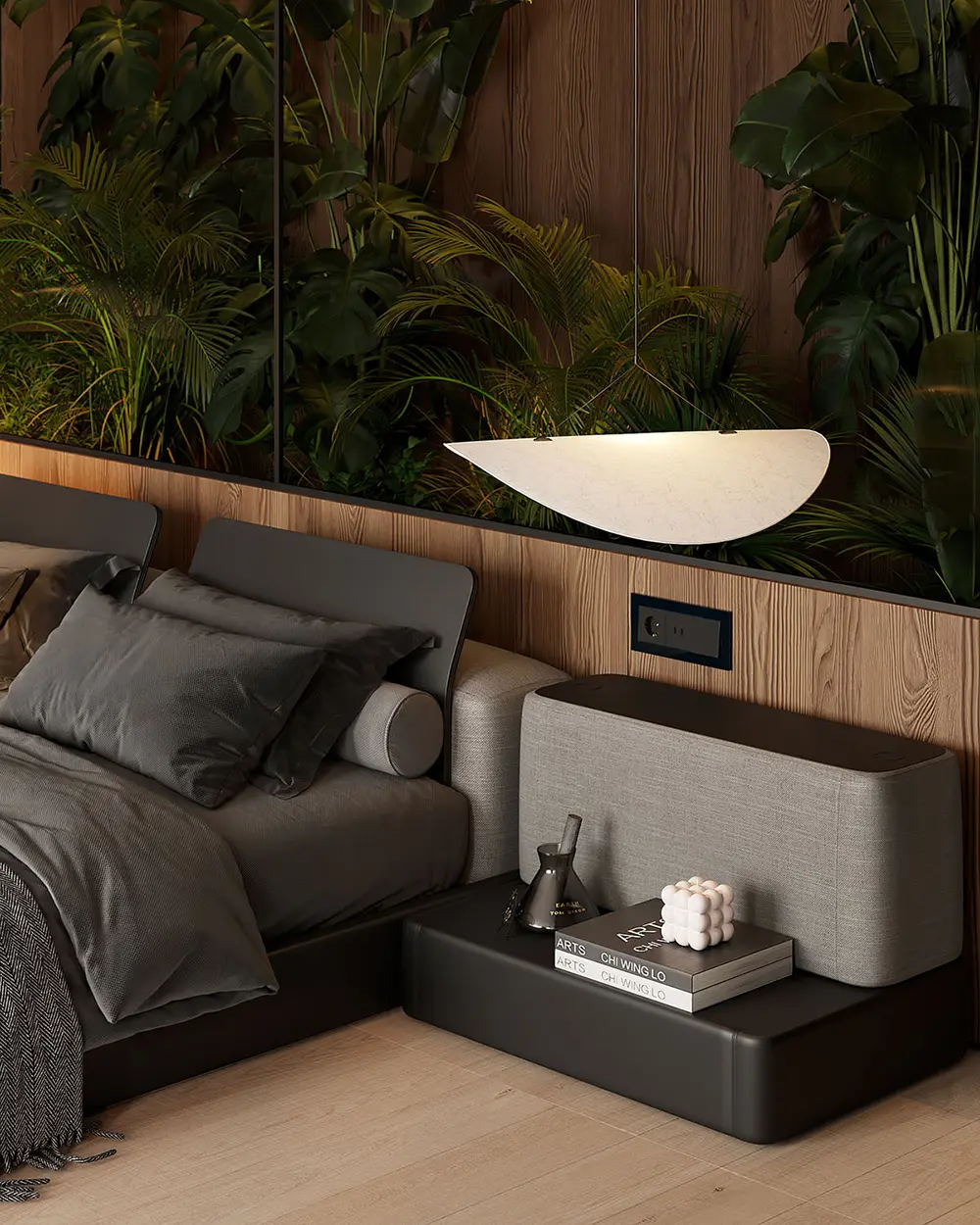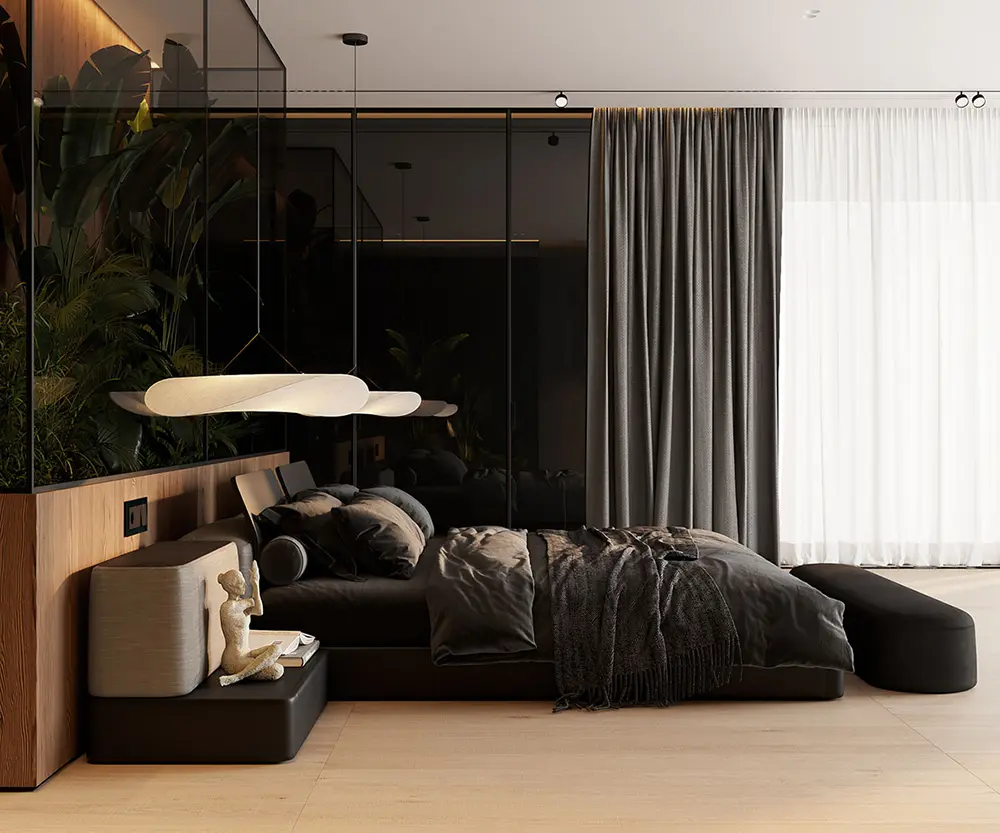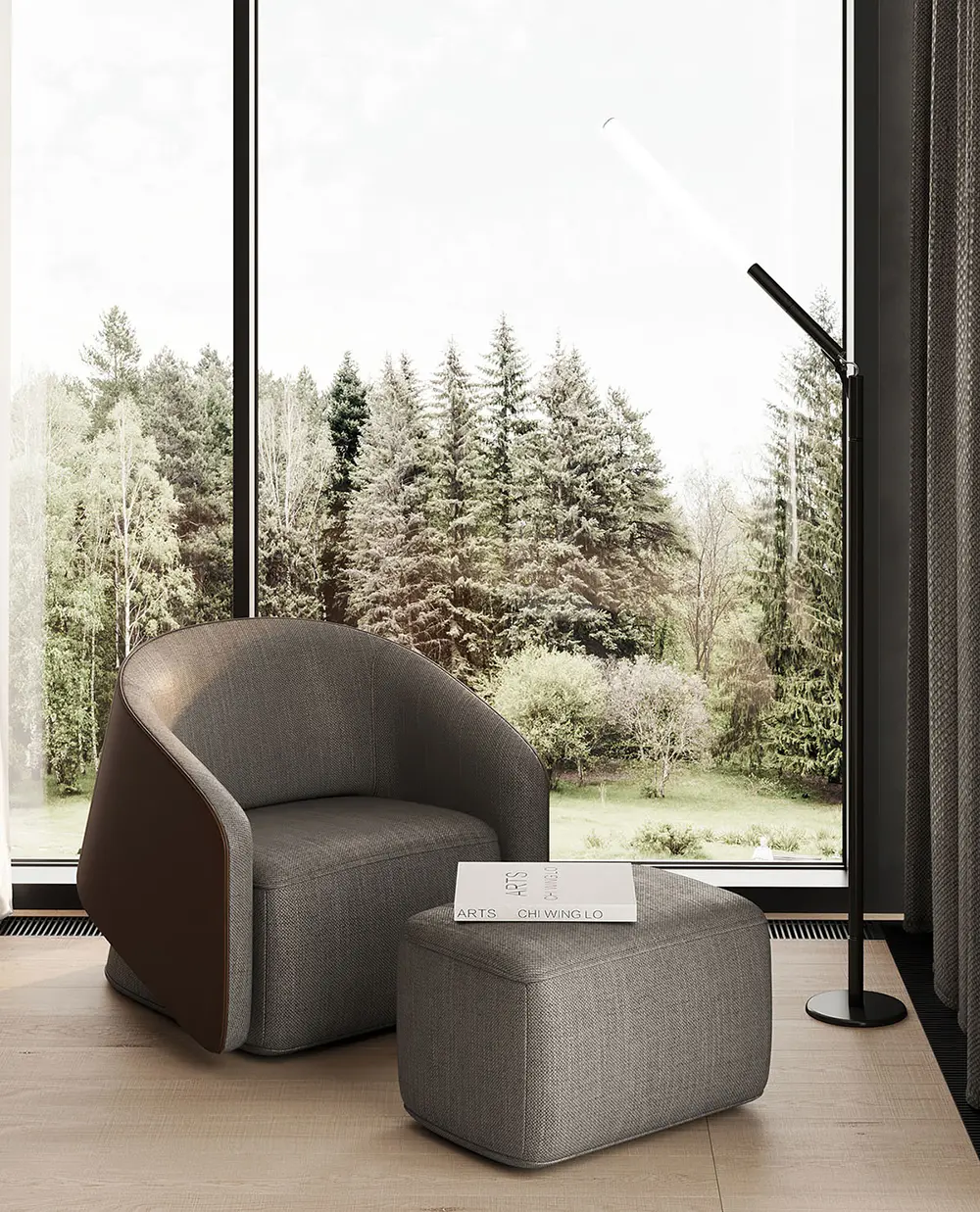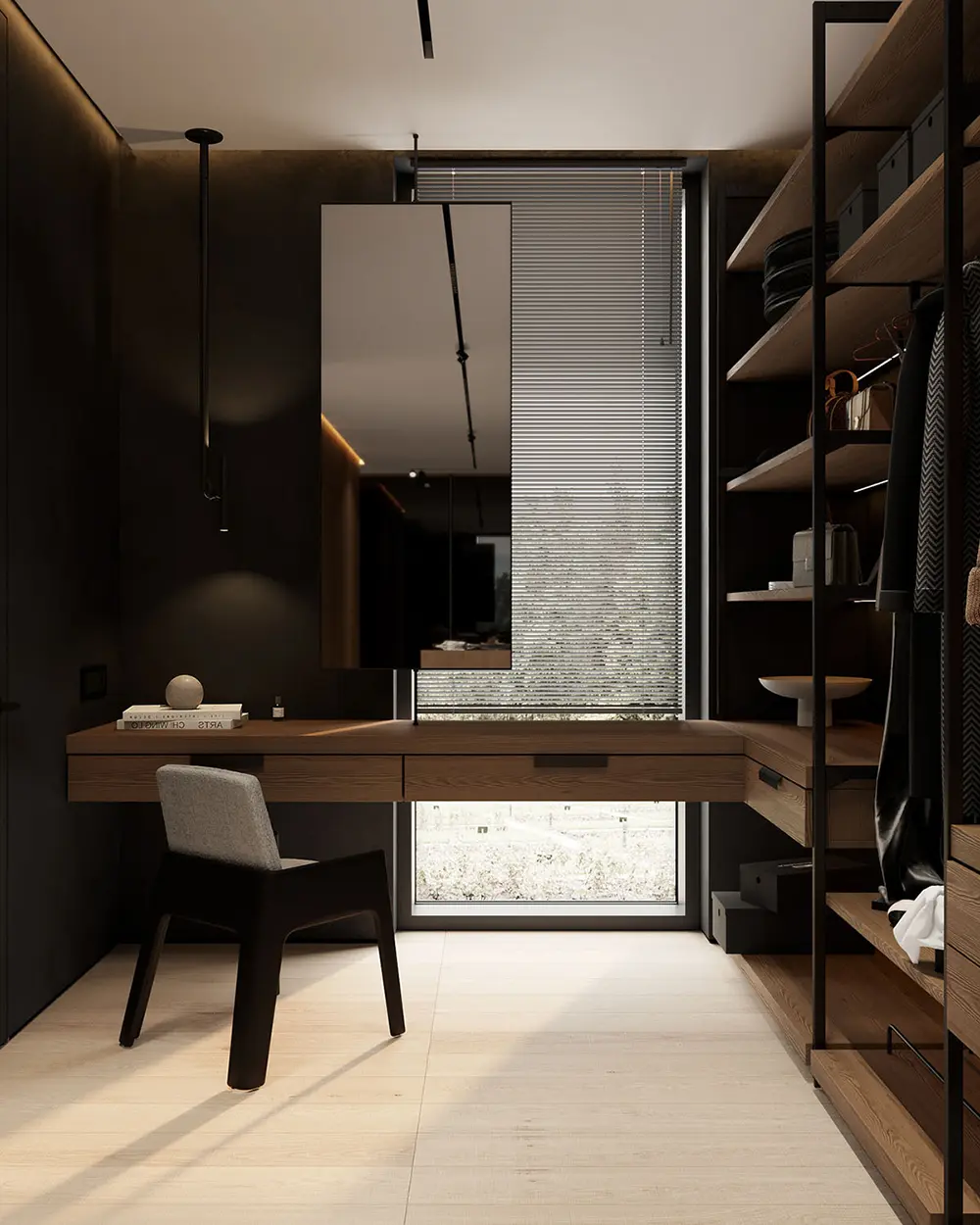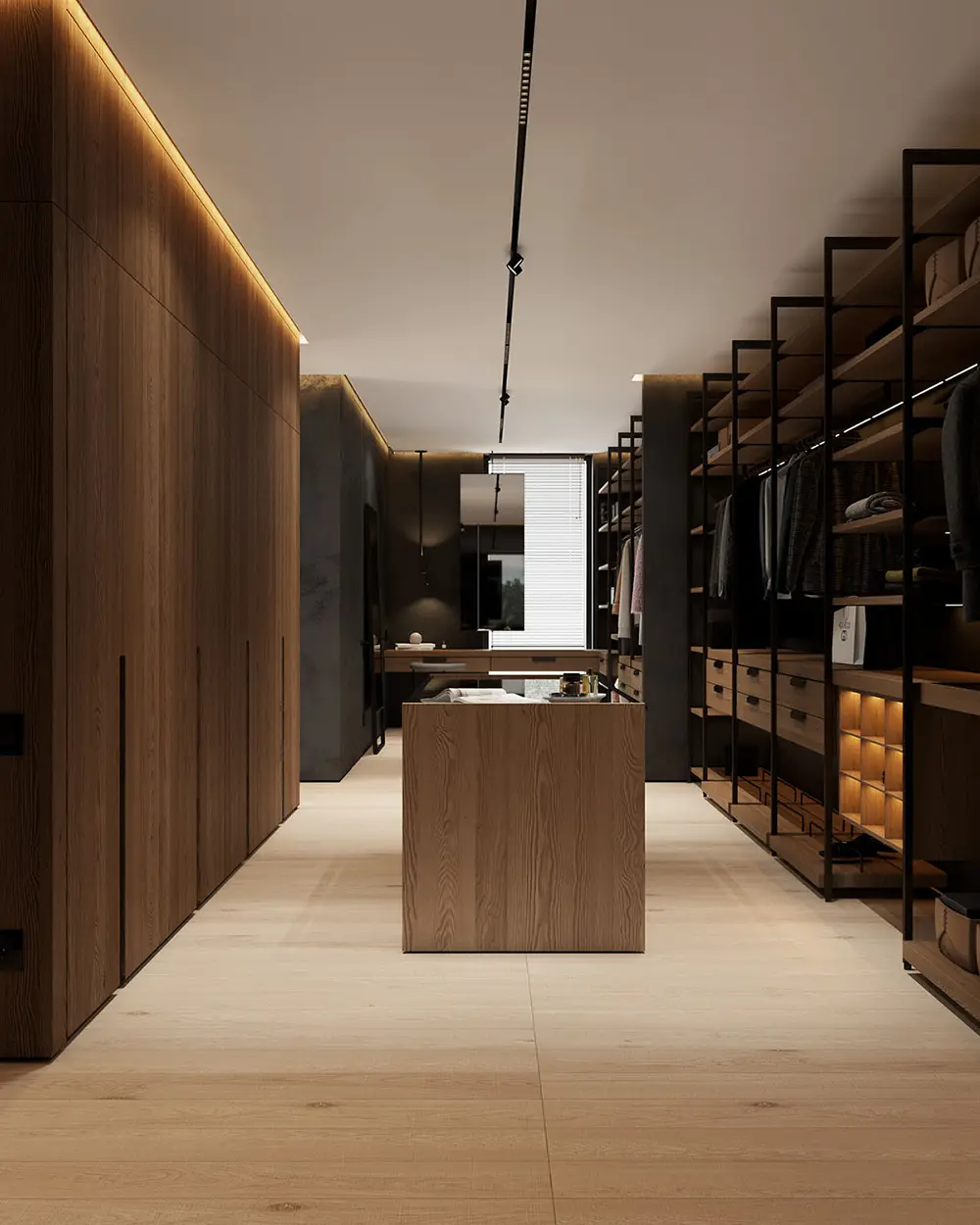 Bathroom:
The black and gray bathroom boasts an incredible rock feature wall, creating a dramatic focal point. A black bathtub, adorned with black fixtures and a floating toiletries shelf, stands in front of the wall. The accent color in the bathroom shifts to a rich shade of coral, showcased through unique coral basins placed atop a black stone vanity unit. The room is further enhanced by tensioned vanity mirrors, a bed of white pebbles, and hidden full-height storage units.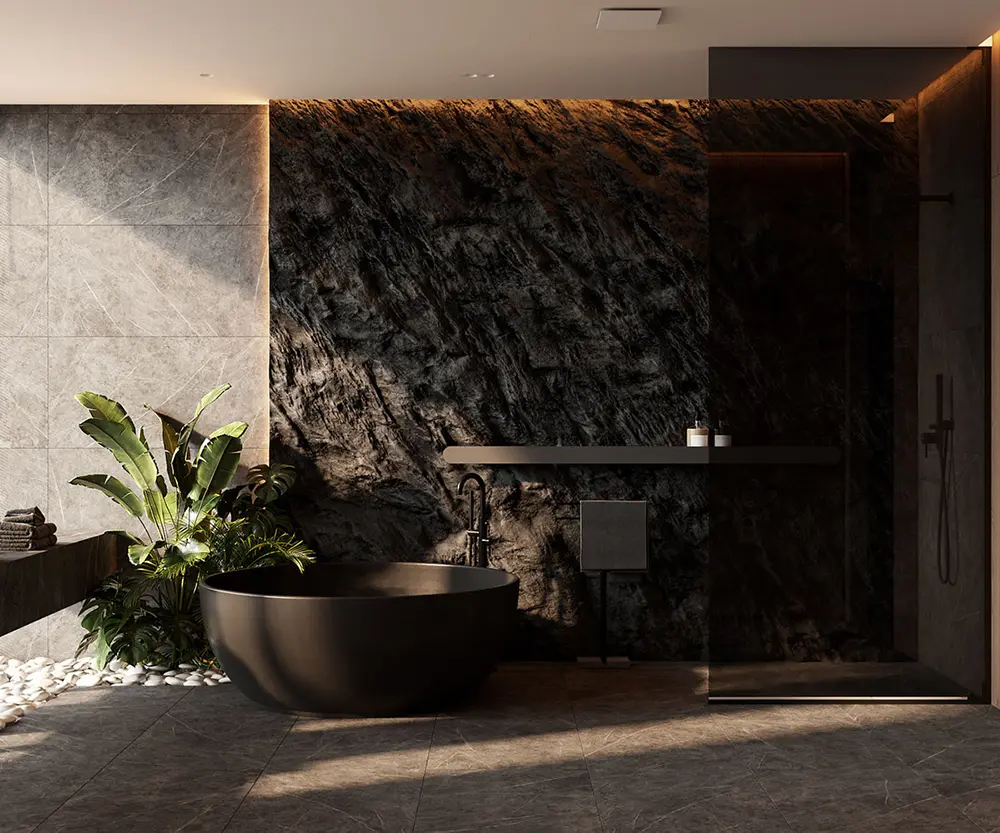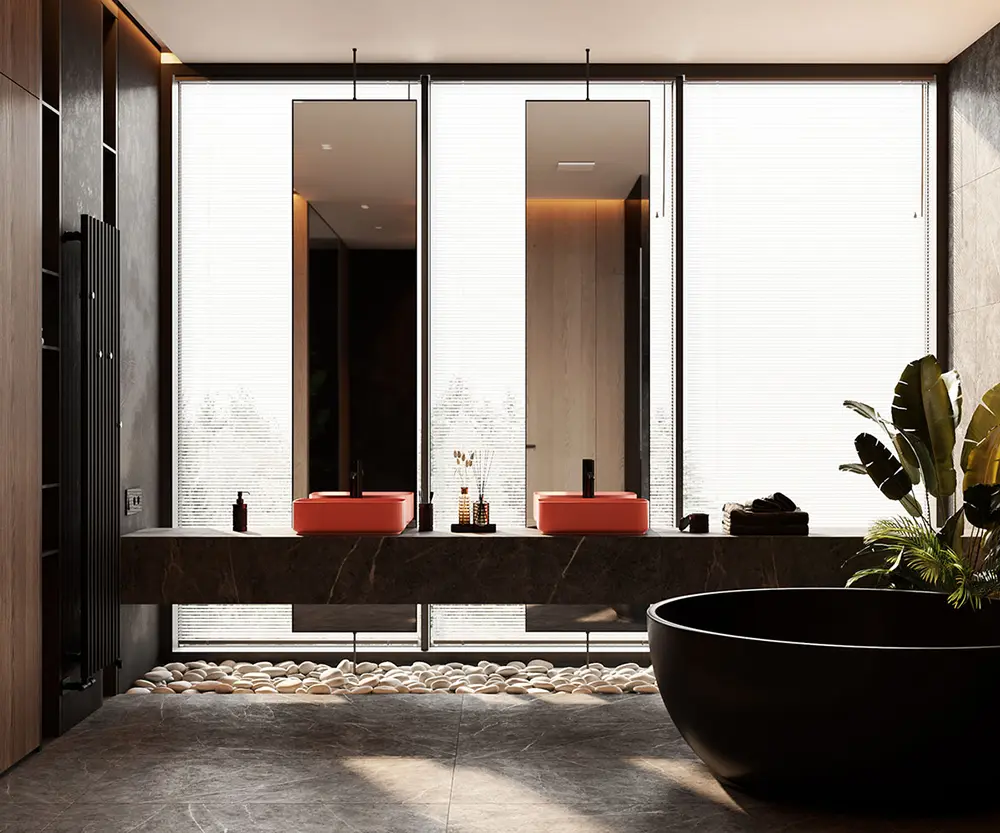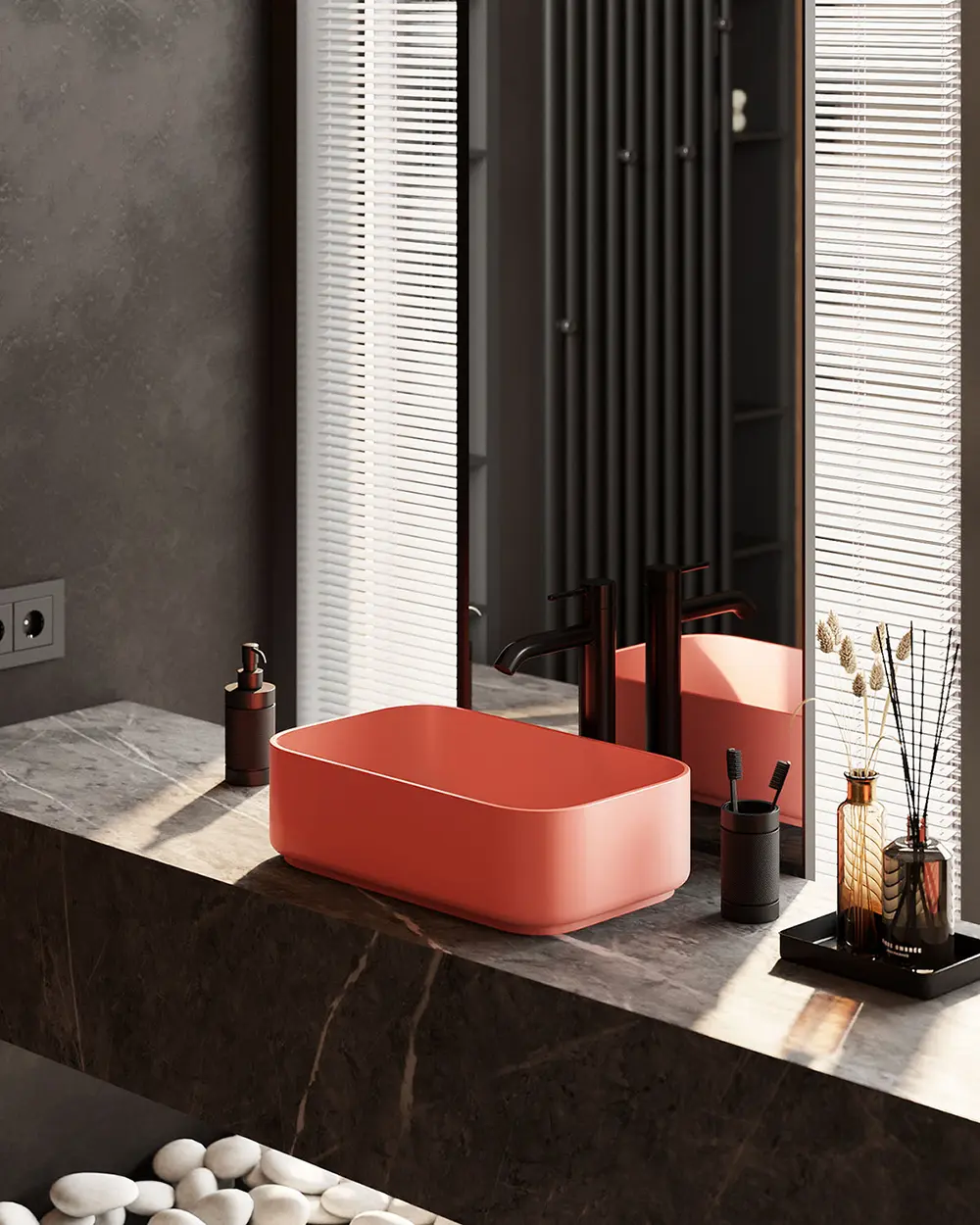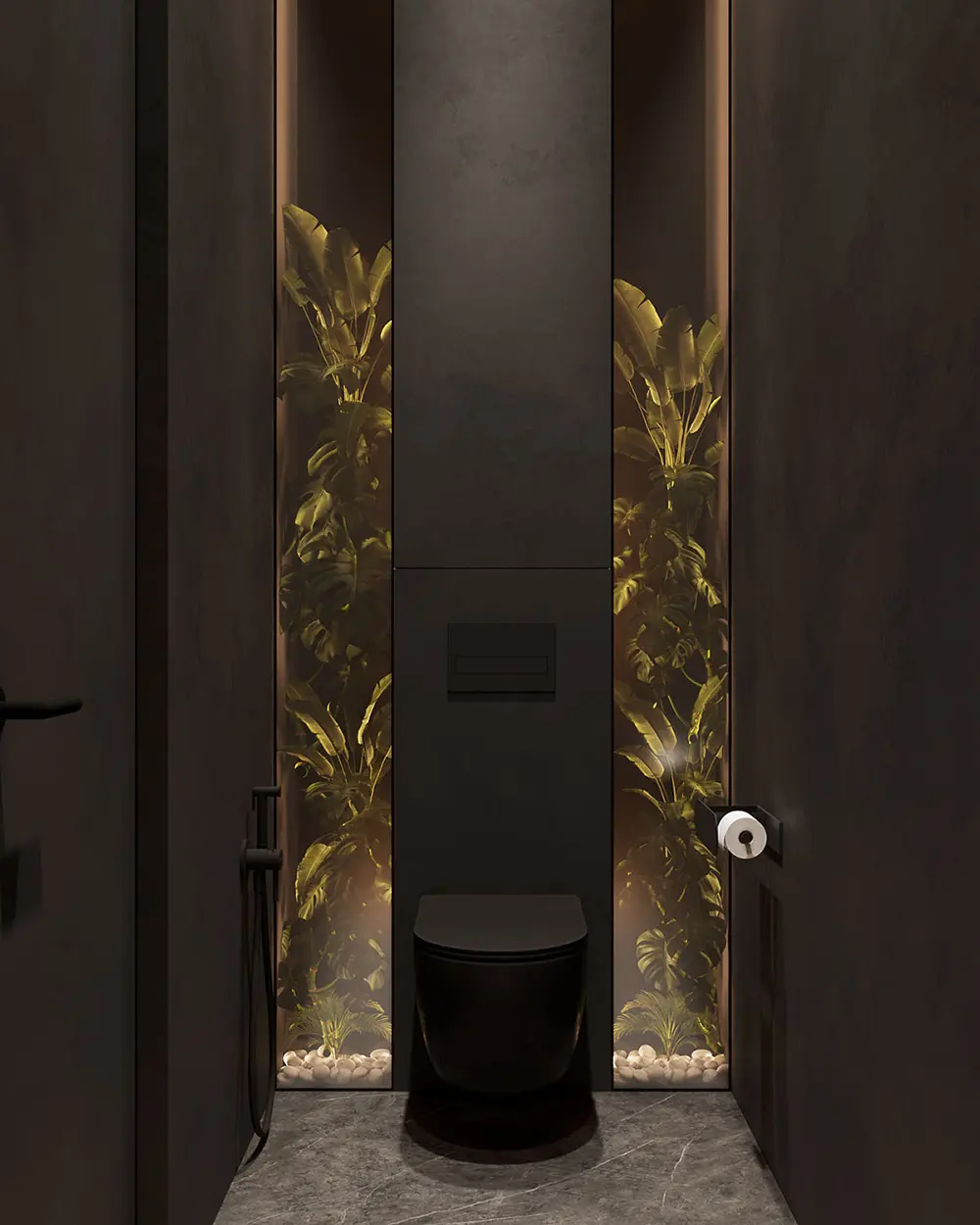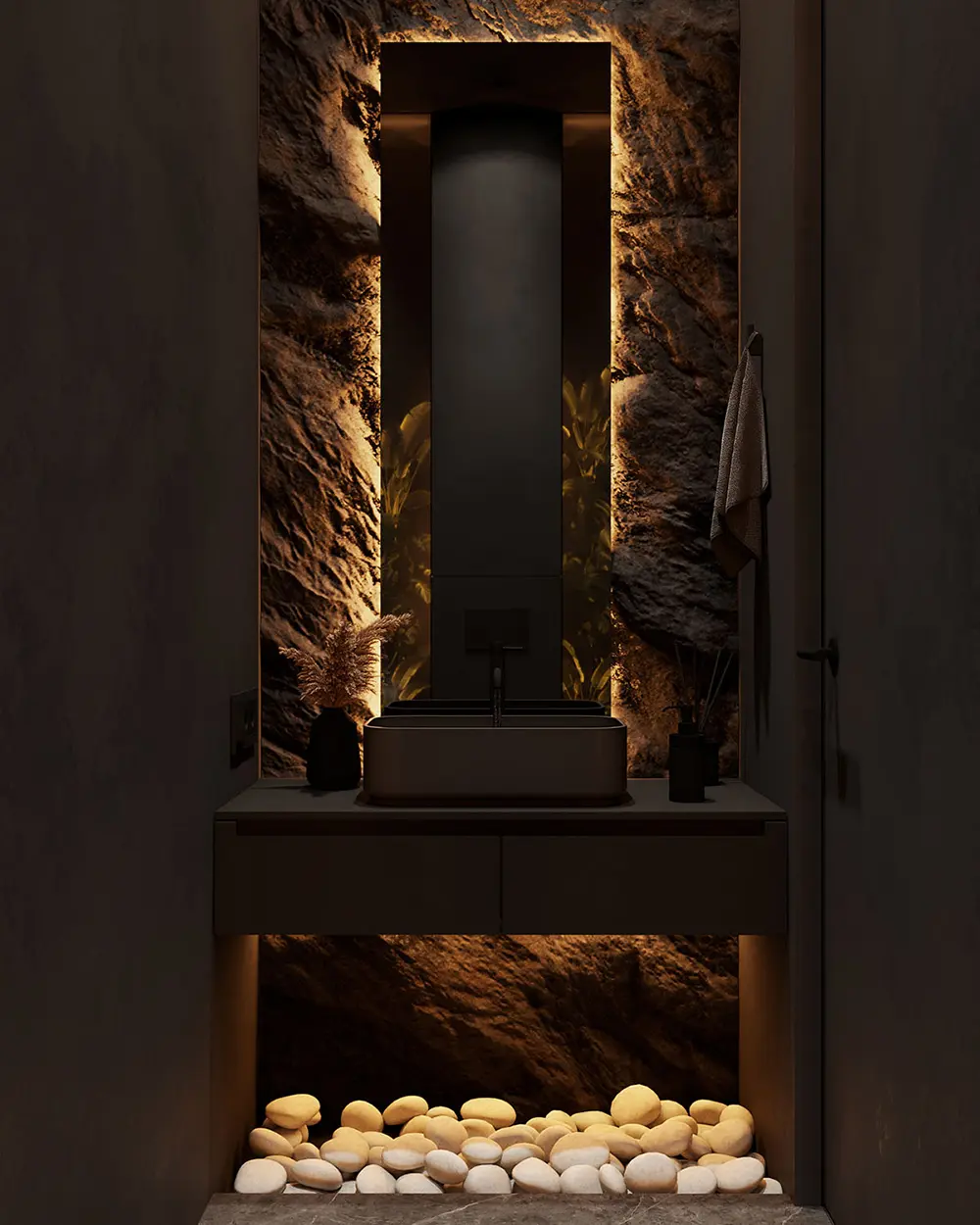 This black, gray, and red home interior design showcases a perfect blend of sleekness and edge. With vibrant red accents, wood tones, and lush indoor plants, each space tells a captivating story. From the living room's atmospheric lighting to the bathroom's coral accents, this design creates a visually stunning and inviting atmosphere that combines modernity with sophistication.