Are you looking to brighten your home and take on some DIY projects but unsure where to start? Home improvement projects can be a wonderful way to add value, style and personal touches that make the house feel like yours. However, it's important to stay safe and ensure the job is done properly so you don't create more stress or potentially harm yourself. To help you, we'll share our top tips for handling DIY home improvement safely, including common mistakes people make when taking on these types of tasks. Get ready – let's get started.
Common Mistakes People Make When Making Home Improvements
DIY home improvement projects are an excellent method to save money and spruce up your living space. But unfortunately, not all DIY home improvement jobs turn out how we'd hoped. Sometimes some mistakes can cause costly delays or even result in serious injury.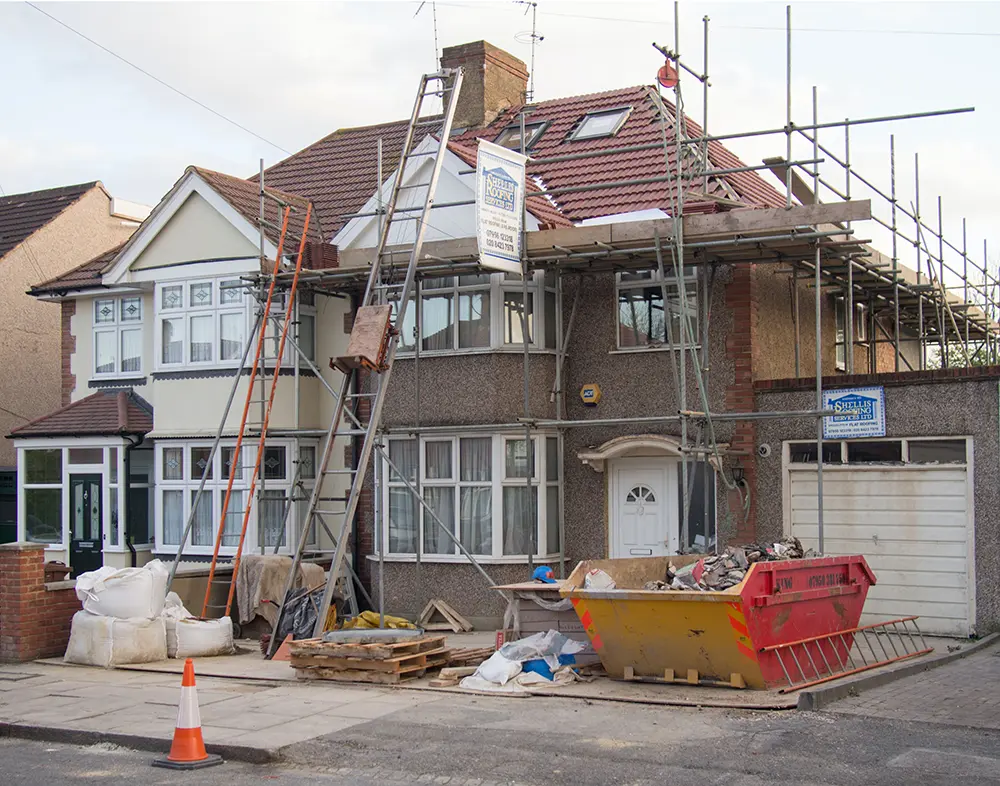 Here are some of the most usual home improvement mistakes:
Not Planning Before Starting the Project
Planning is important in many areas of life, and home improvement is no exception. Before starting any project, it's important to understand what you need and the steps required to complete the job. You should also take into account the tools and materials needed. And if you're uneasy about not having enough money to cover the costs of your project, consider looking into a wage advance to help bridge that gap. Planning ahead and being proactive can make your home improvement project go much more smoothly.
Making Impulsive Decisions
Impulsive decisions often result in costly mistakes. Before you create any major change to your home, it's important to think it through and consider the implications. For example, replacing a carpet with hardwood flooring may look nice but require more maintenance than anticipated or cost more money than budgeted. So take the time to consider the implications of any changes you're making and how they may affect your home and budget.
Trying to Do Too Much Without Assistance
A common mistake DIYers make is attempting to take on too much without seeking help or guidance. Home renovations can be complex and require more than one set of eyes. If you're feeling overwhelmed or unsure about a particular project, it's best to seek help from a professional or experienced friend before proceeding independently. This can help you avoid costly missteps and unnecessary stress. So don't be frightened to ask for help if you need it.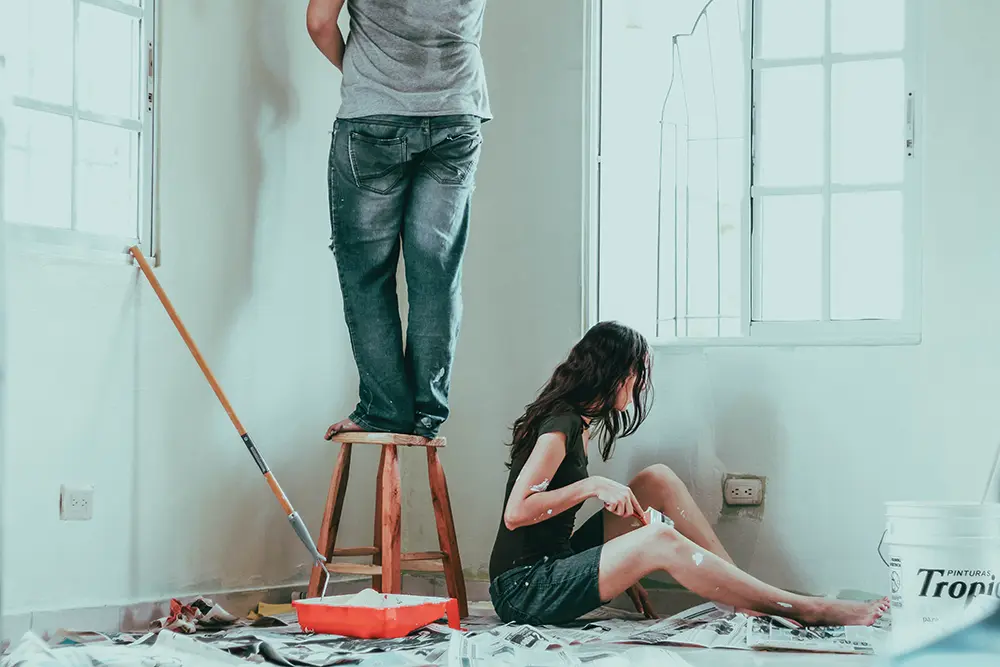 Using the Wrong Tools or Materials
Using the wrong tools and materials can also lead to costly mistakes. For example, using the incorrect paint or sealant for an outdoor project could lead to quick deterioration. It's best to research what type of tools and materials are appropriate for each job and ensure you obtain them before starting your work. With the correct equipment, you can ensure that your home renovation projects seem as professional and attractive as anticipated.
Safety Tips for DIY Home Improvement Projects
DIY home repair projects may be a lucrative and enjoyable way to improve your living environment. However, taking the necessary safety precautions when tackling any project around the house is important. Here are some pointers to maintain your safety while doing DIY home repair projects:
Wear proper clothing and protective gear: Depending on the project, it's important to dress appropriately and wear protective gear like gloves, eyewear, and earplugs.
Be aware of fumes: Many DIY projects involve materials that can release hazardous vapours or gases. Be certain to open windows and doors for ventilation when working with these materials.
Have an Emergency Plan in Place: Save a fire extinguisher, first aid kit and a digital thermometer in an accessible area. In an emergency, you'll be prepared with these safety measures.
Read the instructions: Before beginning any project, understand the manufacturer's directions. This ensures that you are informed of potential hazards and how to correctly handle the tools and materials.
Ensure your workspace is organised: Clutter can be hazardous for DIY projects. Keep your workspace neat and organised to prevent any potential accidents.
Final Thoughts
DIY improvement projects can be fun and rewarding but must always be approached safely. By avoiding common mistakes like not having the right tools or using improper techniques, you can ensure your DIY project runs off without a hitch. Remember to plan by doing the research before starting any job and use proper protective equipment when necessary. With these tips, you'll have no trouble tackling all those DIY home improvements. Good luck, and stay safe!