If you've ever thought about your own private oasis in your backyard you're not alone. Typically, the reason that most people don't have swimming pools at home is down to the price. But, on a hot day wouldn't it be good to cool off in your own pool?
DIY swimming companies make it possible for more people to be able to afford pools by cutting out some of the middlemen.
DIY Pool Installation Options
When embarking on a DIY pool project, first decide between above-ground or in-ground construction. One firm, DIY Pools and Spas had the following advice to give.
Above Ground Pools
Above-ground pools offer the most budget-friendly choice. Pre-made round, oval, or rectangular vinyl-lined shells resting on simple frames can be installed in 1-2 weeks.
Inground Pools
Inground pools fully transform the landscape into a backyard resort but require excavation, specialized materials, finishes, and building experience.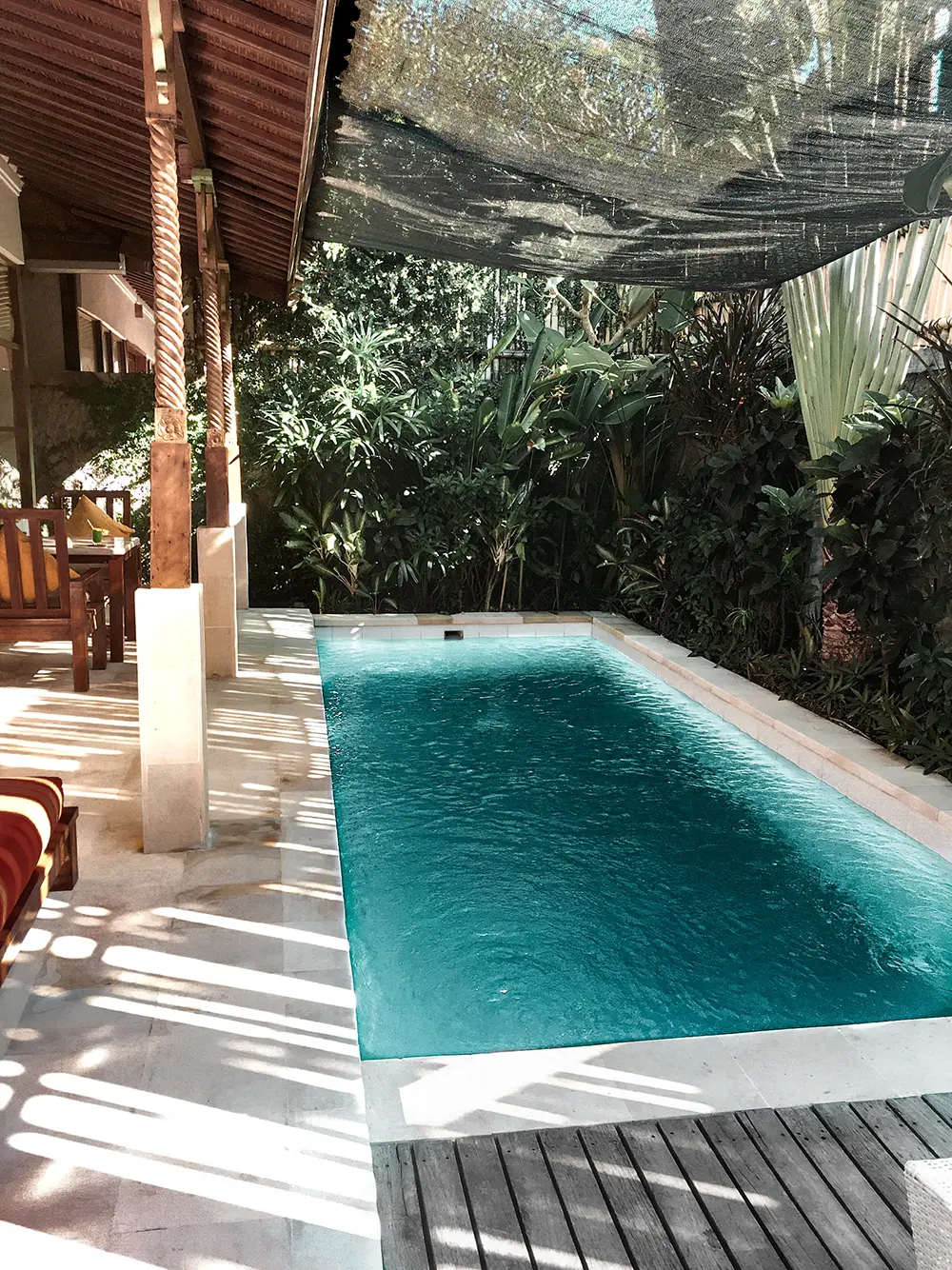 Key Steps for DIY Installation
Any DIY pool demands careful planning and step-by-step execution. Here are the key phases of the installation process:
First, measure the available space and map out the ideal size, shape, and placement accounting for property line setbacks and proximity to other structures. You want to get more usable garden space so proper planning is essential.
Excavation
For inground pools, excavate a hole with precise dimensions and depth per the plans. Consider hiring excavation contractors to get quotes and execute this crucial first step properly based on climate and frost lines. The foundation cavity must provide stable support. Above-ground pools do not require digging.
Structure
Inground designs need reinforced structural bases. Concrete pools use steel rebar frames tied into the surrounding soil. Vinyl liner versions employ simpler foam or wood perimeter frames. Fiberglass pools just need a smooth, debris-free sand or gravel base. Closely follow structural specifications for safety and stability.
Decking
Adding decking or ample concrete aprons around the pool establishes essential secure circulation. Account for loungers, tables, and safe movement when planning deck space.
Next, install drains, plumbing lines, jets, filters, and pumps per pool plans. Proper drainage and filtration are mandatory for clean, safe swimming.
3D Rendering
Using a DIY pool company means that your designs will be fully realized and then the installation carried out professionally by you and your chosen subcontractors.
Electrics
Finally, hire a professional electrician to safely handle necessary wiring for underwater lights, pumps, heaters, and other accessories to avoid any electrocution or fire risks from improper electrical work. DIY has limits, so prioritize safety.
With thoughtful design and phased construction, a DIY swimming pool can become a reality. Just stay committed to careful planning and preparation at each stage. An oasis awaits with the right approach and expert help when needed. Soon you'll be diving right in!
Pool Finish
Here's where the real transformation happens! When you are choosing a dream pool design, you have to consider the features and the finish. For concrete pools, contractors will spray or hand-place concrete (gunite or shotcrete) around the rebar frame to form the interior surface. Fiberglass pool installations simply lower the pre-formed shell into place.
Fencing
Check local codes, but most areas require installing protective fencing with self-closing gates around home swimming pools. Often a minimum 4 foot height is mandated. A locking gate adds safety. Fences keep unsupervised children and pets away from pool areas and prevent potential accidents. Don't neglect this critical finishing step in your DIY pool installation.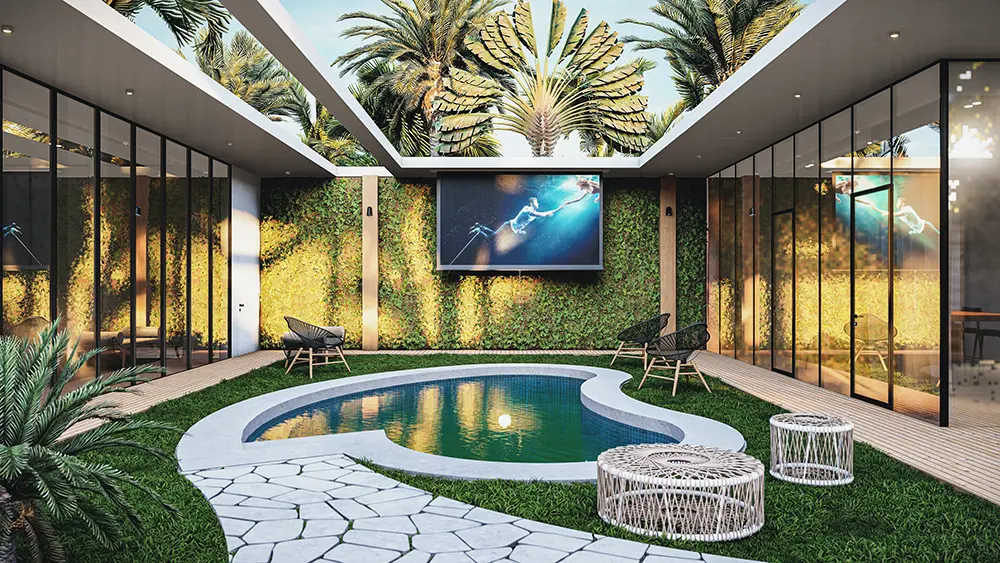 Ongoing Costs & Maintenance
There are many gains from having a swimming pool According to some studies, swimming can improve moods in clinically depressed patients. So dive in for both physical and mental well-being.
However, the expenses involved with your DIY swimming pool won't disappear once construction ends. Properly maintaining your pool involves various recurring costs.
Utilities
Filtration pumps, heaters, and accessories can draw significant electricity. Install energy-efficient equipment and covers to curtail energy bills as much as possible. An automatic pool cover alone can reduce evaporation by 95% percent, saving on water expenses.
Chemicals
Chlorine or other antimicrobial chemicals, pH balancing agents, algaecides, and clarifiers will be needed regularly to keep water properly sanitized. Establish a chemical treatment regimen based on your pool size and usage frequency.
Repairs
Vinyl liners may need replacement every 5-10 years. Re-plastering or re-surfacing of concrete may be needed a decade down the road. Pumps, filters, and other equipment can eventually fail and require repairs or replacement. Budget accordingly.
Seasonal Care
In cold climates, pools will need partial draining/winterizing and safety covers installed in the fall before temperatures drop below freezing. Reopening a pool in spring involves uncovering, cleaning, refilling, and restarting all equipment.
DIY vs. Professional Installation
Should homeowners consider taking on the responsibility of installing a backyard pool themselves? Is it better to hire professionals?
DIY
Pros
Cost savings are often more than 50% on both materials and labor.
Having control over the project allows for customization according to your specific vision.
There's a sense of accomplishment upon completion.
Cons
It requires a time commitment due to the complexity involved.
Certain skills and construction experience are necessary.
Navigating through the permitting and inspection process can be challenging.
Professional Installation
Pros
Experts possess knowledge about installation methods and code compliance.
Their project management skills ensure that everything stays on schedule.
Obtaining permits usually becomes easier with their help.
Warranty coverage provides peace of mind for any issues.
Cons
Overall expenses tend to be higher compared to a DIY approach.
There might be flexibility when it comes to customization options.
More coordination and appointments are required from the homeowner's side.
Ultimately deciding whether you should go for a DIY swimming pool or hire professionals depends on your abilities and preferences. For those who are new to construction or lack experience, it may be wise to have professionals handle tasks such as excavation, plumbing, concrete work, electrical installations, and fencing.
Benefits of Home Pools
Building a swimming pool will take time and dedication. It will clearly also involve some financial investment. Nevertheless, a home swimming pool means a private retreat for your family to enjoy on warmer days. Putting the initial investment to one side, having a swimming pool installed will give you a return on your investment. Home swimming pools often push up the value of property prices.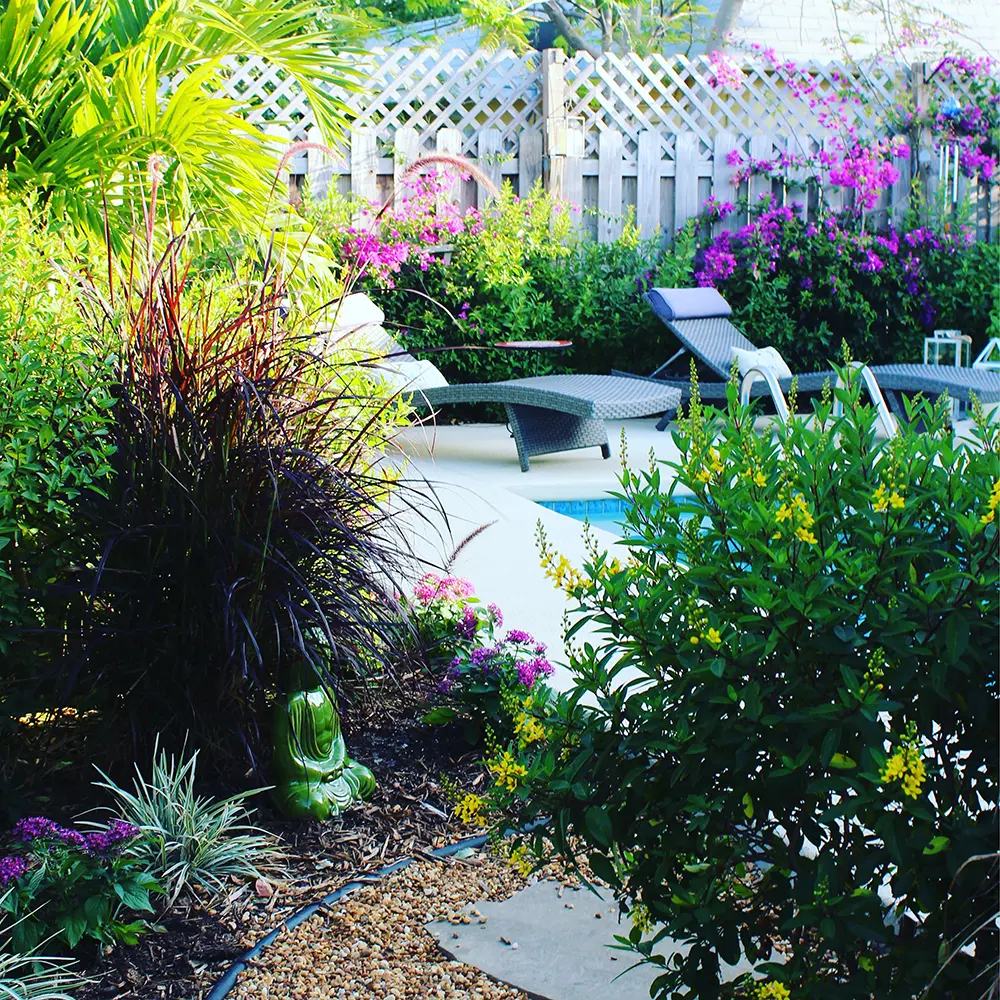 According to a survey by Statista the average family spent $786 per year on pools in 2019 including transportation costs. By having your backyard pool you can keep that cash in your wallet. Pools are great for entertaining and socializing. Host pool parties or backyard barbecues by the pool. Friends and family will enjoy the refreshing water.
Swimming regularly is not just a fun activity but an excellent low-impact exercise that helps build strength and improve cardiovascular fitness while being gentle on your joints. Additionally, having an at-home pool promotes well-being and strengthens family bonds through shared enjoyment and relaxation.
Summing It Up
When the summer temperatures rise there's no place to seek refuge than your own backyard pool. Although building a DIY swimming pool requires effort and careful planning, the expenses involved are much lower than hiring a full-service company. The long-term benefits are well worth it. From providing family fun to increasing the value of your home.