In the realm of innovative space-saving solutions, we recently showcased a remarkable sideboard concept from SPS. Today, we're excited to introduce yet another groundbreaking design – a storage cabinet that seamlessly metamorphoses into a dining table equipped with four concealed chairs.
This ingenious creation adapts effortlessly to a myriad of scenarios, making it an indispensable addition to your living space. With a mere shift to the left or right, it effortlessly transforms into a practical working or study desk. Slide it open, and it becomes a sophisticated wine bar, perfect for unwinding and savoring leisurely moments. For romantic evenings, it serves as an intimate couple's table, bathed in the soft glow of candlelight. When the need arises for a joyous family supper, it extends its capabilities as a spacious family dining table. And, for hosting lively gatherings, it unfolds into a generous party table, ready to accommodate your guests. What's truly extraordinary is its ability to vanish discreetly when not in use, seamlessly melding into the space.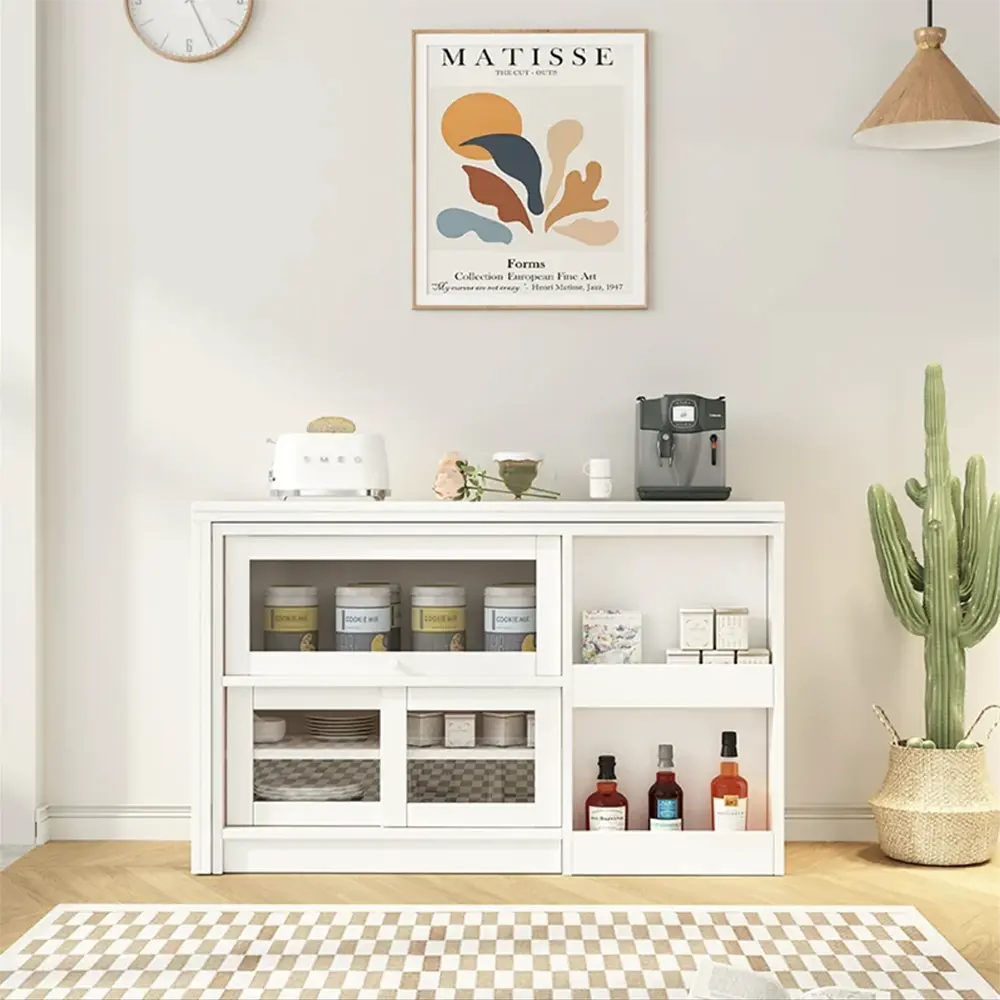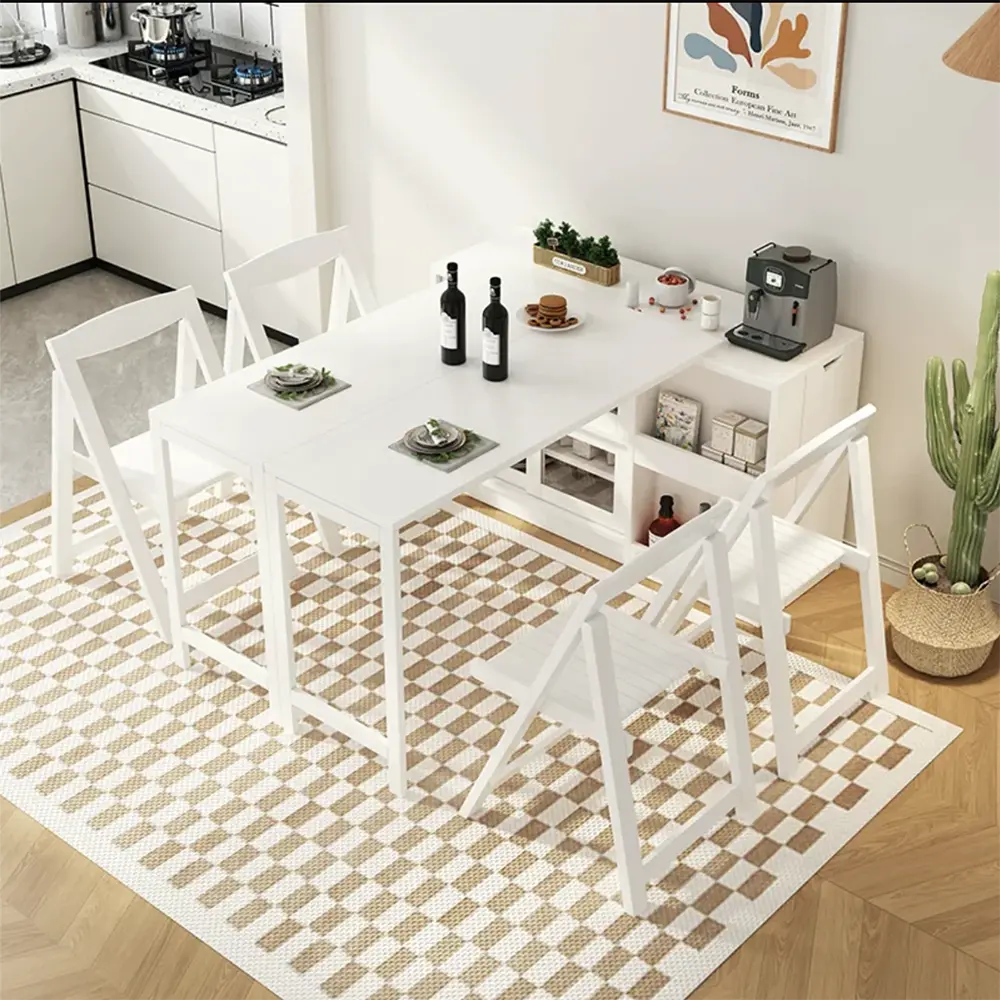 The cabinet's most remarkable feature is its concealed storage function, ingeniously designed to house up to four folding chairs. This intuitive feature maximizes space efficiency, ensuring your living area remains uncluttered and open.
With its clean lines and contemporary design, this multifunctional marvel brings a touch of modern elegance to your home or office. Its unassuming appearance harmonizes effortlessly with your existing furniture, making it a versatile addition to any interior.
Crafted from engineered hardwood board, the table and cabinet exude durability and resilience. The accompanying folding chairs, constructed from solid wood, enhance the set's sturdiness, guaranteeing it can withstand the rigors of daily use. This multifunctional ensemble offers both style and substance, promising to elevate your living space to new heights of functionality and sophistication.