In the world of artistry and craftsmanship, beauty often emerges from the most unexpected places. Enter the realm of Bonsai Wire Sculptures, where strands of copper wire are transformed into majestic creations that capture the essence of nature's grandeur. These sculptures are meticulously handcrafted, with each twist and loop of wire carefully sculpted to form intricate roots, trunks, branches, and leaves. Bound to their bases with epoxy resin, these wire sculptures are a testament to both precision and creativity.
But these wire bonsais are more than just art; they're a fusion of nature and craftsmanship. Attached to decorative sections of driftwood and bogwood, these sculptures find their roots in the very essence of the earth. As you delve into this captivating world, you'll discover a range of sizes and styles, each with its own unique charm.
From cascading flat-leaf designs that measure 18cm tall by 18cm wide, to miniature masterpieces standing at just 9cm tall, there's a wire bonsai sculpture to enchant every admirer. Some are crafted from enameled copper wire, while others feature large gauge silver-plated copper wire, resistant to tarnish.
This post may contain affiliate links. If you make a purchase, Design Swan may earn an affiliate commission. Please read our disclosure for more info.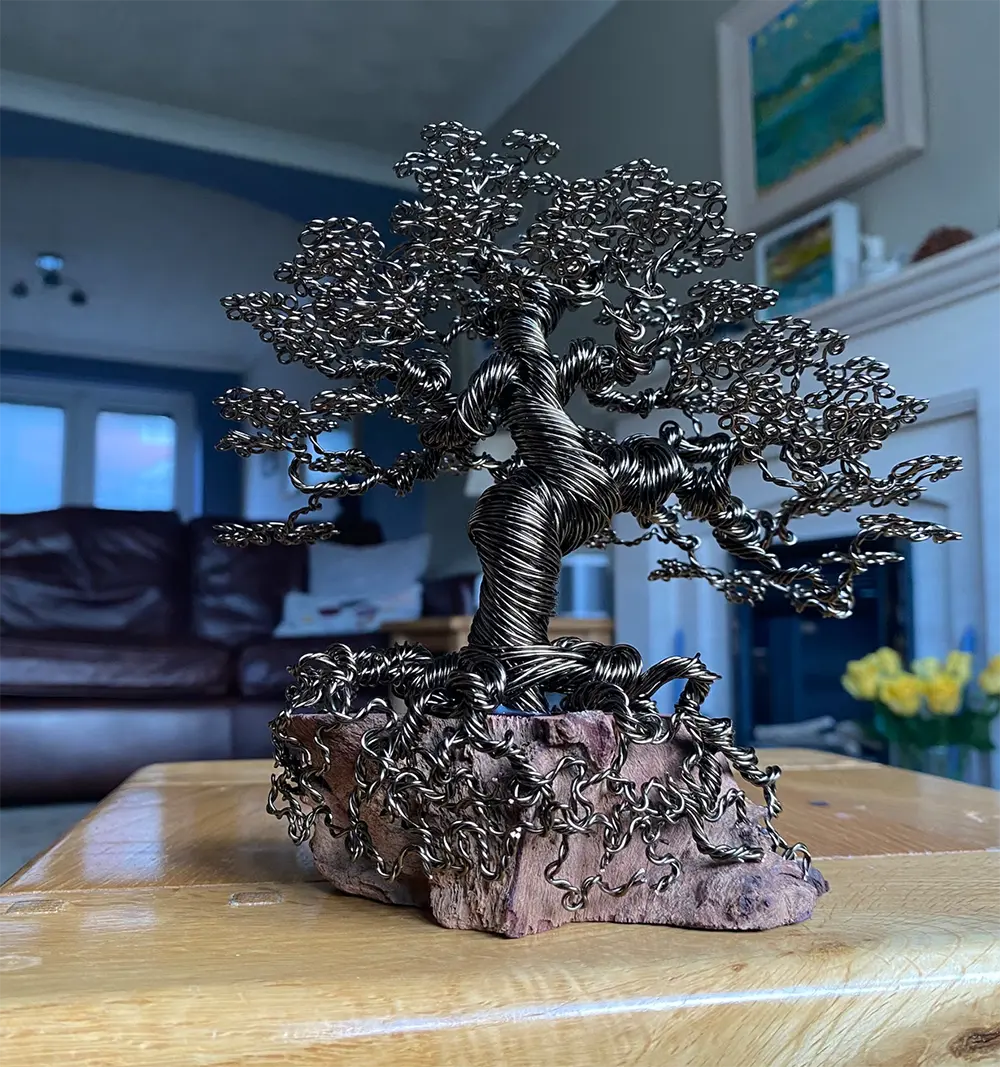 This sculpture is attached to a decorative section of driftwood via the roots. It measures 18cm tall by 18cm wide and 13cm deep.
[buy on Etsy]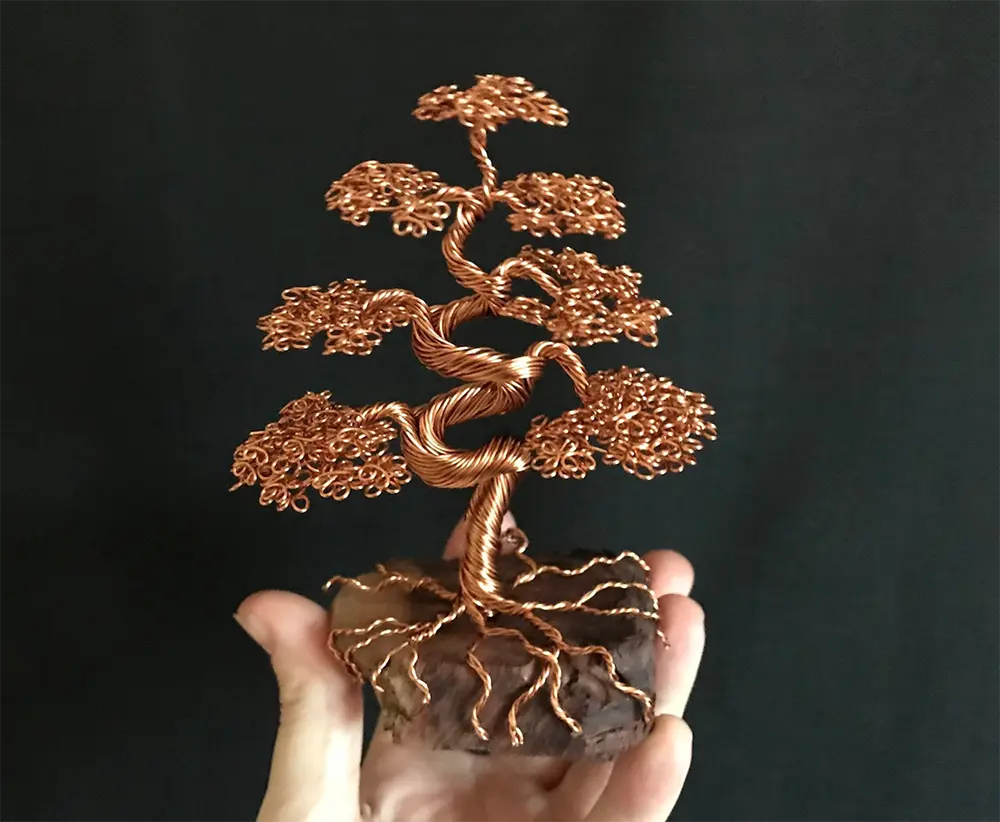 Made from strands of enameled copper wire. Attached to a decorative section of bogwood. Measures 15cm tall by 11cm wide and 8cm deep.
[buy on Etsy]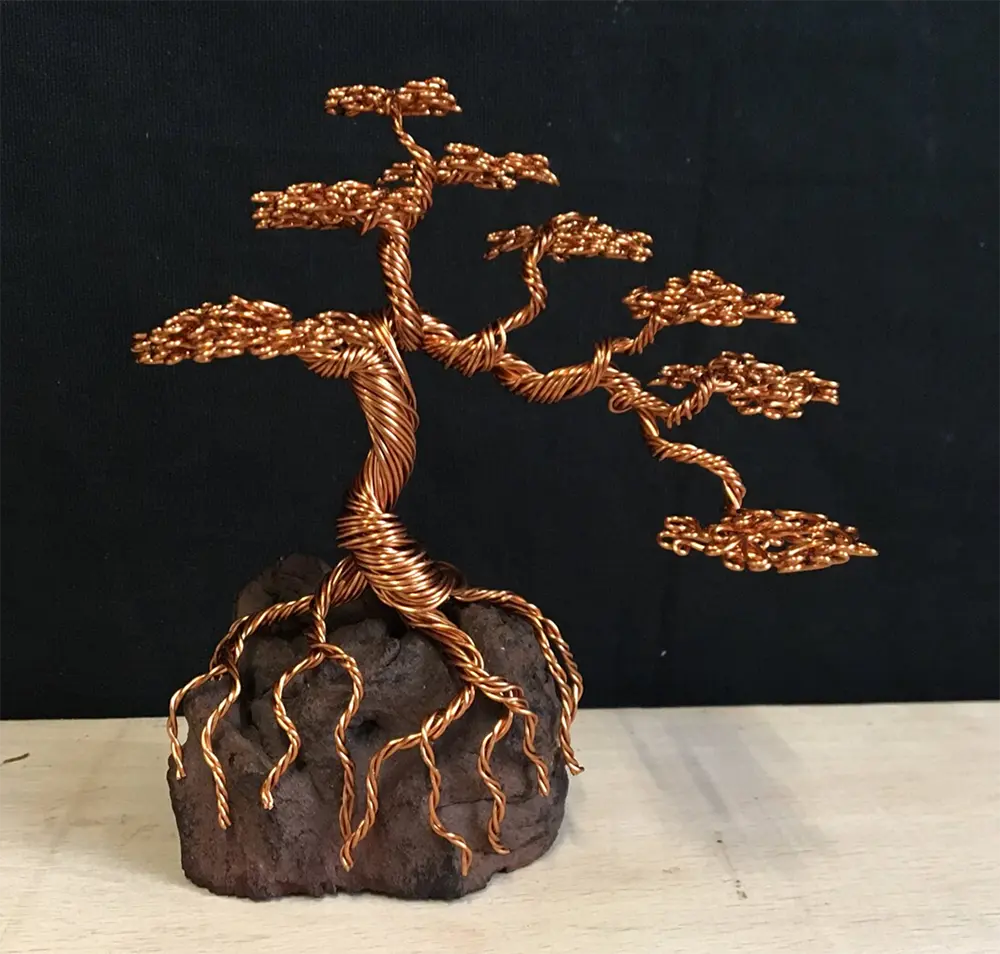 Attached to decorative bogwood section. 13cm tall 10cm wide.
[buy on Etsy]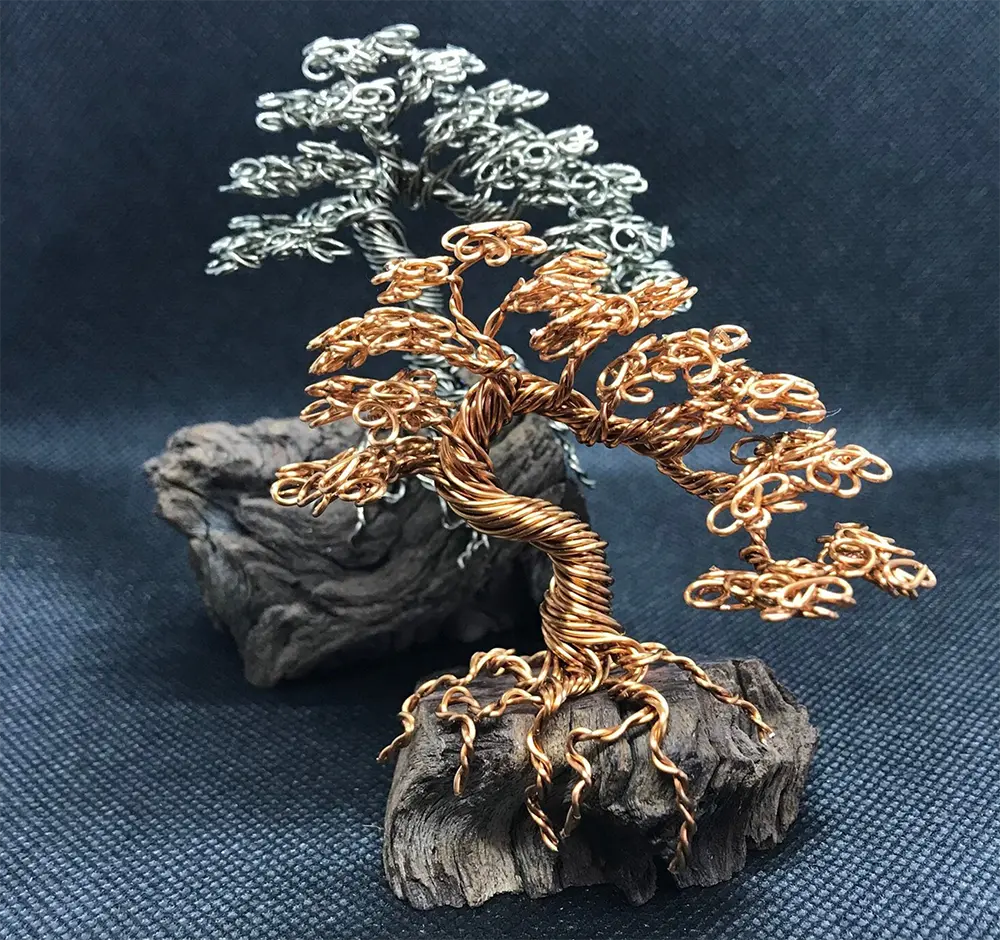 The tree is attached to a small decorative section of driftwood. The sculpture measures 9cm tall by 9cm wide and 5cm deep. A unique little decoration!
[buy on Etsy]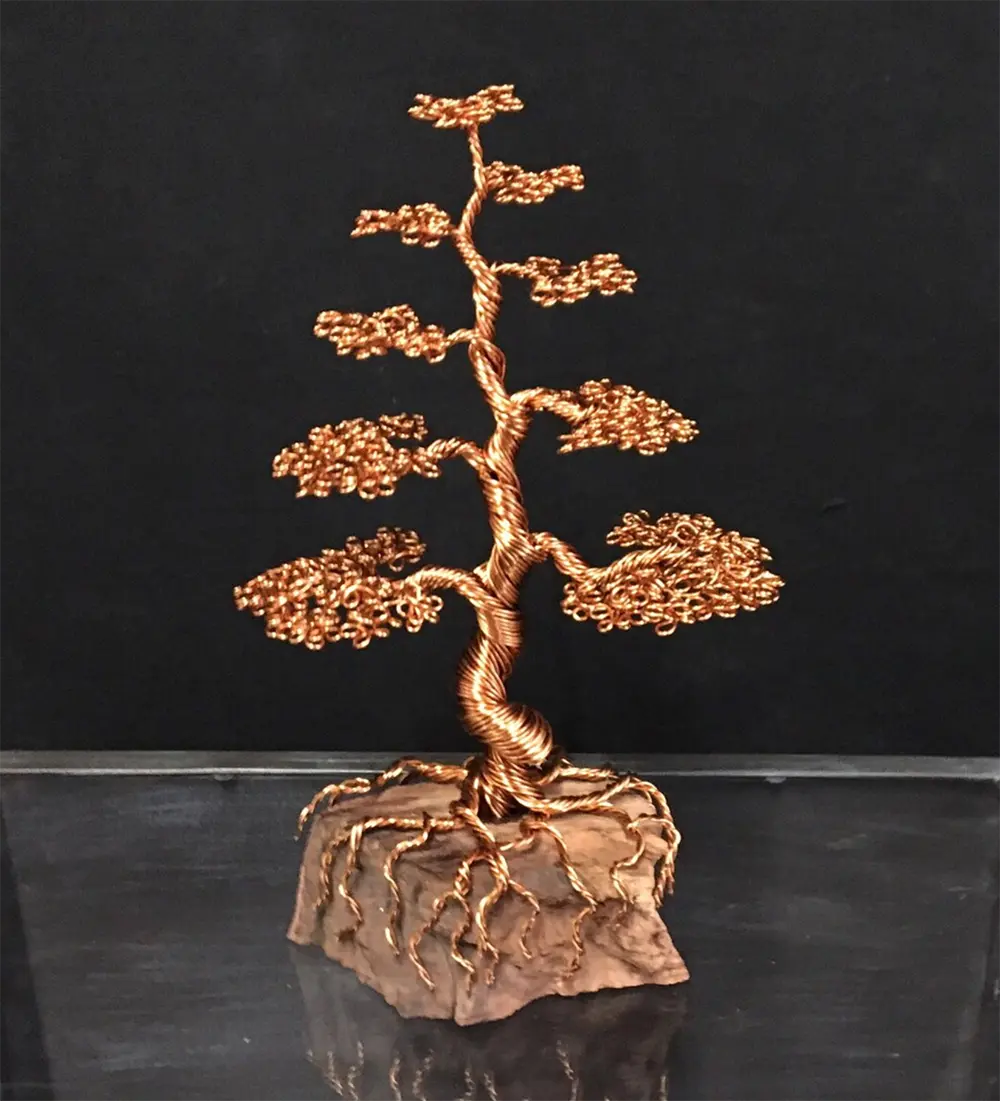 Attached to bog wood section. 17cm tall 10cm wide.
[buy on Etsy]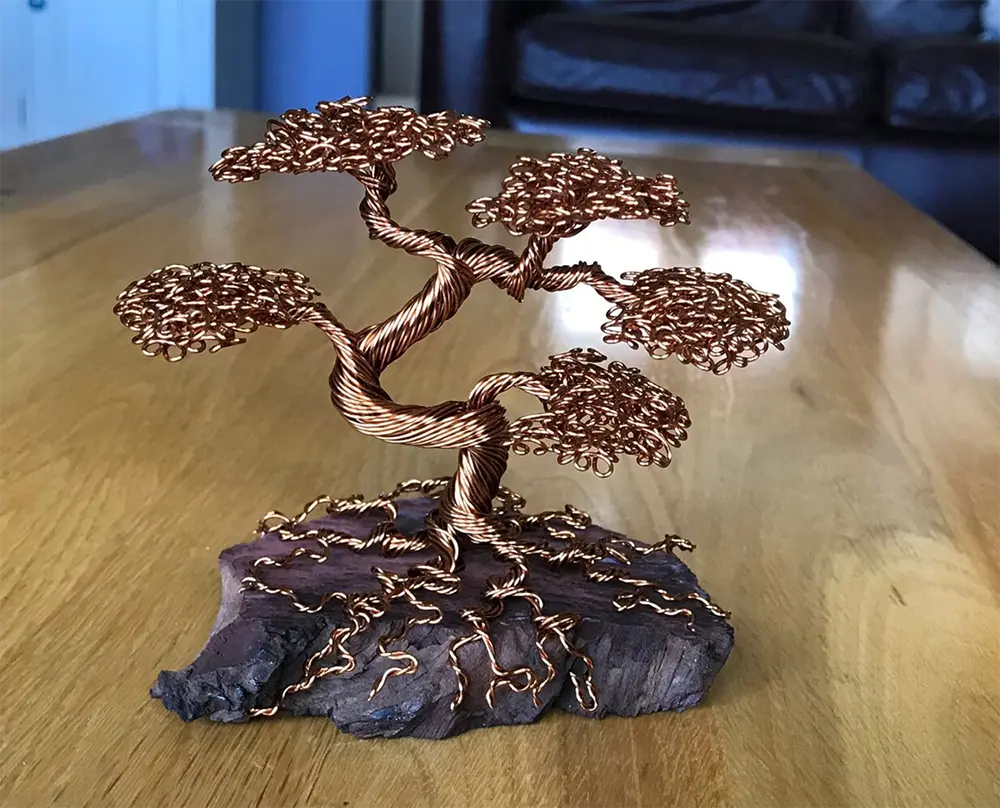 Attached to section of driftwood. Measures 12cm tall by 13cm wide and 7cm deep.
[buy on Etsy]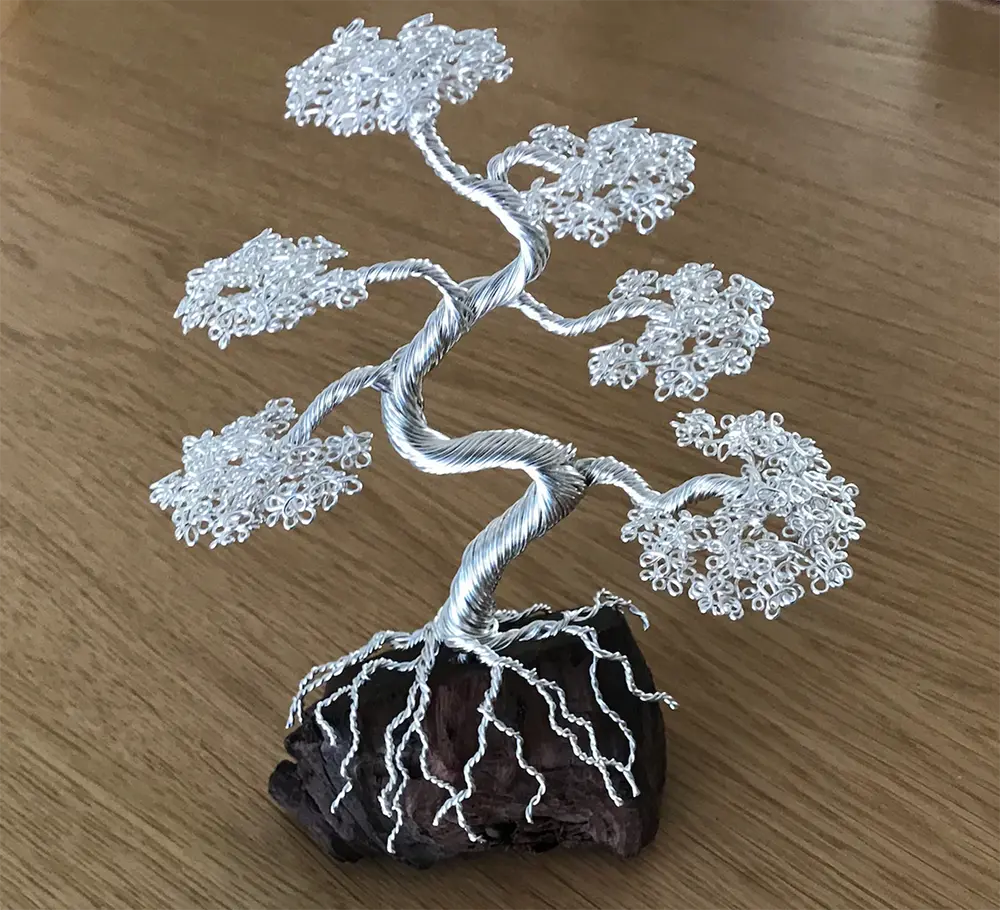 Made from strands of large gauge silver plated copper wire (tarnish resistant) Attached to a section of decorative bogwood. Measures 20cm tall , 15 cm wide and 7 cm deep.
[buy on Etsy]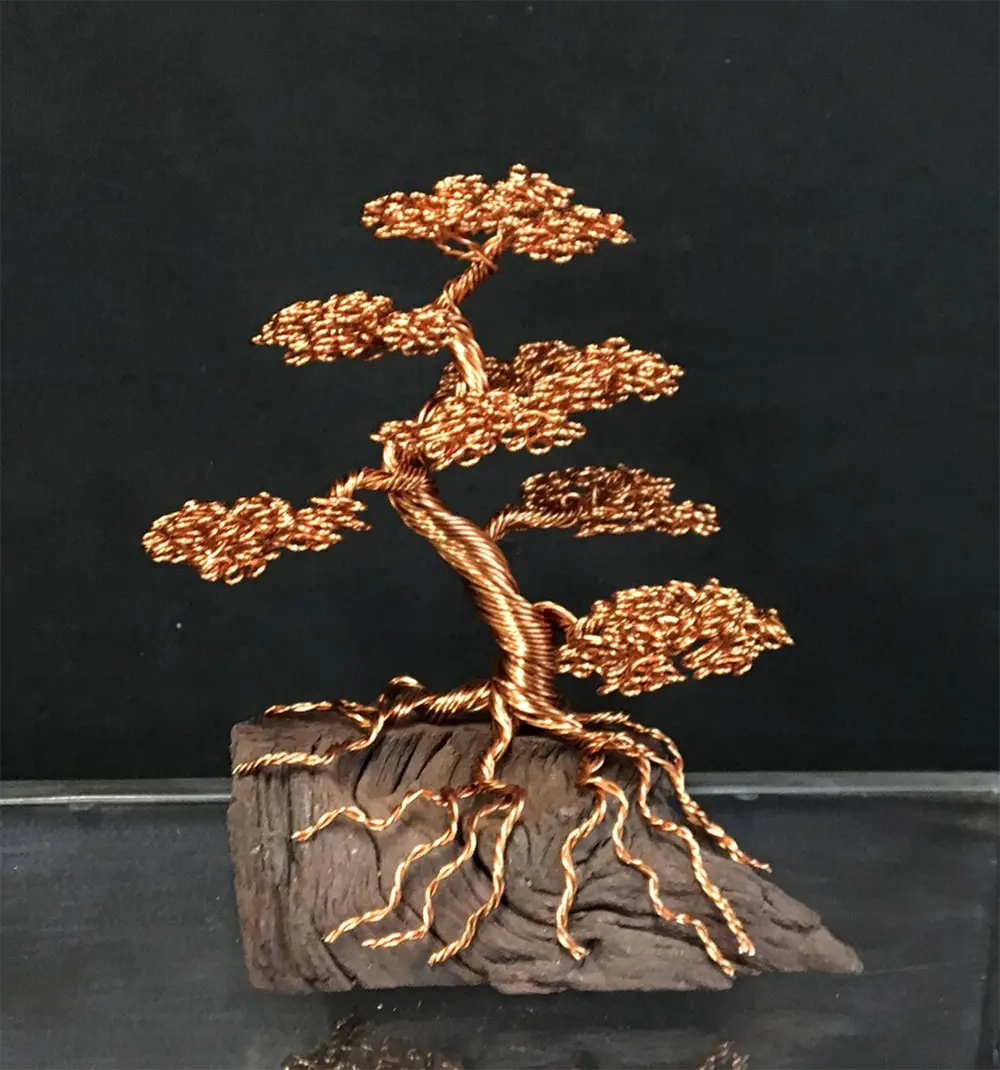 Made from strands of copper wire. Attached to bogwood section. Measures 11cm wide by 12cm tall.
[buy on Etsy]