A 10 by 10 meters mosaic of Vincent Van Gogh's famous self-portrait, made out of 2070 polo shirts using 24 different colors, is now on display in the lobby of the Marunouchi Building, near Tokyo Station.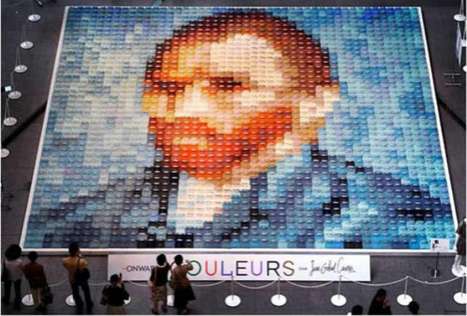 It was created as part of a campaign by Onward Kashiyama CO, which is an apparel maker based in Tokyo. It took 20 staffers about three and a half hours from early morning to arrange the portrait.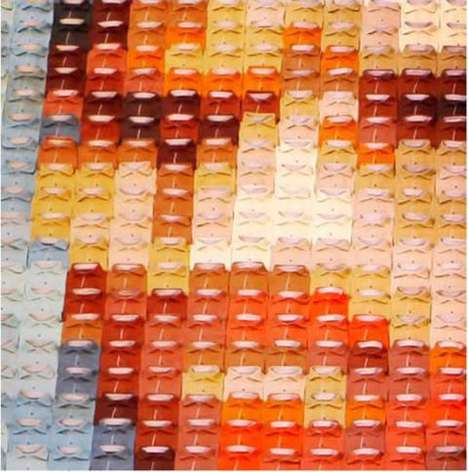 Japanese apparel makers are known for their odd stunts, so I am not too shocked by this piece of polo art from Onward Kashiyama Co. The only thing I wonder is this: What will they think of next?
Here is the video:
Thanks presurfer