In these days, less and less people go to library and sometime, even they go, they are not there for the books. There is no wonder government always tries to cut budget for the public library system. However, the libraries in Indianapolis are up to the challenge. To simultaneously improve literacy , foster an appreciation for local artists, and raise awareness for education and social justice in our community. The Indianapolis Public Library work with artist Rachel M. Simon to conceived the Public Collection, an endeavor to create nine artist-designed miniature libraries filled with free books in urban area.
The idea of free sharing libraries isn't new, while this project seem more focus on the sculptural works created by the artist instead of book itshelf. These book stations are more like art installation than libraries for us. Not sure how much these fancy sharing libraries can help to acheive the goal of the project. But we are pretty sure there will be some awareness and attention for sure.
Monument, Brian McCutcheon. Steel, aluminum, polycarbonate, fiberglass composite, paint.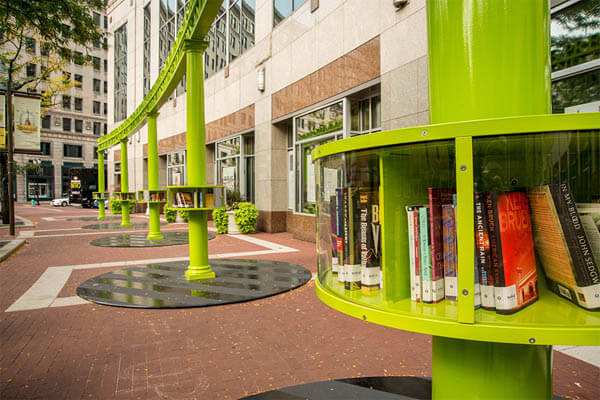 Nautilus, Katie Hudnall. Plywood, reclaimed wood, wood, fasteners & hardware, plexiglass, paint, ink, dye, lacquer, wax with two ink on paper drawings framed in wood by the artist.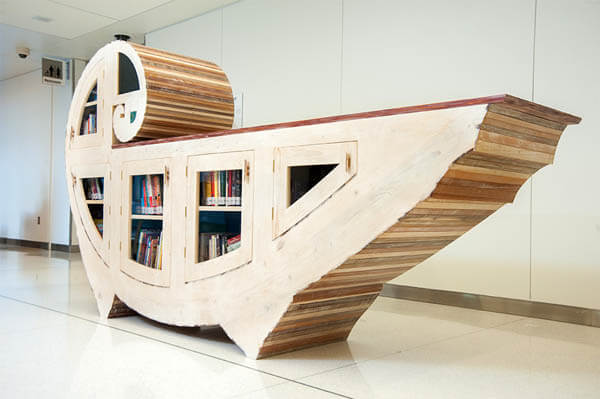 Table of Contents, Stuart Hyatt & S + Ca. Reclaimed wood, electronics.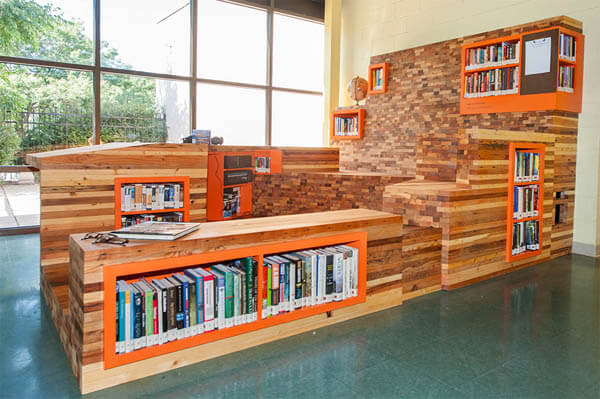 Harvesting Knowledge, Brose Partington. Steel, Aluminum, Polycarbonate, Stepper Motor, Controller.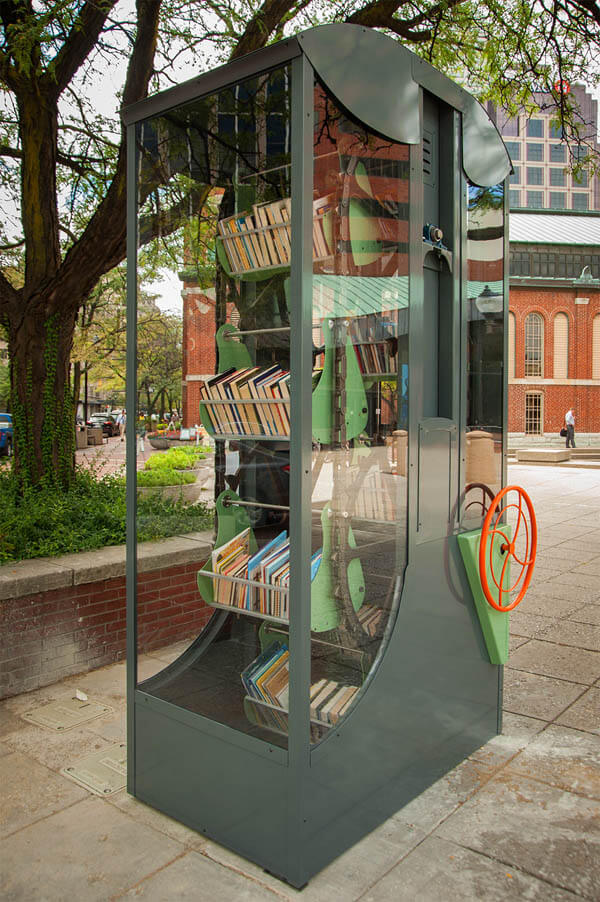 The answer is in the question, PHIL O'MALLEY. Painted wood

Evolution of Reading, Kimberly McNeelan .Western Red Cedar, steel, polycarbonate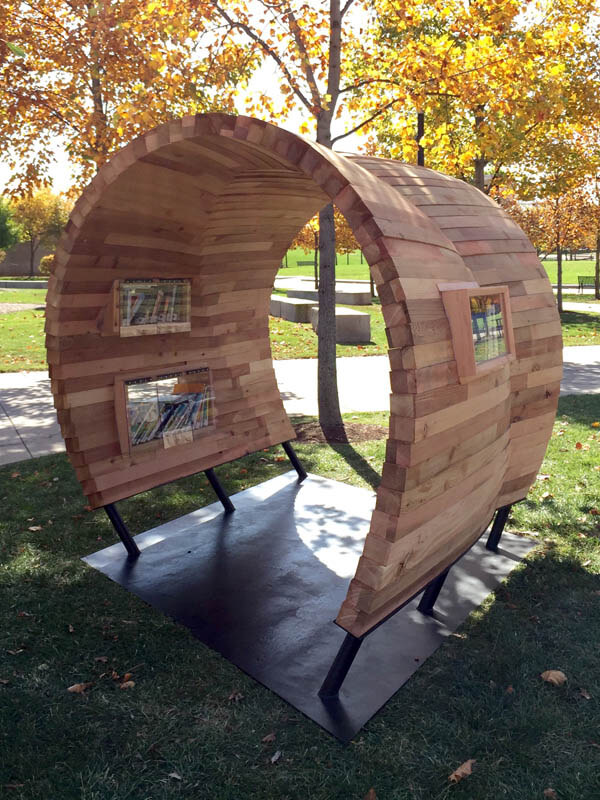 via: thisiscolossal