As we become more and more dependent on gadgets and appliances, wire becomes a challenge for almost every household. No matter how clean your home is, that messy bundle of wire can make your room appear cluttered and untidy. So how would you make your room look good without disrupting your everyday life? Here are some quick ways in which you can quickly manage the wires and make your room look organised.
We are a participant in the Amazon Services LLC Associates Program, an affiliate advertising program designed to provide a means for us to earn fees by linking to Amazon.com and affiliated sites.
Hide them Underneath the Table
Wires can be easily secure underneath the tables with help of zip ties and eye hooks. Wrapping the cables in a sheath keeps them manageable, and prevents confusion while tracking down devices. It keeps your room look uncluttered. Hence, wrap the wires from individual devices and help them from the zip ties and eye hooks installed on the underside of the tables. This is an easy and effective way to keep your home office clean and tidy.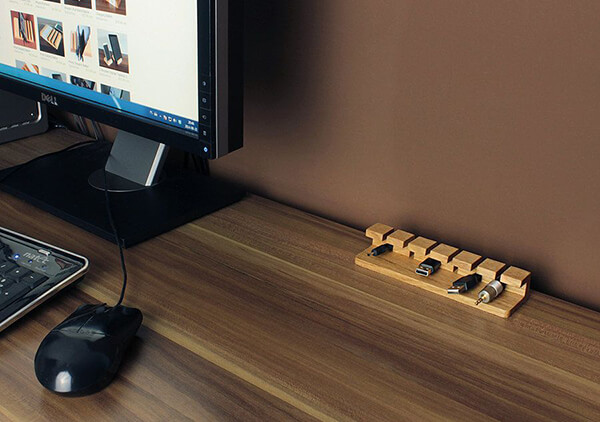 Install a Drywall
Who does not love enjoying their favourite movie or play their favourite video games on a flat screen? But managing the wires can be difficult since the TV is mostly installed in the living room. The best way to hide those messy wires is to install a dry wall. Bore a small hole on the dry wall and pass all the wires through the hole to hide them behind the wall. You can create a built-in bookshelf and install the flat screen TV right in the middle of the shelf or you can install the TV first and create some art around it. That way not only do you get some extra storage space but you also hide the wires easily. If you're not comfortable DIY-ing, you could hire electrical contractors like New Edge Group to get the job done.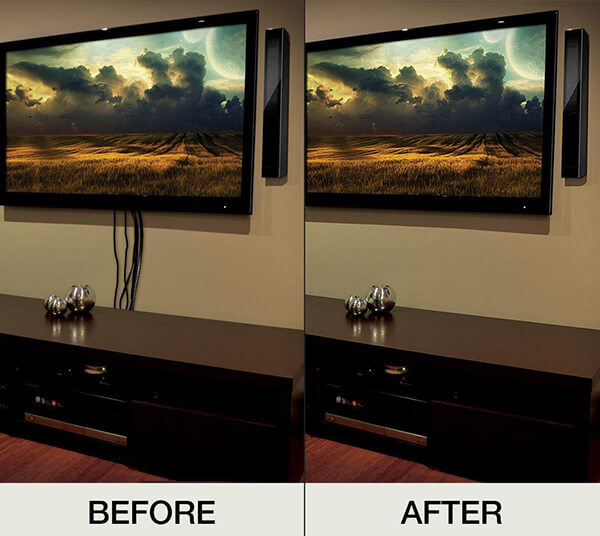 Furniture Can be Your Saviour
Wires can be hidden behind furniture very easily, but you need to make sure you choose the right furniture. For instance, the wires of a table lamp can be easily hidden behind the drawer portion of a table. Similarly, if you need to place a lamp beside your bed, you can choose a bed with high back panel and hide the outlet behind the bed. By hiding the ugly part of the lamp, you can quick add a touch of sophistication to your room.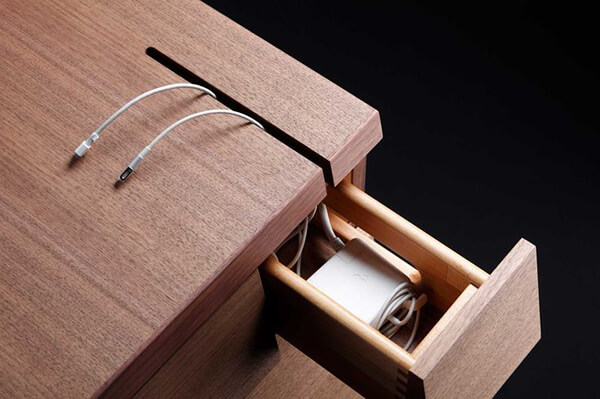 Get a Cable Box
Another easy way to keep the tangled mess within control is by placing a cable box. A cable box is a simple cable organiser that hides away loose and messy wires and be easily placed under the table, behind the computer or anywhere you wish. Available in a wide variety of colours, you can choose one that blends with the décor of your room.

Store Away Things You Don't Need
Portable fans and vacuum cleaners should be kept away when not in use. By keeping such things in plain view you make managing wires even tougher. By keeping the unused appliances away, you can save energy, keep your home safe and clean.
Are you having a tough time managing those ugly wires interfering with your home's décor? These tips will help you hide away the mess.