Visualizer: Esmael Abdelhamed
Step into a haven of relaxation and modern living – a beautifully designed Cozy Contemporary Home. Every detail has been meticulously curated to create a space that exudes warmth and practicality.
The split-level floor arrangement offers a unique zoning opportunity. Two modern armchairs elevated beside full-height windows create a cozy area for conversation, coffee, or reading. Sheer white voiles filter the sunlight, while indoor plants add fresh pops of color to the elegant, neutral decor scheme.
A wood-clad chimney breast brings warmth and texture to the living room, harmoniously merging with rounded corners and flanking alcoves that showcase decorative items and books. A modern fireplace and a matching travertine coffee table enhance the room's center, creating a welcoming atmosphere.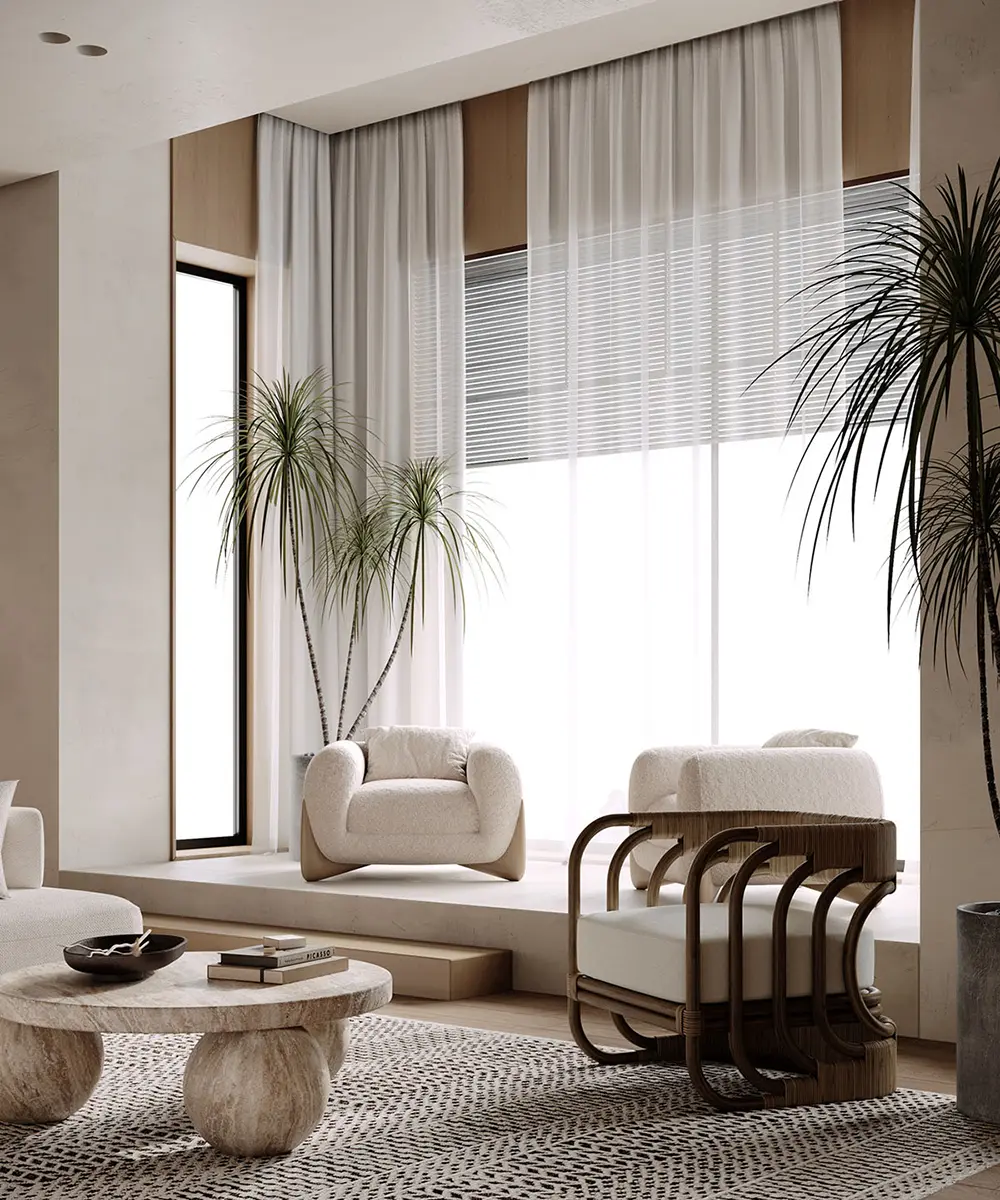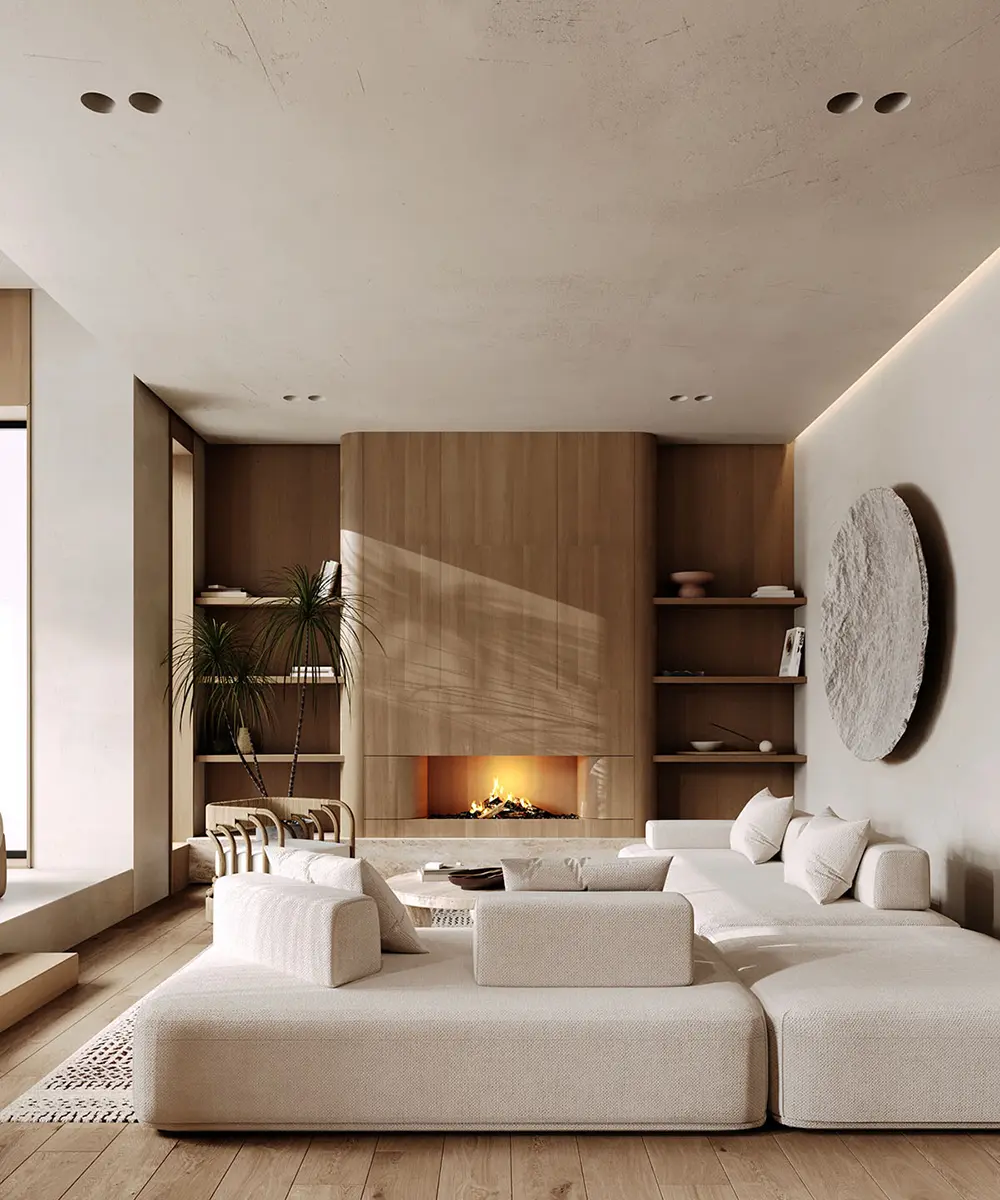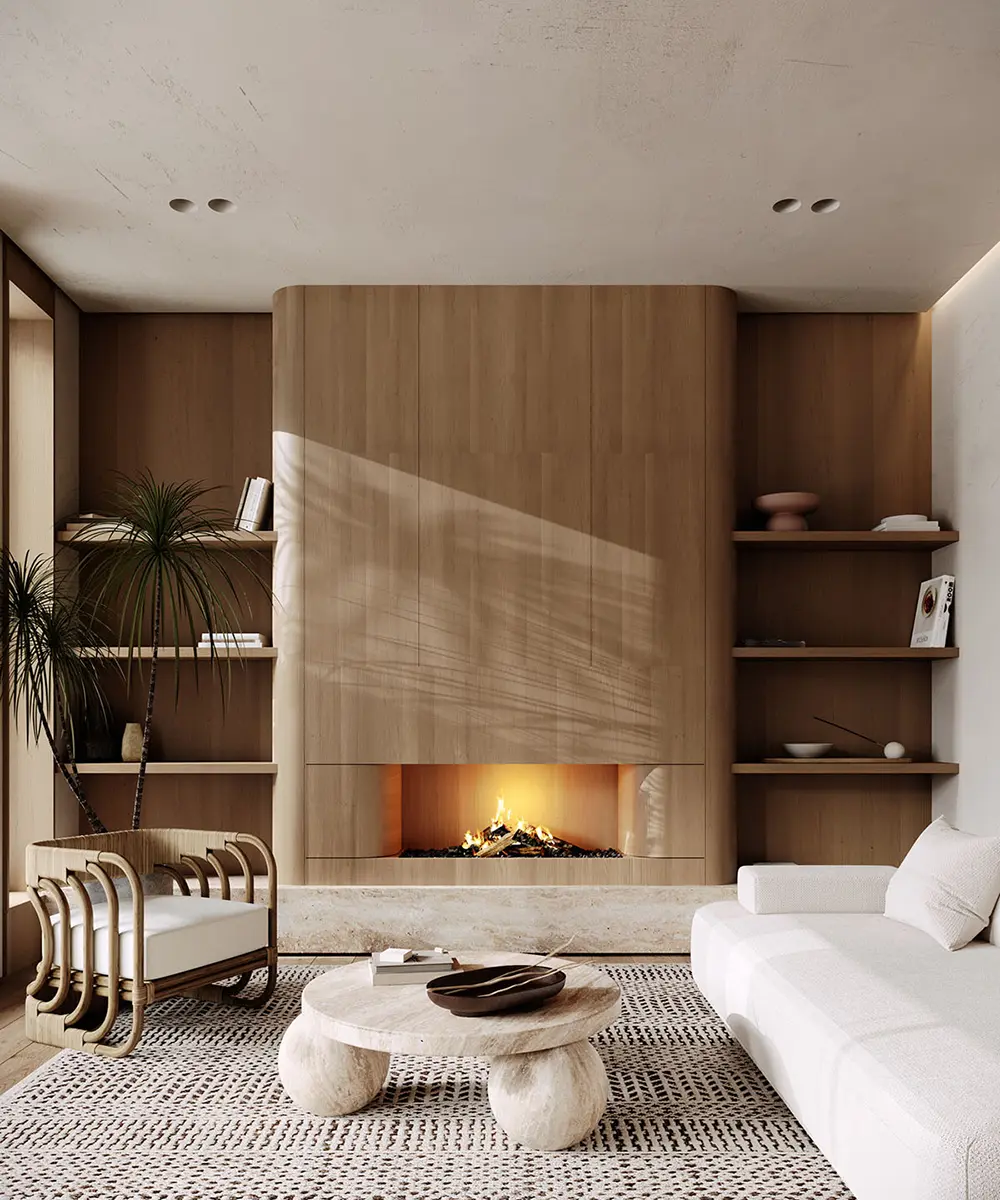 The modular white sofa design with a disconnected backrest ensures an open flow, while a formal dining area resides behind the couch. Elegant pendant lights hover above the wooden dining table, complemented by recessed shelving for a streamlined look.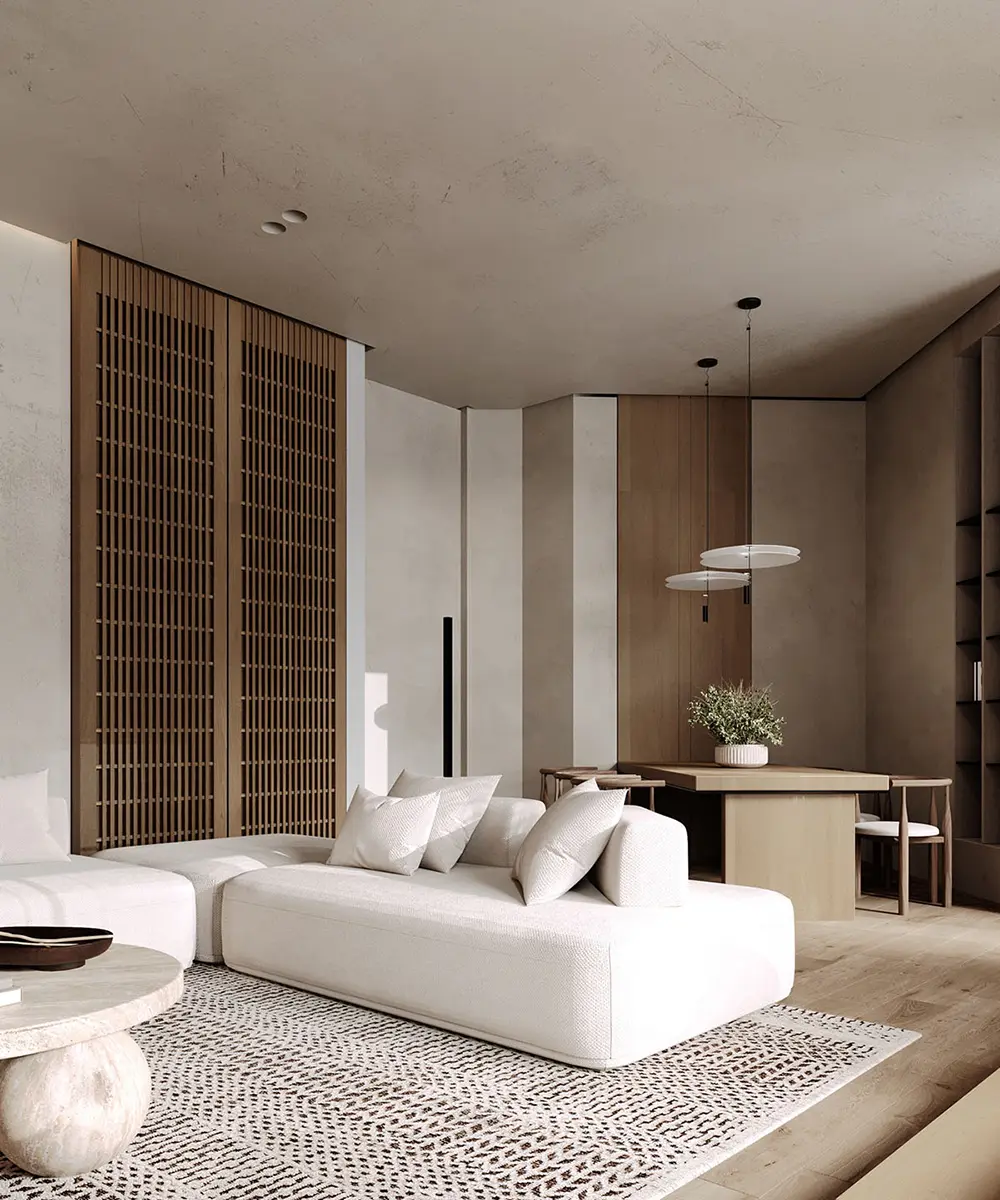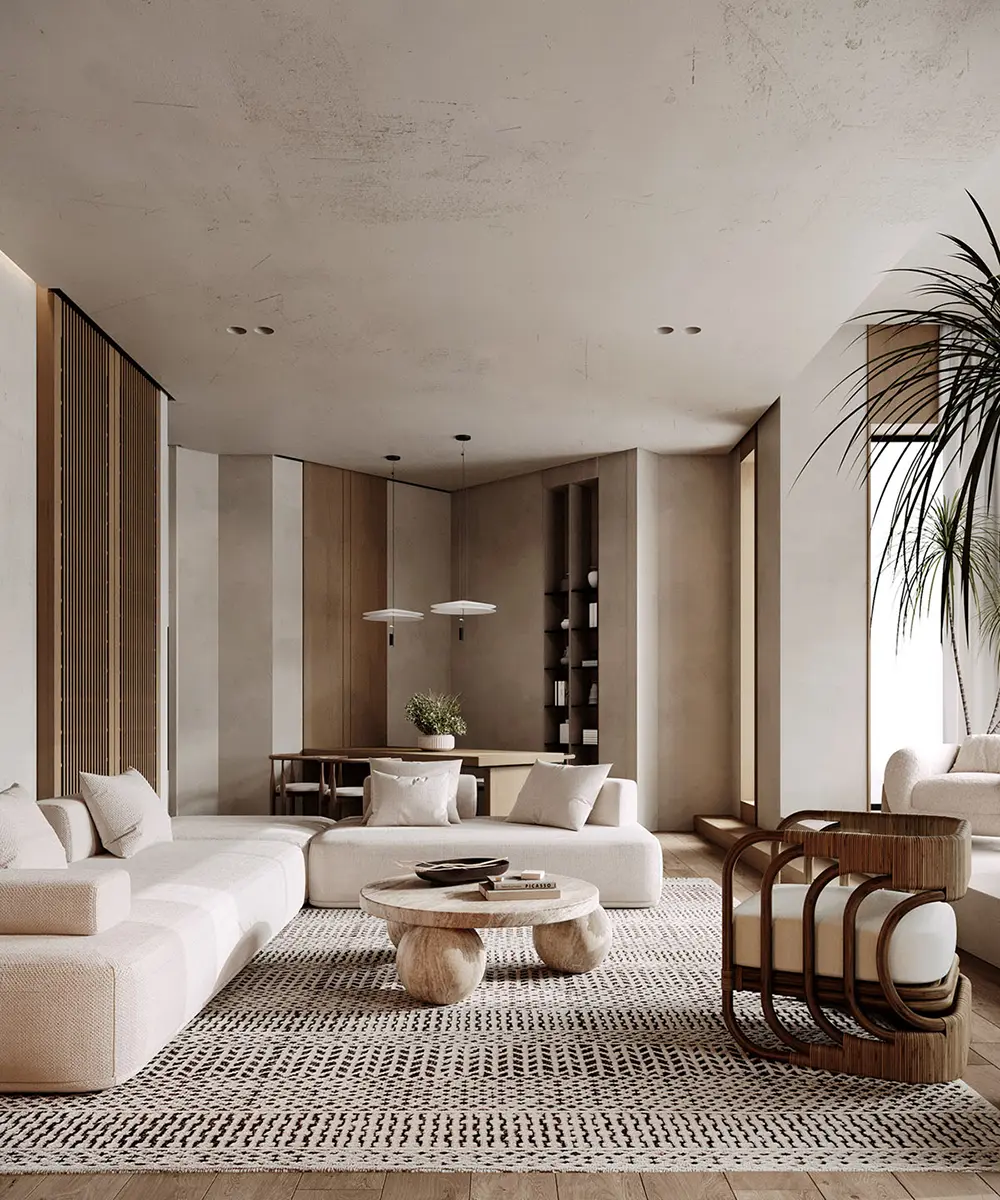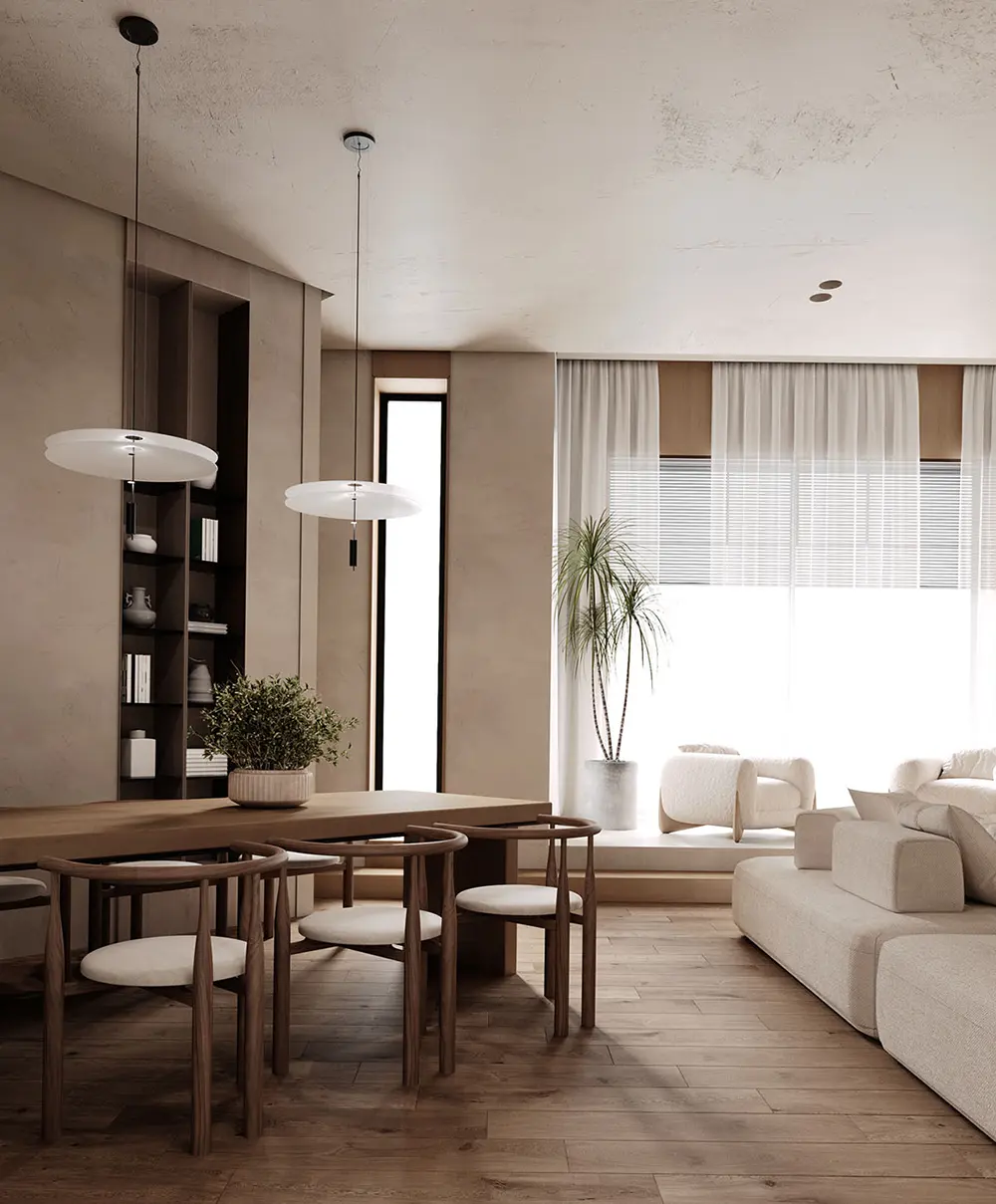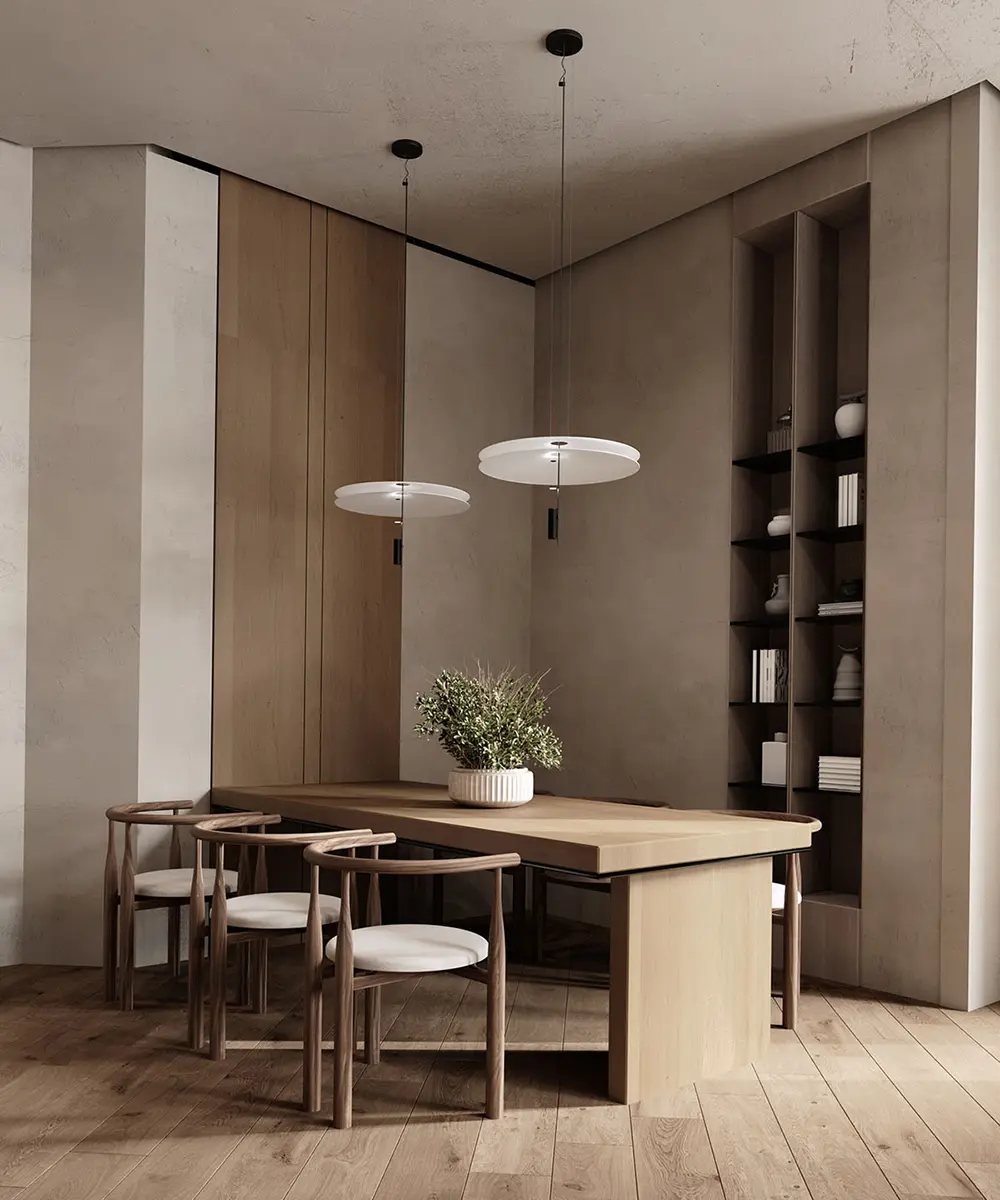 In the cozy bedroom, wood paneling floats in front of a rockface, creating a beautiful textural contrast. A stone gray upholstered bed is flanked by bespoke bedside tables, adding a touch of luxury. Chic bedroom pendant lights and a lightly patterned rug complete the soothing ambiance.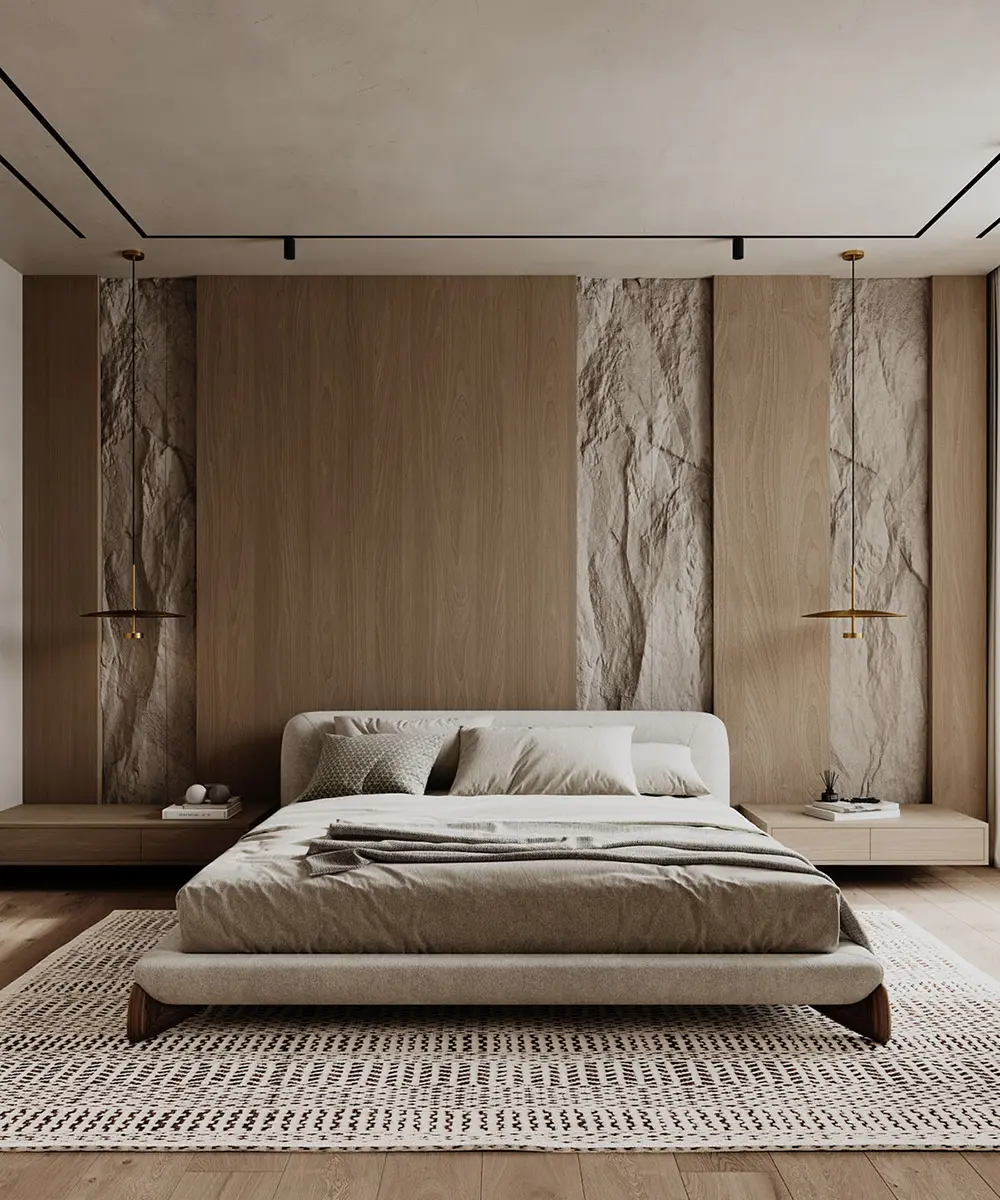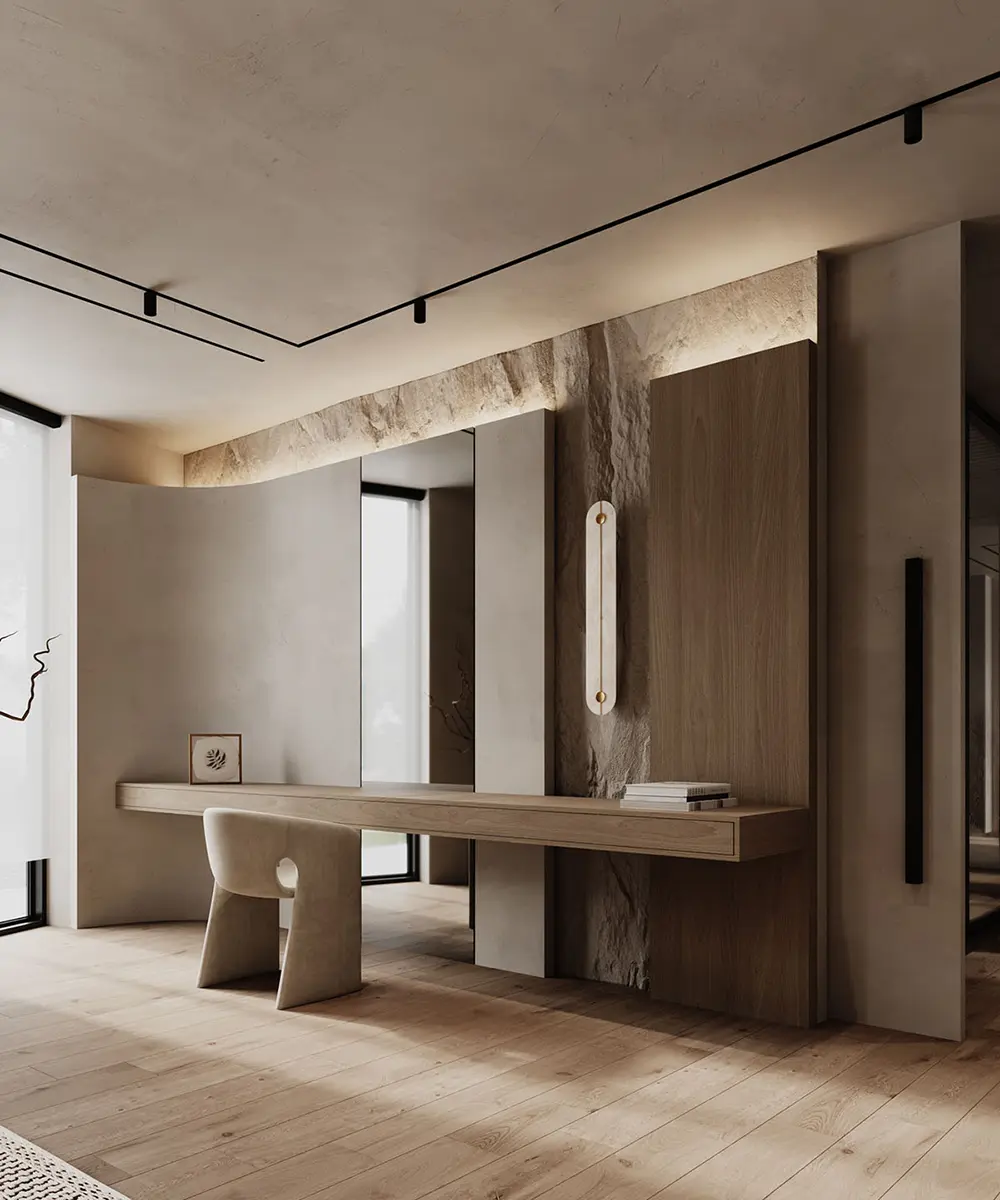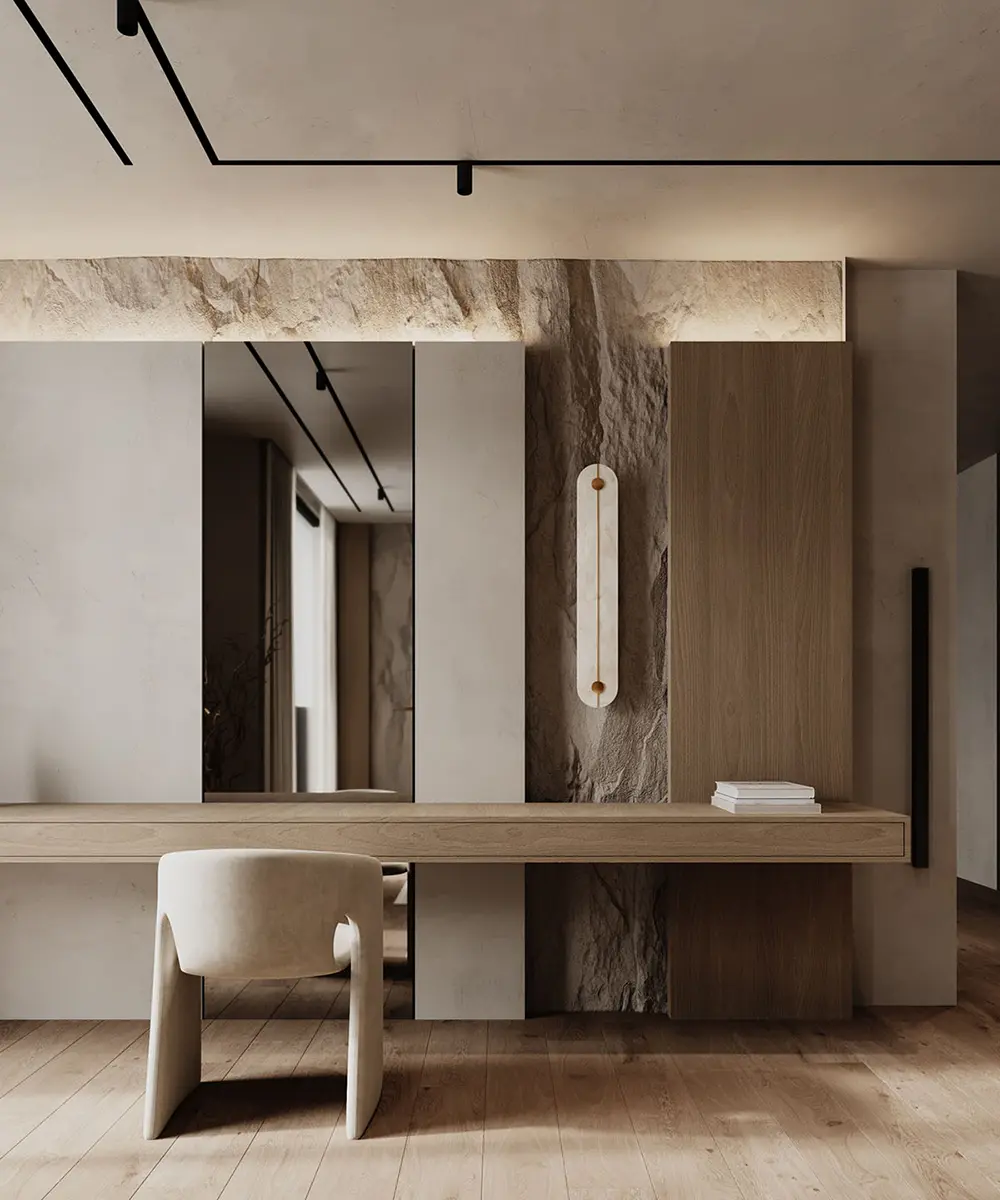 The master bathroom impresses with a travertine vanity unit and floor-to-ceiling mirrors that amplify the sense of space. Rugged rockface serves as a textured backdrop, complemented by a modern freestanding bathtub and wall-mounted bath faucets.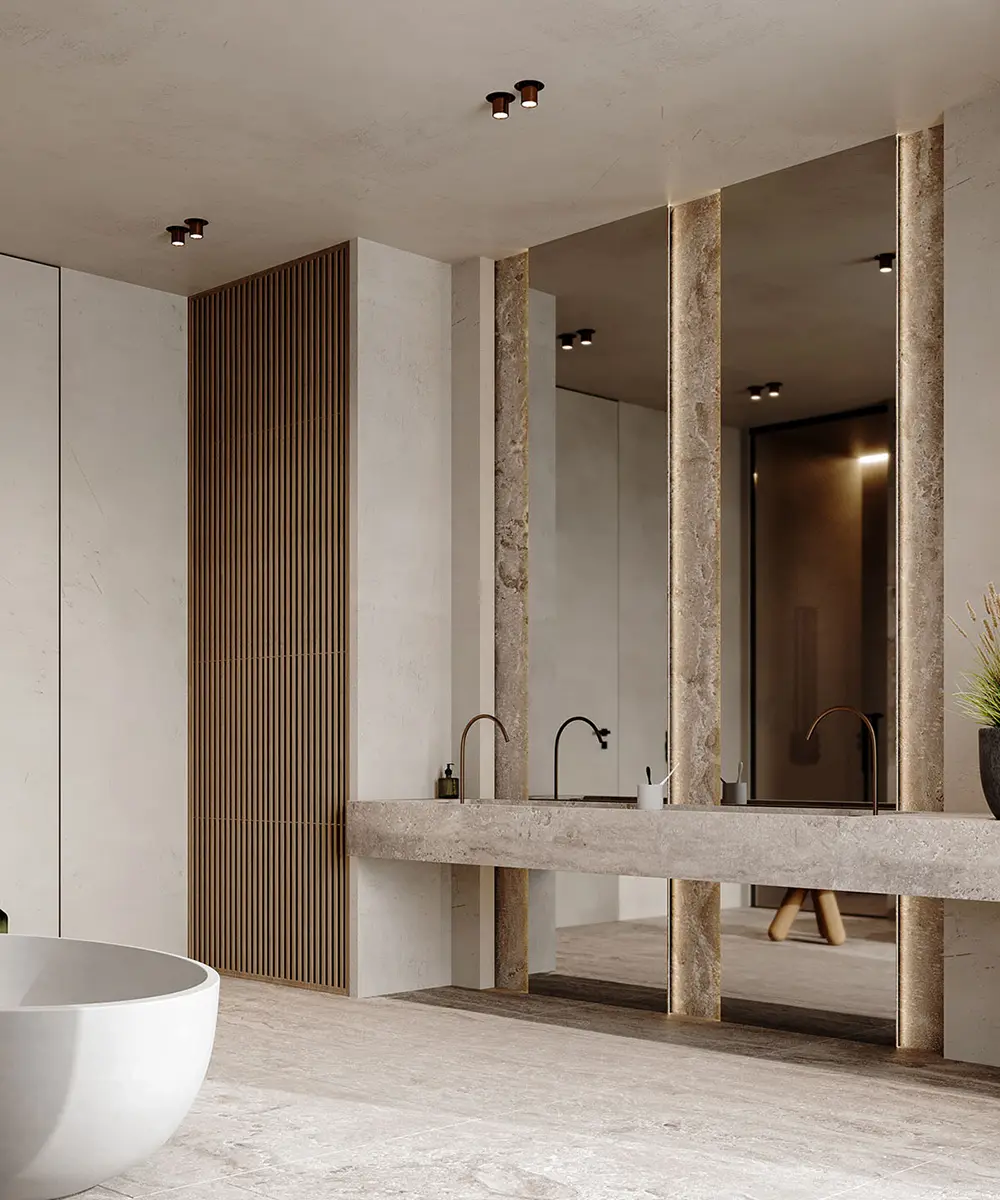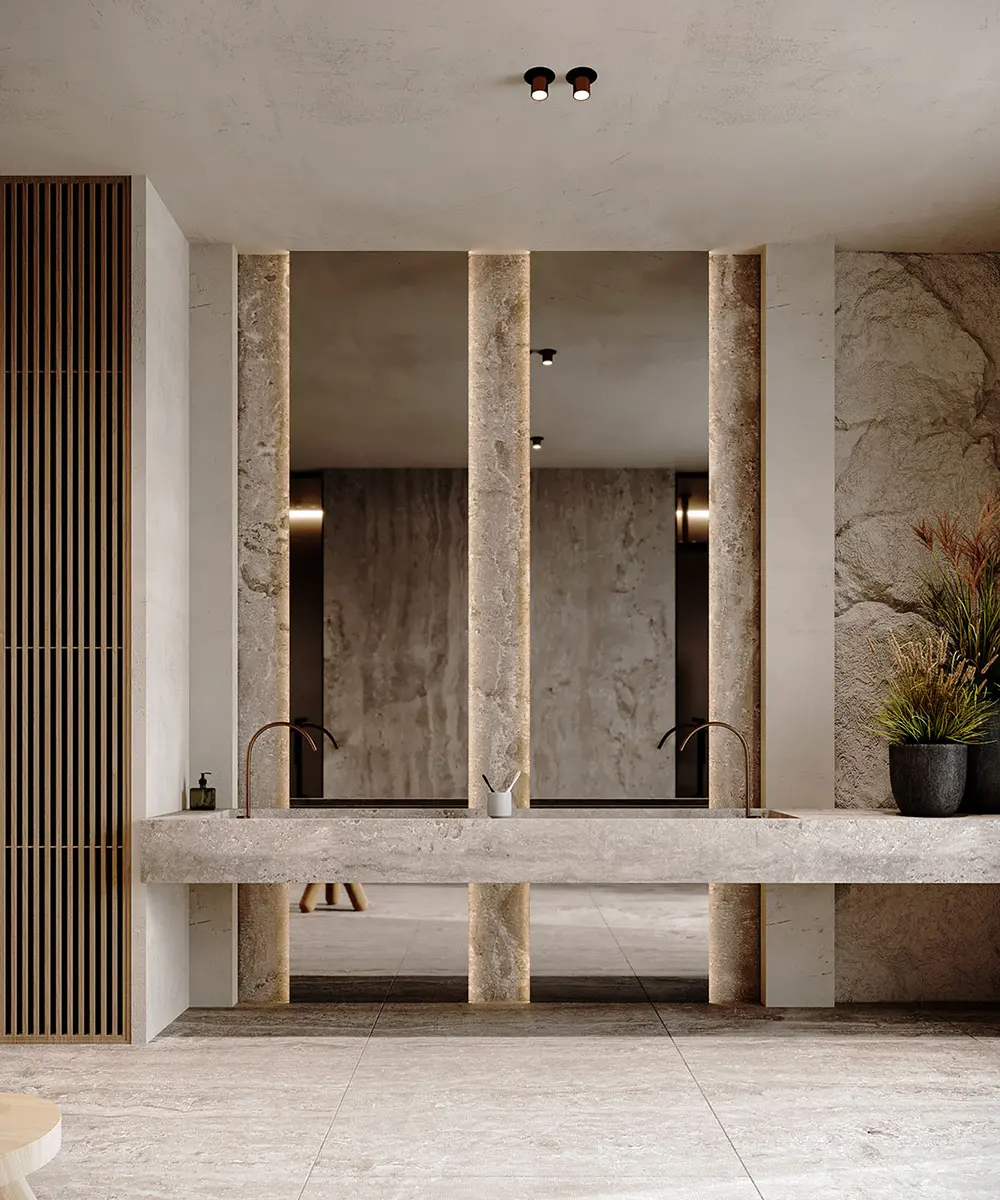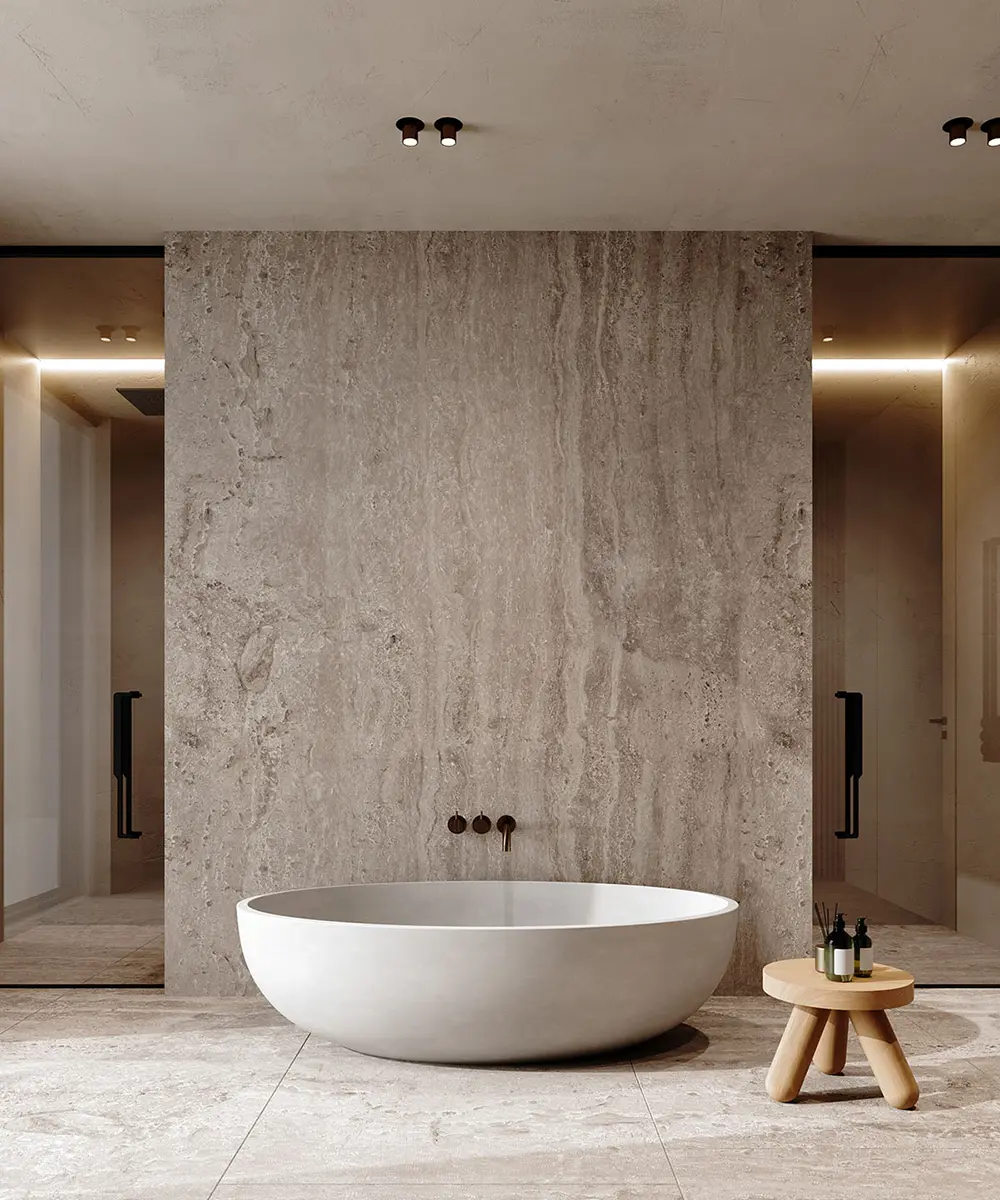 This cozy contemporary home (PRIVATE HOUSE IN SAUDIA ARABIA) is a true oasis, carefully crafted to offer comfort, style, and functionality. Experience the perfect blend of modern living and inviting ambiance in this thoughtfully designed space.