Moving your home could be a very troublesome task, especially if you're doing it unwillingly. While people love to change their environment and upgrade their lifestyle, some people dread change and would rather spend their entire life in that one home they built with love. Living in this day and age though, requires you to be able to adapt and adjust frequently, as the world today has become too fast-paced.
If you have a family to move along with, things can get more complicated as you have to convince and attract them to move along willingly. The first thing you need to do is plan collectively. If you know why you're moving and where you need to go, bring up the plan in conversation with your family. Make them see and understand the reason behind your decision. If your family is supportive, moving can become a lot more fun and memorable.
If you're also worried about making the big move and need help streamlining your plan and procedure, read on about the 5 best tips we have for you to help you shift your home.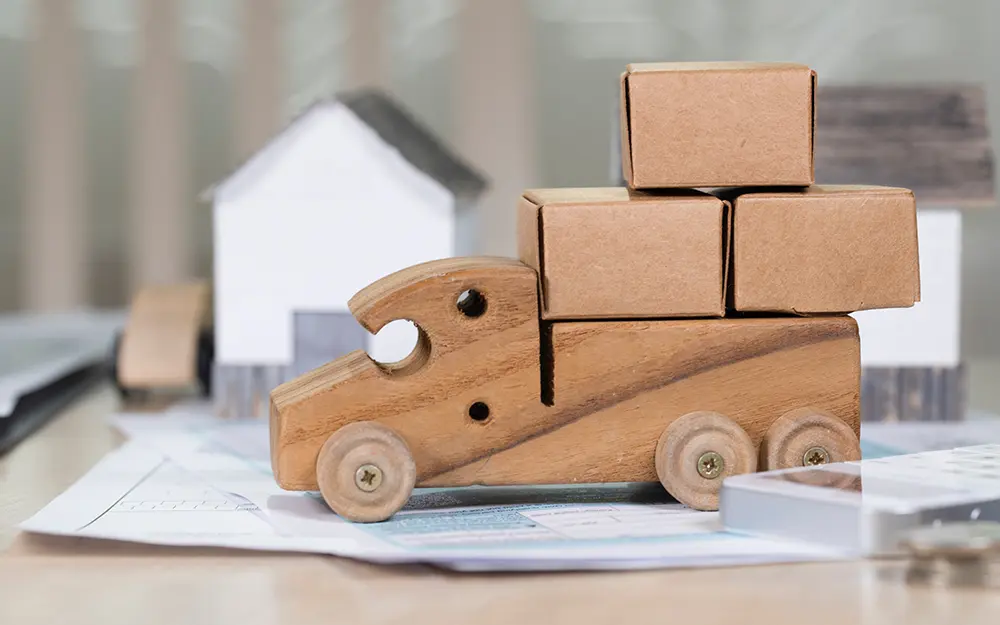 1. Declutter- You don't need everything you own
When you start packing, you realize you own so many things that you haven't even used in the last 6 months or years. Get rid of anything that you don't see yourself using. Start anew. You will be getting so many new things for your new home that you won't miss the old clutter.
This is the best time to get rid of unwanted things since you will be packing everything. Just make one dedicated box for all unnecessary items so there's less stuff to pack and move with. And make sure to label your boxes with tape so it is easier to unpack at your new place.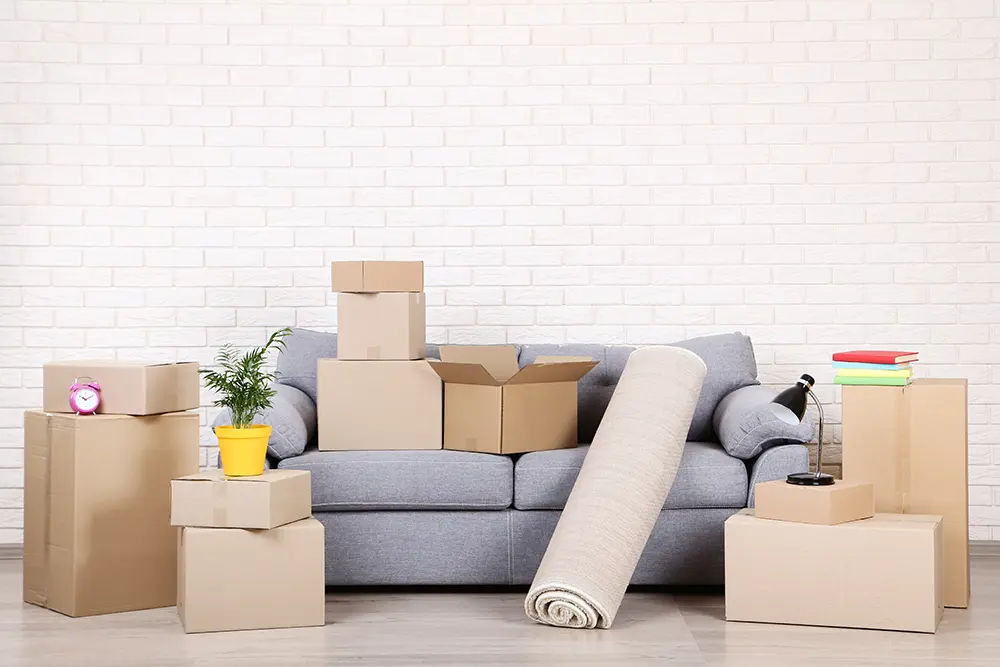 2. Book a Moving service in advance
You'll be needing help moving your packed goods. Numerous moving services help you pack and move your home. You can surely get a few extra hands of help if you're short on time or your moving dates are close by. Booking in advance will get you a cheaper deal and you might save an extra few bucks that will come in handy in many other tasks.
Packing and moving furniture and electronics is a difficult task and you need professional help to make sure your stuff does not get damaged on the way. It's best to let experienced people do the job right.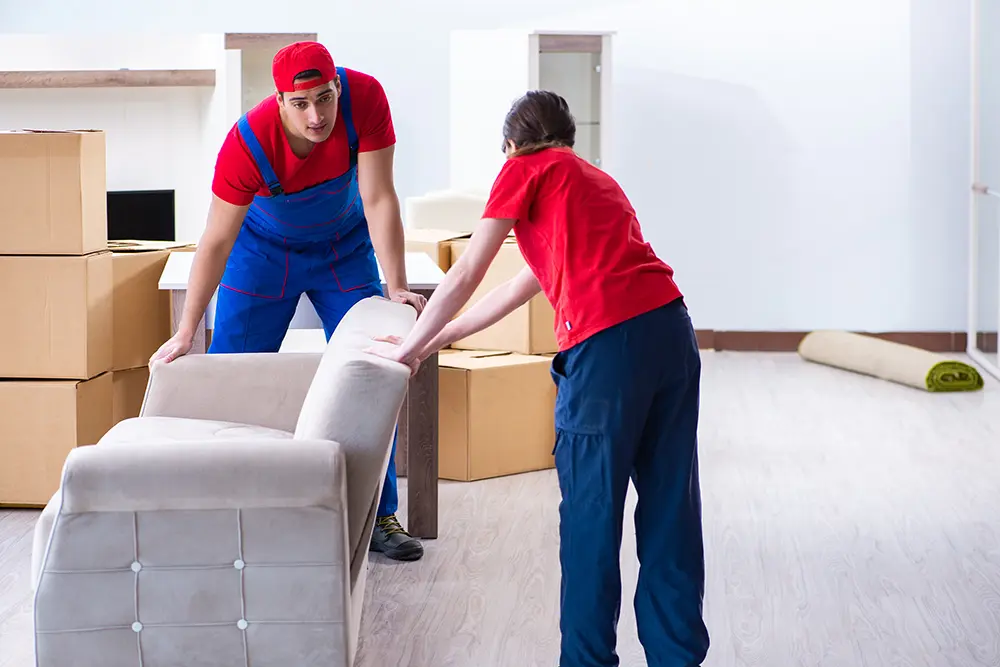 3. Install a reliable Internet connection in advance
The first thing you'll need at your new home to help everything else function smoothly is a reliable internet connection. Whether you want to order food, track your orders, or get your work running from home, having a strong internet connection is a must.
We recommend you look for an internet that is budget-friendly and offers a good bandwidth for all your internet needs. Furthermore, having flexible customer service is also crucial as you'll need to frequently contact your service provider to set up your home internet. Internet providers like Mediacom offer 24/7 customer service. You can call Mediacom Customer Service 24/7 at any time to inquire about your internet service or get a plan that works best for you.
4. Get your Address changed
One of the most important to-dos on your list after moving, should be to get your address changed. All your new orders need to be directed to the right address. You would need to get your important mail delivered to the right place in time. Having your old address as your permanent address would mean all work-related mail will be delivered to the wrong address and you might lose important notifications or miss out on deadlines.
You need to make sure that you update your address at work, at your banks, post office, and all other important places. Not to forget, your favorite subscriptions also need to be updated Imagine waking up on Sunday all set for your brunch with your favorite celebrity magazine only to remember it's never going to be delivered. That's a bummer for sure.
5. Take a day to clean your new home
While it may seem very overwhelming to sit in the middle of a million packed boxes, pleading to be unpacked and arranged, you need to do it sooner or later. The sooner you get over the challenging part, the sooner you will be able to enjoy your new place. So gather your friends and family to have extra pair of helping hands and deep clean your new home.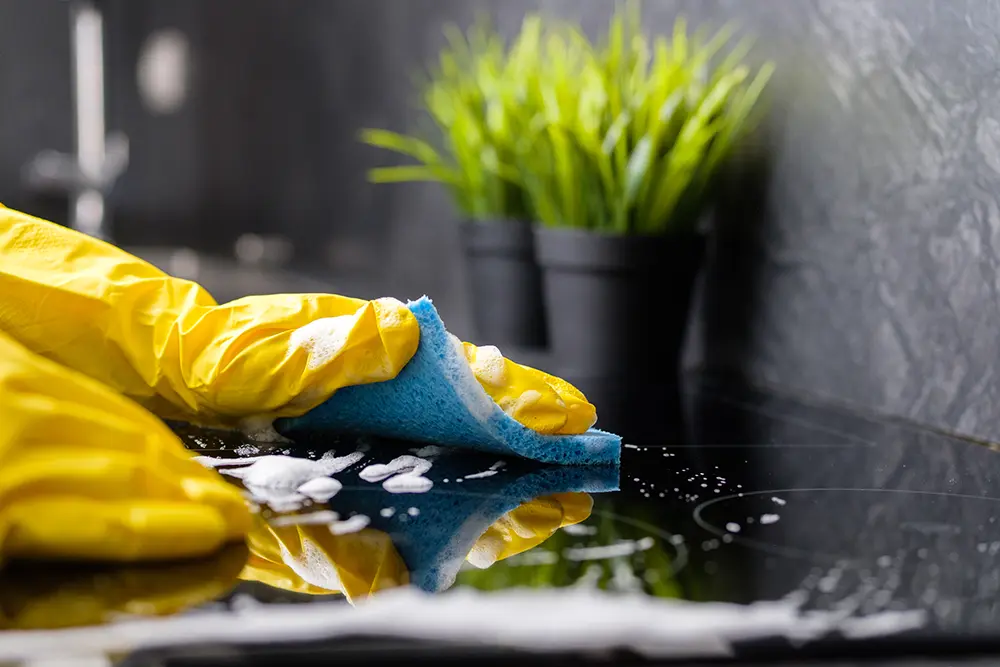 If you packed smartly, you would have made separate boxes for separate rooms. Get those boxes transported there so you start streamlining the mess. Get the curtains hanging, unpack the beds and furniture, dump your clothes in the closet to be arranged, mop or hoover the rooms, get your cutlery out, and freshen up your home with a pretty air freshener.
Final Words
We know it's easier said than done, but here's our attempt to motivate and help you get important work done smartly and in good time. Don't forget to take breaks, give yourself credit for doing so much, and only plan as much as you can handle in a day. You're going to be spending a lot of time fixing and arranging your new place and you'll surely enjoy the process. So worry less and enjoy more!