In this article, we're diving into the realm of portable stash safes, bringing you ingenious products designed to keep your valuables secure while you're out and about. From the classic Safe Water Bottle to the cleverly disguised Coke Soda Can Diversion Stash Safe and the Hair Brush Comb Diversion Stash Safe, we've handpicked a selection of must-have items for discreetly safeguarding your belongings.
Whether you're traveling, hitting the gym, or simply on the move, these innovative solutions will blend seamlessly into your daily routine. Join us as we explore the perfect travel companions that blend seamlessly into your daily routine, offering peace of mind wherever your adventures take you.
Now, let's unlock the world of portable stash safes and discover the security and convenience they bring to your life!
Diversion Safe Water Bottle
Smart House Inc Diversion Safe Water Bottle is designed with a bottom compartment that acts as a hidden container for your cards, keys, cash, and other valuables at home or when traveling. The bottom compartment in not leak proof. Put only dry stuf not liquid.
Coke Soda Can Diversion Stash Safe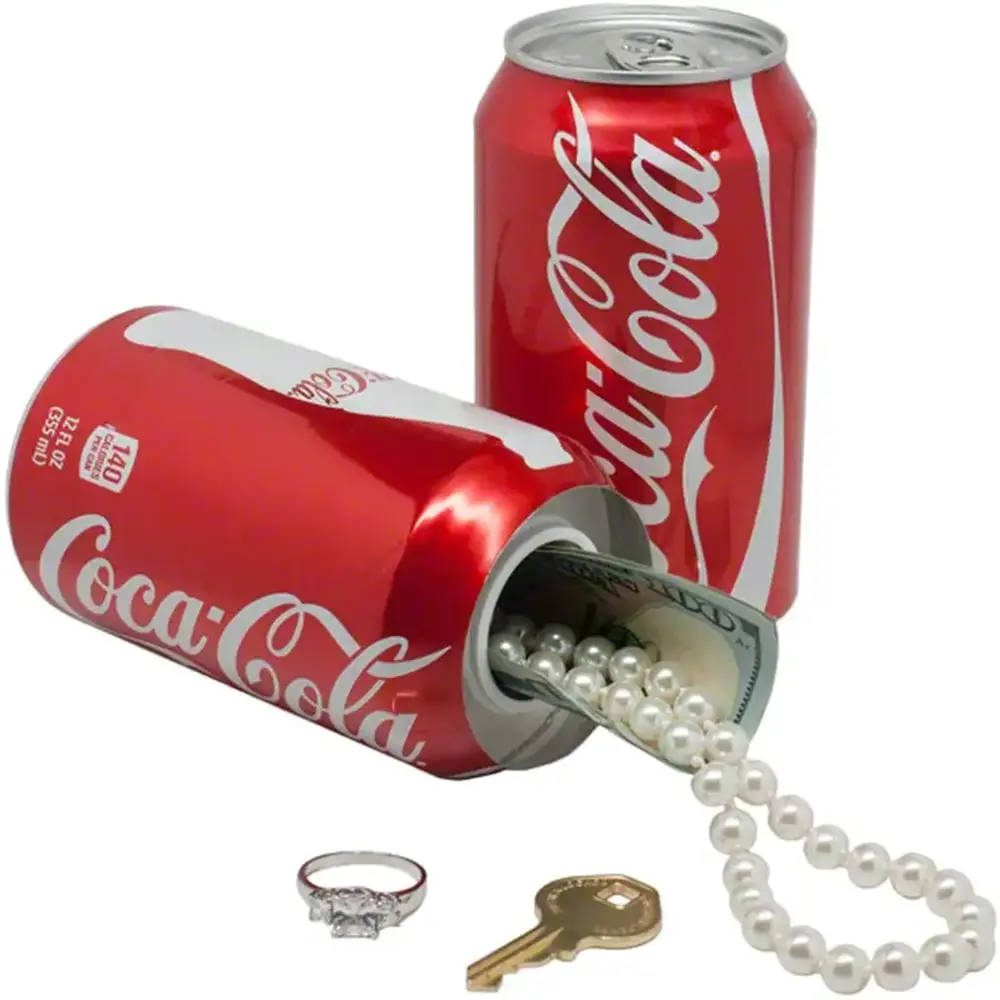 [buy on amazon]
Scrunchies With Pocket Zipper Hair Ties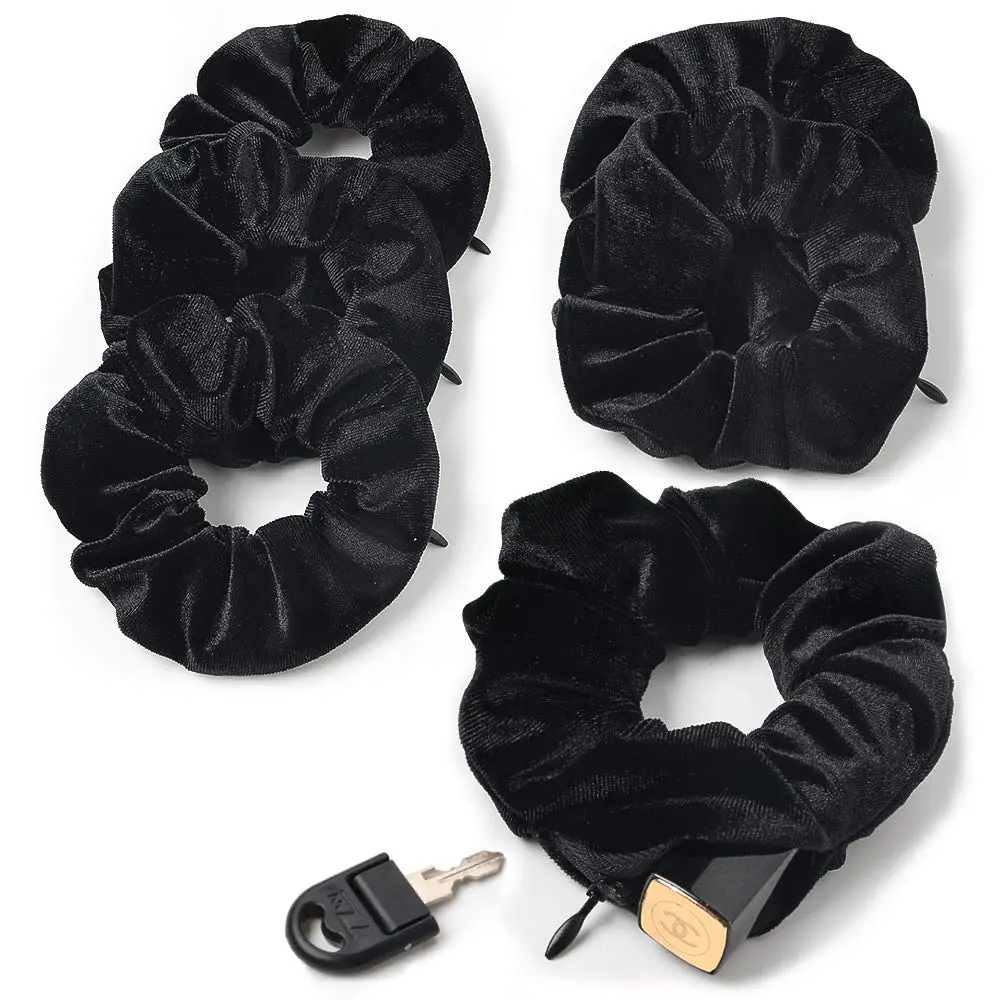 [buy on amazon]
Hair Brush Comb Diversion Stash Safe
Fully Functional Diversion product – blend in with your hygiene essentials, good enough to really use, no one will ever know what it truly is! Great for vacation or any place you may have to leave your bag unattended.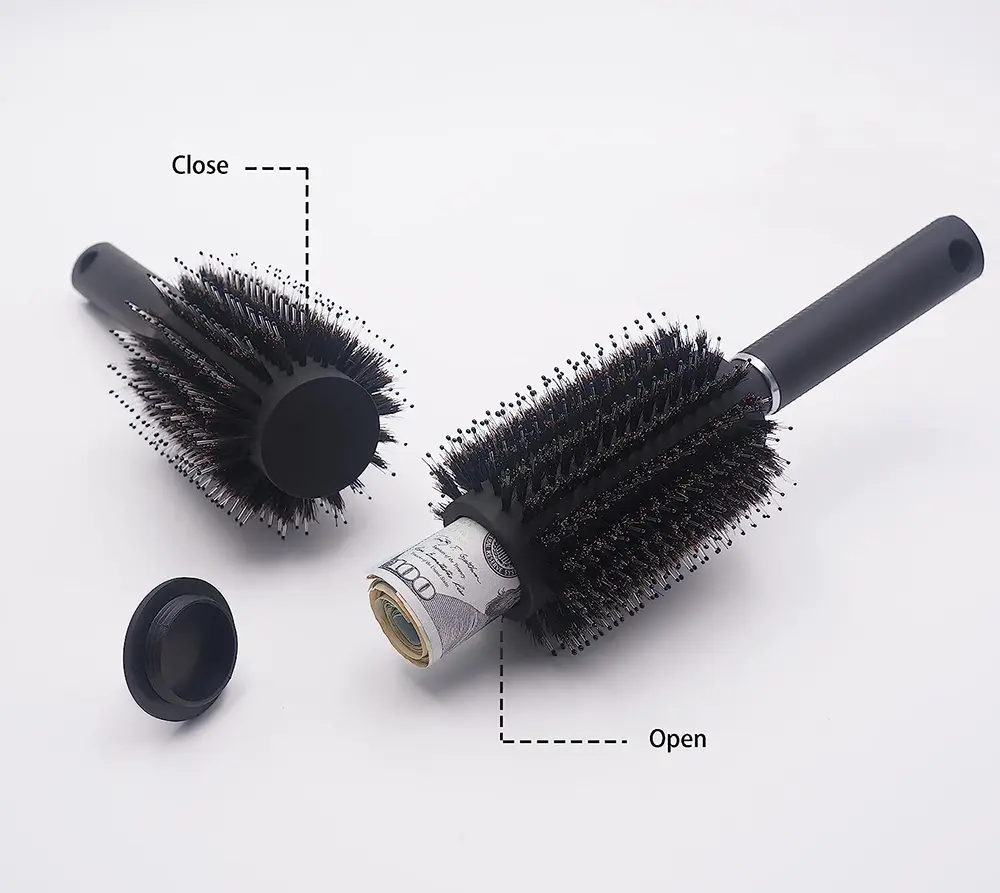 [buy on amazon]
Diversion Bottle Safe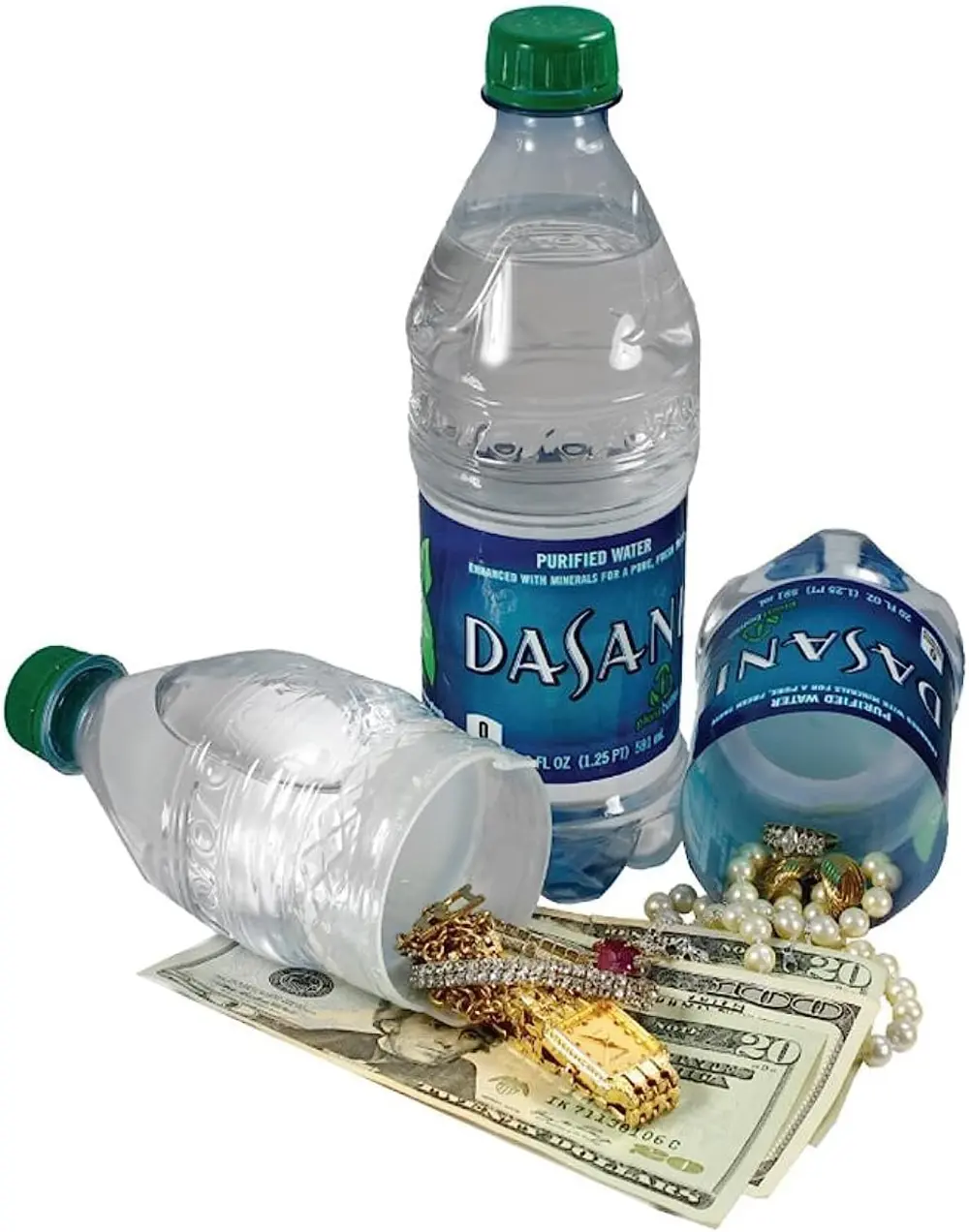 [buy on amazon]
Wristlet Wallet for Travel
The wrist wallet is not only great for traveling but many other activities, such as working out, running, fitness,grocery shopping,Yoga, bar-hopping and dog walking. This version of our Wrist Wallet has 2 pockets, 1 zippered pocket and 1 fold over pocket.There are two pockets that one for cell phone and the other for smaller things. like credit cards, cash,car keys, feminine products, pepper spray & lip balm.
Security Travel Money Belt with Hidden Money Pocket
Made from lightweight and wear-resisting nylon material and solid zinc alloy buckle that has a strong evaporation of sweat, durable, scratch resistant, feel more flexible, more comfortable and breathable for daily use. Fits pant sizes 26″-42″, length of strap is 49.2″, width of strap is 1.5″, length of zippered pocket is 19.6″.
Socks with Hidden Zipper Security Pocket
Zip It Gear are comfortable and stylish with a cleverly concealed zip pocket to keep your valuables safe (cash, credit cards, keys, ID and more) from pick pockets and keep your hands free. Run errands, outdoor activities, at work, at home, or any place you don't want to bring a wallet. Medium US womens shoe (6-9). Large US mens shoe (5-12.5)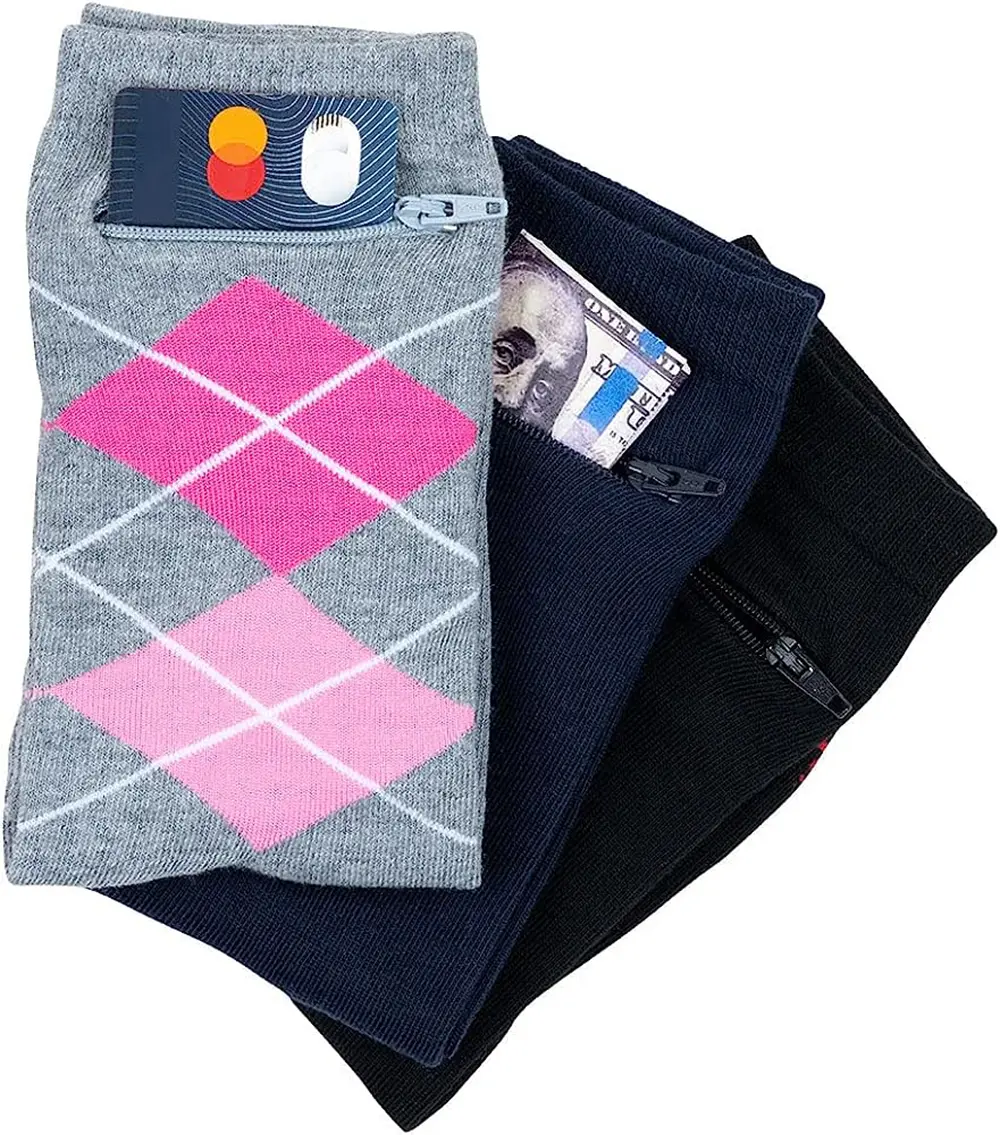 [buy on amazon]
Travel Belt Waist Fanny Pack
Wear over or under clothes. Elastic straps are adjustable for the perfect fit. 9" x 4" main pouch holds all phone sizes, iphone or Android. Fits waist sizes 28" to 45" and separately purchased belt extender fits up to 60". Running belt for women and running belt for men has a locking zipper for security.
LUEXBOX 2 Pack Men's Dual Pouch Underwear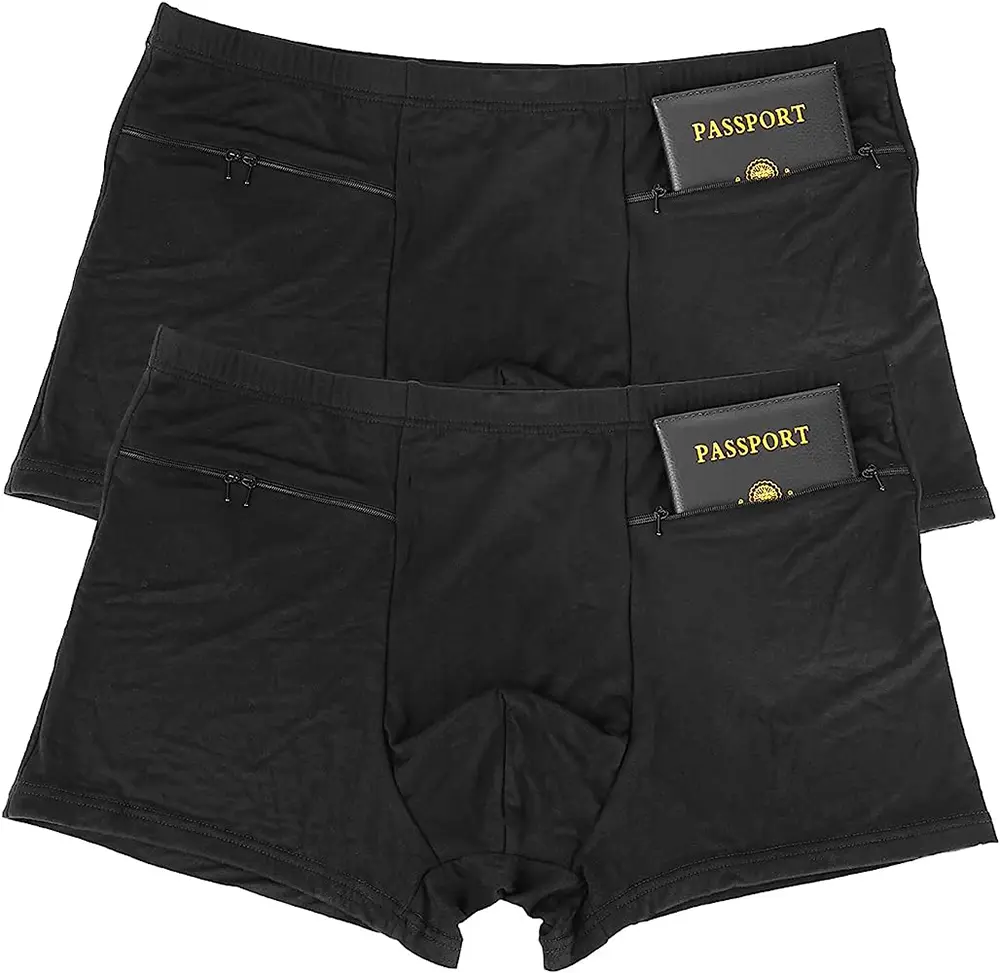 [buy on amazon]
Women's High Waist Front Zipper Pocket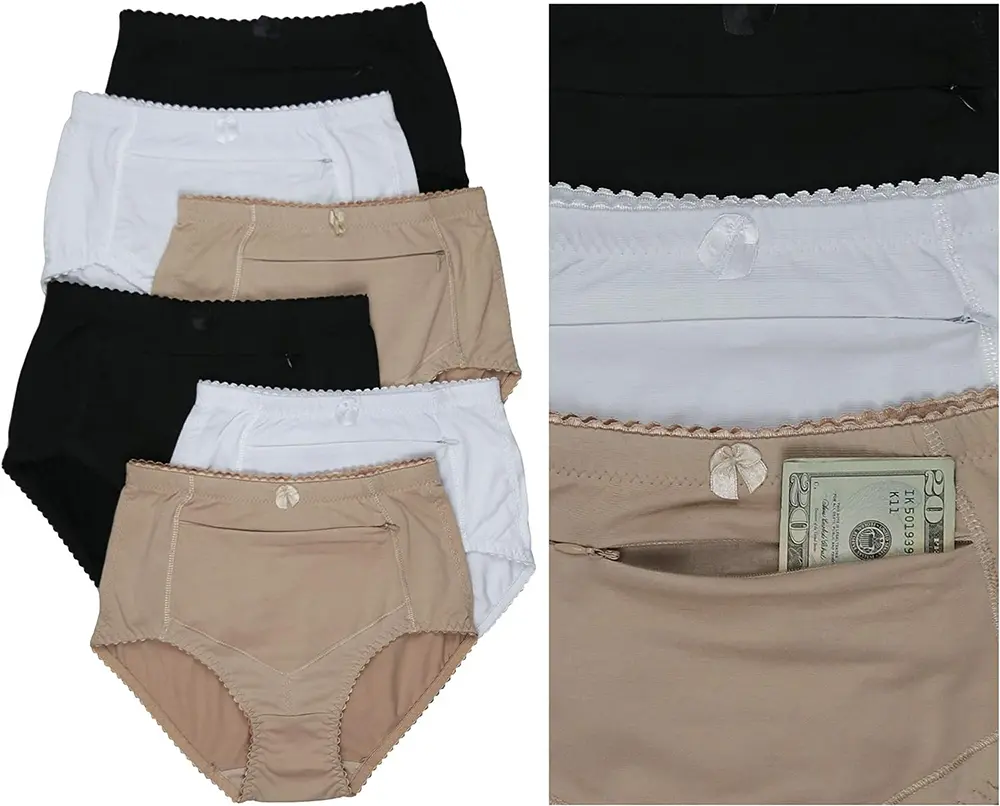 [buy on amazon]