Personalized product isn't something new, and especially in jewelry or gift industry. But those kinds of personalized are most text based, such engrave a name and sentence. But the personalized design we are talking about today is a bit different. It is really quite personal since all those designs require you upload your personal photo and that photo will be used as a part of the product.
When I prepared this collection, I am quite surprised. For me, some designs are playful and useful but for the others, I simply can't imagine/understand why some people will put their photo there. Below products are listed according to my personal preference, take a look and let me know your thoughts.
This post may contain affiliate links. If you make a purchase, Design Swan may earn an affiliate commission. Please read our disclosure for more info.
Facepots [buy here]
The idea is that anyone can make an individual interior decoration with "facepot" and friends' or relatives' images. The Image is printed and stuck to the pot. After that the transparent protective pot is put over the main pot. It will save the image during a watering process. Moreover, transparent protective pot accurately fits the image to the pot's shape and makes it vivid and complete. The idea is to buy more lush plants. The choice is yours, but it is better when the plant hides the top of the pot. In such case, we create a true "haircut" for a person on the image.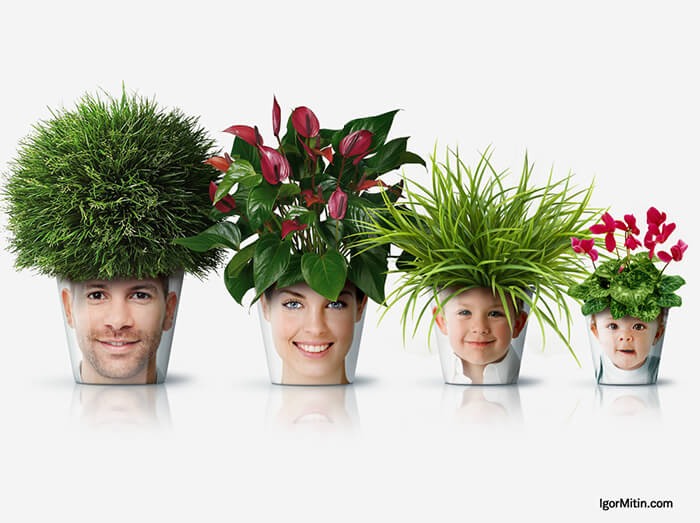 Head Case [buy here]
Prevent 'Baggage Reclaim' drama and make sure your bag stands out from the crowd by slipping it snuggly inside a Head Case. After all, nothing says "that's my luggage!" quite like a giant version of your own face, smiling back at you as it shudders round the conveyor belt.
Head Cases are made from durable polyester spandex so they stretch to comfortably fit over your bag. Simply upload a high-quality photo of your face (or a pal's) and we'll print them this striking personalized case cover.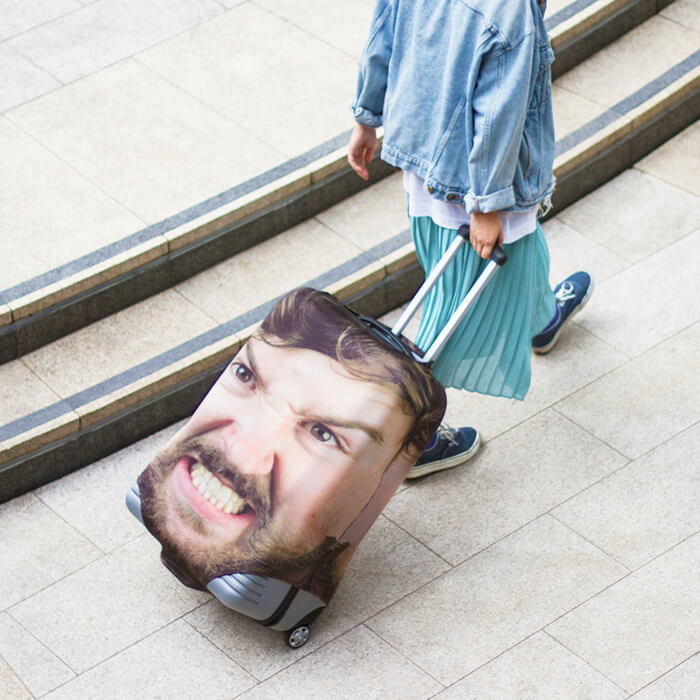 Two Faced Mushions – Personalized Cushion [buy here]
What will you get on yours? Happy face and sad face? You and your partner? Your friend and their dog? Mum and dad? Your two best mates? Phillip Schofield and Holly Willoughby? The possibilities are endless! You can now get a cushion of anyone's face with a different image on each side, or even the same image, if you wanted.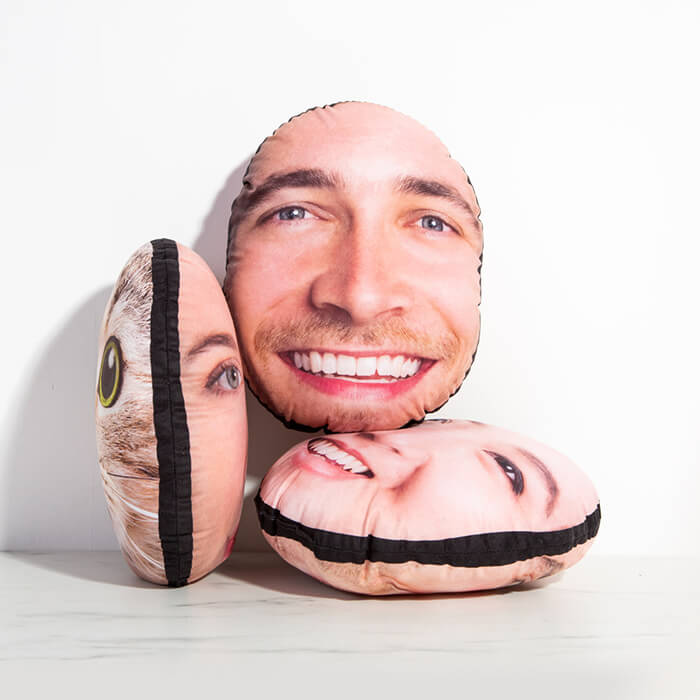 Sleepy Head – Personalized Pillow Case [buy here]
This is a bit creepy. If you ever wanted to rest your head, cuddle up to, and dribble on lots of little versions of someone's head? Now you can! Fall asleep on your mate's head, or wake up face to face with a celebrity. Give your long-distance partner something to cuddle up to, or freak out the next lucky residents of your guest bedroom. The possibilities are truly endless!
Sock Yourself – Personalized Socks [buy here]
Things get creepier and creepier. With this personalised socks, you can now have face on feet. Sock Yourself lets you put ANY face you want on some socks. Your own. Your sister's. Your dog's. Your granddad's. You name it – if you've got a face, we'll print it. The only caveat is that you can only have one face per pair of socks. Sorry.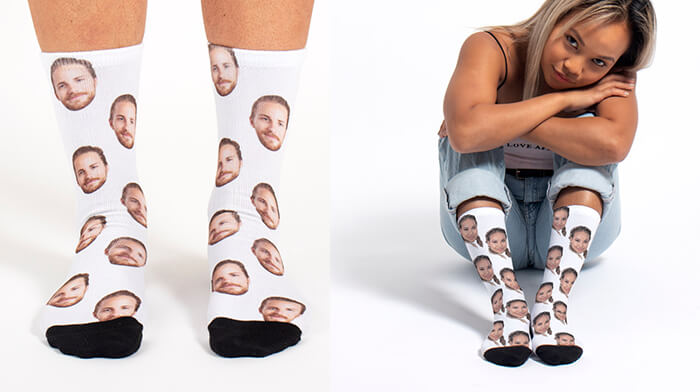 Personalized Underpants [buy here]
These personalized boxer briefs underwear will show off your loved one everywhere you go. What's more, it's perfect for running swimming sports fitness.