Your friend's birthday is around the corner, and you want to celebrate it with a special nod to their favorite hobby. Not only do you want to buy something that reminds them of the countless hours of fun with their favorite titles, but you also want to add a special twist to make it unique. Well, in that case, you'll be glad to know that there are plenty of affordable, customized options that will make for the perfect gift for your gamer friend. Whether they enjoy sitting in front of the screen to play a few matches or strategize with tabletop games, here are a few gift ideas that your gamer friend will surely love.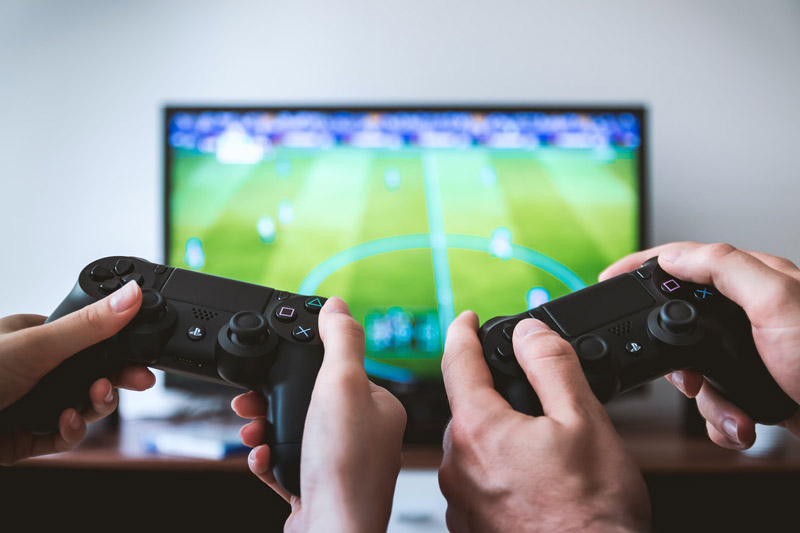 Controller Silicone Skin Case
Setting aside the eternal dispute of which type of input is best for gaming, a controller is essential in any gamer's arsenal, especially if they enjoy playing their console titles. Allow your gamer friend to add an extra touch to their main gateway to their fantasy worlds with a silicone skin case to protect them from falls and scratches. The options available are almost endless, from timeless one-color protectors to customizable patterns to suit your friend's style. You can also complement the skin case with thumb grips, which can include their favorite title's symbol as a nod to how well you know their taste. These controller accessories are easy to wash, and you can find high-quality models at affordable prices if you search for them.
Mouse Pad
One thing that all gamers use in every session is their mouse. If your friend hasn't upgraded their battle station in a while, the experts from yourplaymat.com would suggest to keep an eye out for custom mouse accessories that you can personalize with any image or illustration of their favorite character or game A customized mouse pad adds an extra layer of comfort and functionality while using the keyboard and mouse. The extra friction allows for better accuracy if your friend likes playing first-person shooters, and their wrists will have a comfortable surface to rest on, which will help reduce any symptoms of RSI (repetitive strain injury). You can always print a funny picture on the mouse pad if you're the clown in your friend's group!
Card Sleeves
Maybe your friend is more into the competitive world of trading card games, also known as TCG. For them, it may be essential to keep their precious cards as intact as possible, especially if they're lucky enough to find rare or legendary cards. Ordering customizable card sleeves with unique designs and manufactured with high-quality materials to give them as a present will certainly win you a special place in their hearts. If you go ahead with this option, it's wise to know beforehand the cards' measurements before placing an order since not all games share the same card sizes. A customized play mat with a matching design can also complement this gift of choice.
Keyboard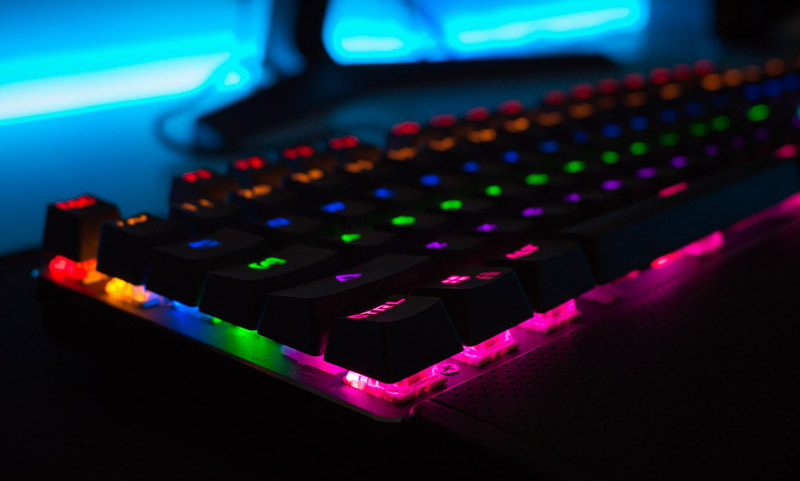 The options for computer accessories are almost endless, so if you have some extra cash in your budget, why not consider buying a customized keyboard? Nowadays, mechanical keyboards have become another way to show off your personality with their design. Manufacturers offer an infinite amount of customization thanks to their switches, colors, buttons, and lights. The right keyboard can make a difference between a streak of victories from rage quitting the lobby after losing several matches due to delayed inputs. If they're into PC building, this accessory gives them another reason to rethink their battle station setup and maybe look into purchasing a matching mouse.
Coffee Mug
A coffee mug can seem like a lazy gift option for many, but there's no need for it to be dull. The truth is that it offers an infinite amount of possibilities for funny or cool designs. Plenty of artists and designers open their commissions to the public and will deliver a beautiful, one-of-a-kind product that your friend will cherish every time they prepare their morning coffee or tea. If you're unsure about the quality of your present, you can always accompany it with homemade or bought baked goods to win your friend's heart through their stomach.
There are many options to choose from if you're looking to surprise your gamer friend with a thoughtful gift, whether you're on a budget or you've decided to go all out and pamper them for their birthday. It's always a good idea to order the gift you've chosen well in advance since customized items take some time to be manufactured and delivered according to your specific needs. Write down your friend's birthdays in your phone's calendar so you don't have to shop for last-minute gifts at the supermarket. Celebrate your friendship and what makes your bond so unique with the perfect accessory to enhance their gaming experience!