Whether you are a graphic designer, web developer or a person who designs website templates and layouts- you just can't live without stock photos. High quality royalty free photos are necessary, if you want to impress your clients and give your projects a professional appeal.
Now there are two options to find stock images – either use Google Image search, Flickr and other free image search engines or choose a dedicated stocky photography site. I would always prefer using the latter because image search engines do not have much variety and a large collection of free photos, so it is impossible to find the perfect photo you are looking for.
If you are searching for free stock photos and royalty free images, I suggest you take a look at Depositphotos.com. This is one of the best sites which has a huge collection of royalty free images, vector art, illustrations and they sell images across dozens of categories under a royalty-free license. The best thing regarding Depositphotos is that you can quickly find that perfect photo by making use of the search box and the neat hierarchical categories on the left side.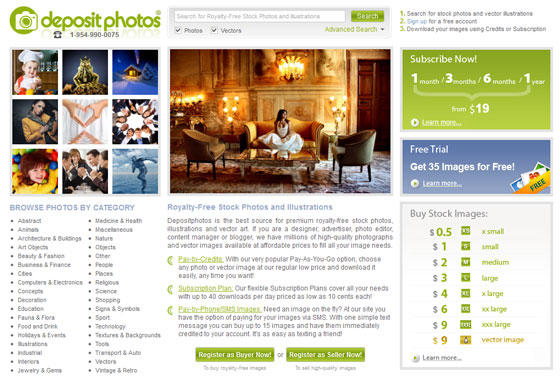 Getting started with Depositphotos is easy, sign up for a free account or connect your Facebook account to become a member. Next, use the search box on the find stock photos and vectors by keywords, as shown below: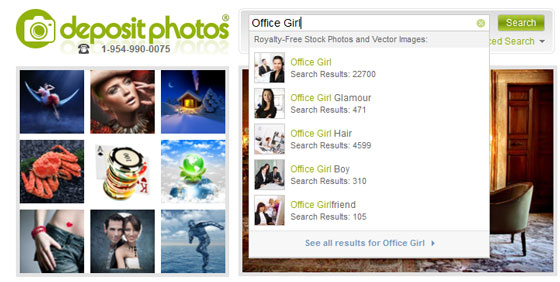 Based on the keywords and phrases you use, Depositphotos will show results that match with your search criteria. You can filter search results from a specific category, choose either the horizontal or the vertical layout, or enter a photographer's name to check whether a renowned photographer has clicked a similar image you are looking for.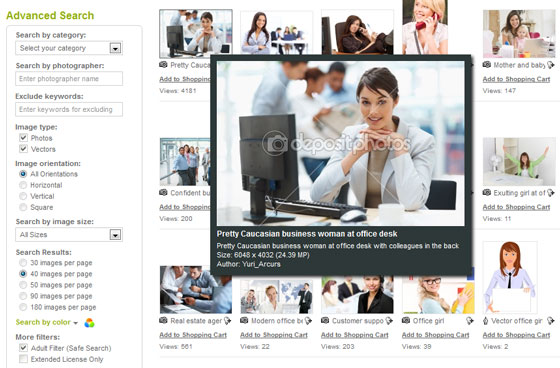 When you find a photo, which perfectly fits with your requirements, you can add the file to your shopping cart and pay by credits or SMS. For every U.S dollar, you will get one credit. The cost of images varies between 0.5 credits to 6 credits, while the cost of all vectors is fixed at 9 credits. Depositphotos has support for payments via credit card, PayPal, Webmonkey and MoneyBookers. More pricing details are available here
Despite being a useful resource for stock image, Depositphotos recently released new features for photographers, website owners, and bloggers. If your website covers topics such as stock photography, advertising, or design, it would be a good idea to use Depositphotos as a sponsor of your website. You can get refreshingly new images by organizing a contest on your website or help spread the word by writing reviews on your blog.
If you are a photographer and have an impressive portfolio of your work, Depositphotos can be an ideal destination for uploading your photos and earning along the way. Just send an email to manager@Depositphotos.com with a link to your portfolio and they will get back to you.
Depositphotos won't disappoint you, if you are looking for free photos without having to spend a dime. All you have to do is sign up with their free trial subscription, and you will be able to download high quality stock photos for your website, newsletters, journals, advertisements, and other online projects.