Nowadays living in harmony with nature becomes a popular trend. Nature is the source of inspiration in different branches of art. The designers often use some ideas from nature in their creations. In this post, we rounded up 12 Beautiful Nature Inspired Product Designs collected from internet. Thanks to those creative designers who bring nature to our life objects.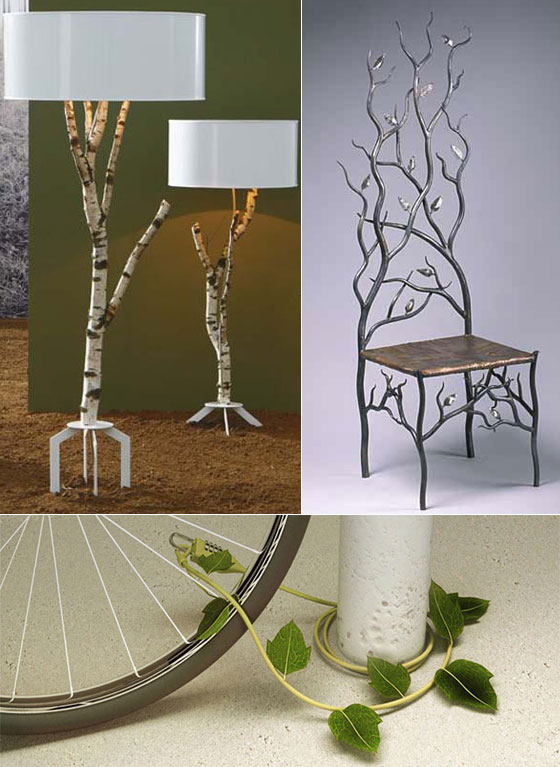 We are a participant in the Amazon Services LLC Associates Program, an affiliate advertising program designed to provide a means for us to earn fees by linking to Amazon.com and affiliated sites.

1. Tree Bed [source]
This bed is specially made for those who love nature, and want a little "piece" of nature in their homes. Very romantic and refreshing, just like a bed from fairy tales.
2. FLORA – pure silicone spoon and spatula [buy on amazon]
Flora kitchen utensils are solid pure food-safe silicone with a hidden stainless-steel skeleton. Their organic shapes are beautiful, feel great in your hand, and work like a charm. Really a step above the norm. All 3 Flora styles – mini spatula, Chocolate Brown mini spatula, and Buttermilk Yellow spoon.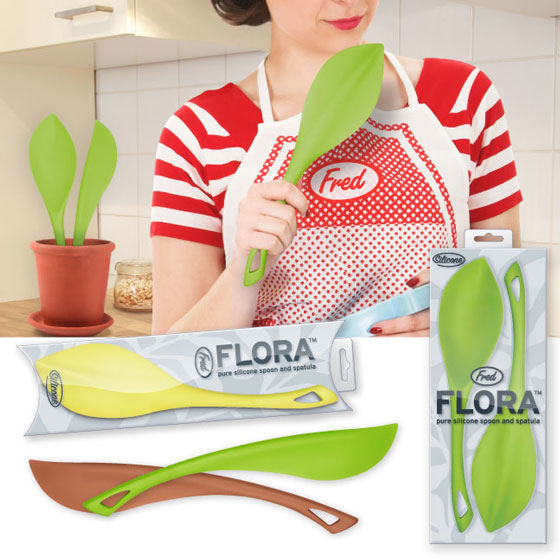 3. Volskar Lamp Collection by Blue Nature [source]
The three lamps have different heights – one is 122 cm in height, another measures 156 cm and the last has 187 cm in height. Made from natural birch, the support system of the lamp displays a constant reminder of natural elements in any space. A lacquered steel base holds the lamps in place while offering a continuation of the natural birch into the design lines that keep the lamps steady. A simple and chic white lacquered lampshade completes the design of the lamps in a sophisticated and contemporary manner.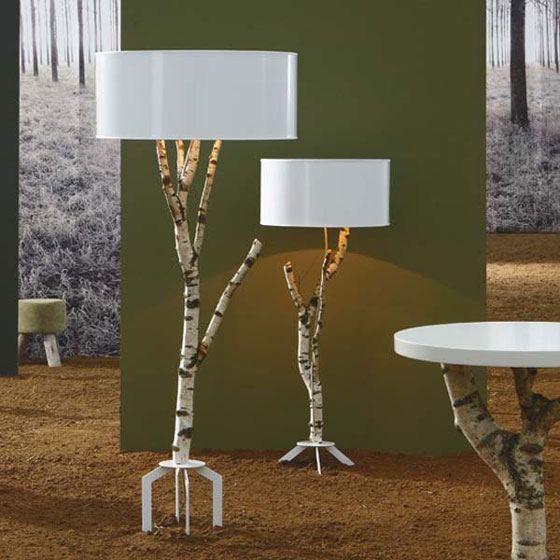 4. Log Bowls [source]
Log Bowls combine the incomparable beauty of trees in their natural state with a high-gloss vibrant finish. Each bowl is handmade using only locally reclaimed trees of all varieties (fallen or cut down due to infrastructure, re-landscaping, droughts, or stormy weather). The trees are hand selected, gathered, turned and finished by Loyal Loot Collective and local crafts people. Log Bowls come in a large variety of colors and are completed by hand with a water-based, furniture grade finish.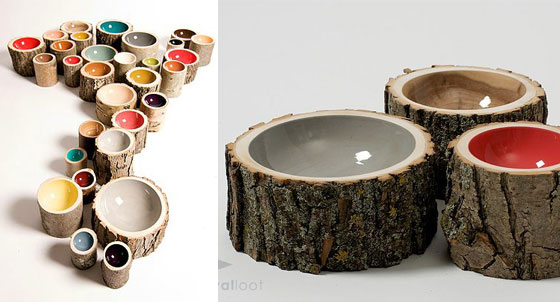 5. KNOT BLOCK [discontinued]
Every writer occasionally feels lost in the woods, unable to find the right words. But when inspiration strikes, go with the grain and write it down! Knot Block comes with 600 2-1/4″-square pine-inspired pages on which to scrawl your deep thoughts and passing fancies. Each pad is shrinkwrapped.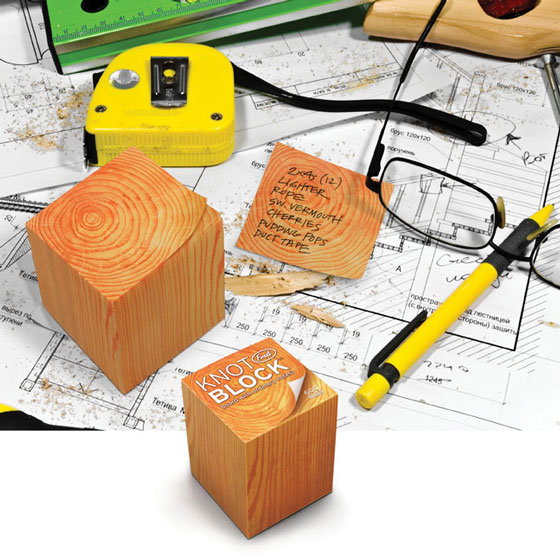 6. NATURE V2.01 Chair [source]
Inspired from world's debates on GMO products and eco-crisis on earth, 'Nature v2.01' explores today's struggling human relationship with nature and our desire for authenticity. The pieces, which feature ash bark formed over timber and resin, are based on the notion that if trees had square trunks, less wood would be wasted. These pieces look like they were grown in somebody's backyard rather than manufactured in a design studio, but the final result look quite interesting.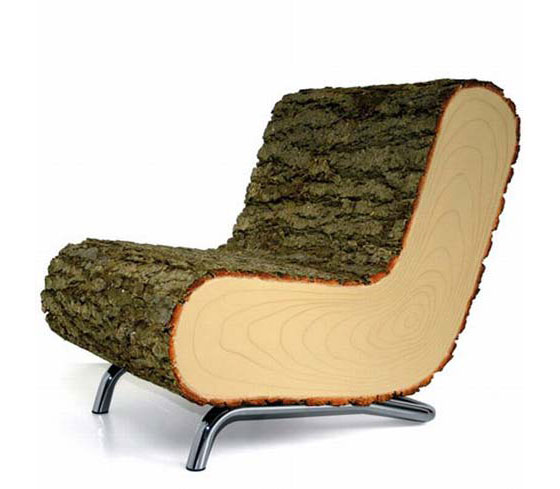 7. DESK DAISY – Magnetic Paper Clip Holder [buy on amazon]
The petals are colorful paper clips that cling to magnets in the center of each flower. The stems are bendable — simply twist them to create fun flower arrangements. Desk Daisy is an easy way to add a splash of springtime to your desk! 30 colorful petal-shaped clips are included in each box.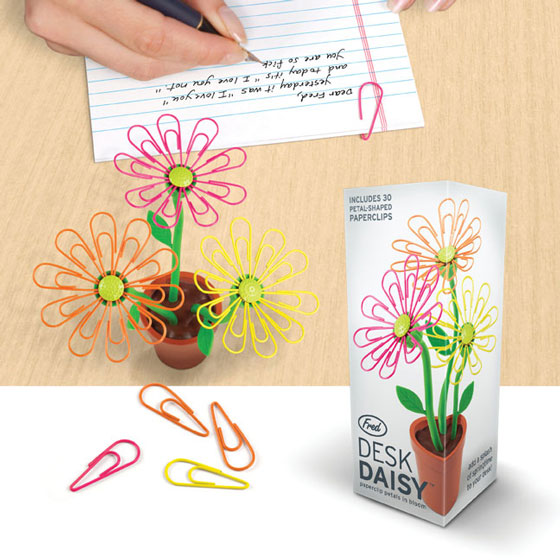 8. Fred Loose Leaf Doorstop [buy on amazon]
Loose Leaf looks like it wafted out of the sky and flitted to your entryway. But looks can deceive – it's actually a very reliable and practical doorstop, as functional as it is evocative!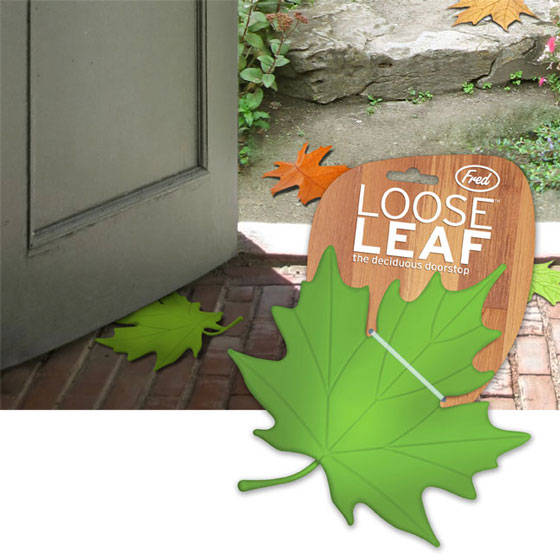 9. Tree Chair [source]
No mere seat–a magical landscape caught in the moment before fall turns to winter. Copper seat with stainless steel branches and leaves. Limited edition of 5. Signed and numbered on reverse. They are good to make an astonishing impression, but I don't think they are to comfortable.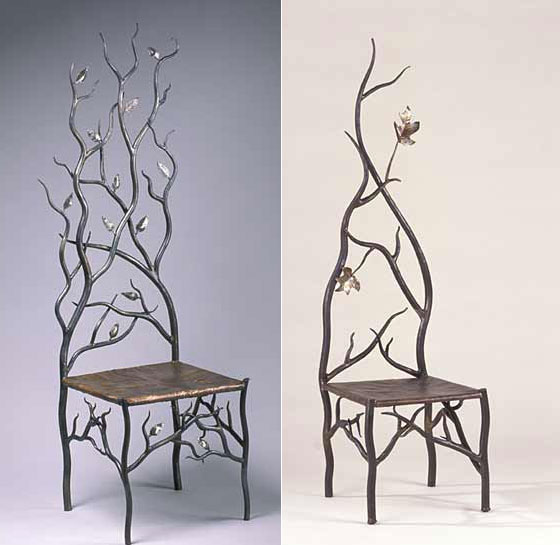 10. Fresh Nature-Inspired Lounge Chair [source]
The designers say they were inspired by banana leaves and a sweet, delicious Thai. Surprisingly, modern design that reminds some leaves curling or perhaps someone – lime green stripes. The colors are very good – bright green and white. The fabric is eco-friendly, there are stools in the same style. It 'a thrilling example of a new nature-inspired contemporary furniture, and will always remind you of summer. When you sit, you feel as if you were sitting in some jungle or even wood and the bright colors positively.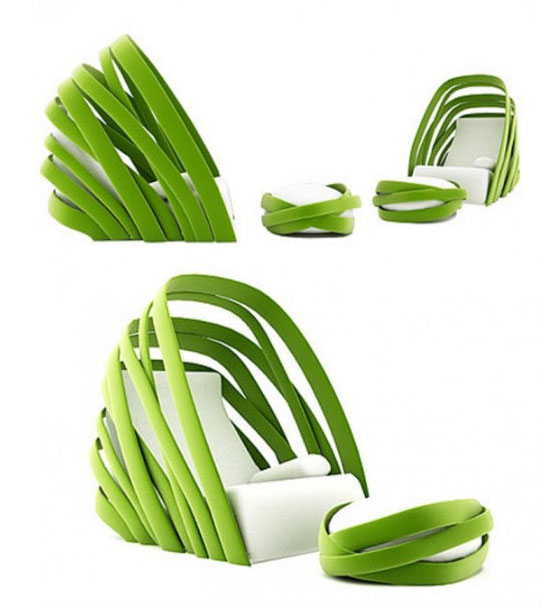 11. Ivy – Bicycle Cable Lock [source]
Why does our bicycle need to be connected to light poles by chains like a criminal in prison? Inspired by nature, the design of this cable wire lock is a mimicry of ivy. It is unified in our dailyscene and promotes protection of the environment. It is soft and feels natural. 'Ivy' is a plugto awaken the relationship between you and society. 4 dial number lock, steel wire + silicon gomcovered. 2 sizes: short (900mm), long (1500mm)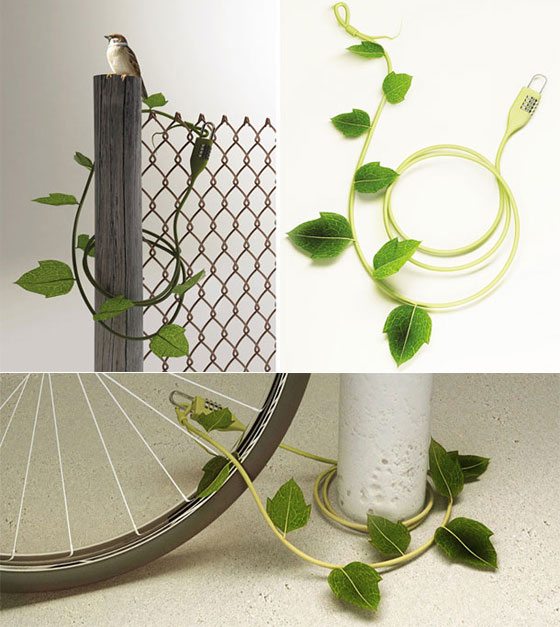 12. Tree Shaped book shelf [designswan]
Beautiful shelf by Marisko Studio, which not only help you to utilize space, but also work like a beautiful decoration.