Covering 100.000m2, Desert Breath is an impossibly immense land art installation located in the eastern Sahara desert bordering the Red Sea in Egypt. As a collaborative site specific project created by D.A.ST. arteam – installation artist Danae Stratou, industrial designer Alexandra Stratou, and architect Stella Constantinides, it was meant as an exploration of infinity against the backdrop of the largest African desert.
Photo by D.A.ST. Arteam courtesy the artists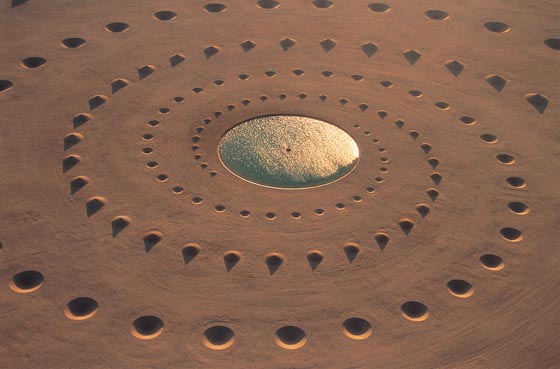 Its construction consists of the displacement of 8.000 m3 of sand formed so as to create precise positive and negative conical volumes. The conical volumes form two interlocking spirals that move out from a common center (a large central pool of water) with a phase difference of 180 degrees in the same direction of rotation.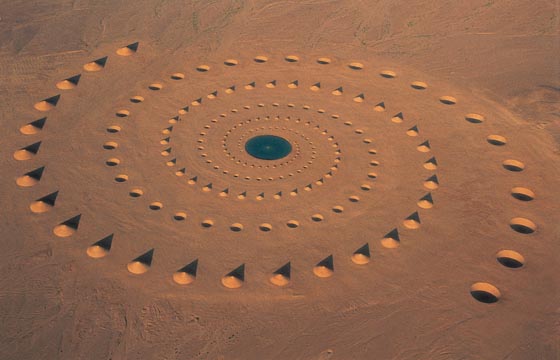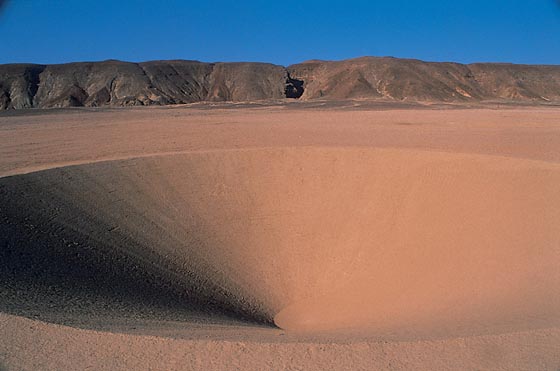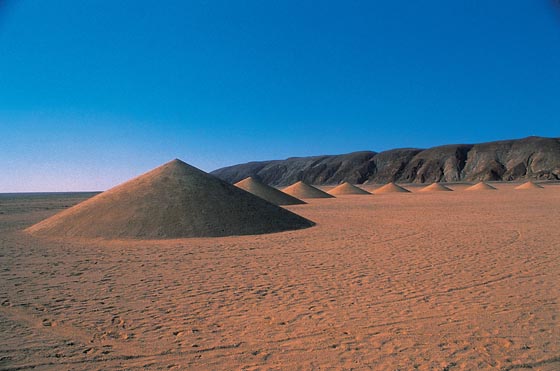 When asked why "D.A.ST. arteam" want to create this installation, they said "It comes from their common desire to work in the desert where one experiences infinity". The construction of Desert Breath began in June 1995 and was completed in March 1997. Although it's in a slow state of disintegration, Desert Breath still remains view-able. You can learn more about the project here .