In today's post, we will continue our design trends exploration and present you with 10 creative Product and Concept Designs, you might find they are creative and useful; or crazy and unacceptable. They might not be really new designs, but for me, it is first time to see them and find they are kindly of interesting. Now, let's check the post and let us know your thoughts, which one you think are the coolest?
We are a participant in the Amazon Services LLC Associates Program, an affiliate advertising program designed to provide a means for us to earn fees by linking to Amazon.com and affiliated sites.
1. Personality Socks [link]
These socks are made especially for your four-legged best friend. No, not your dog — your chair! If your chair seems to lack pizazz or personality, this set of four socks can change it into a snob, lady, small town boy or good girl…depending on which ones you buy! The idea behind the design was how people judge others based on something as silly as socks. But we also see some function: They probably make it easier to move the chairs about your floor as well.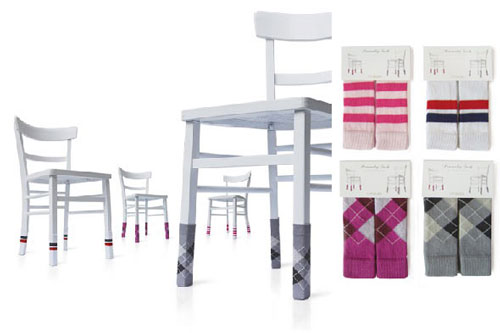 2. White Collar Grime – Disposable Collar Protector [buy on Amazon]
Put simply, White Collar Grime saves shirts, and you, the embarrassment caused by dirty, sweaty shirt collars. Easy to use, just cut off the desired length of this 100% super-soft adhesive backed cotton tape, stick it to the inside of your collar, and go about your dirty work. At the end of the day, peel off the tape, dispose, and your white, blue, pink or any color collar won't look criminal. It's perfect for those long days of meetings, followed by client dinners with no time for a change of clothes. As an added bonus, use it to cover up the itchy backside of that embroidered alligator or the scratchy designer label that you just cannot bring yourself to cut off.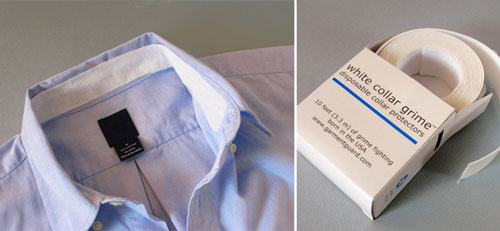 3. Happiness in Bed
[
link
]
Clever bedding design for book lover, which help to keep your arms warm while reading thing.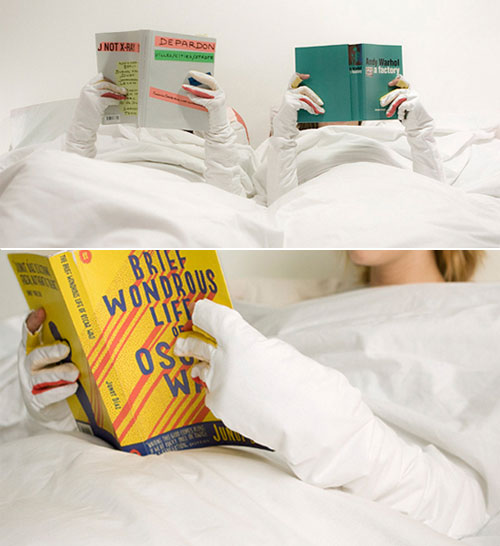 4. Self-weighing suitcase
[
link
]
It's happened to most of us at one time or another – you pack a suitcase before going on a trip, only to find that it's over the airline's weight restriction. Surely there has to be a better way than lifting that heavy suitcase back and forth to your bathroom scales, right?
This self-weighing suitcase has an LCD display just underneath the handle that will tell you exactly how much the contents weigh. It has options to show the weight in kilograms, pounds, and even ounces according to your preference. All you have to do when you want to weight your load is press the button and pick up the suitcase by the handle then read the number that outputs on the LCD screen.
5. Baby Stamp
[
link
]
They are original stamps that engraved baby's tiny handpring or footprint in real size. Not only using a simple stamp that can be stamped on papers and letters, but also they can be used for lifelong memorial such as birthday present, baby gift and more.
Really cute design!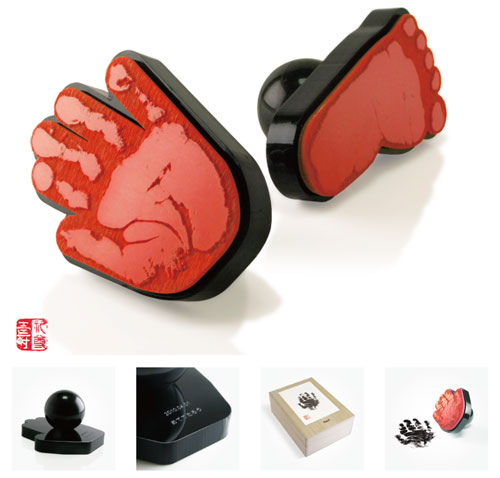 6. Onion Bully
This is a pretty weird design, but might be helpful if you hate cutting onion.
The power of the Onion Bully is tear science. When you put the Onion Bully™ in your mouth, it actually tells your body to turn off your tear ducts so you can't cry!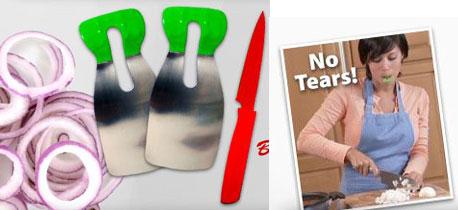 7. Punch The Lighting
[
link
]
Frustration levels run quite high when one is stressed. The biggest relief comes when you punch something hard and release all the tensions. Taking a similar stance is the punching light by designers Jun Bum Park and Kim Jin Sook. Based on the mantra Slow is Stress+Low, the bag lights up every time you knock in a blow. A really cool design that could bring about much relief amongst stressed out people.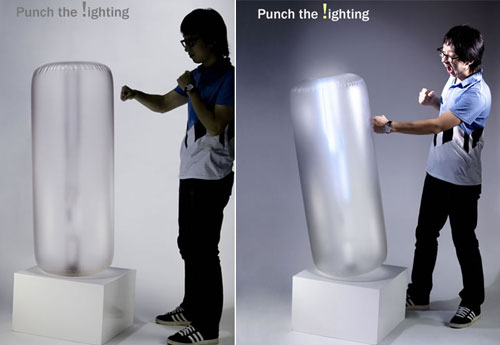 8. Pixelized Eyewears
6dpi eyewears, Realized in acetate, presented futuristic eyewears have a pixelized shape and looks like to be designed by compture at the end of 80th. It reflects our age of "informational esthetic"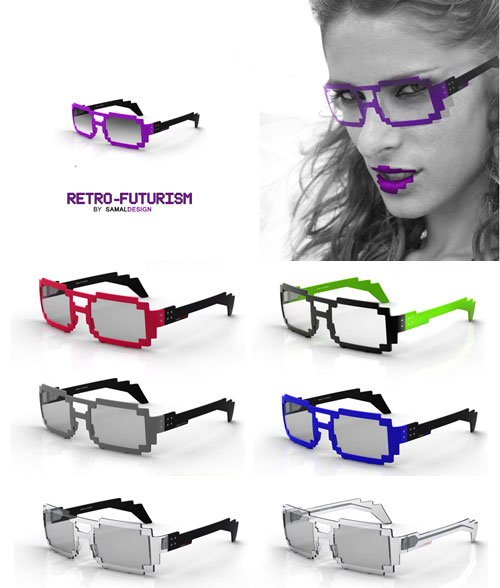 9. Broom Groomer
The Broom Groomer is a sweeping improvement in dustpans. The main body of the Broom Groomer is made out of hard, durable plastic, with rubber accents on the handle grip, wall-hanging hole, bristle cleaning teeth, and front edge guard.
Here is what makes this dustpan so awesome:
– A row of rubber teeth protruding from the back end of the dust pan to clean the broom's bristles when you're done sweeping. No more dust bunnies!
– A foot rest built right into the dustpan handle, so that your foot can steady the dustpan for hands-free sweeping.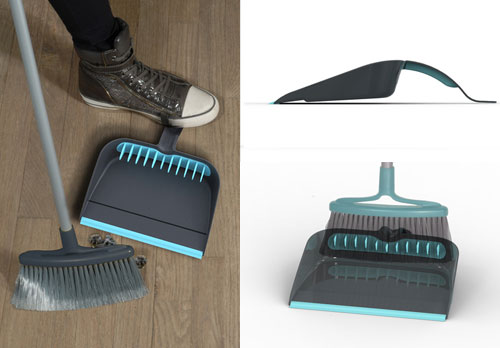 10. Brush Can
[
link
]
Similar Brush Clean idea as above one but also very useful
Brush Can by designer Hye-Min Jung. Brush bristles can magically clean themselves if you pull them thru combed teeth. It is also a great way to hold the brush in place.Original!