The Dovercourt House draws upon, and re-interprets, many elements of traditional Japanese architecture, and marries those elements with a love for colour and texture.
Instead of the popular open concept which breaks the barrier between foyer and living, reminiscent of a traditional Japanese genkan is used to separate these two areas. And it functions perfectly! Shoes can be stored discreetly under the floating millwork. Part height mill-work floats in the space to define an entry-way, provide storage, and frame views into the rooms beyond. The millwork, along with a changes in flooring material, and in elevation, mark the foyer as distinct from the rest of the house.
An old wood box sits upon a metal plinth, framed between delicate wood and metal screens. It is a precious family heirloom from Mark's ancestors' time in the internment camps of B.C. through the second world war. From size-wise, the living room is relative compact. Hence, instead of normal sofa and chair, a uniquely curved upholstered seat that lines three walls is set up for conversations, music listening, lounging, reading, napping, etc.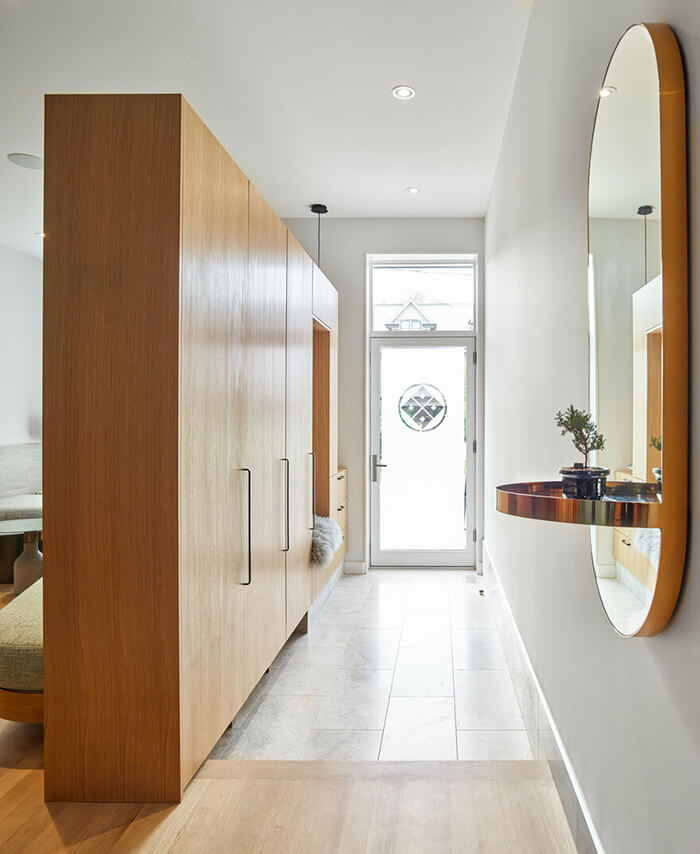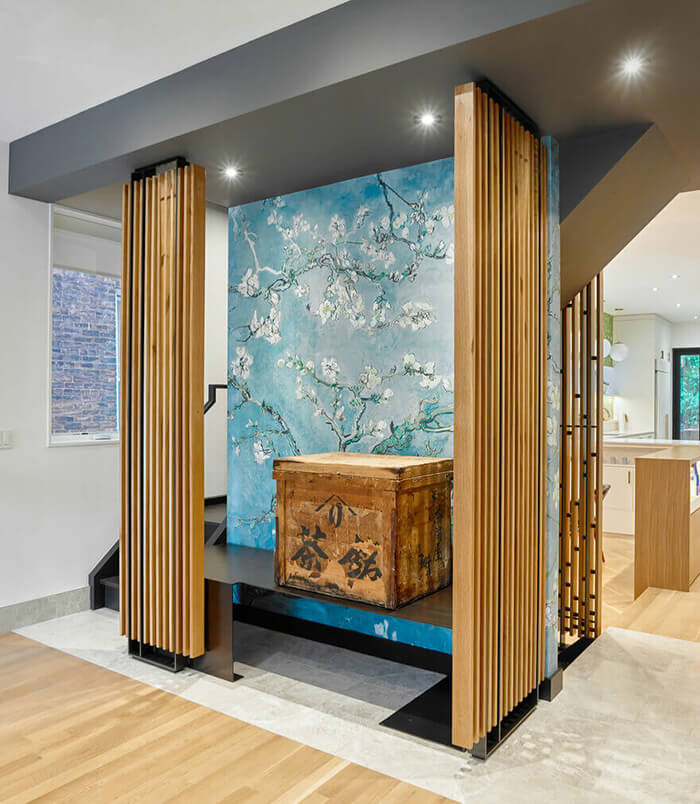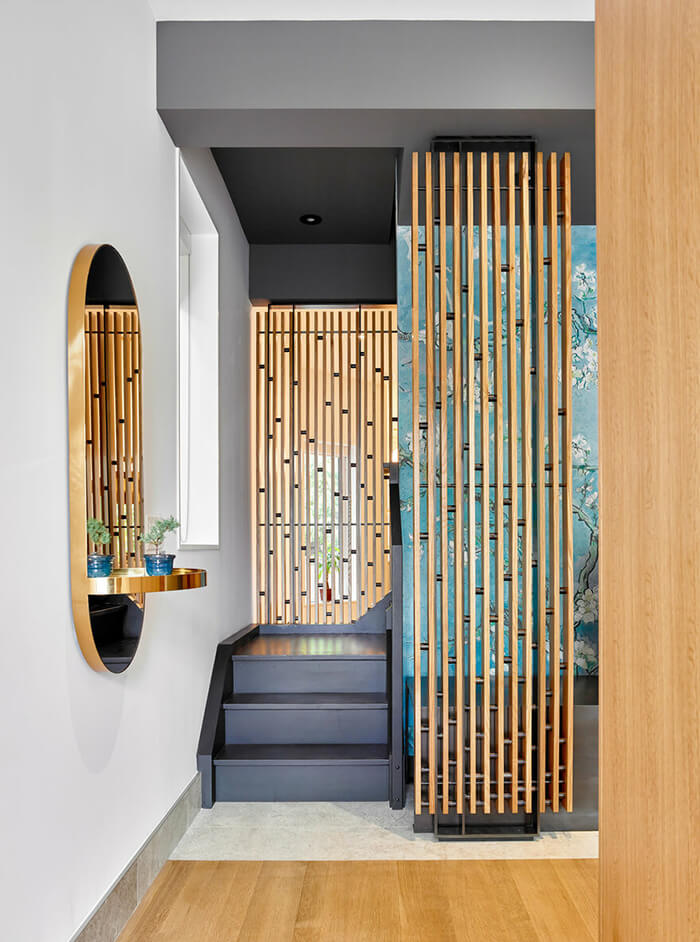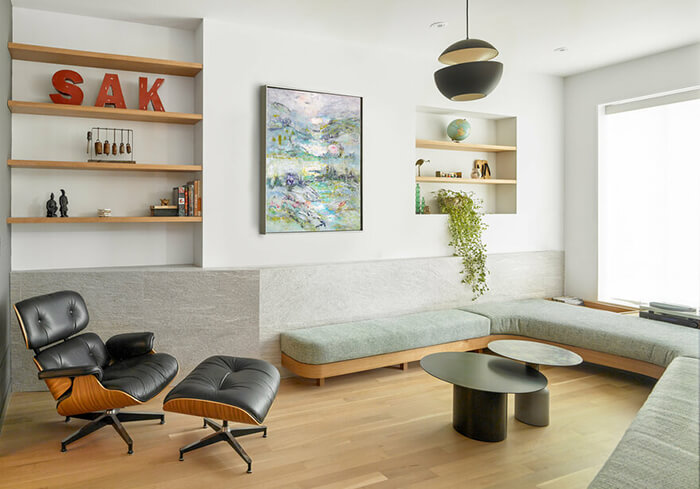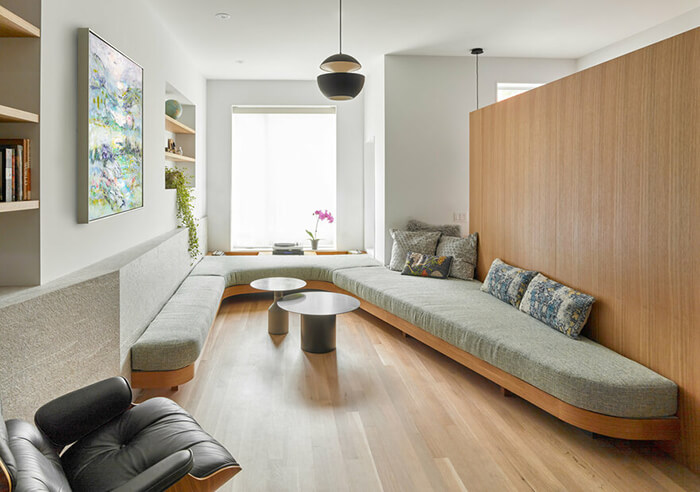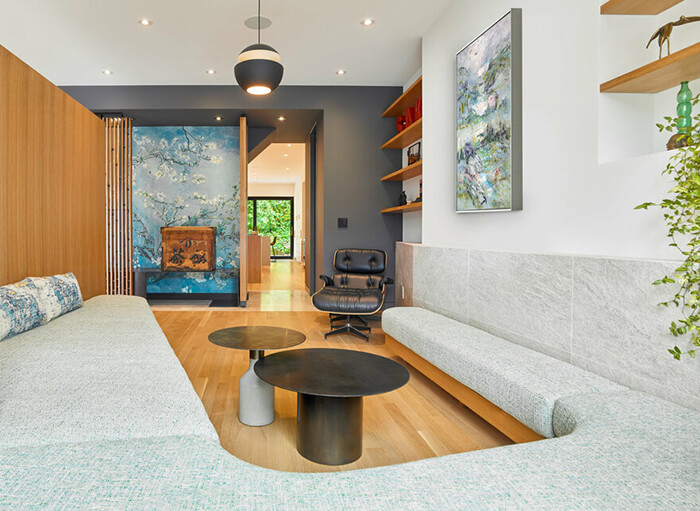 The dining room is sunken one step to create a sense of comforting enclosure, bounded by a modern interpretation of a traditional shoji screen. A change in wood flooring pattern marks the room as distinct, the herringbone texture reminiscent of customary woven tatami mats. A custom bar unit straddles the change in elevation to display liquor and bar-ware and provide storage for table settings & dinnerware.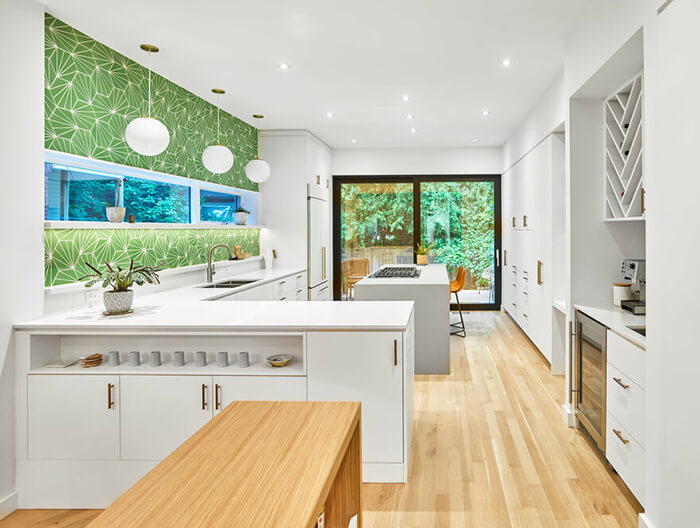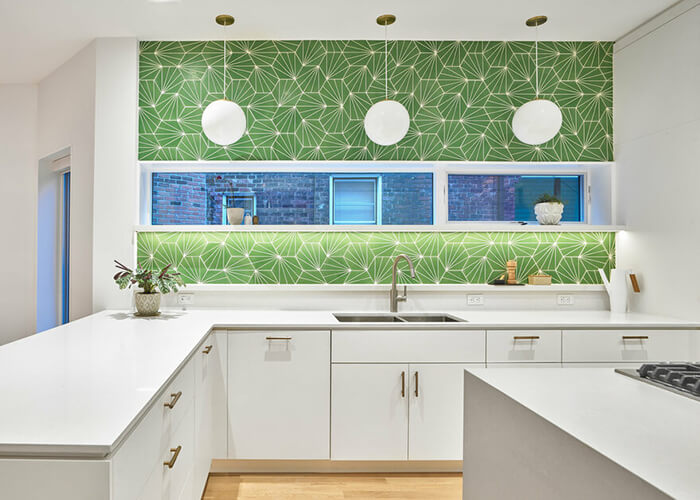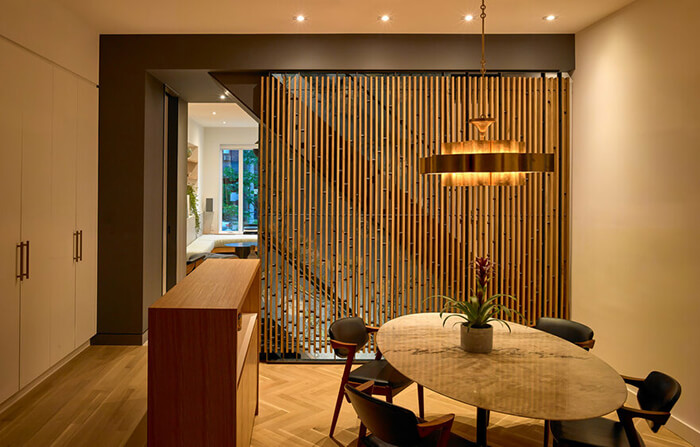 The design and material of the second floor is decidedly more casual, more eclectic and incorporates color & texture referencing vintage, mid-century design. Overall, it is a pretty nice house. There are many interesting designing ideas. Personally, I love the genkan idea, especially the floating mill-work for storing shoes underneath. The kitchen by itself looks nice, but I found it doesn't really aligned with the whole house's design. What do you think of?