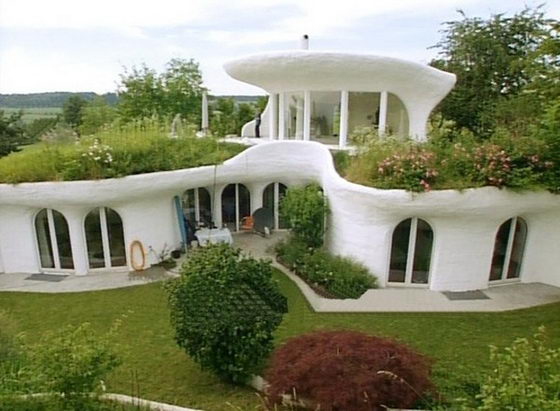 Earth House Estate Lättenstrasse is a residential area composed of nine unconventional homes and located in Dietikon, Switzerland. It is a project designed by Peter Vetsch and are based on the interpretation of an environmentally conscious, ecological and progressive architecture. The earth-house concept uses the ground as an insulating blanket that efficiently protects it from rain, low temperatures, wind and natural abrasion. An earth house does not have to be built under the ground, it can be placed onto naturally grown terrain.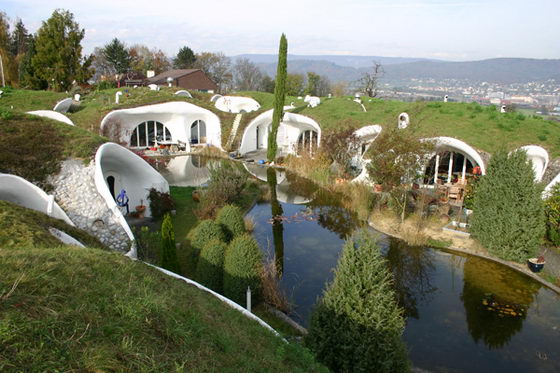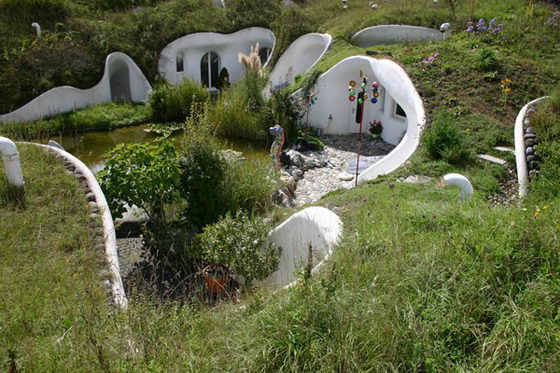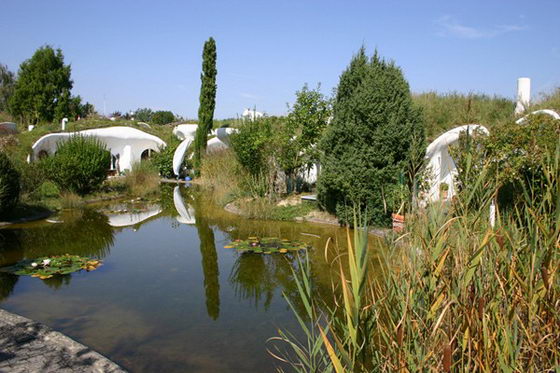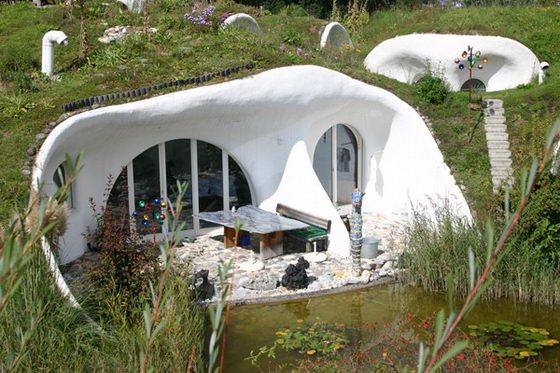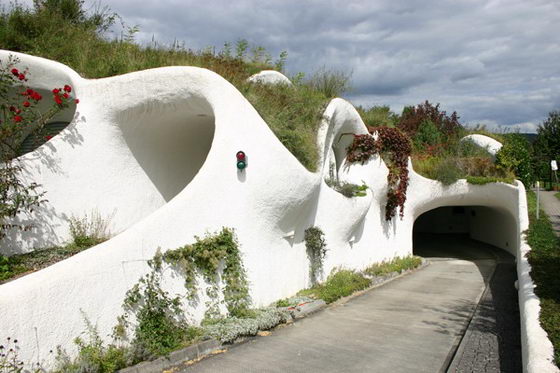 These earth-covered houses are grouped centered around a small artificial lake with the entrance well hidden and integrated at the side of the settlement. That not just serves the completion of the form, but also guarantees the secondary access of the particular houses through the subterranean parking lot. In the middle, you find the bathrooms and the connecting stairs to the basement. All the bathrooms get natural light through rooftop windows. The isolation consists of recycled glass, an absolute environment friendly product. The water protection is added directly on the sprayed concrete. On top of the isolation is a protective layer with natural earth, which can be used to grow grass or plants on the rooftop. [source]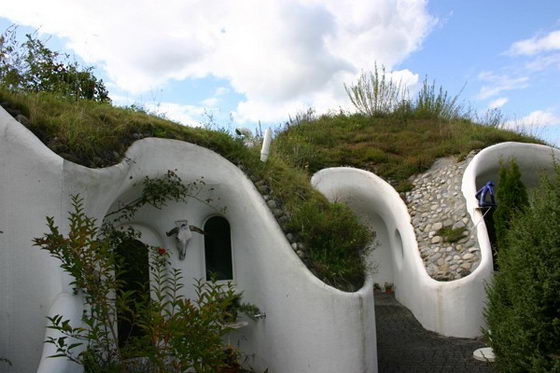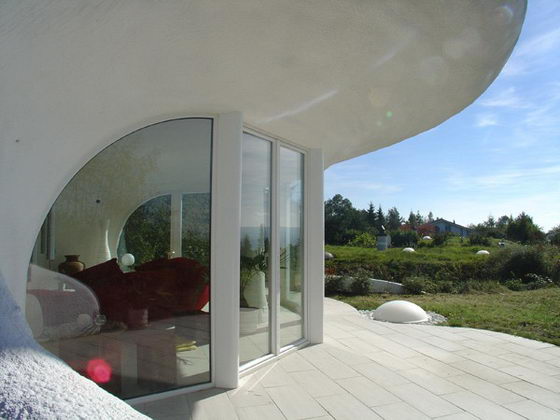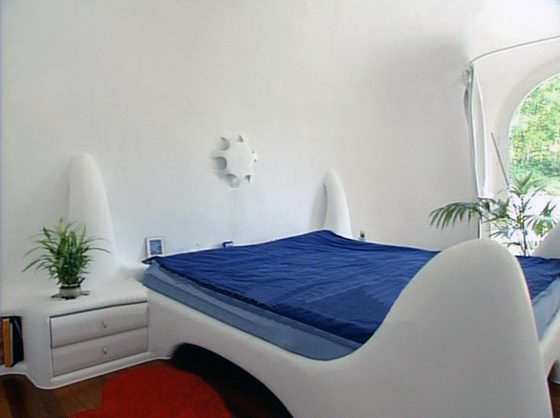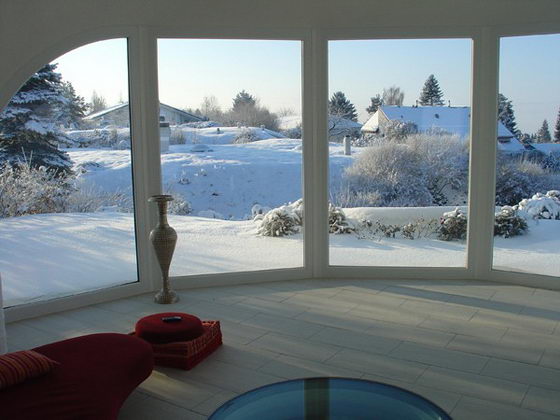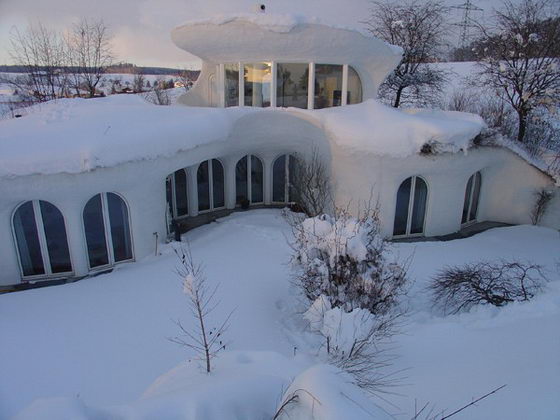 So, how you like these houses? Do you find it more appealing than that of modern buildings?