Eco-friendly E'terra Samara Tree-house Resort in Canada
Located about 4 hours northwest of Toronto, Canada, eco-friendly resort E'terra Samara will soon add a series of 12 environmentally-friendly tree-house villas that will provide visitors with extreme luxury in the form of a futuristic design. Developed by Farrow Partnership Architects, the concept is designed to minimize its footprint on this UNESCO World Biosphere Reserve and have people interact with wild nature and live in it without disturbing.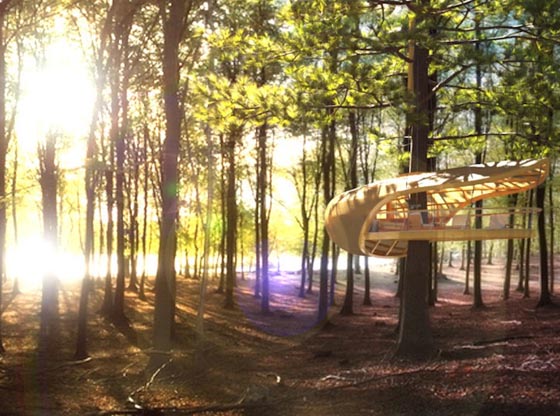 The structure is designed to be suspended from the tree's trunk, rather than following the common practice of nailing to the tree, thereby hugging the tree rather than piercing its flesh. For the treehouse itself, it will provide a nested bedroom area, a furnished living space, a composting toilet, and an eco-friendly shower, all sheltered from various weather conditions by a PTFE fiberglass-coated non-toxic fabric roof.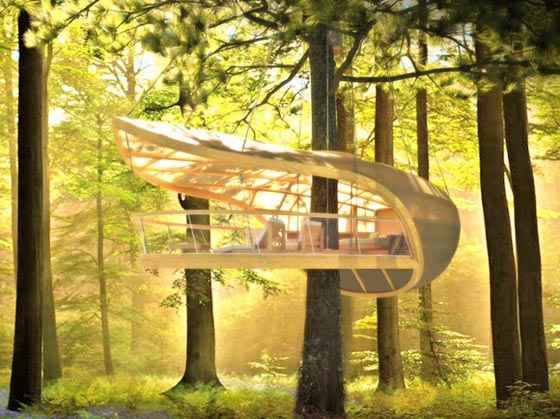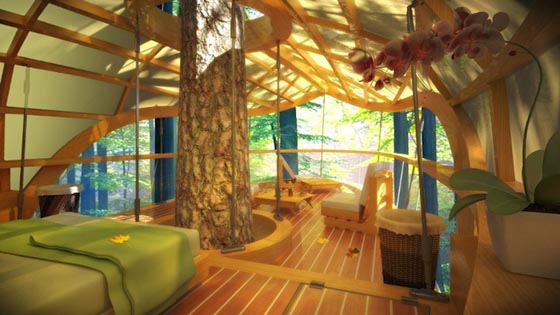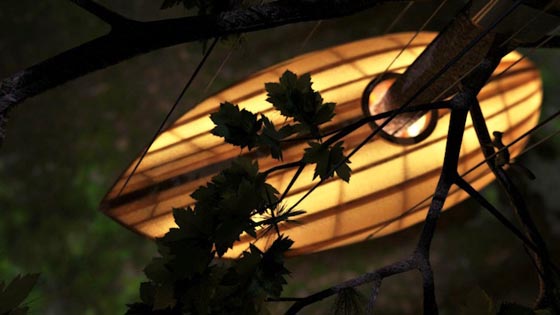 [source]