Visualizer: Ha Hoang
If you're seeking a touch of elegance and sophistication for your home, look no further than the refined allure of warm white decor. While white may appear simplistic, when applied with a detailed, tonal approach, it can exude luxury and captivate the senses. In this blog post, we invite you to explore an exquisite home design that beautifully showcases the breathtaking possibilities of a warm white palette. From creamy wall tones to subtle greige accents, these interiors emanate a sense of calm, while offering a fresh and inviting living space and bedrooms with a serene ambiance. Prepare to be enthralled by the unique and high-end style that permeates every corner of this captivating home.
Upon stepping into the warm white home interior, you'll notice lush green accents that invigorate the space. A modern green accent chair adds a delightful contrast to the white lounge area, creating an eye-catching focal point alongside a unique white modular sofa.
A circle chandelier gracefully suspends, casting a golden halo over the ethereal white setting. Curving white marble nesting coffee tables sit before the sofa, providing an elegant centerpiece. Positioned behind the couch, a translucent room divider adorned with a circular motif adds a touch of artistic flair. The green lounge chair serves as a vibrant punctuation mark between the open-plan lounge and the kitchen diner.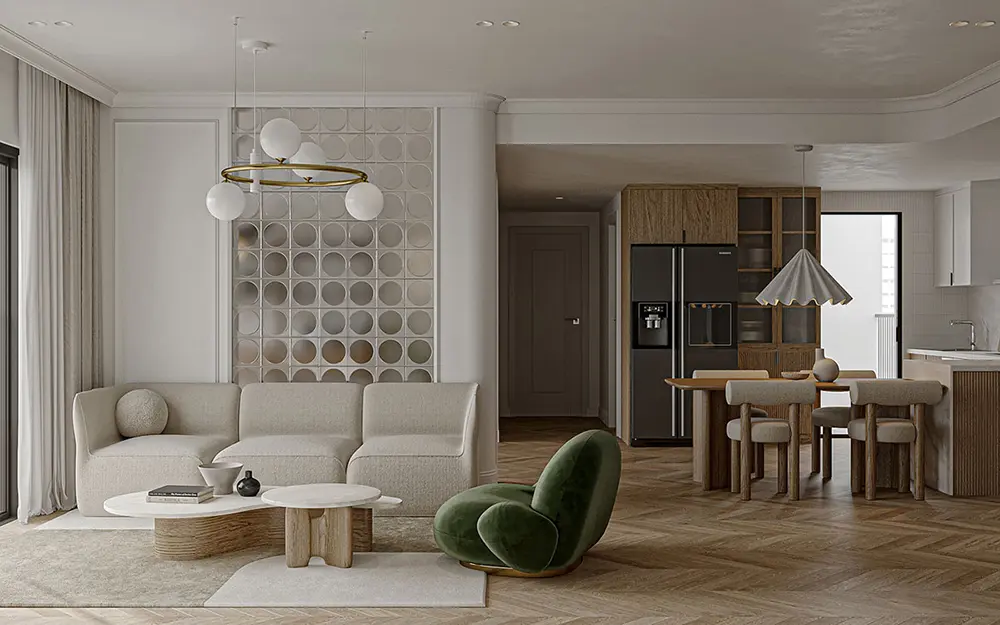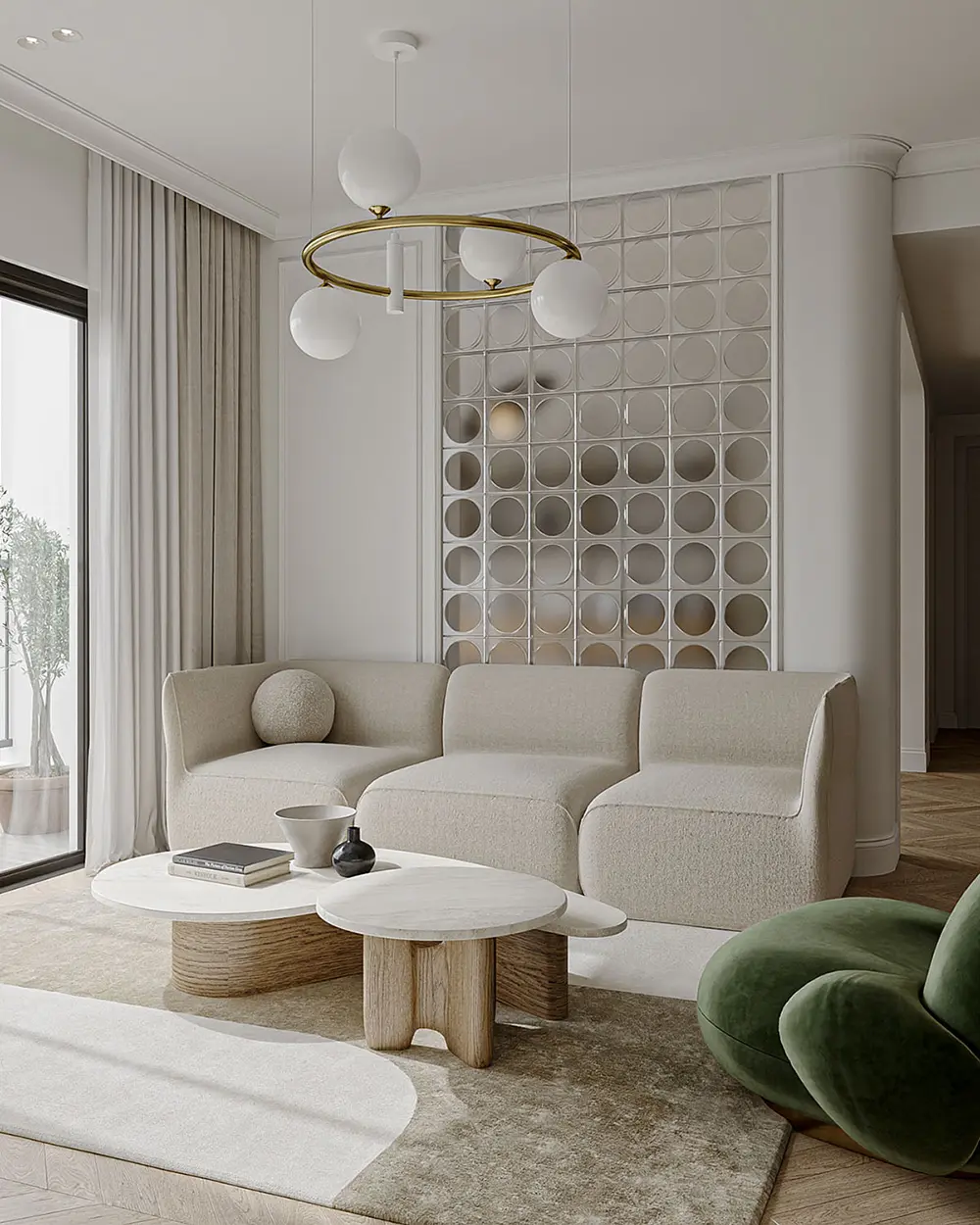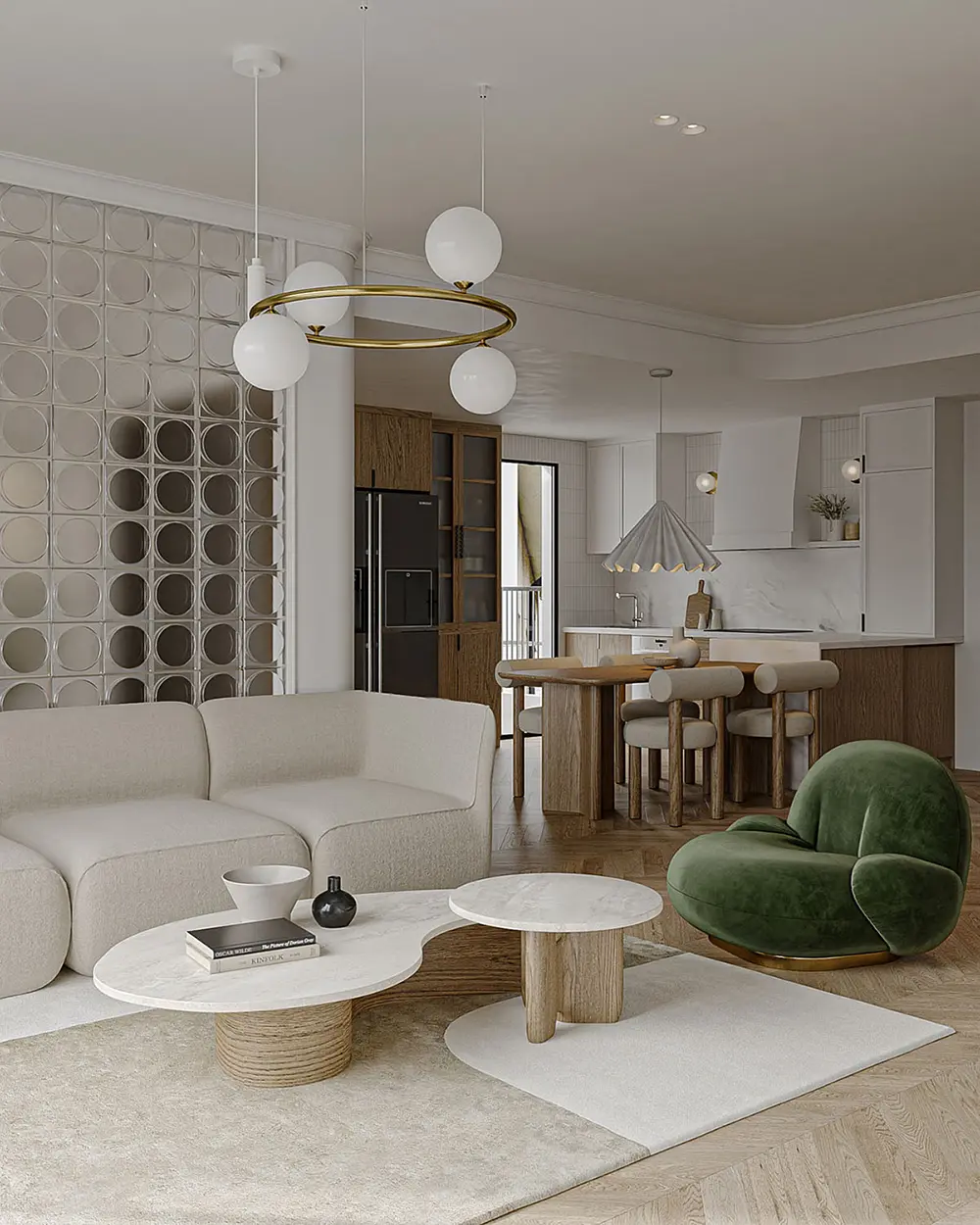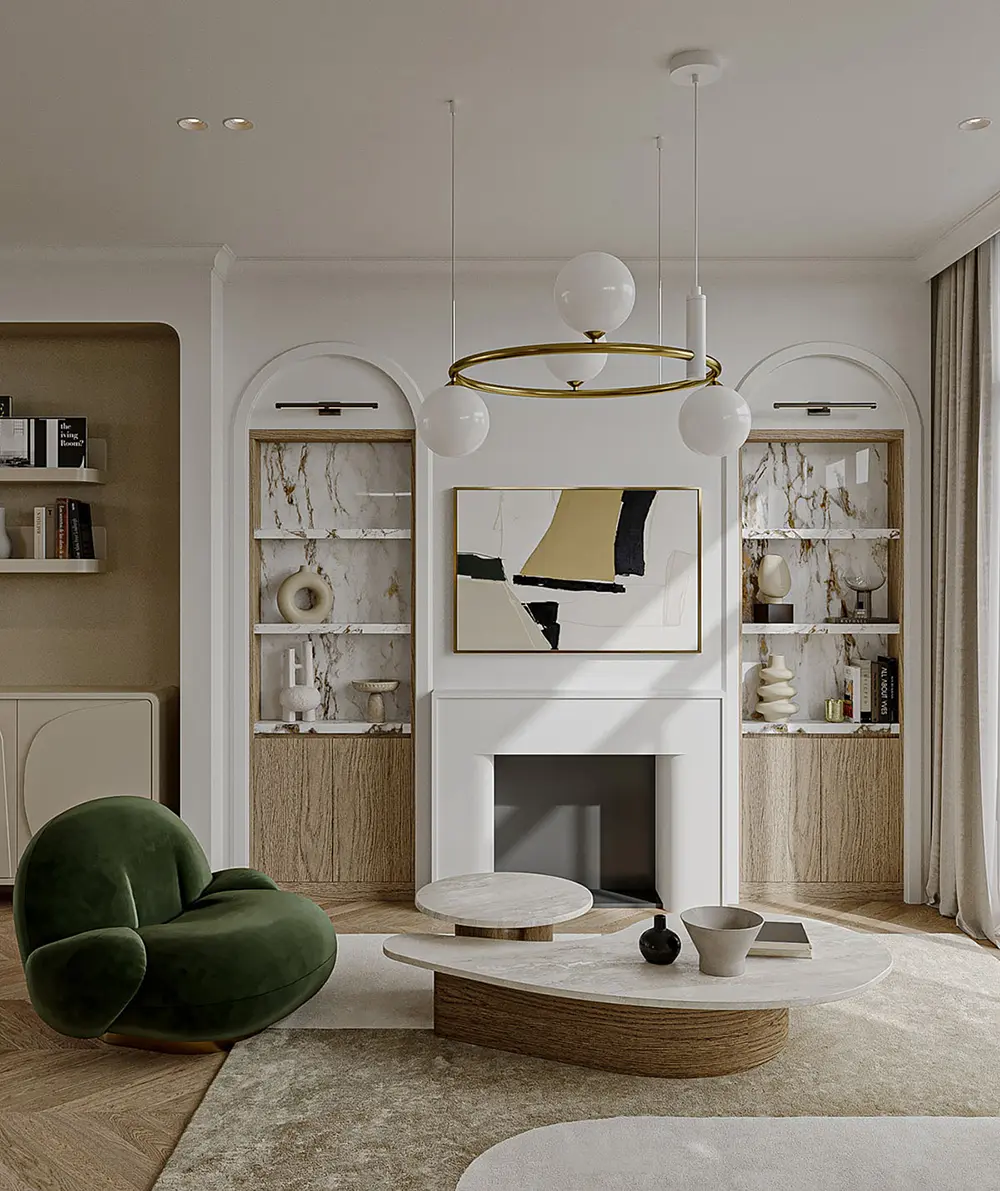 The swivel chair can easily be turned to face the adjacent space, where it is paired with a statement console table. Nestled within an alcove, the console introduces a smooth beige stucco treatment, breaking the continuity of the white decor scheme and adding a touch of warmth.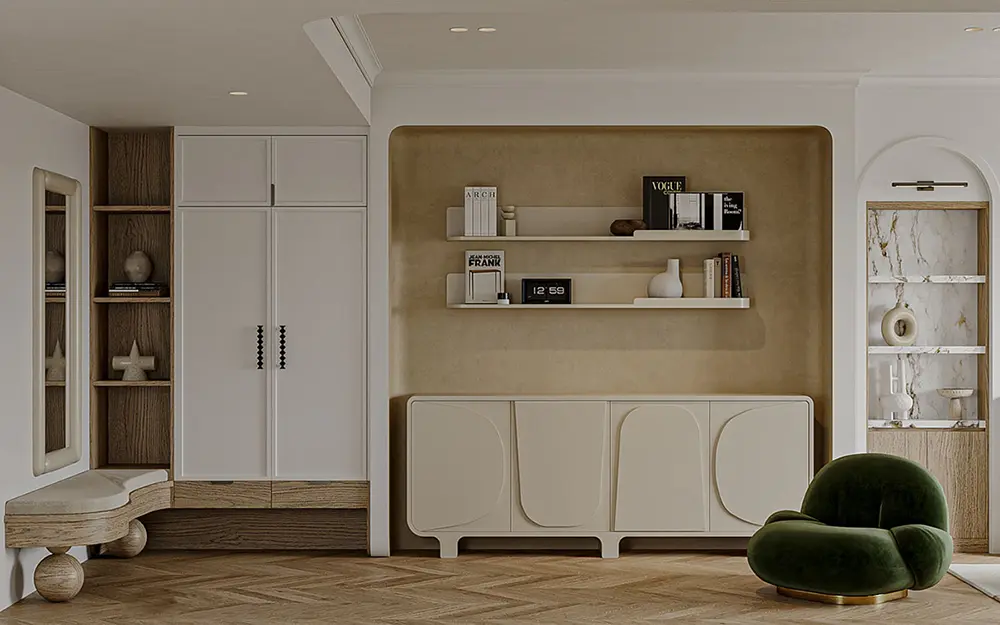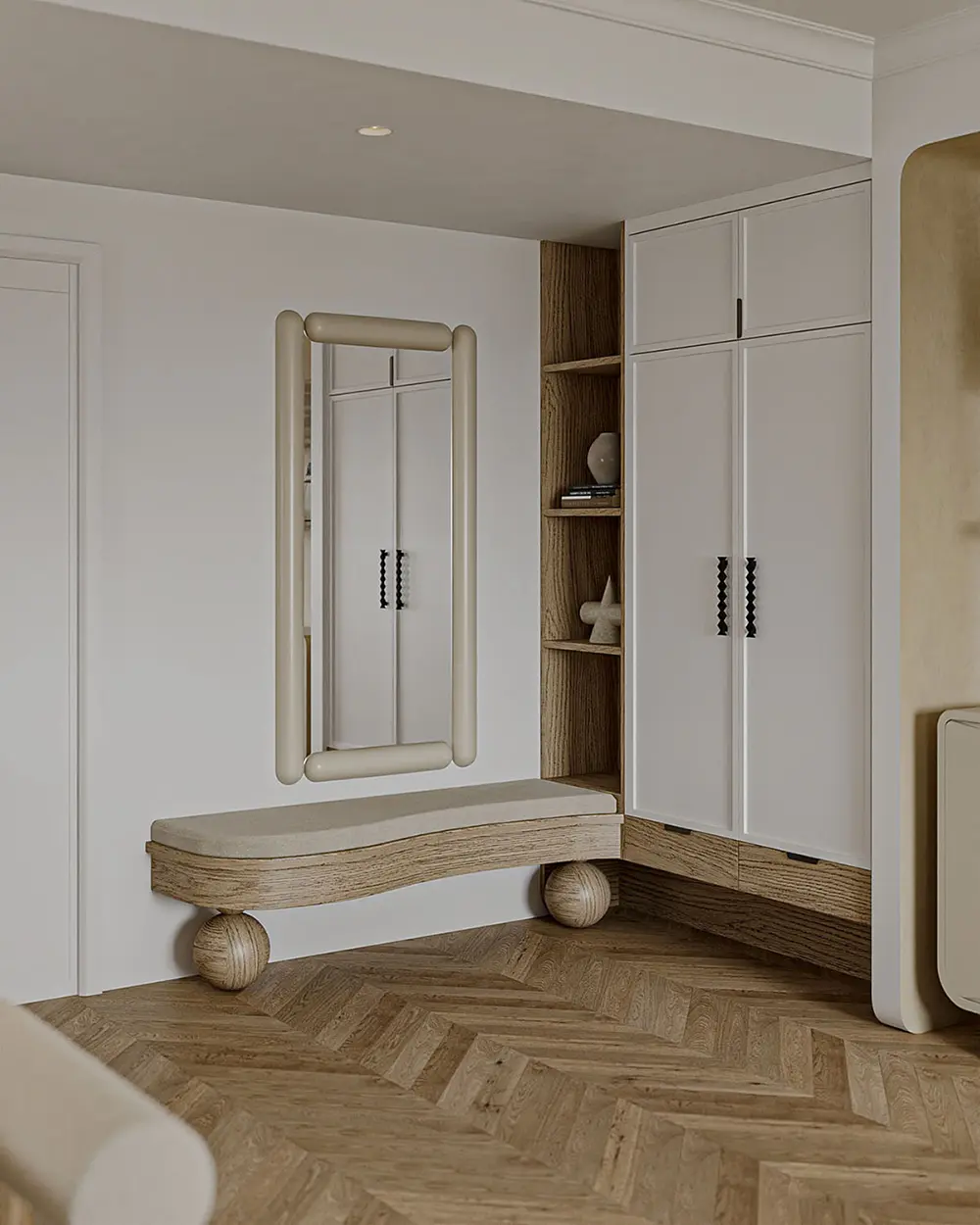 The kitchen boasts a delightful blend of white and wood cabinets, with the upper white finishes enhancing the room's spacious feel. A wooden dining table is thoughtfully positioned against the kitchen peninsula, ensuring a seamless flow of furniture.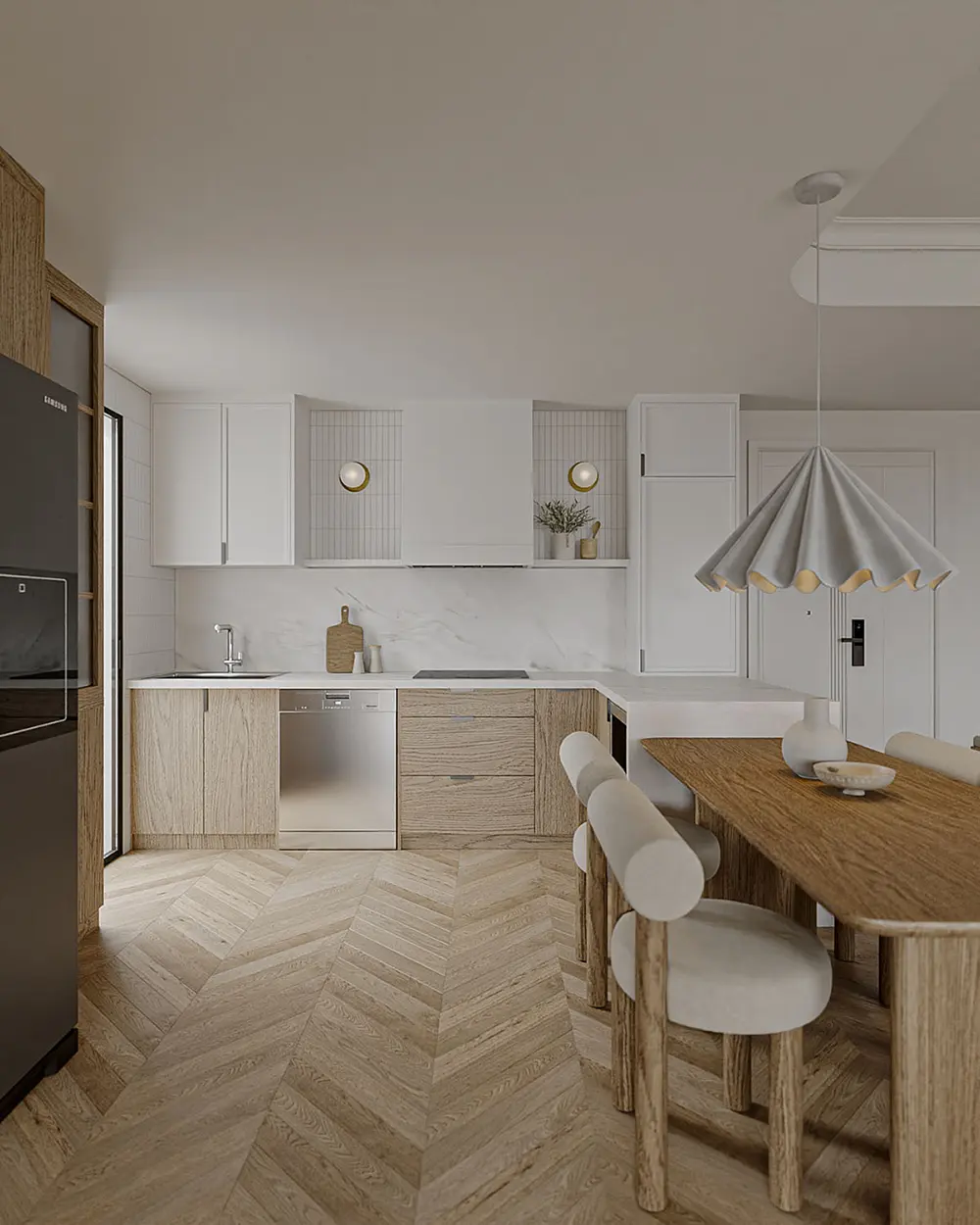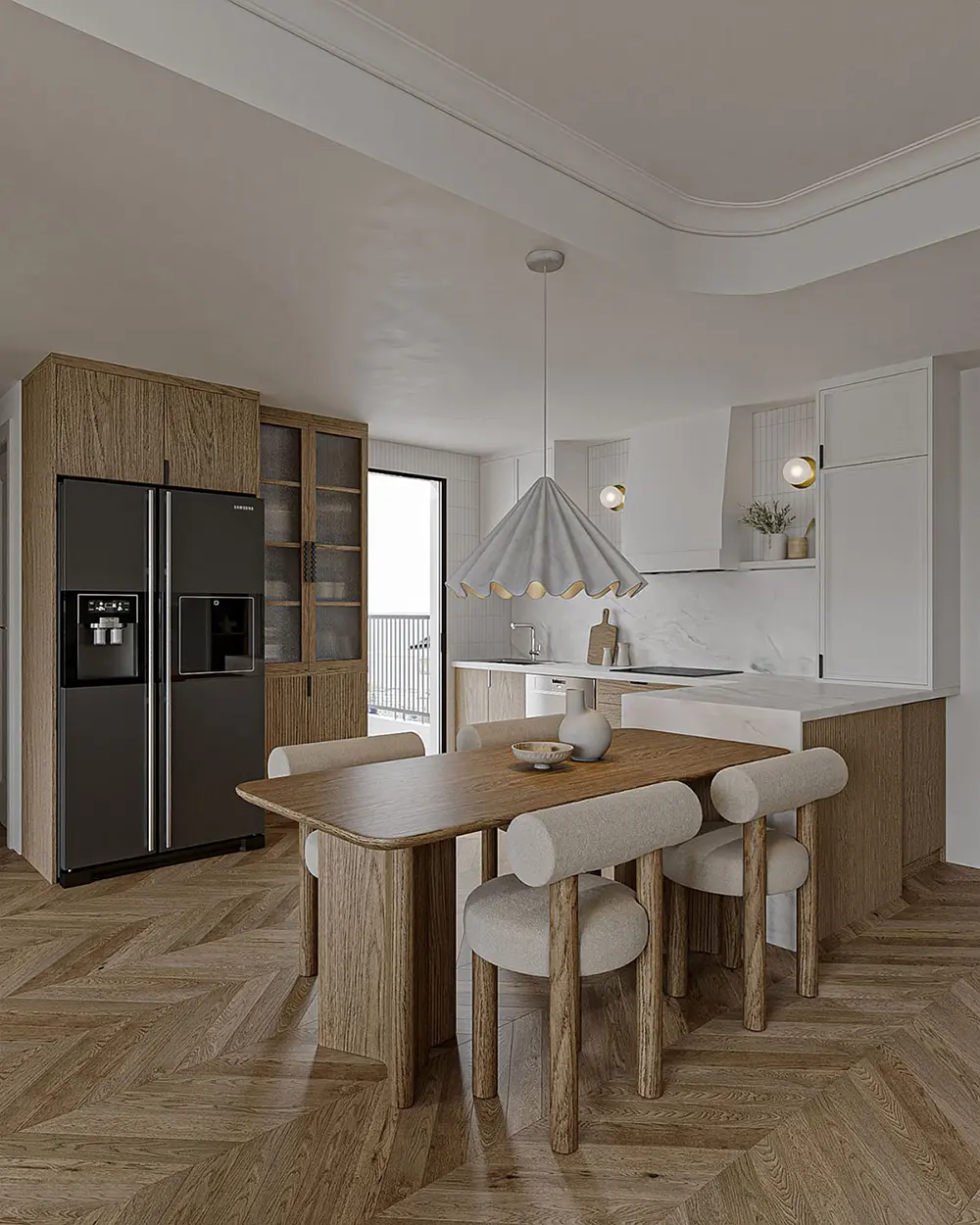 A cozy snug area beckons with a series of bookcases and a comfortable reading chair. A round rug introduces textural interest to the white room, while the fireplace beside the wingback chair, although non-functional, serves as a welcoming visual element.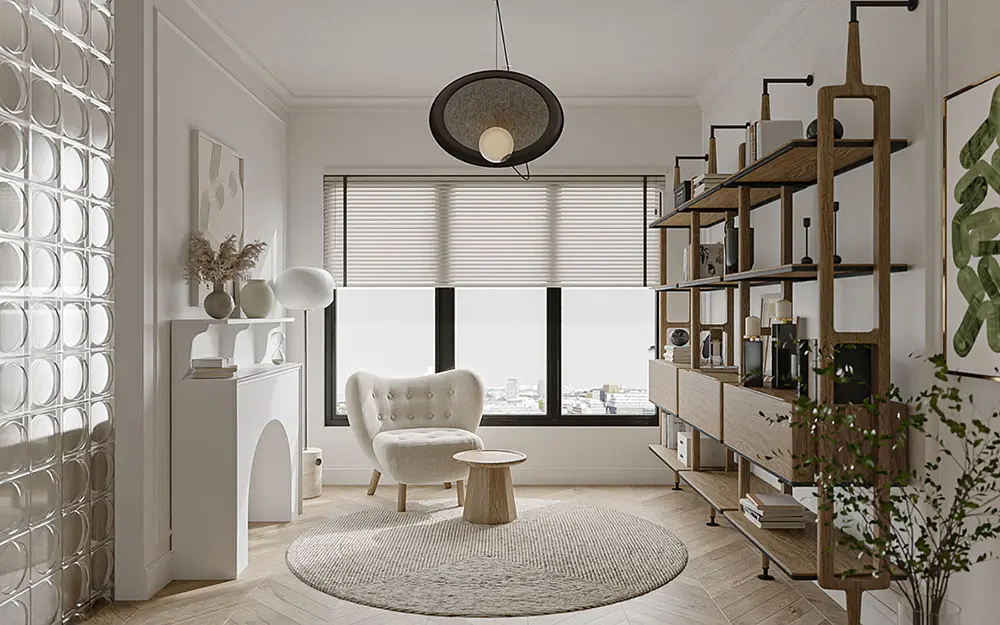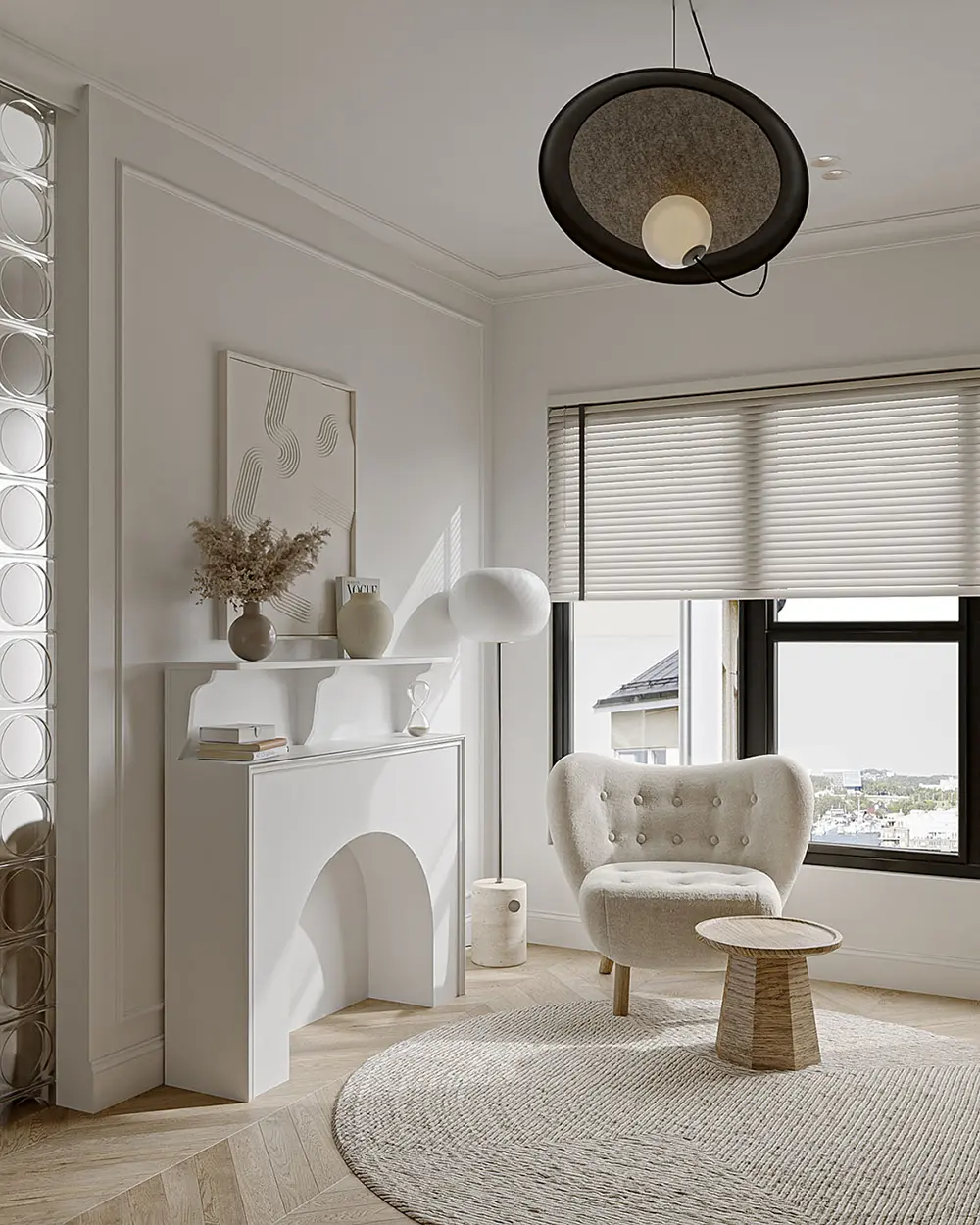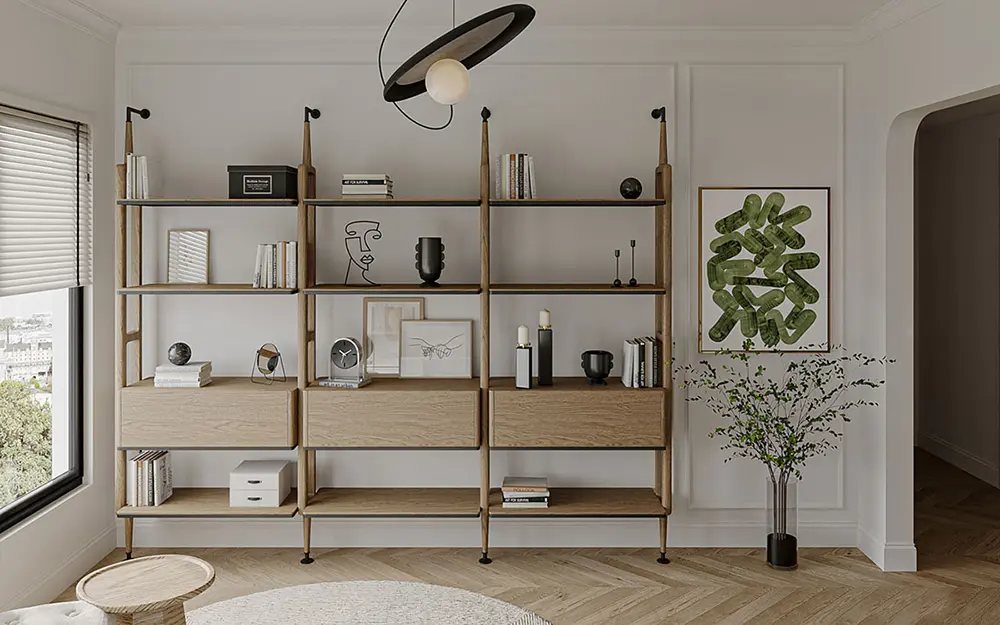 In the bedroom, a captivating twist on the white-beige balance takes place, with beige becoming the dominant hue. Modern wall lights delicately illuminate the space above the headboard, casting a soft glow onto an adjacent vanity table. Tucked under a built-in desk, a cozy bouclé stool completes the scene.
Allow the timeless charm of warm white interior design to inspire your own home, and experience the tranquility and sophistication that this color palette can bring to your living spaces.