If you are planning a complete kitchen remodel in Boston, such an endeavor can cause a real piece of work, but if you plan carefully, you can avoid many of the common problems people encounter in engaging with this type of project.
You will want to make sure that you are able to include all the necessary things and ingredients to make the entire renovation happen. Otherwise, you may end up with a finished product that will not exactly suit your taste. In this blog post, we will outline some essential tips for planning your project. So, whether you are starting from scratch or just looking to make some changes, keep scrolling for some helpful advice!
Basic factors to consider when doing a kitchen remodel
It would be helpful to consider several things before getting started, such as your budget, the scope of the project, and the schedule. In addition to these, you can also look into the following:
an entire design plan for your kitchen space,
the goals that are to be achieved in your work, and
the raw materials and work labor that you need.
While the things mentioned above are all the standard rules of planning, let's get on to those essential tips you're here for!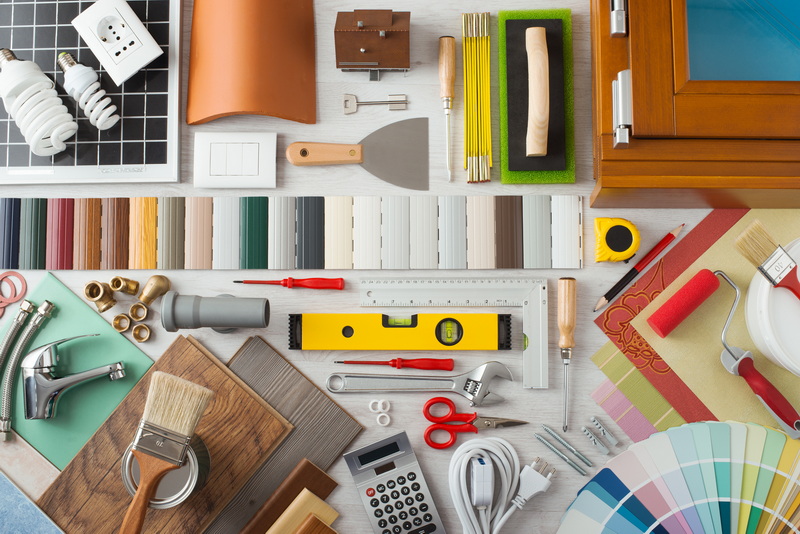 Tip #1: Look ahead!
As with any major home improvement project, planning is key to a successful complete kitchen remodel. In fact, it should have a longer time duration than the construction proper. You will need to decide what your goals are for the space, how much you are willing to spend, and what type of timeline you are working with.
If you take the time to map out your plan before getting started, you will be less likely to run into problems down the road and you're likely to stay on budget. In addition, You won't be tempted to make changes during construction, which will raise building costs and lower your ROI.
Additional tricks when planning:
Seek help from the pros: Most consumers don't know much about remodeling. A skilled designer may make your remodeling easier. Pros assist in the selection of style options, anticipating possible issues, and schedule contractors.
Study the kitchen floor plan: You can create a drawing of your kitchen with measurements for every appliance, fixture, doorway, walkway, and counter. This will ensure a cozy fit off all the things you want to put in place.
Consider spacing and traffic: You must think about the length and width of work aisles and walkways to avoid traffic and create a good kitchen experience
Decide on the fixtures and materials: As you plan with your contractor, it is best to choose a suitable set of materials and tools that you are going to need.
Tip #2: Stick to your old footprint
Even if there is always the option to change the entire setup of your countertops, drawers, storage, and appliances – remember: nothing will boost the expense of a renovation faster than moving plumbing pipes and electrical outlets, as well as demolishing walls. This is usually where unforeseen difficulties arise.
If at all feasible, keep water fixtures, electrical linings, appliances, and walls in the same place. You'll save money on demolition and rebuilding expenses, as well as reduce the amount of dust and debris your project generates.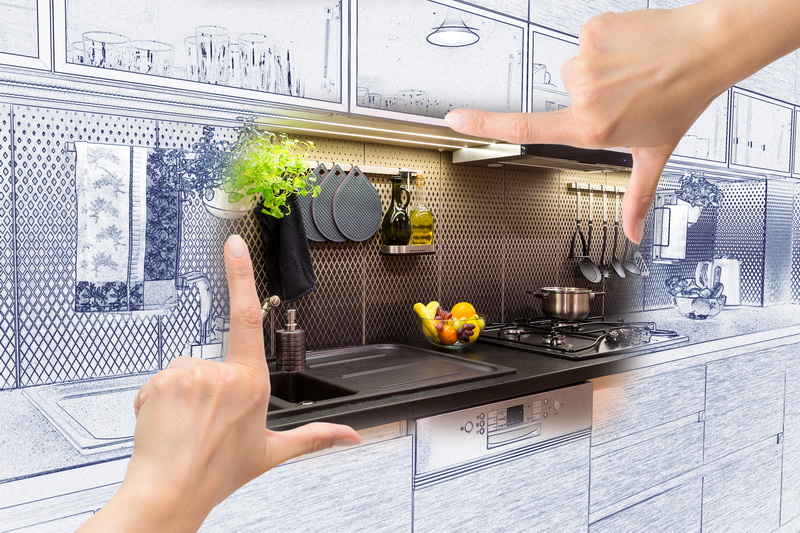 Tip #3: Be intricate with quality, but get real with your needs
During a complete kitchen remodel, functionality and endurance should be at the top of everyone's lists. Avoid low-quality bargains and select products with long warranties that combine low upkeep with high performance. It is better to thrive on a little more expensive countertops and appliances that will last you longer than those cheaper ones with questionable quality.
However, when it comes to designing your new kitchen, it's all too easy to get carried away. Certain top-grade burners, refrigerators, and ovens may be tempting to possess, but this equipment might not be suitable for your requirements and lifestyle.
Yes, appliances are primarily tools that are used to prepare and store food, but the kitchen redesign should not be focused on the instruments; it should focus on the design and usefulness of the entire kitchen. So, unless you're an amazing cook who prepares a lot of meals, concentrate your cash on long-term features that provide value, such as cabinets and flooring.
Tip #4: Leave some space for future innovations and appliances
Despite the fact that you are still planning for the current remodeling process, thinking way ahead of time is also a must. By this, we mean that you should consider leaving a considerable amount of space in case you want to change things up a little more in the future or maybe add some appliances to your collection.
For instance, If you're replacing cabinets with a bigger refrigerator but want to keep your old one, give yourself some breathing room between the units so you may upgrade later. Fill the empty area with filler strips or panels. Top cabinets, shelves, and drawers can all be used to fill the gap between the panels. In this way, you have room for future applications.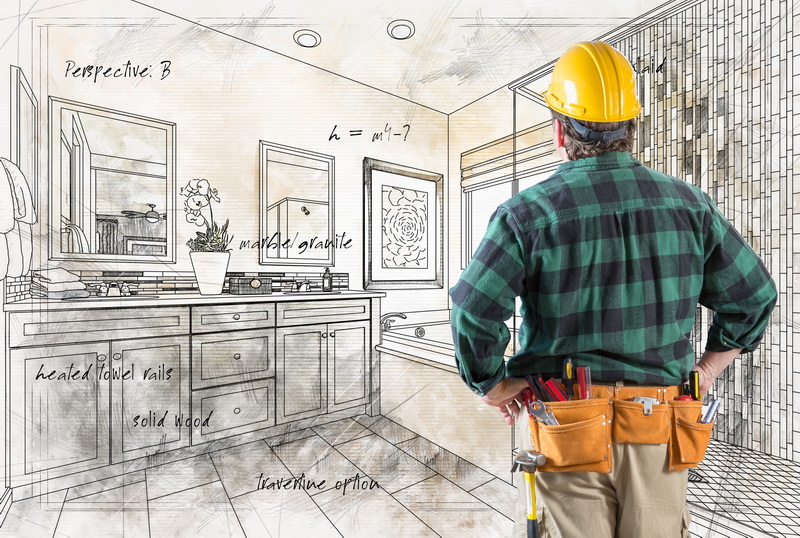 Tip #5: Consider proper waste cleanup
If you are planning on making major changes in your project in Boston, such as moving walls or adding new windows, you will also need to consider the potential loads of rubbish you generate. This can be a daunting process, so you must devise a plan to practice proper waste management for your complete kitchen remodeling.
With this, renting a dumpster is surely a good way to start. Dumpsters can hold all of your waste and store it in one place to make your workspace organized and safe. Take time in looking up Boston's waste management rules and regulations and how to obtain a permit for renting your dumpster.
North Boston dumpster rental like the guys from RedBox+ can definitely serve you in your project. They can help you secure a local permit, give you a good deal, quickly drop the dumpster, and take them off of your hands as soon as you like!
Tip #6: Communicate with your personnel regularly
It's critical to have a positive working relationship with your project manager or the construction crew to stay on schedule. To maintain the integrity of your remodeling:
Make your presence be felt: It shows your commitment to the quality of the work.
Devise a communication plan: Attach a bulletin board to the location where you and the project manager can leave daily updates. Give your remodelers your email address and phone number.
Offer kindness: When they're working, offer beverages, commend them when appropriate, and resist pestering them with conversations, humor, and inquiries. When they're well-refreshed and free to focus on their tasks, they'll perform better.
Tip #7: Have a temporary kitchen
As a last piece of advice to keep your irritation level down as the construction proceeds: prepare a temporary kitchen and the plans for your new kitchen. You'll be more cheerful (and less irritated) if you have a method to get supper while the work is going on.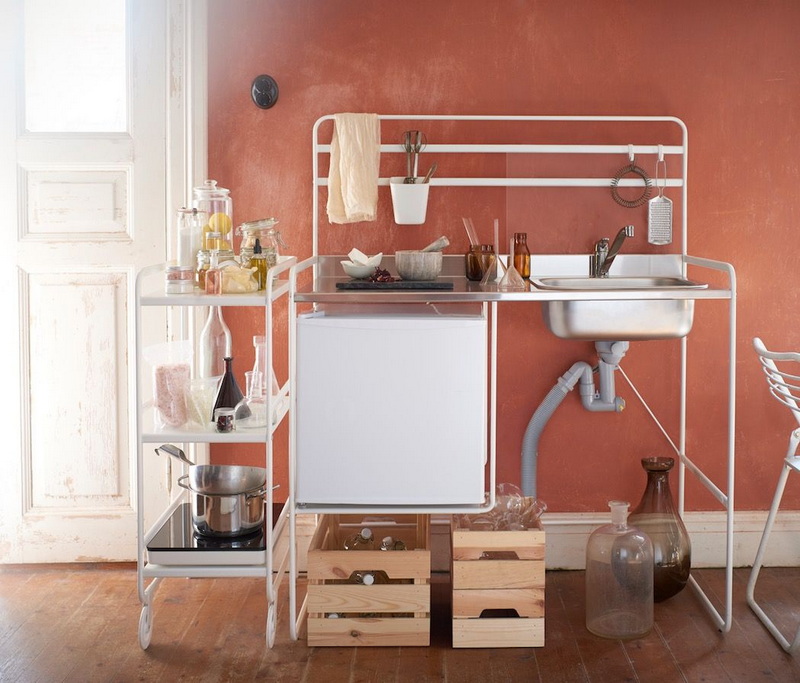 As you can see, there are a number of things to consider before embarking on a kitchen makeover. You may ensure that your project runs smoothly from start to finish by doing your homework and preparing ahead.
If you are planning a complete kitchen remodel in Boston, these tips are what you need to get utmost satisfaction with your renovation project. So what are you waiting for? Get yourself moving, seek help from professionals, and bump your kitchen up now!