Here is a new trend in gardening which gardeners create fairy garden / mini garden with broken pot or planter. Such garden can be created either from the shards left from an accidental break or from a carefully planned cut. Those broken pieces will be arranged into tiers or steps succulents and moss to grow on. To make it more fairy looking, small figurines or houses are added to the pot to make it a home for tiny and fantastical creatures.
The whole idea of the project is to invite you to use your imagination and create something totally unique. The basic process involves collecting a clay pot and its broken shards, filling the larger portion of the pot with soil, and then positioning the fragments accordingly. Take a look at some examples we rounded up below and the video tutorial at bottom if you want to build your own fairy garden.
1. Source: Indulgy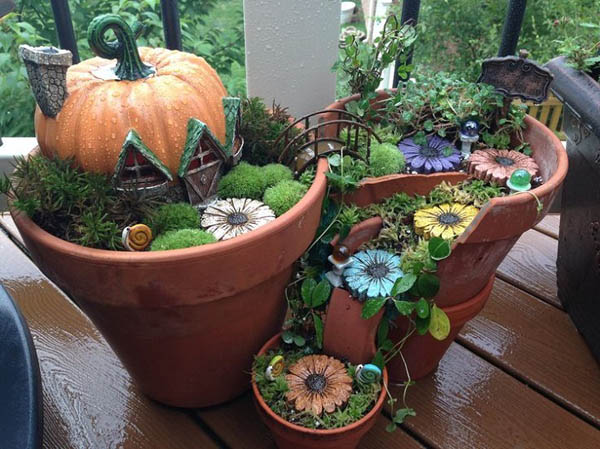 2. Source: daily-colours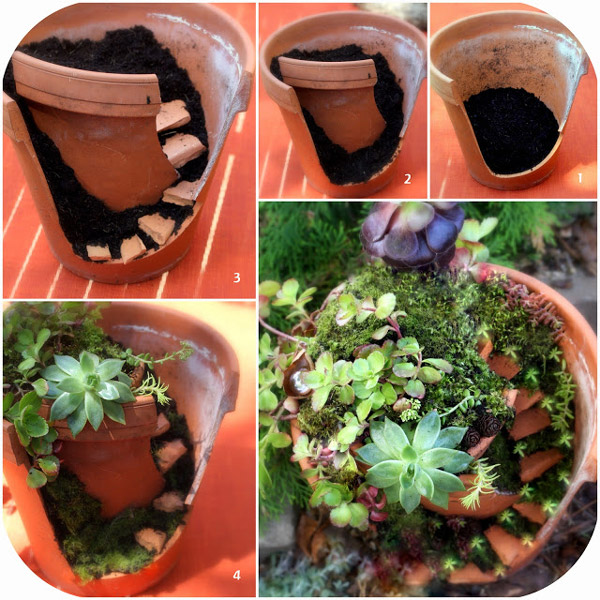 3. Source: The Garden Glove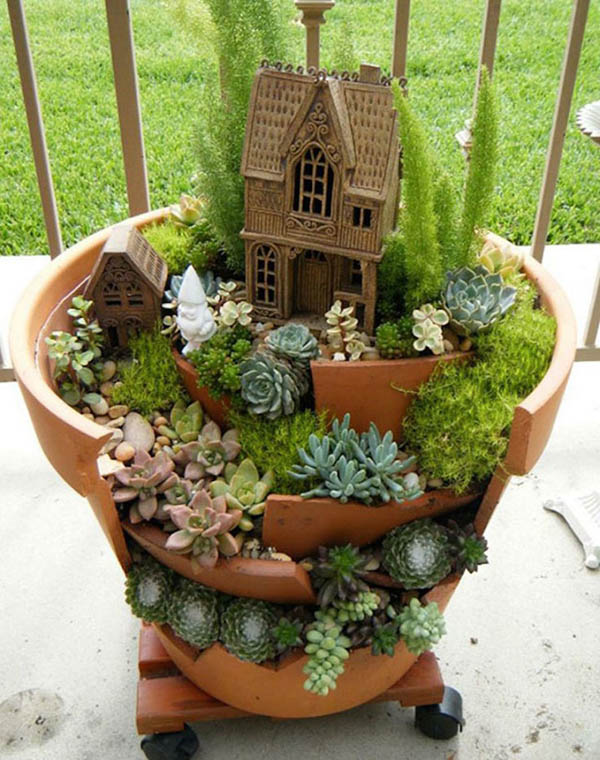 4. Source: Laughing Orange Studio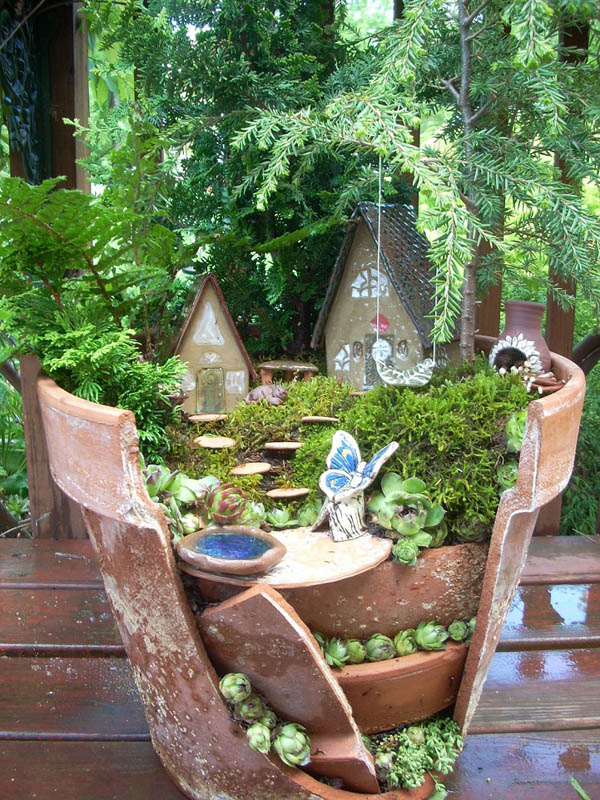 5. Source: The Whoot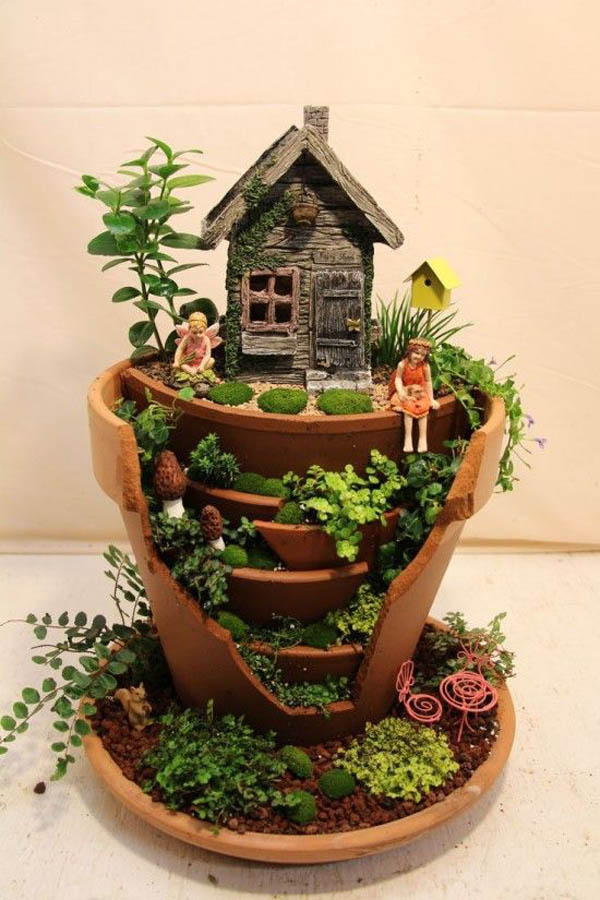 6. Source: todaysgardencenter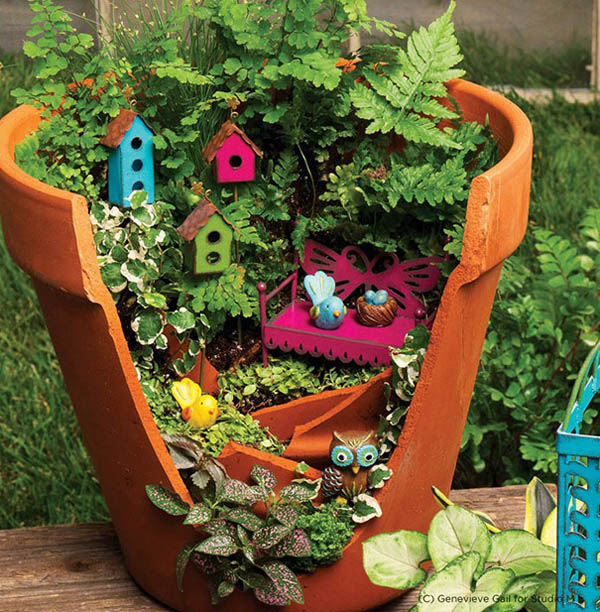 7. Source: Natureworks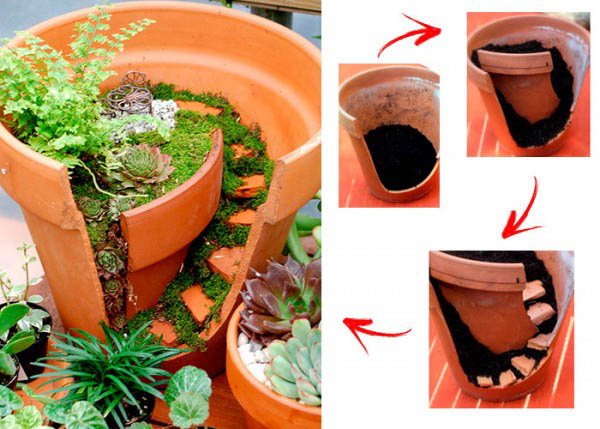 8. Source: Earth Porm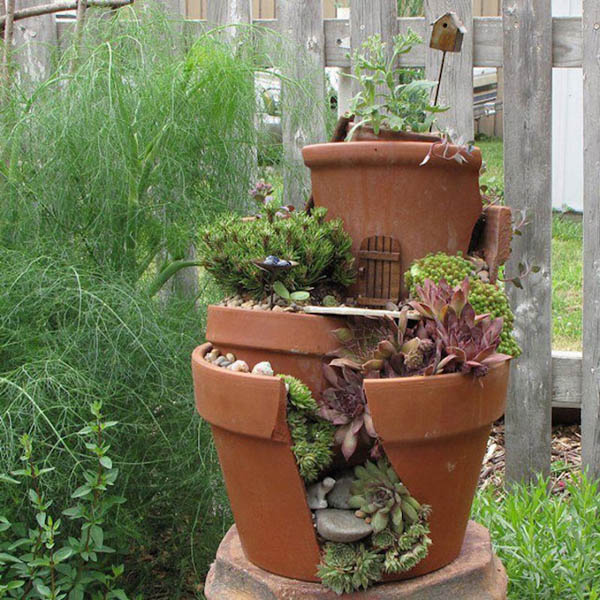 9. Source: Indulgy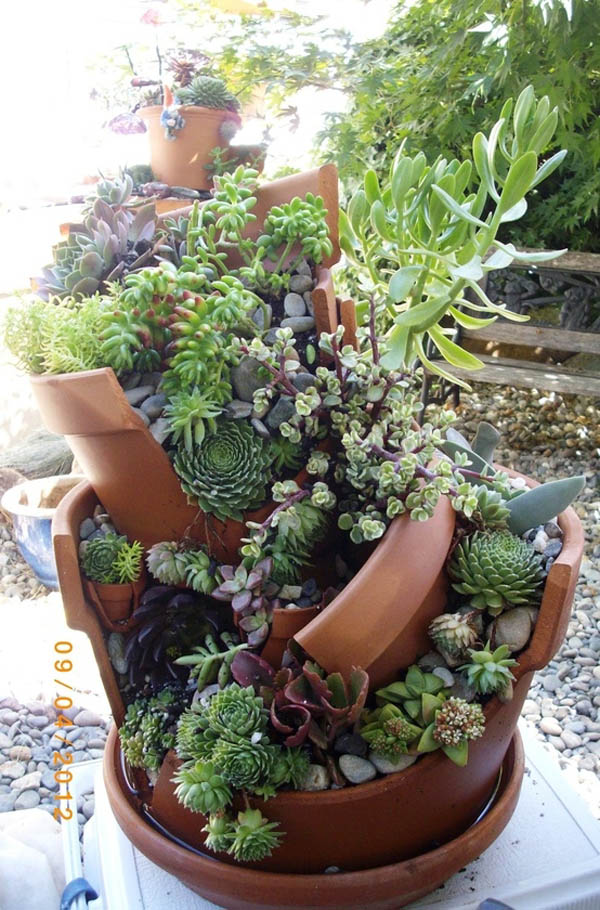 10. Source: pinterest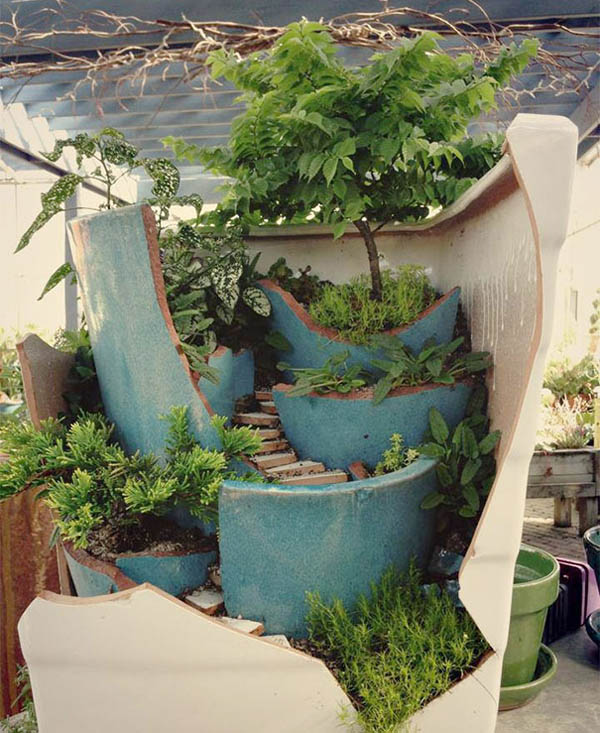 11. Source: thegardenglove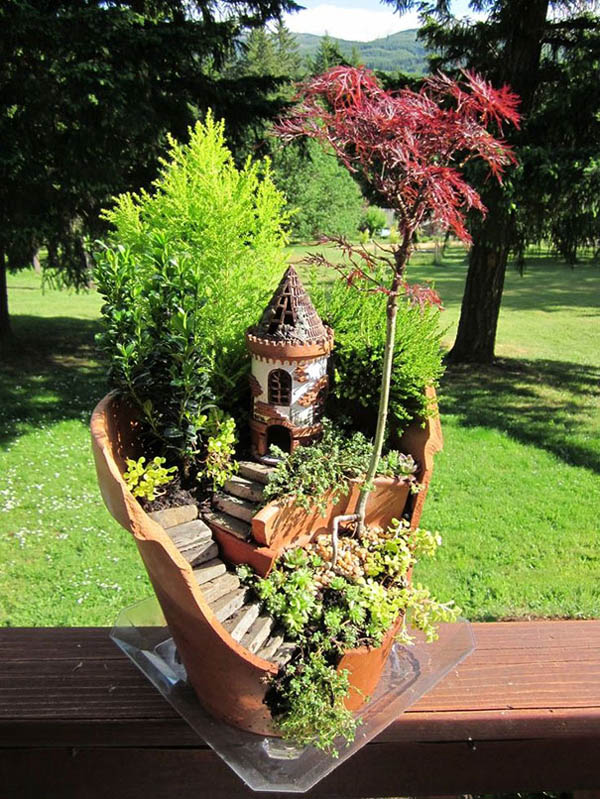 12. Source: refreshingthehome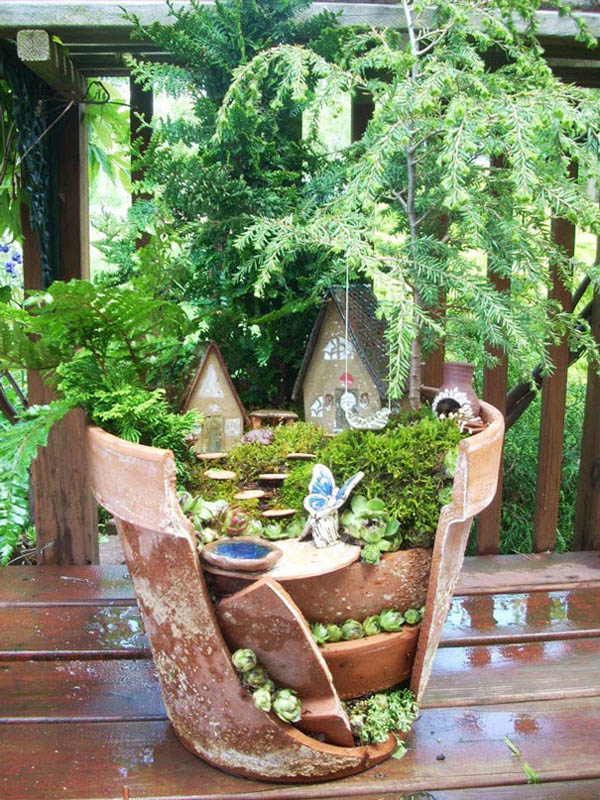 13. Source: pinterest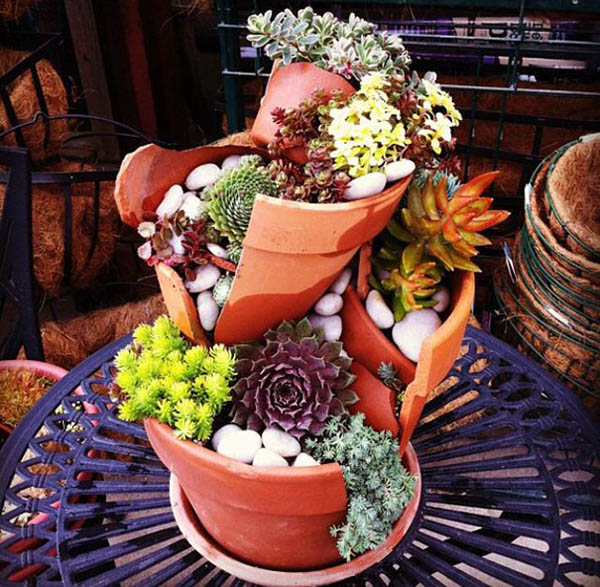 14. Source: pinterest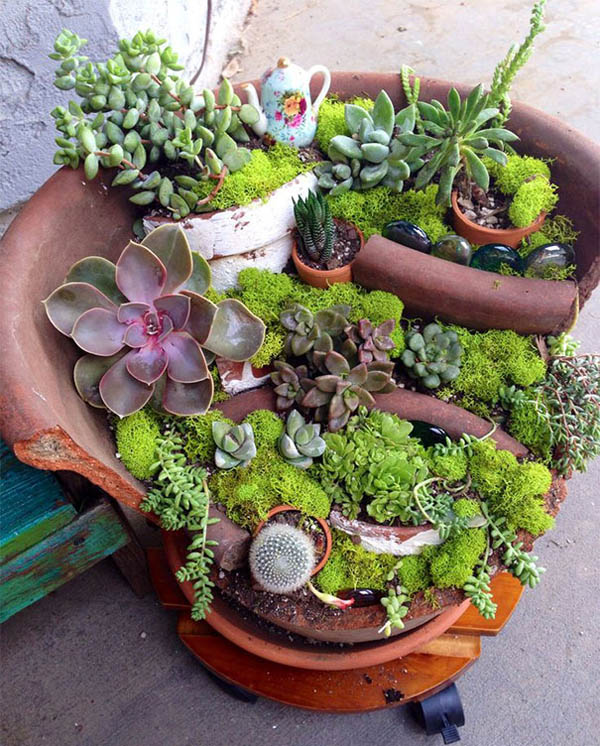 15. Source: imgarcade.com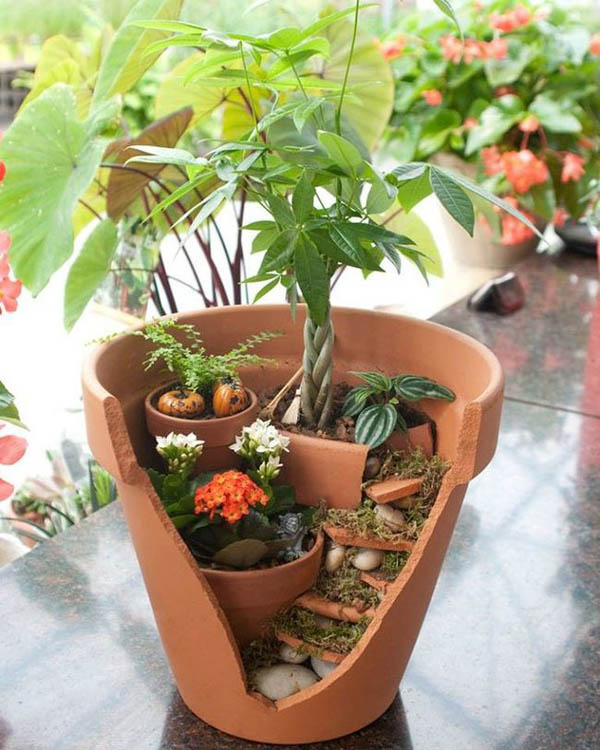 Got broken flower pots or planters? This tutorial will help you get started!