Fast Food Mascots Reimagined as Anime Characters
Not sure why, many famous fast food chains like Kfc, Mcdonald, Wendy and Starbucks are using human characters as part of their branding. We are so used to those characters and don't have second thoughts of them. But Ozumii Wizard, the digital artist from Philippines re-imagined different fast food mascots and turned them into awesome anime characters.
From KFC to McDonald's, from Starbucks to Burgerking, Ozumii Wizard redraw them into the anime style and give them different personality with her imagination. Not sure why she decided KFC grandpa looks like Markiplier and McDonald ans Wendy are couples, but it is pretty funny and quite creative. Anyway, just scroll down and take a look. Tell us your thoughts and do you think they looks better than they used to be?
Kfc, Colonel Sanders

Starbucks

Wendy And Ronald Mcdonald

Wendy

Ronald Mcdonald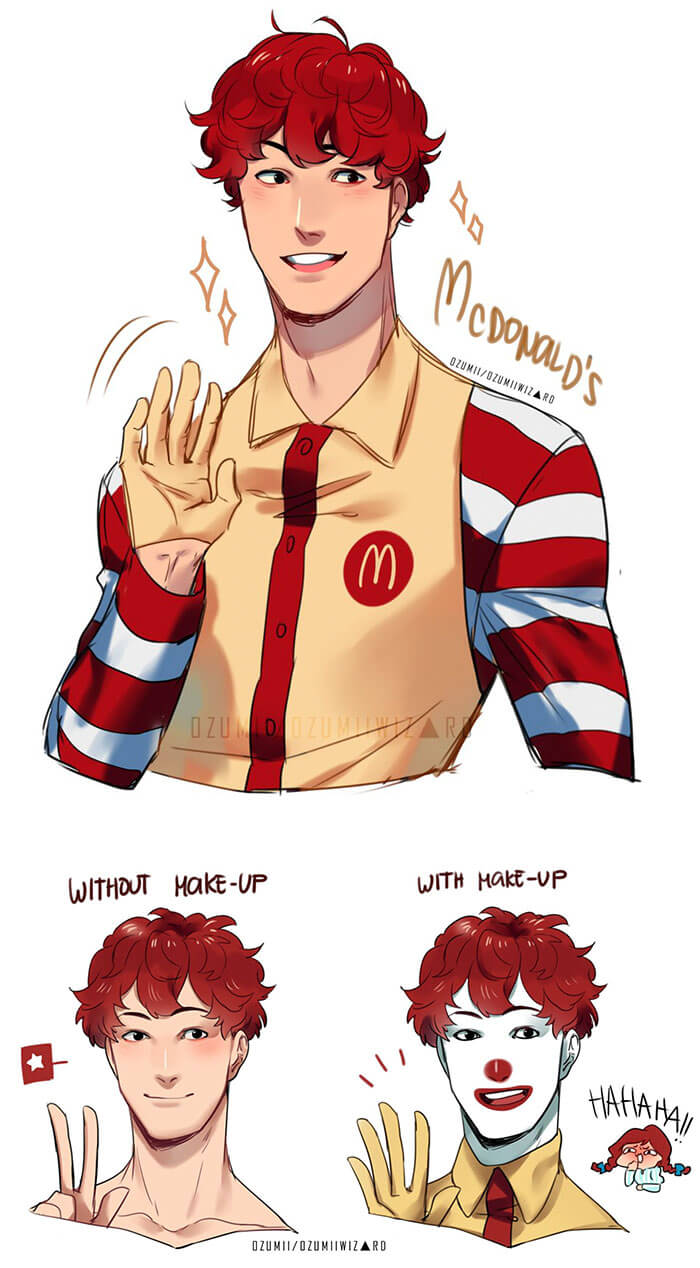 Burger King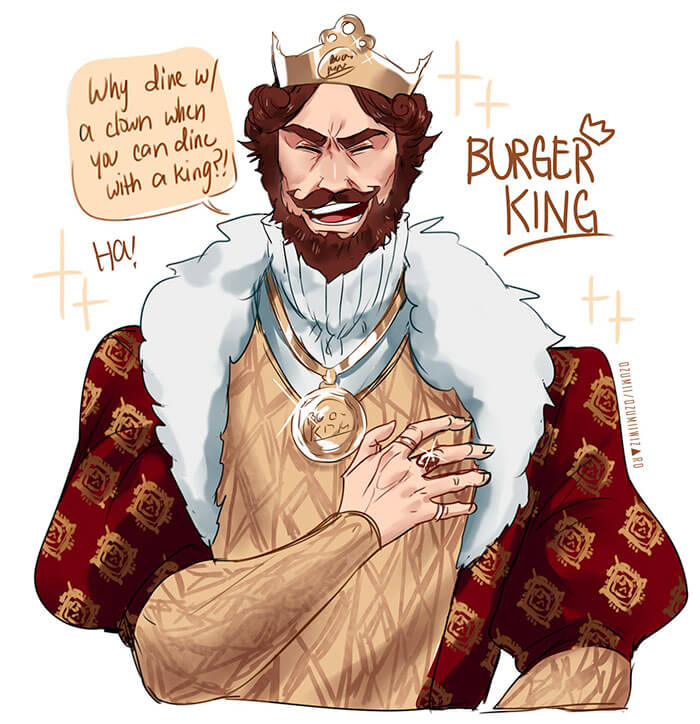 Dairy Queen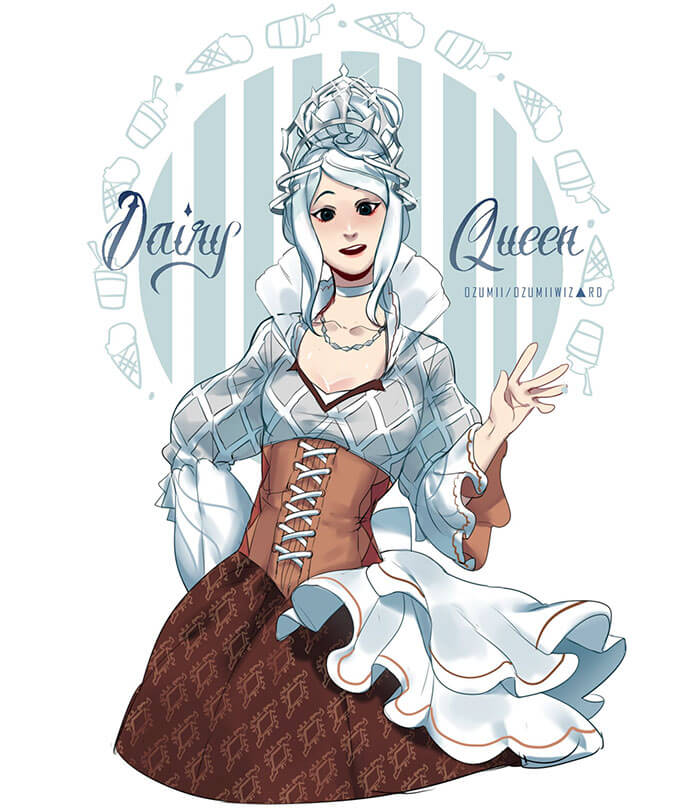 Hamburglar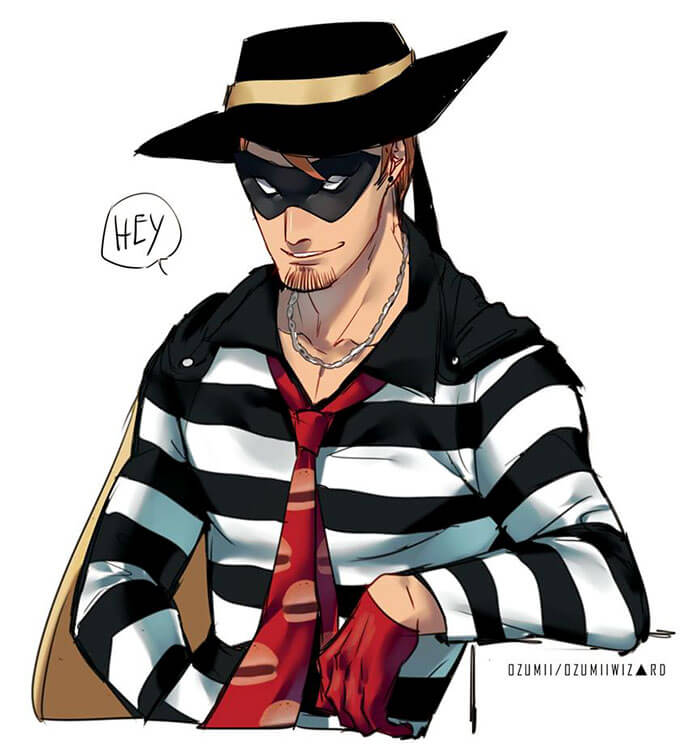 Jack In The Box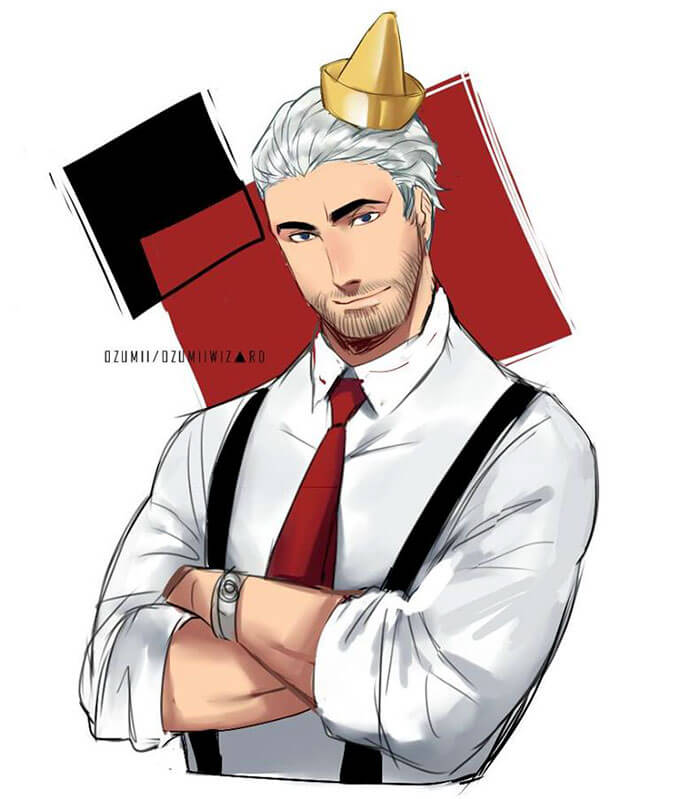 Denny's
J. Co