DESIGN NAME: Fold and Rescue
PRIMARY FUNCTION: Paper Folding Lifeboat
INSPIRATION: The design inspiration comes from the origami boat. The design of the lifeboat is realized by the folding structure of the origami boat.
SPECIFICATIONS / TECHNICAL PROPERTIES: Open: L4480mm W2010mm H1110mm Fold: L5020mm W980mm H930mm
Lifeboats remain an essential piece of safety equipment for seafaring but often take up large amounts of deck space. However, it might be changed with the conceptual 'Fold And Rescue' lifeboat.
Designed by the Industrial Design College of LAFA, the lifeboat is characterized by its origami construction that can be stored on deck in a compact way until needed. In its folded form, it occupies a third of its original space and can be stacked together. When open up, it offer ample space for four to six passengers.
The conceptual 'Fold And Rescue' lifeboat is constructed with a self-locking mechanism. Hence it won't accidentally collapsing when in use. Moreover, unlike an inflatable lifeboat that poses the danger of deflating or not inflating correctly, the Fold And Rescue is made from a naturally buoyant material. There is no extra step to inflate and just needs to be opened to be used.
The boat is the winner of a A' Design Award for 2022.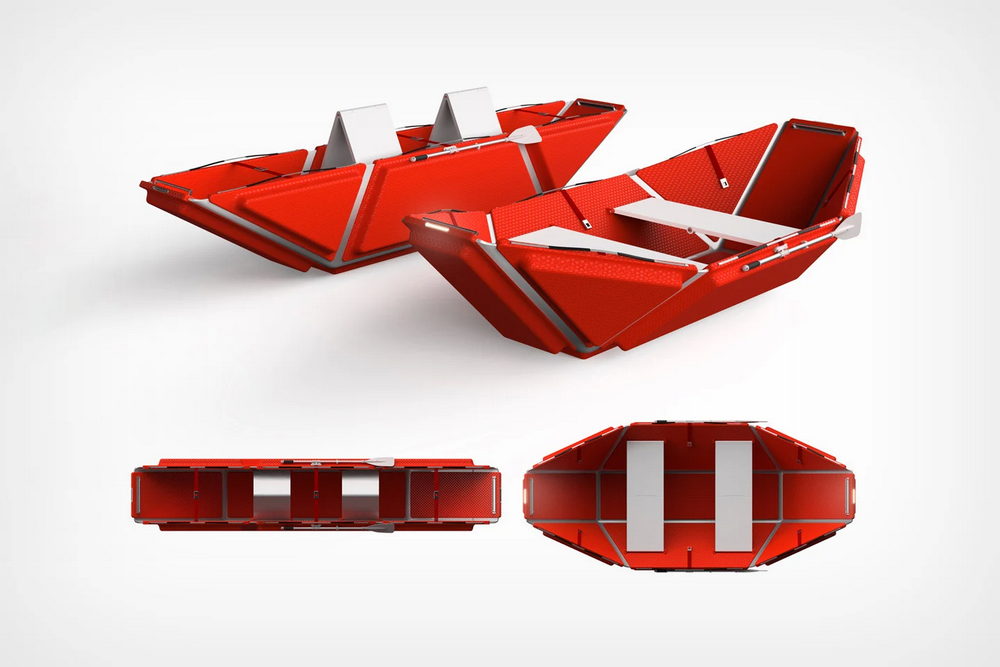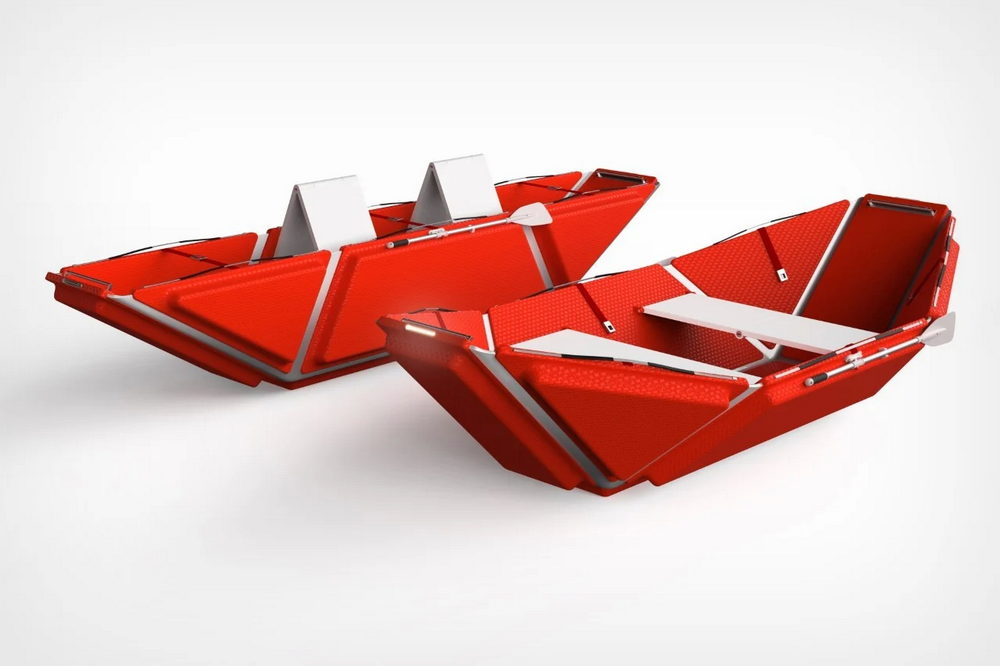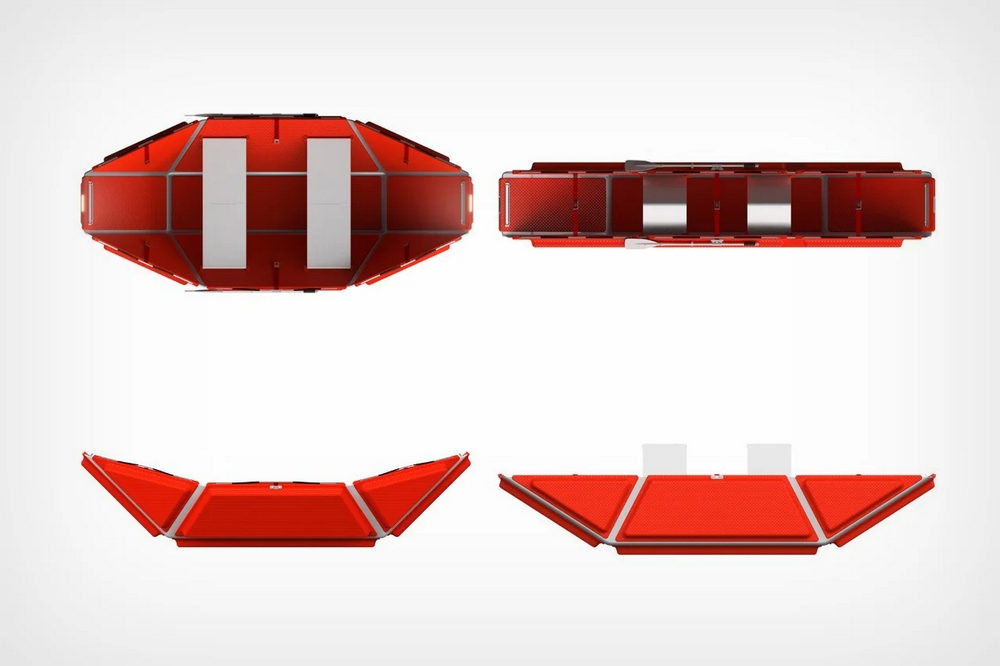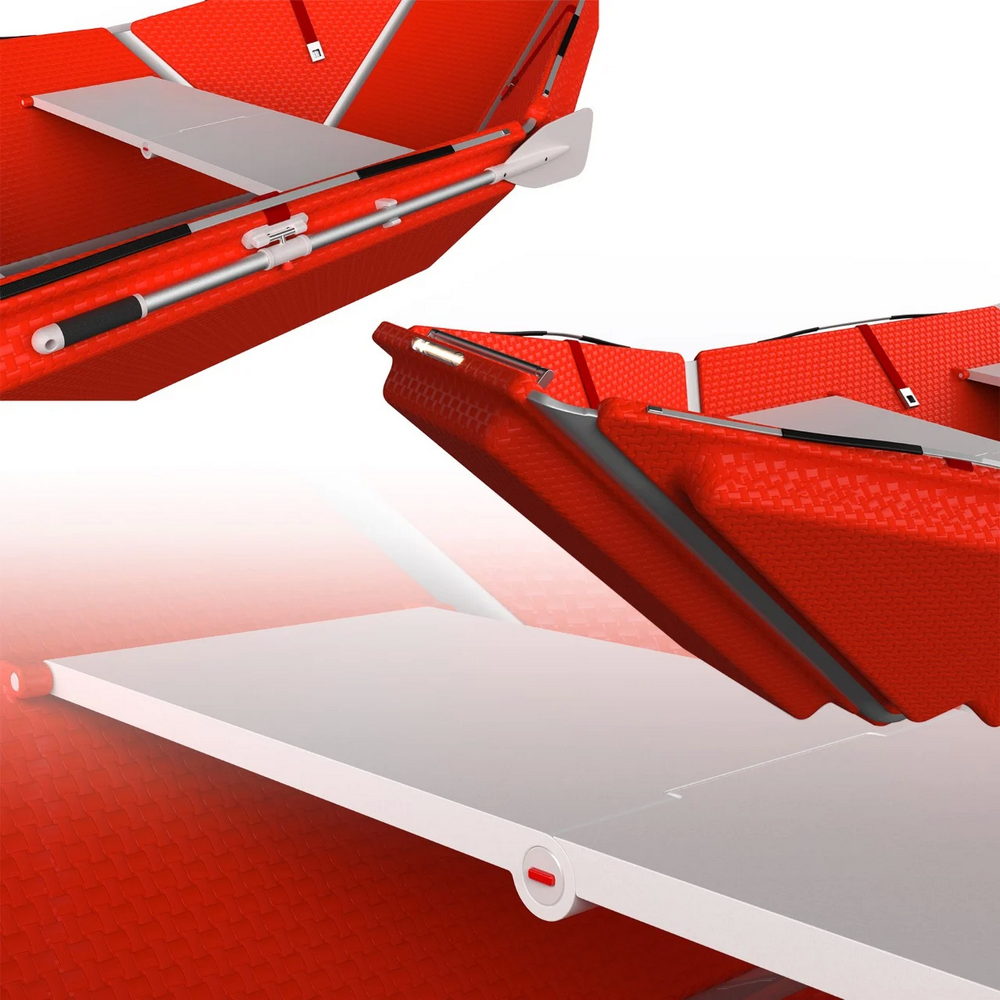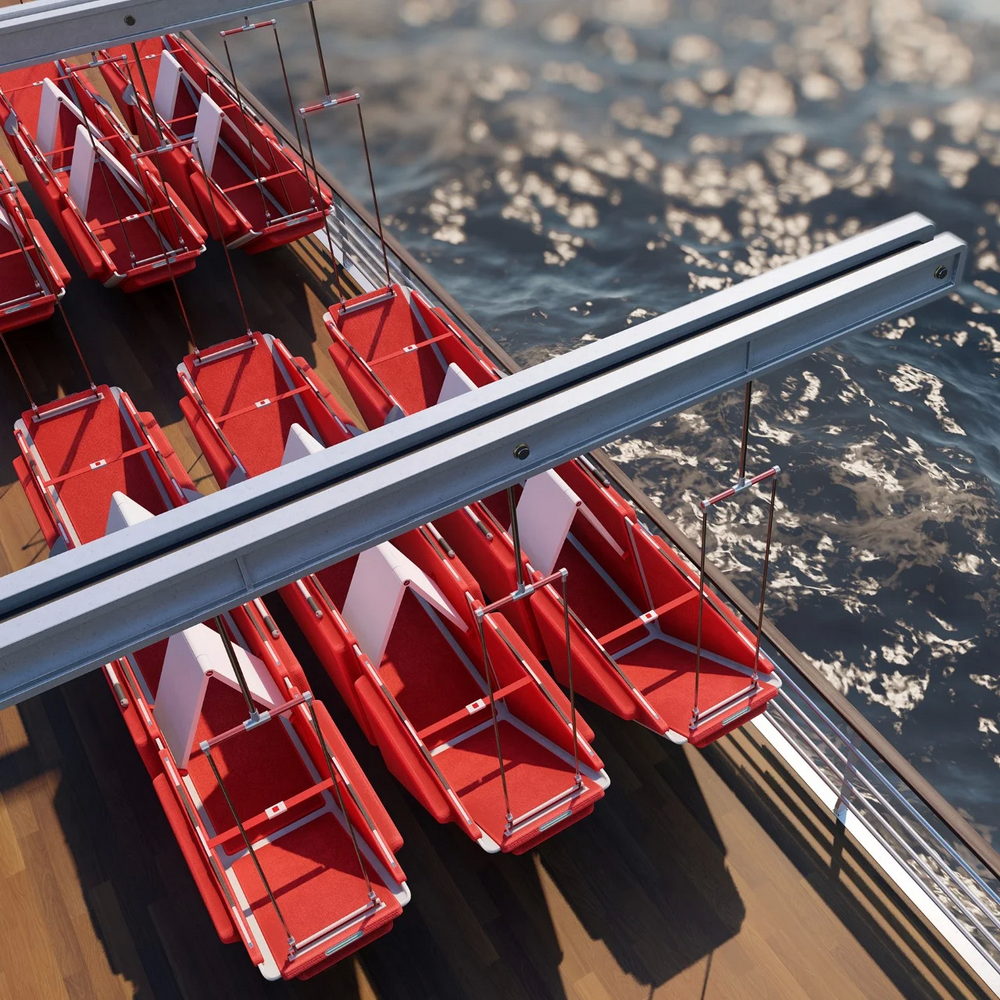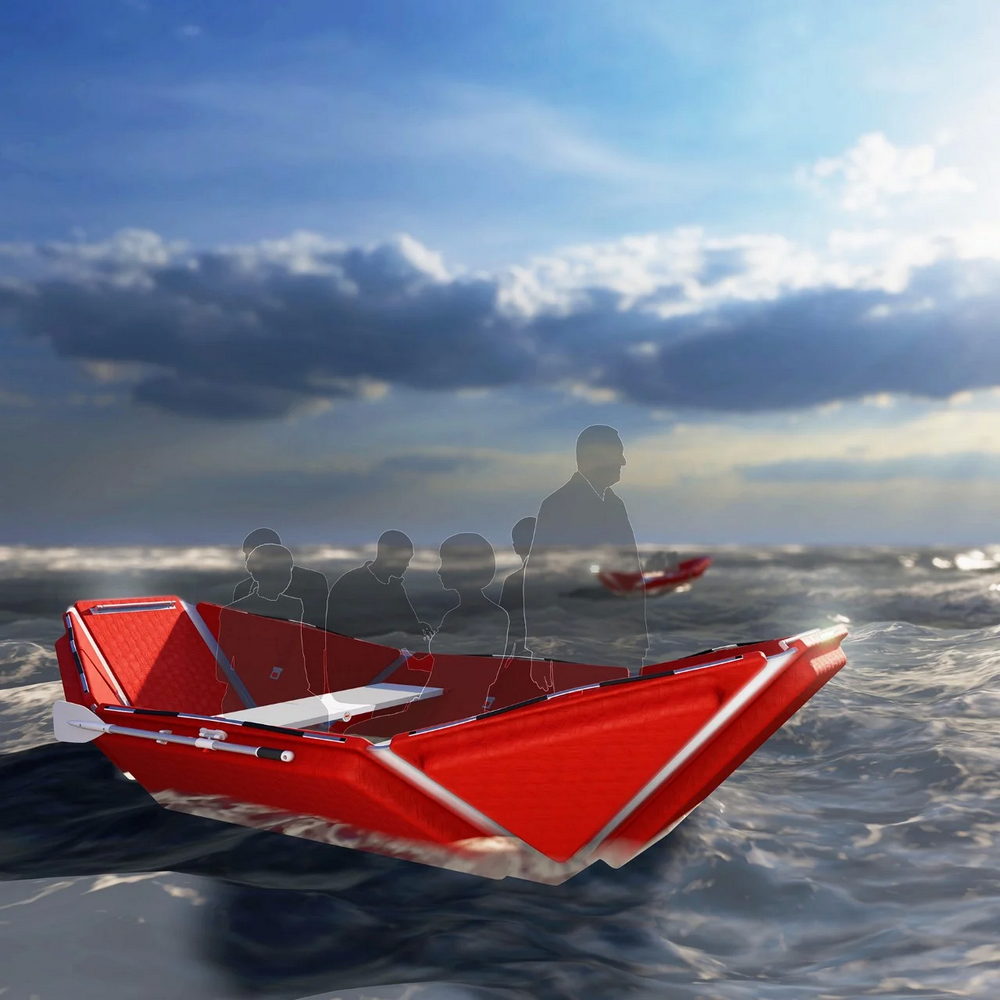 h/t: yankodesign