Vinyl stickers and decals can be found in many places. For example, the branded company will give out logo stickers as a promotional gift. Because they know you will stick it anywhere. Walls and laptop are two of the most common places. And I just found out a new home for them, fridge door!
No matter how modern your kitchen is, it most likely won't related to arts. Using of vinyl stickers is an excellent opportunity to make your fridge a work of art! No matter you want nature related like flower, or fresh food related like lime ice cube or landscape related like Eiffel tower, or even movie inspired like Star War, there are always something to meet your needs. Those decorative vinyl stickers will adorn your refrigerator, make it a truly individual.
This post may contain affiliate links. If you make a purchase, Design Swan may earn an affiliate commission. Please read our disclosure for more info.
Eiffel Tower Fridge Stickers [buy on Etsy]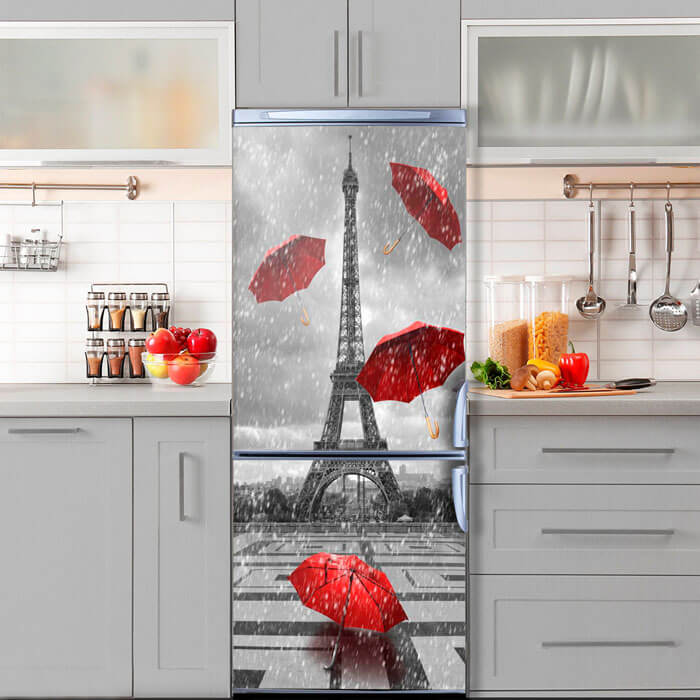 Wood Barn Door Fridge Sticker [buy on Etsy]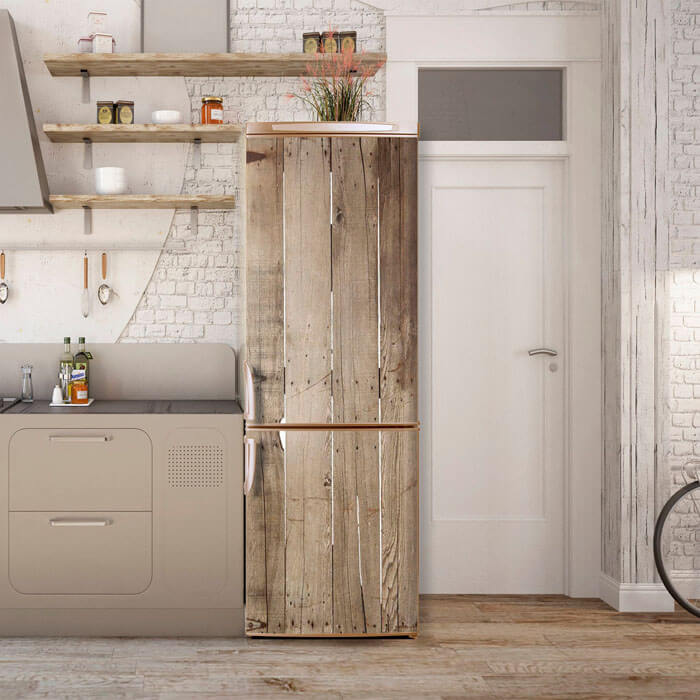 Dandelion Fridge Decals [buy on Etsy]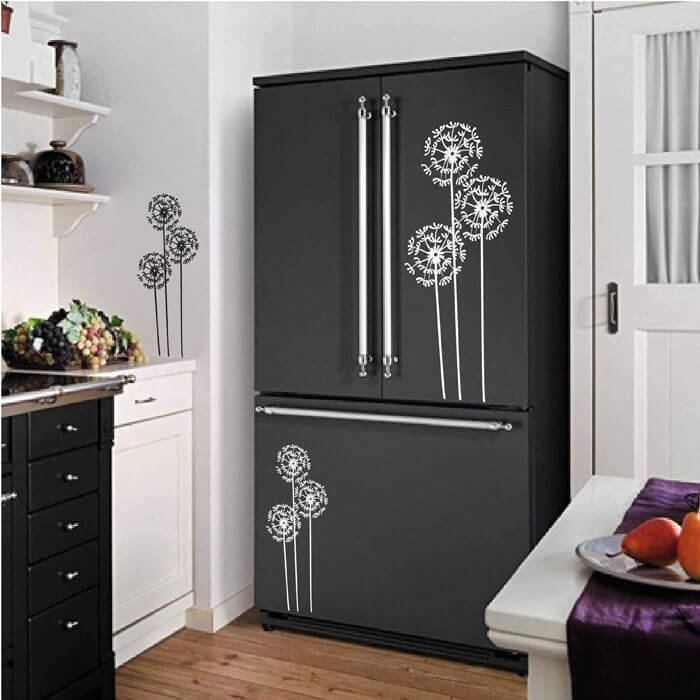 Old Wooden Door, Vinyl Refrigerator Sticker [buy on Etsy]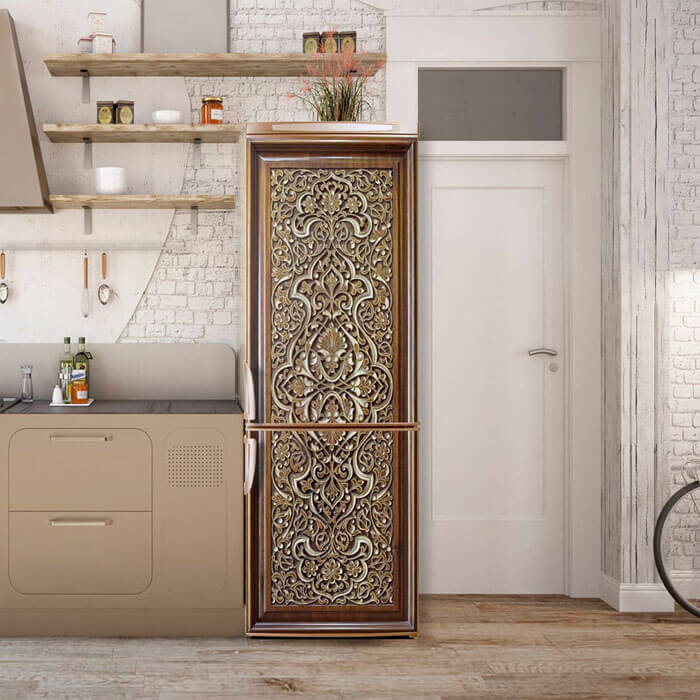 Star Wars Han Solo Frozen in Carbonite Fridge Wrap [buy on Etsy]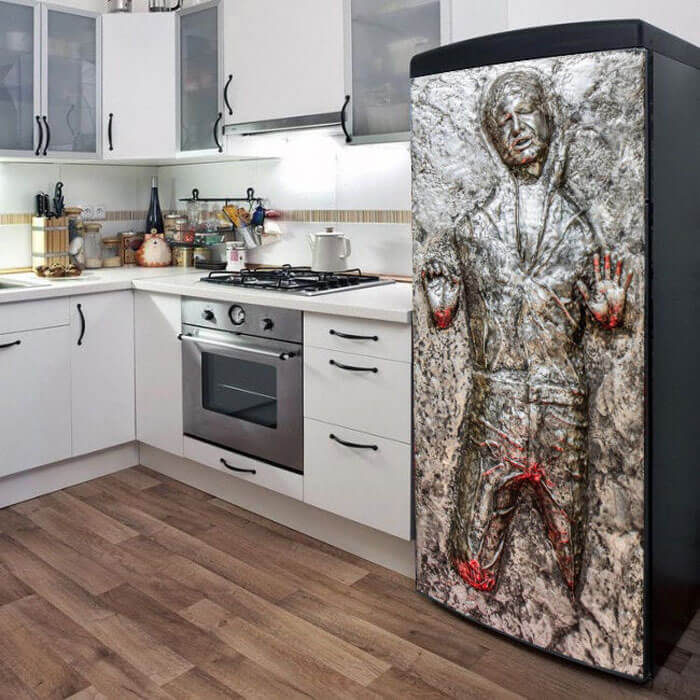 Lime and ice cubes Fridge STICKER [buy on Etsy]