Looking to add a touch of whimsy and personality to your home décor? Look no further than these 10 Statue Snack Trays. These delightful and playful trays are not your ordinary plain serving dishes. With their charming designs and practical functionality, they are sure to be a conversation starter and a unique addition to any space. Let's explore these fun and quirky options that will bring a smile to your face while serving your favorite treats or organizing small items.
We are a participant in the Amazon Services LLC Associates Program. If you make a purchase, Design Swan may earn an affiliate commission. Please read our disclosure for more info.
Hippo Candy Dish Cookie Jar
Made from the finest polyresin, this hippopotamus-shaped candy dish is not only adorable but also versatile. Use it to store sugar, cookies, or any dry snacks you fancy. Its food-safe construction ensures your treats stay fresh while adding a whimsical touch to your kitchen or dining area.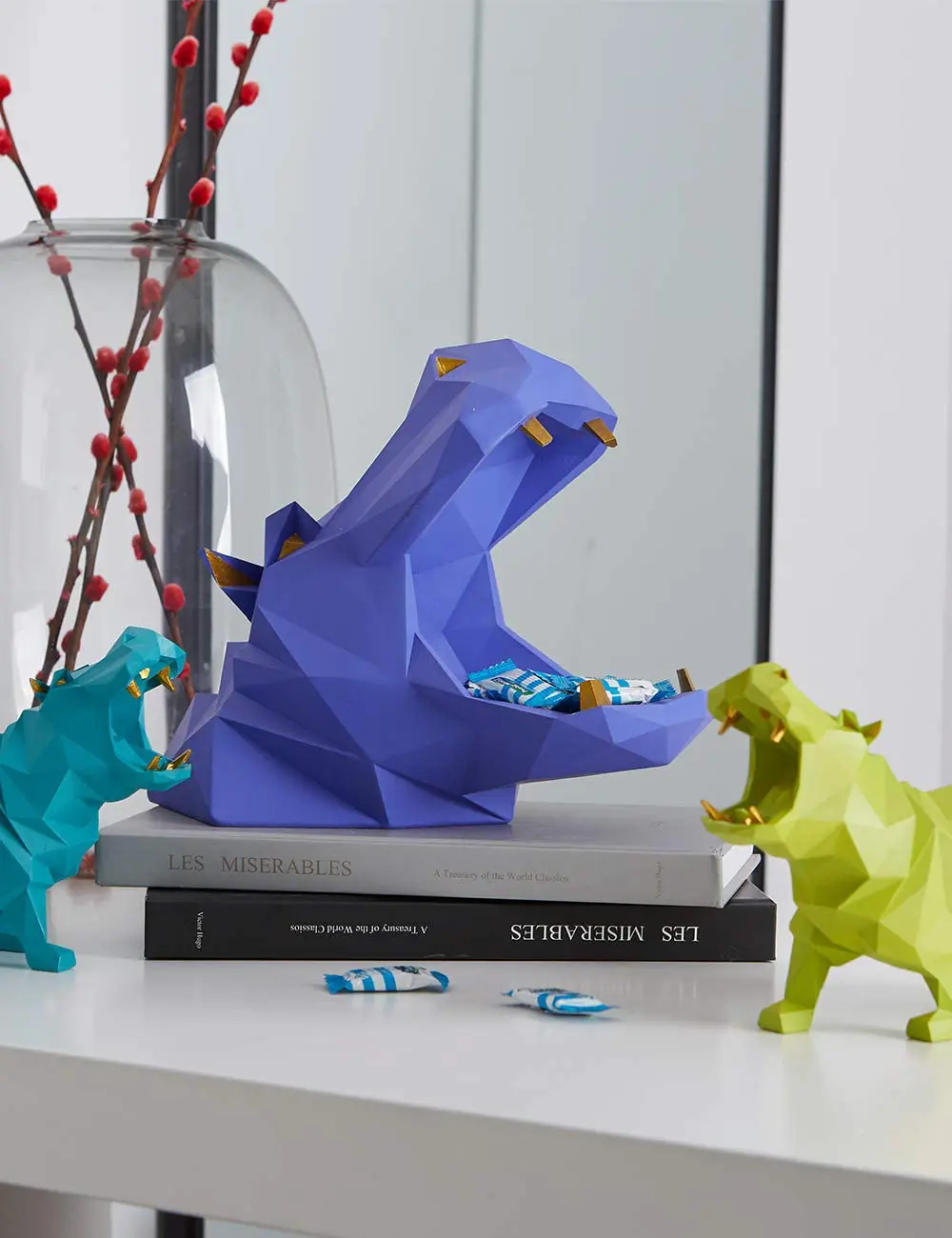 [buy on amazon]
aboxoo Hippo Statue Storage
This multifunctional storage box combines practicality with eye-catching design. Crafted from resin material, it features a smooth and sturdy surface. Perfect for organizing items in your office or bedroom, this hippo storage box adds a playful element to your space while keeping things neat and tidy.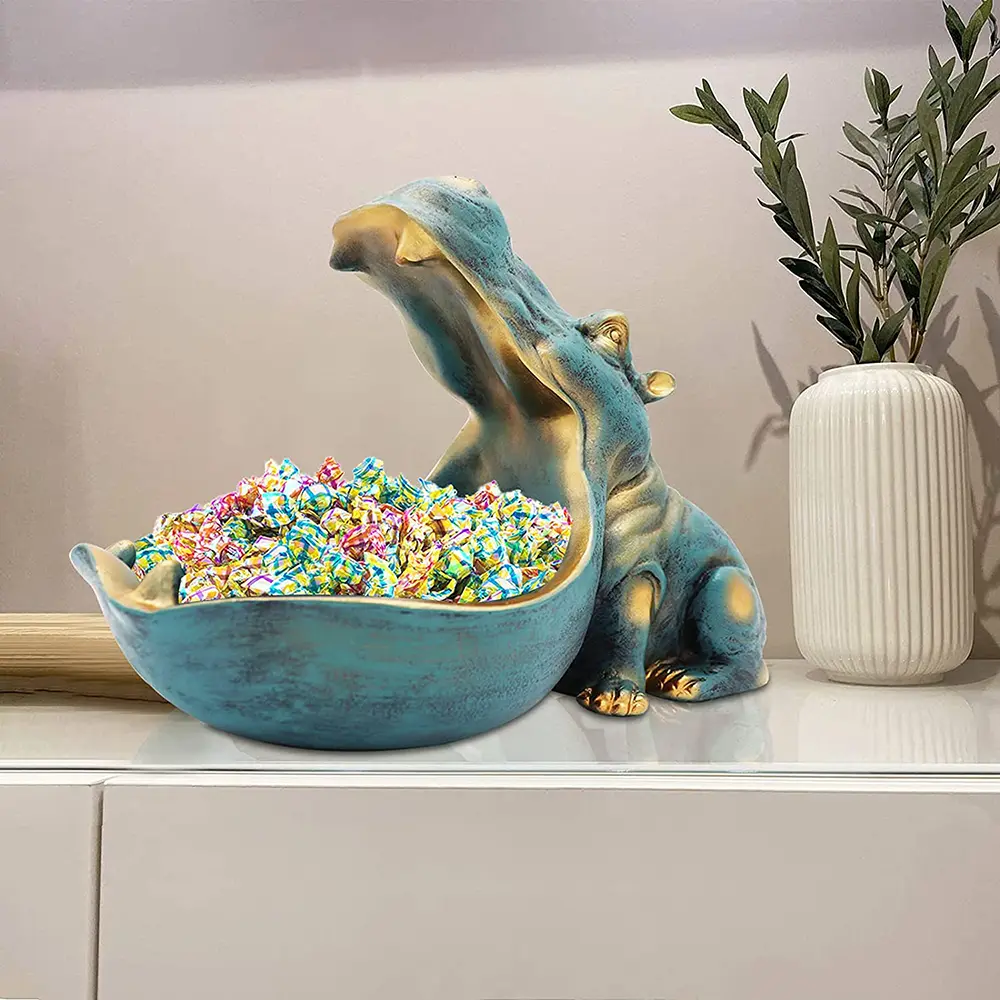 [buy on amazon]
Candy Dish Monkey Cookie Jar Statue
Embrace the mischievousness of this monkey-shaped candy dish. Its durable polyresin construction ensures longevity, making it an ideal home décor piece or a unique gift. With its delightful design and a plate for your favorite treats, it's both functional and visually appealing.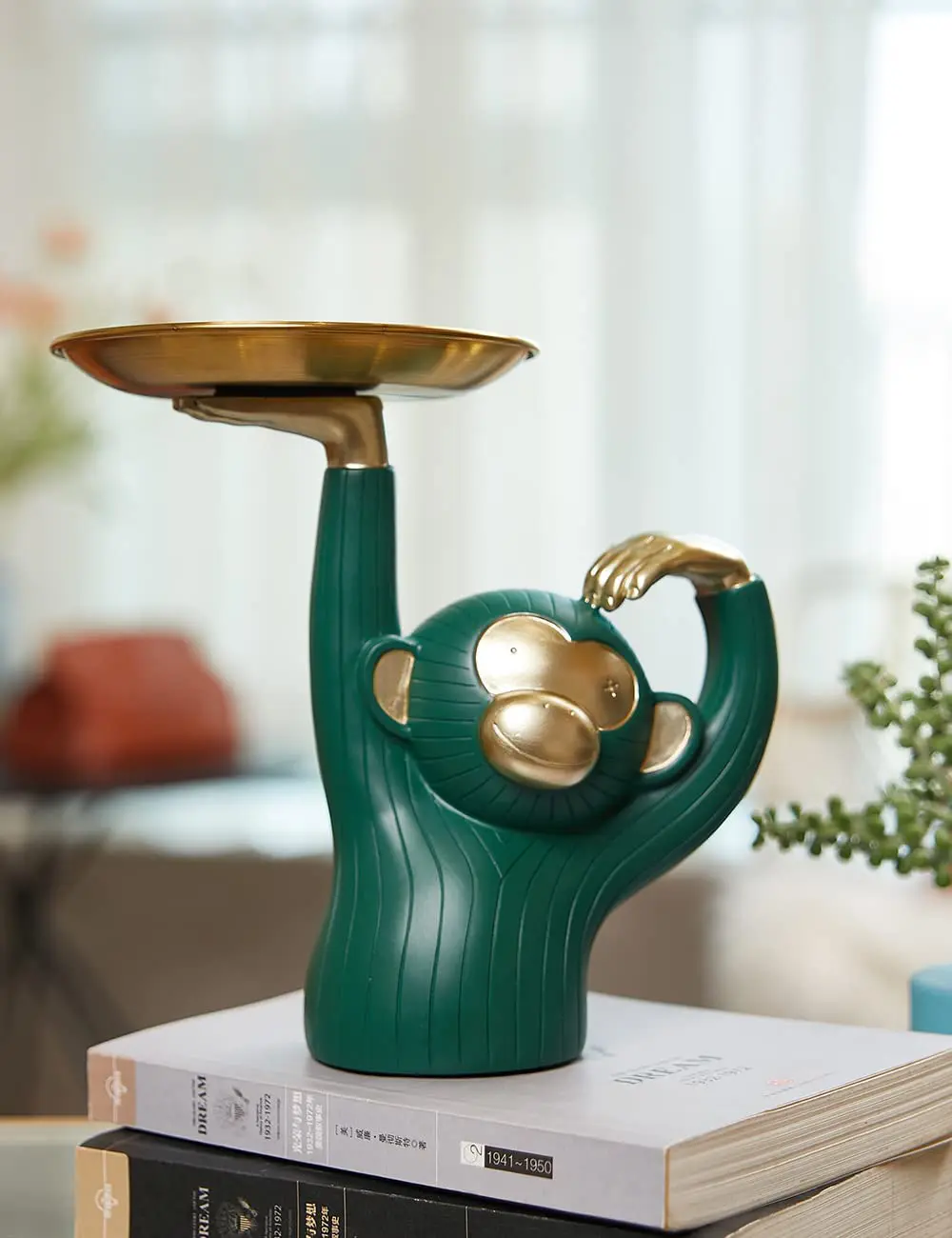 [buy on amazon]
French Bulldog Desk Storage Statue
Add some canine charm to your space with this cool French Bulldog figurine. Not only is it a delightful decoration, but it also doubles as a practical storage container. Keep your keys, jewelry, or candies safe and easily accessible while enjoying the quirky style this piece brings to your home or office.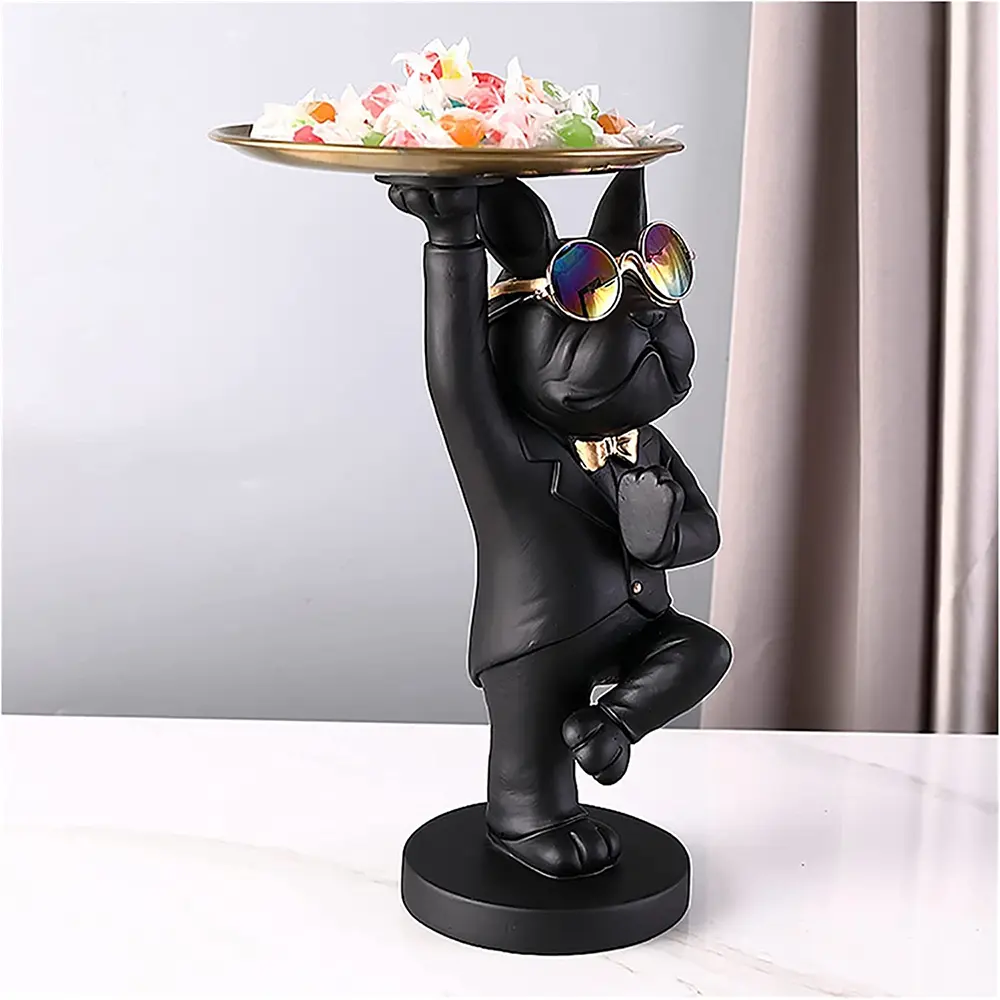 [buy on amazon]
Bulldog Snack Storage Tray
This Bulldog Statue Tray combines utility and artistic design. Made of durable resin, it can hold desserts, appetizers, or small items like keys and candies. Standing at approximately 9.3 inches tall, this tray is a unique conversation piece that adds character to any room.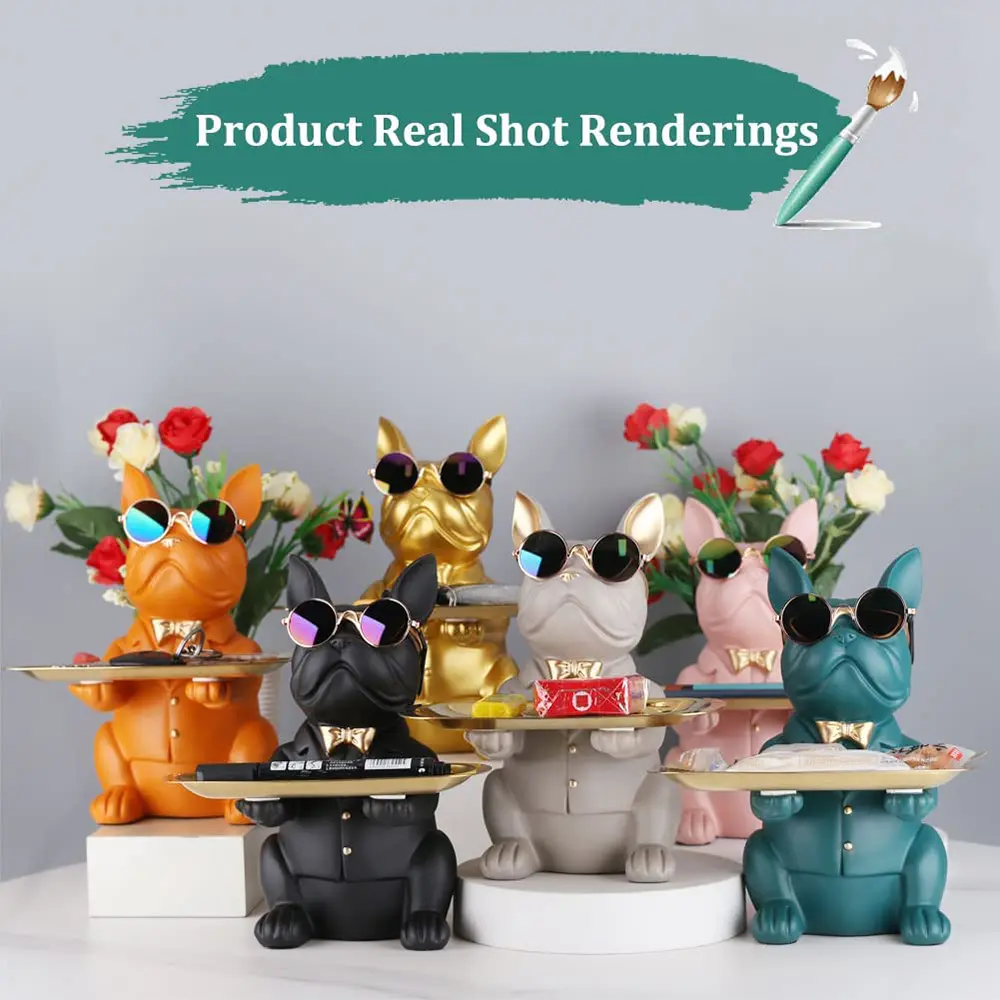 [buy on amazon]
Candy Dish Toucan Cookie Jar Plate Statue
Bring the vibrant colors of the tropics into your home with this charming toucan-shaped candy dish. With its lifelike design and attractive colors, it serves as both a decorative piece and a functional storage solution. Display it on a shelf or table to enhance your home décor while adding a touch of playfulness.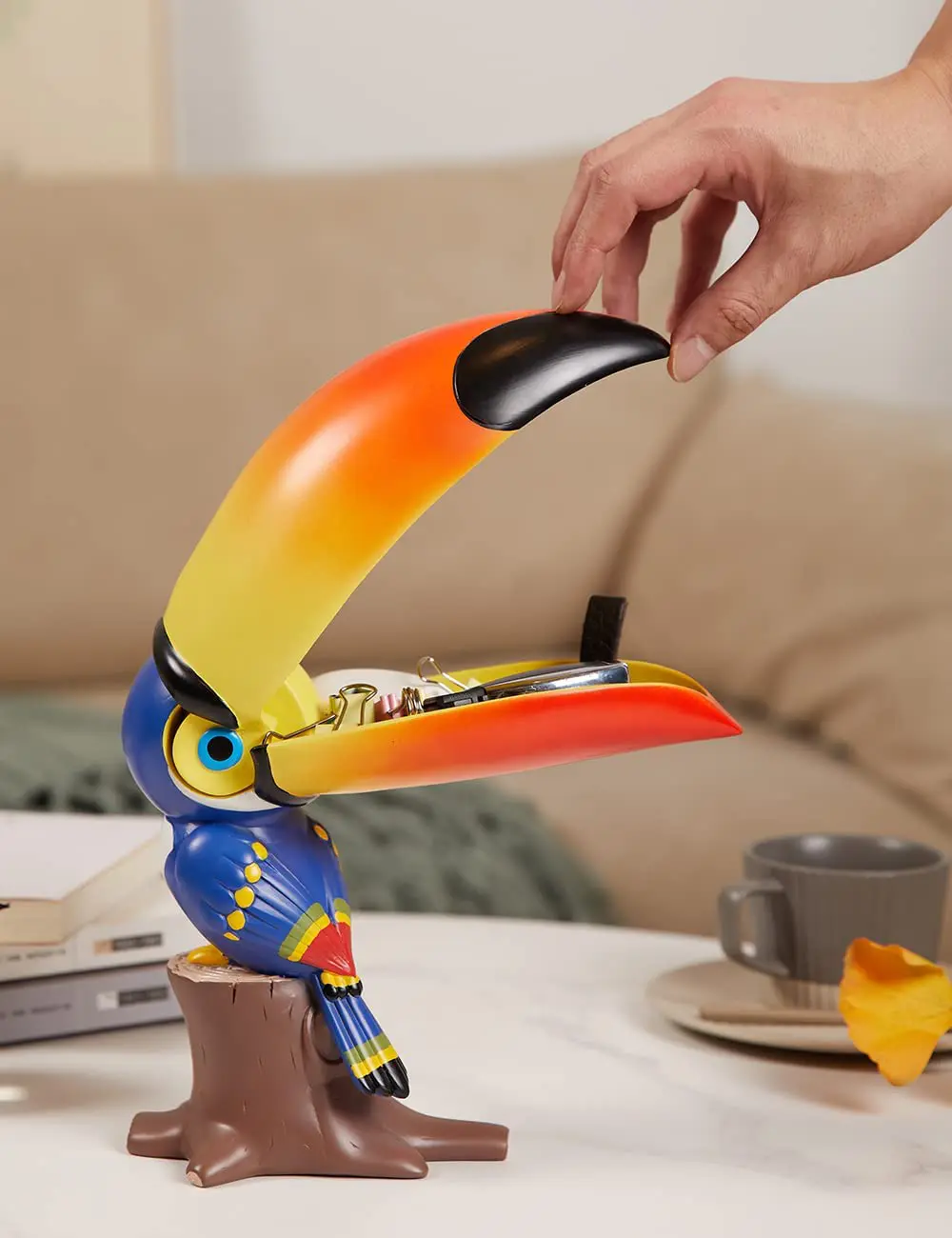 [buy on amazon]
Bear Holding Storage Tray
This bear storage tray combines aesthetics and practicality. With its convenient size, it can add character to your living room, dining area, or bedroom without taking up too much space. Use it to store keys, candy, or even as a jewelry or cosmetics organizer on your dressing table.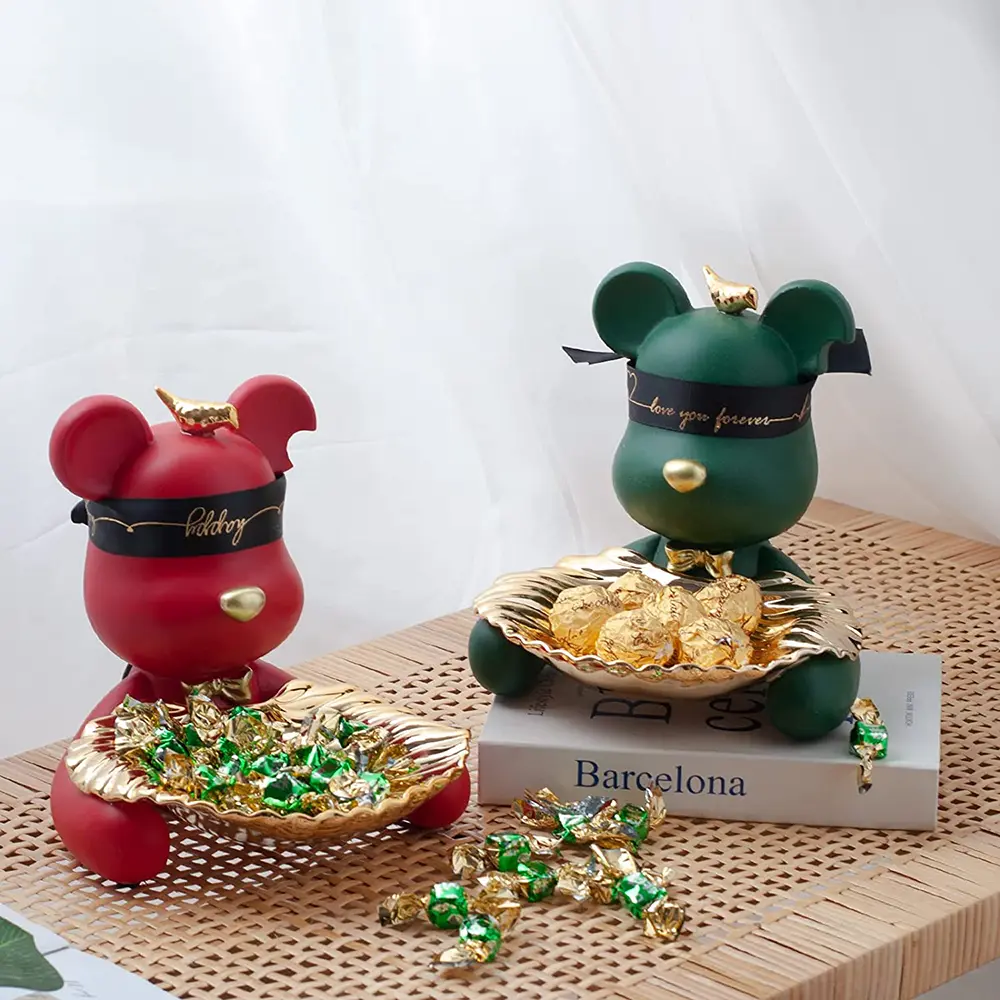 [buy on amazon]
Astronaut Candy Dish Cookie Plates
Take your snacking experience to new heights with this astronaut-shaped candy dish. It's not just a unique serving piece but also a handy organizer for small items like keys and jewelry. The intricate design and copper plate add a touch of elegance to your space.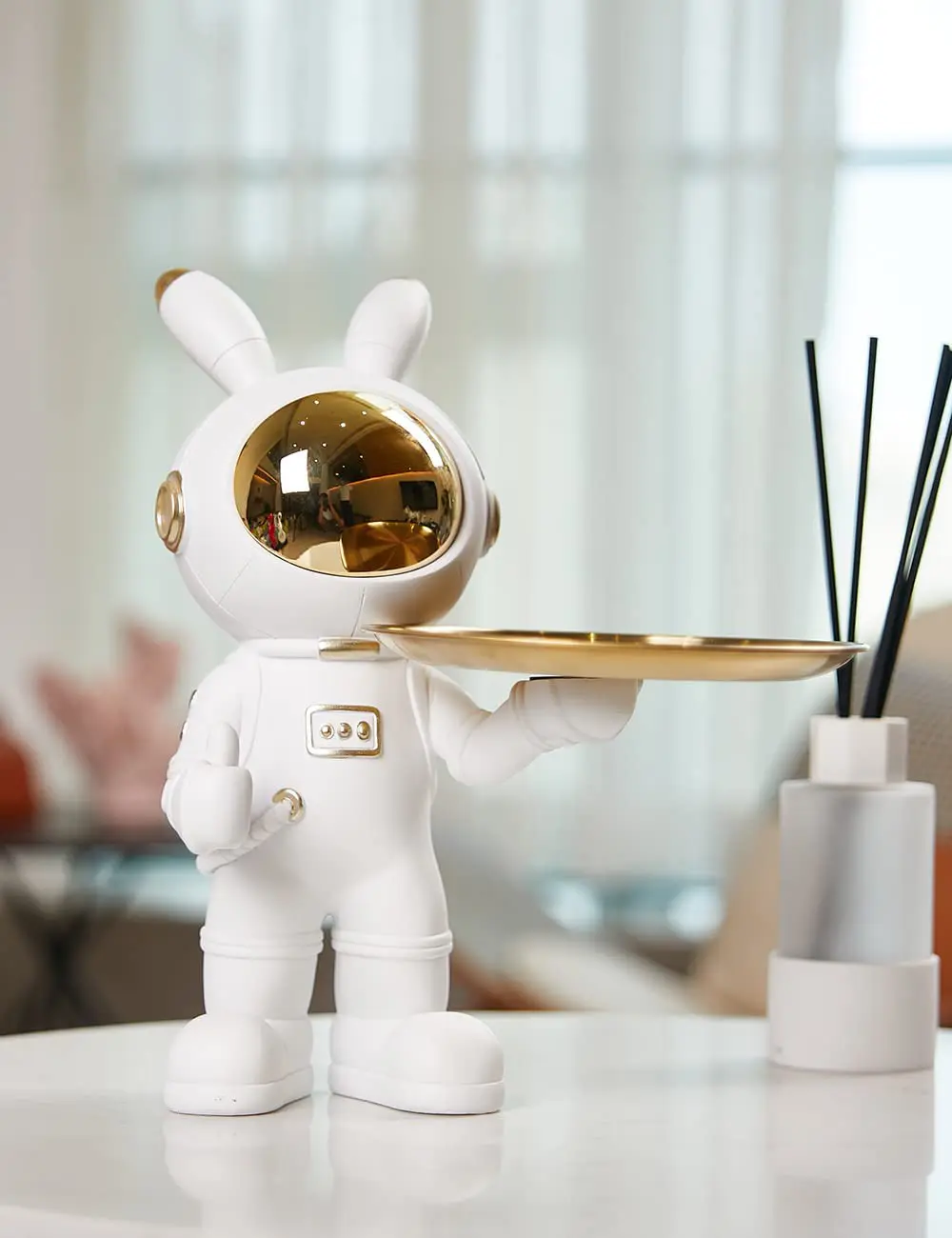 [buy on amazon]
Polar Bear Sculpture with Metal Tray
This adorable polar bear sculpture with a gold-coated metal tray is a delightful combination of artistry and functionality. Made of durable resin, the bear exudes charm and can be used alone as a decorative piece. The removable tray adds versatility and ease of cleaning, making it a versatile addition to your home.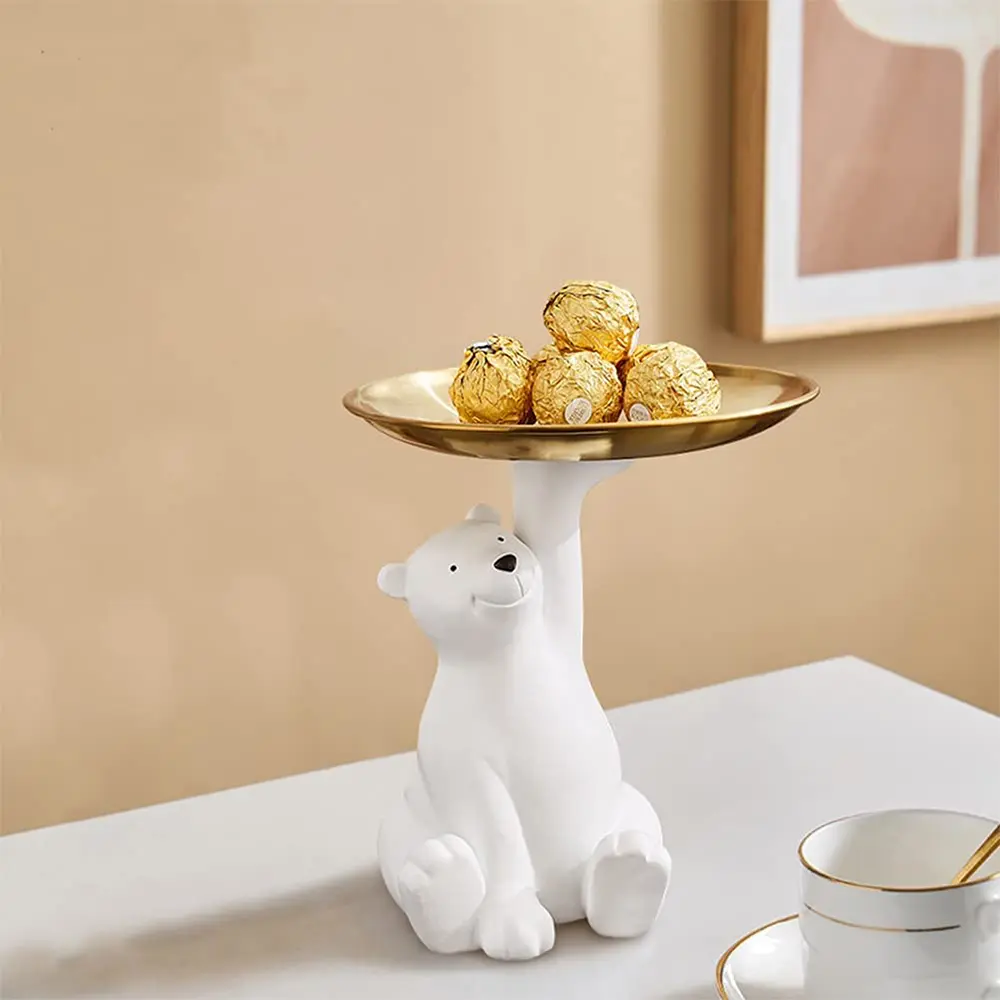 [buy on amazon]
Snack Tray Organizer
Embrace the versatility and creativity of this cute animal-shaped snack tray organizer. Made from high-quality resin, it offers durability and stability. Use it to store fruit, stationery, cosmetics, or any small items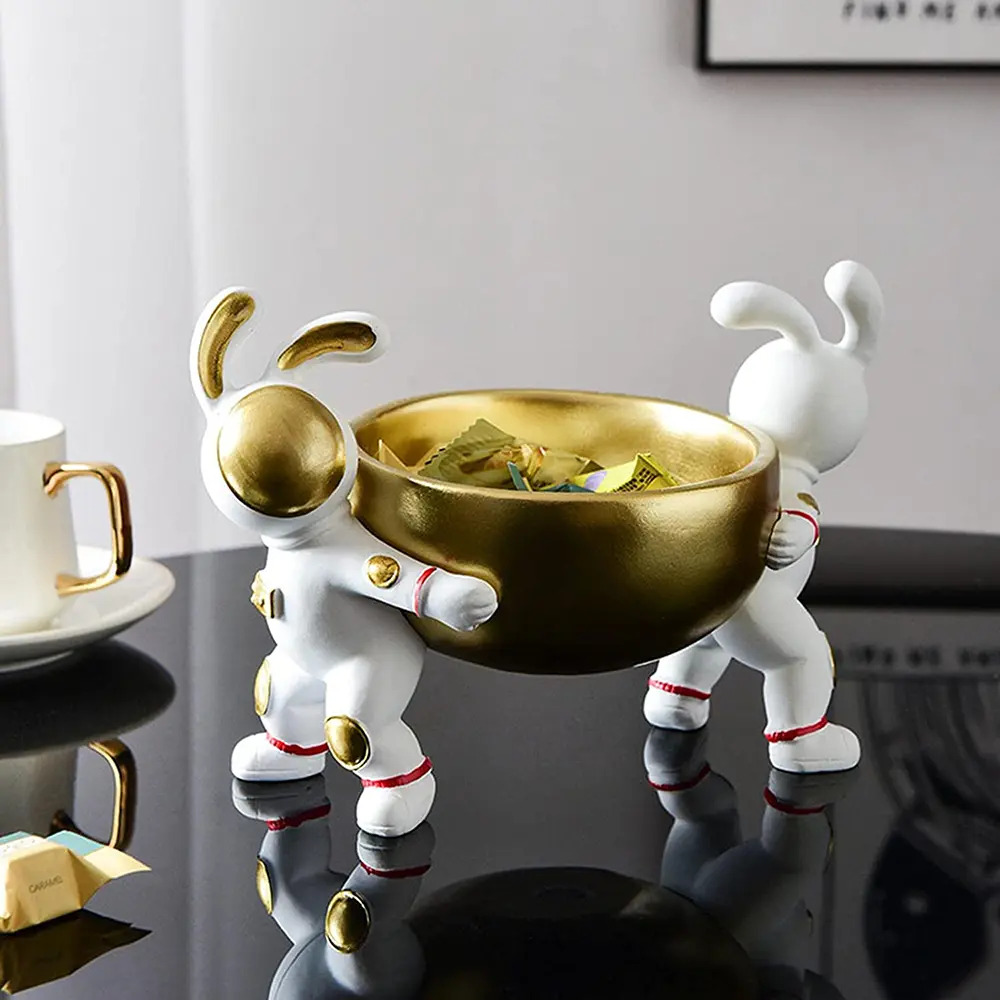 [buy on amazon]