This cool miniature LEGO bike is submitted as a LEGO idea by LEGO creator SleepCow. And if this kit comes to life, you will be able to build your own functional miniature bicycle with 999 authentic LEGO bricks (including bike stand and accessories)!
The bike is incredibly detailed with realistic brakes, handlebars and suspension. It even has a water bottle in an attached clip. Moreover, it has a very good balance between technic and system bricks. The goal is to capture all of the mechanical functions of a real bicycle, including the drivetrain, front/rear brakes and working freewheel.
The Working LEGO Bicycle is currently listed on the LEGO Ideas site and if it gets enough votes this project will become an official LEGO product. If you like the product, head over to the idea page and vote for it.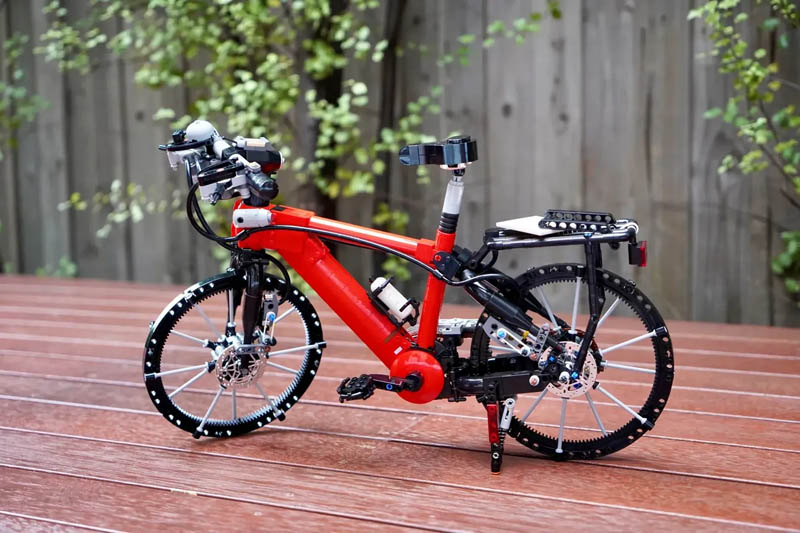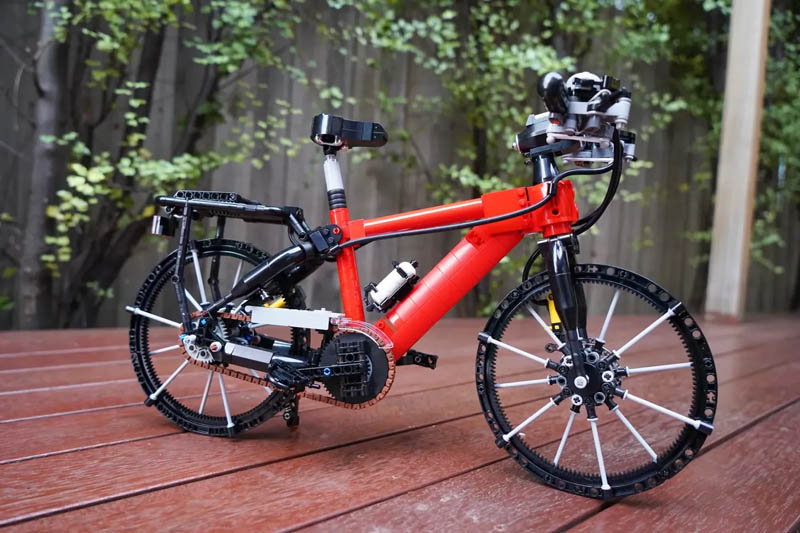 According to SleepCow, This model features:
– Sturdy bike frame
– Comfortable saddle
– Working drivetrain
– Half chain guard
– Realistic pedal and crank arm
– Functional freewheel mechanism
– Working pneumatic front and rear disc brakes
– Adjustable handlebars
– Spring loaded kickstand
– Bike bell
– Bike light
– Realistic spoke wheel
– Rear bike rack
– Bike GPS
– Drink bottle rack
– Rear deflector
– U lock
– Bike stand