Hanging up your clothes in the closet or wardrobe is often a simple task that most people hardly even think twice about when doing. However, if you want to have a clean and neat closet, you really need to pay attention to what you are hanging with – hangers.
There are many eccentric clothes hangers. For example, some are adorably shaped like an animal and some can illuminate in the dark. However, these are not our today's focus. Yeah, these cool looking hangers are special, but they are not necessary. For many of us, we probably will emphasize its practical usage. Hence, our editor hand picked 8 Innovative Clothing and Accessory Hangers that provide some extra bonus like space-saving or adjustable.
Space Saving Clothes Hangers
This cascading hangers is a perfect closet space saver, one single hanger can hold 9 garments(up to 30lbs), use it vertically, you can save over 80% space in you closet. Built from heavy duty, solid reinforced PP material, the magic hangers are made to last, durable and sturdy enough to hang light coats, shirts, dresses, pants and so on.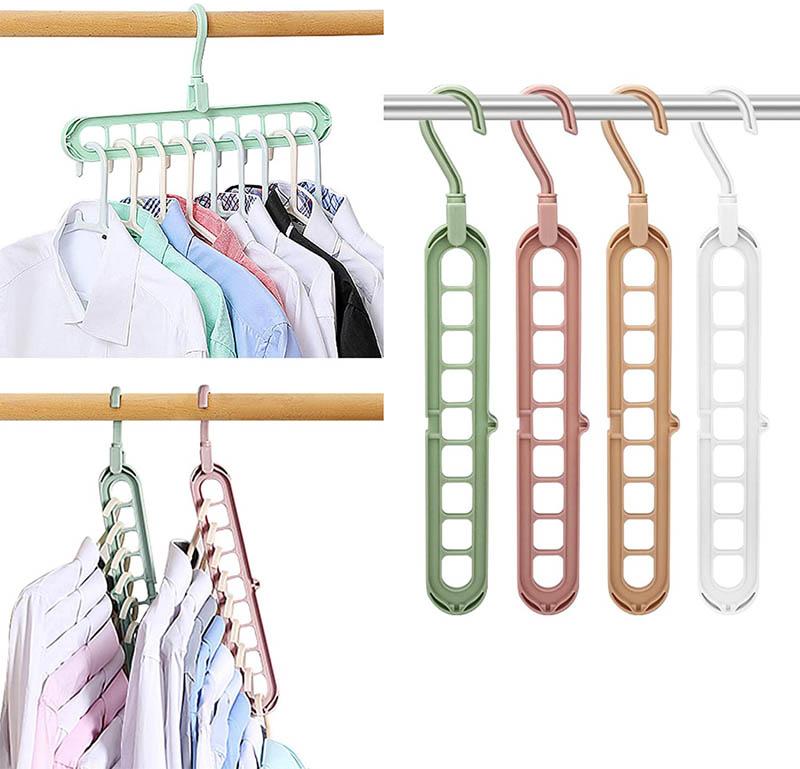 [buy on amazon]
5 in 1 Anti-Slip Metal Hangers
The chrome finished metal parts will be long lasting for using. Foamed Pipe keep your clothes with no shoulder bumps. Diameter of the wire is 4mm, strong enough to hang coat shirt suits outerwear jacket. 5 layers of frame will maximize your closet's space and keep your clothes in order.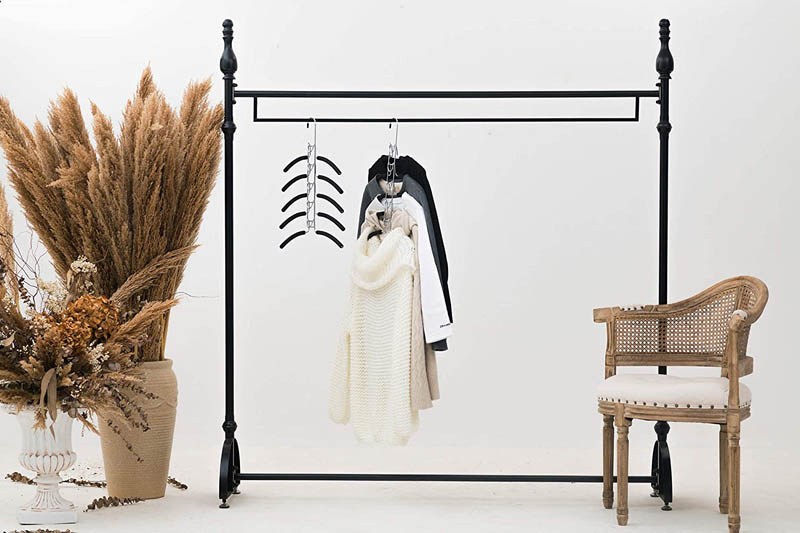 [buy on amazon]
Non Slip Space Saving Pants Hangers
Each pants hangers were added a non slip black plastic tube to avoid the pants fall off and keep them in the place. Made of quality stainless steel with sturdy construction to ensure lasting use and won't get rust. Ideal to organize pants, slacks, toewls, scarfs in your closet. Keep it tidy and orderly.
Magic Space Saving Clothes Hangers
Magic Cascading Hangers for space saving
Ideal for apartments, dorms, small houses
Can be hung vertically or horizontally to maximize home space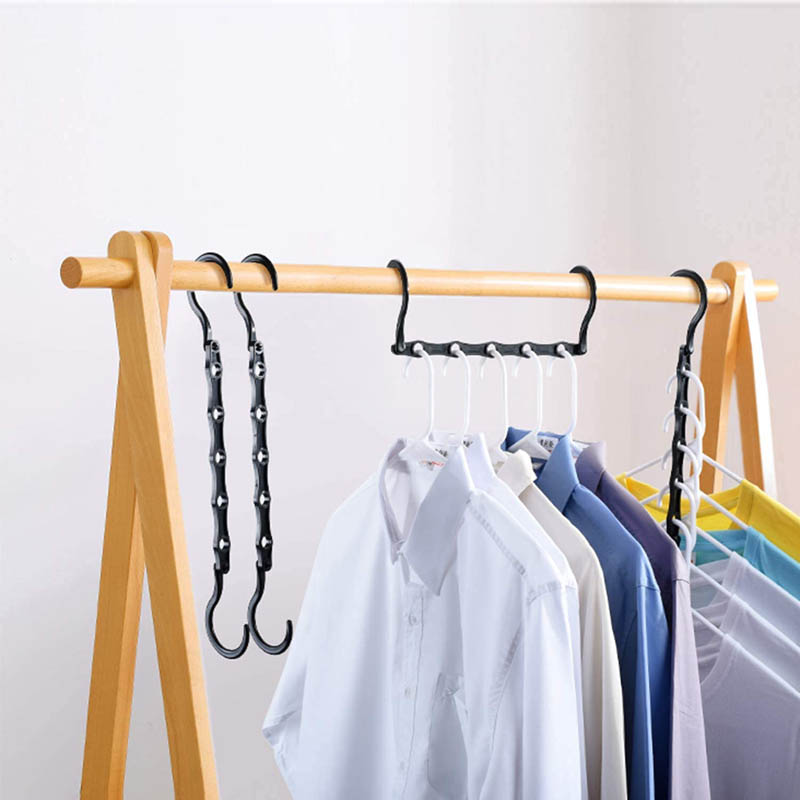 [buy on amazon]
Adjustable Children's Clothes Hangers
Ideal adjustable dimensions for infant and kids' clothes, it allows you to widen the hanger arm out to adapt to your child's growth.
The hanger made of 100% Premium PP material, odorless and safety.
The hanger made of 100% Premium PP material, odorless and safety.
Tabs on the hanger keep their shirts, sweaters, coats, and dresses from falling off.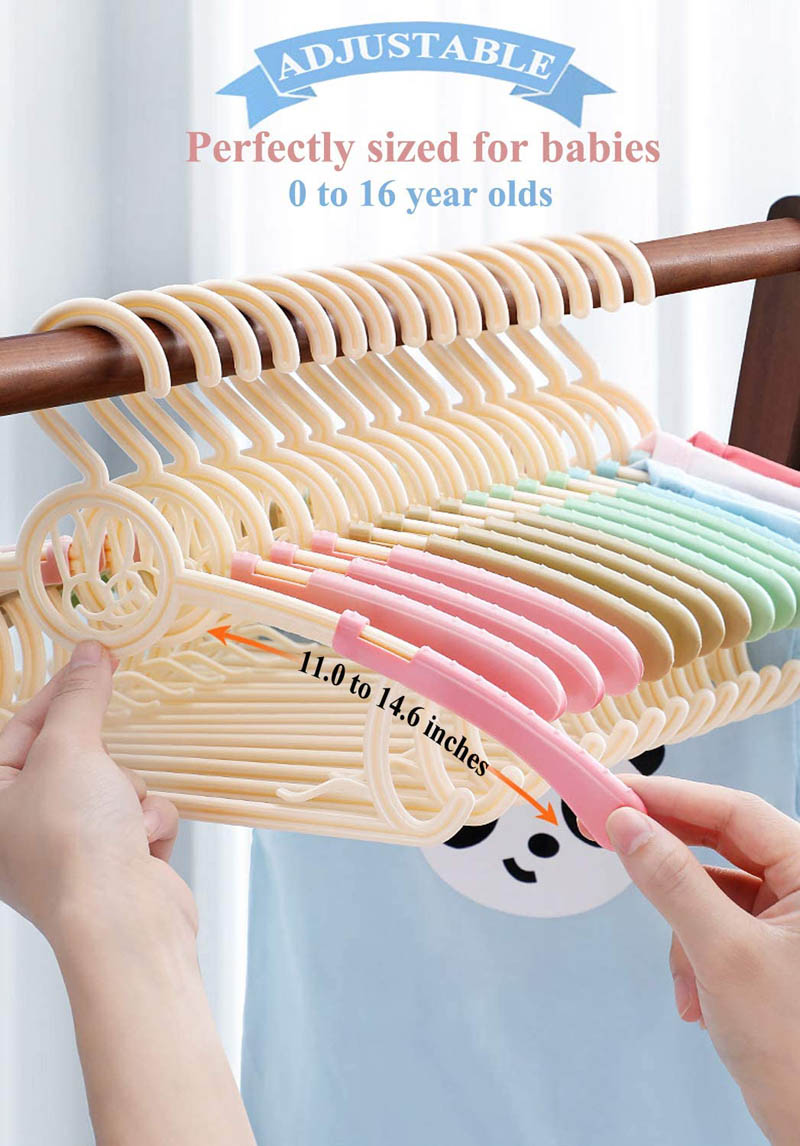 [buy on amazon]
Belt and accessory Hangers
This Elong Home 11 belt/tie hanger for men and women is crafted with durable eco-friendly ABS plastic. It is designed with 11 smooth large hooks for organizing all your ties, belts, scarves or other accessories. Don't waste valuable time to find out your neckties, belts or scarves. This hanging belt organizer for closet allows you to immediately choose the best tie or belt matching your outfit. Having a convenient life way to let you have more time enjoy yourself!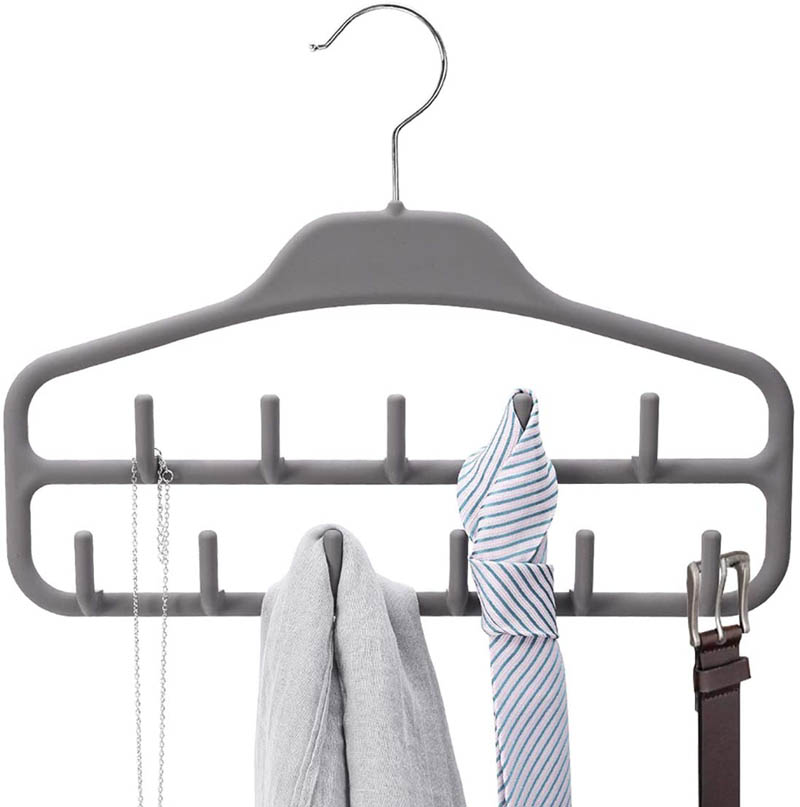 [buy on amazon]
Multi-Purpose Clothes Hanger
Hurdle Hanger's innovative design helps prevent the neckline of your tops from stretching. Now you can hang your favorite shirts, even turtlenecks, with ease.
It is designed to hang clothes 2 to 3 inches (5 to 7.6 cm) higher than average hangers, creating more storage space beneath.
Hurdle Hanger is made of ABS (Acrylonitrile Butadiene Styrene), an easily recyclable high-quality thermoplastic with increased strength, rigidity, toughness, and temperature & chemical resistance.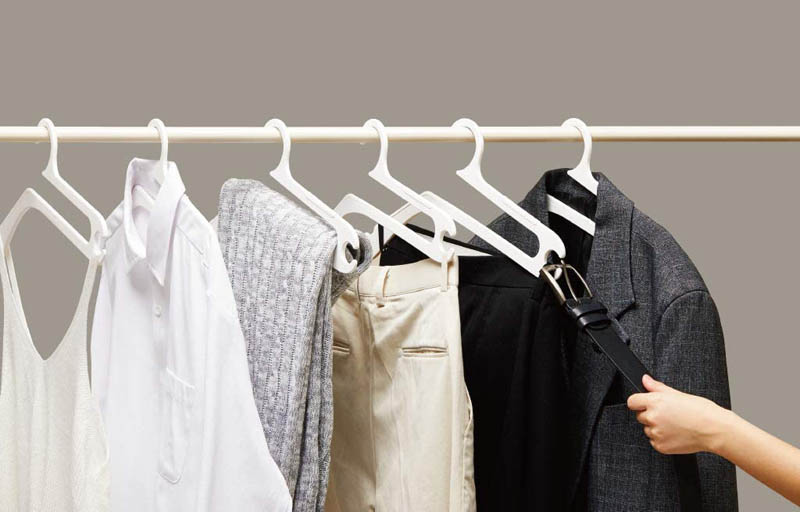 [buy on amazon]
Folding Travel Hangers
Vanbatey folding travel coat hanger made of high quality ABS material, which folds easily into a small space for carrying. Different hanger options, for different types of clothing. You won't have to carry many different coat hangers but just one foldable hanger from Vanbatey.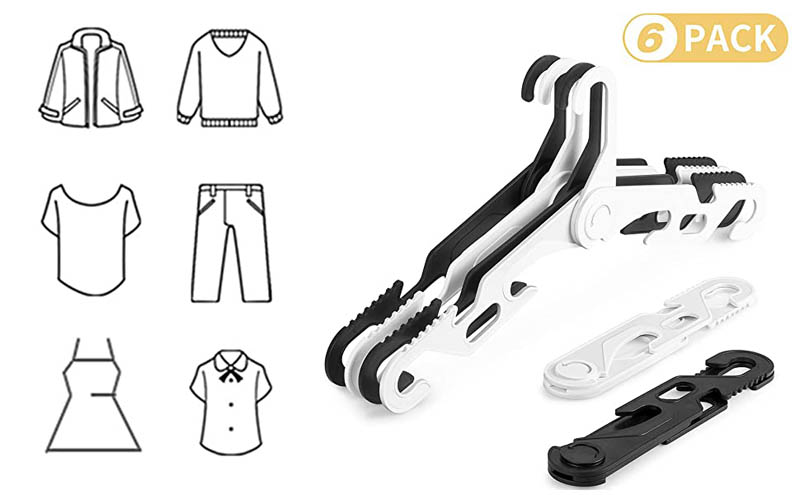 [buy on amazon]