Can you imagine how a fully functional Apartment with kitchen, bathroom, dinning room, living room and bedroom with only 30 Sqm will look like? If you can't or don't believe it exist, take a look at how BEP Architects did for the apartment in Brasília, Brazil.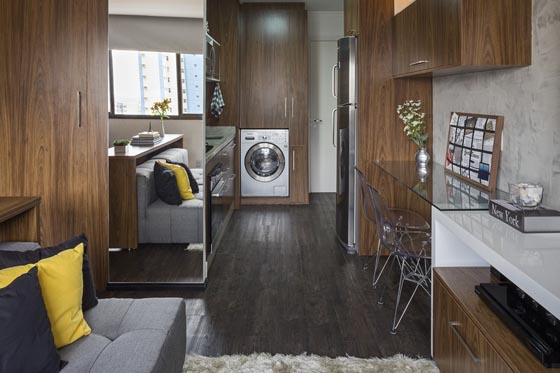 Due to the unit's size, there is no way to put all those rooms in 30 square meter space separately. However, BEP Architects cleverly answer the challenging demand via multiple use of spaces. With the help of retractile bed and transformable sideboard, the living room can easily be converted into a bedroom or a dinning room.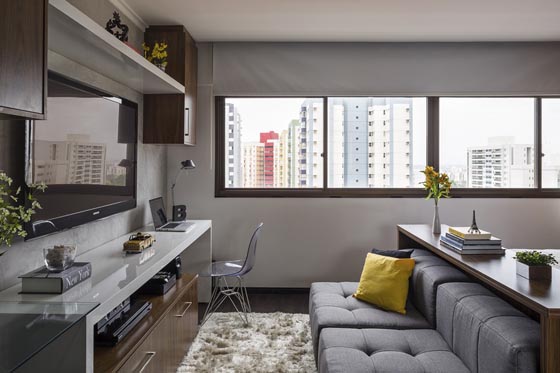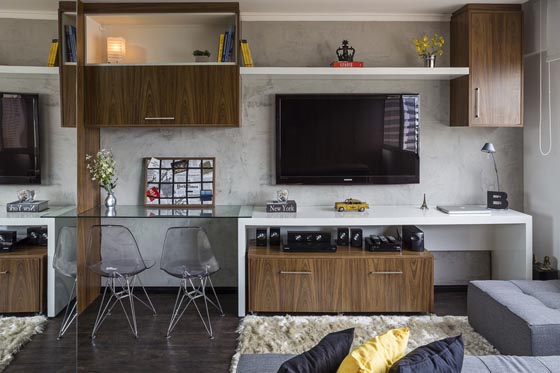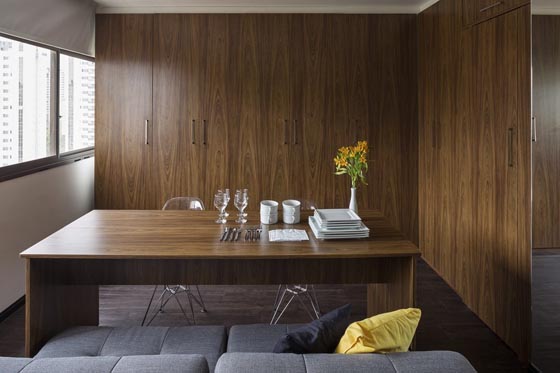 Check the video to see how to transform among living room, dinning room and bedroom. For more detailed information, you can refer to the room layout at the end.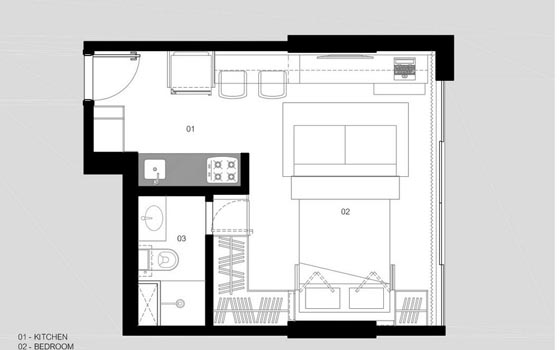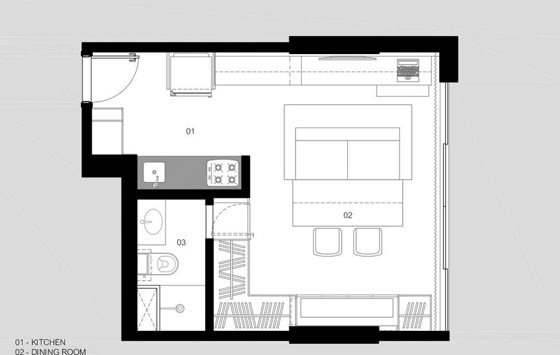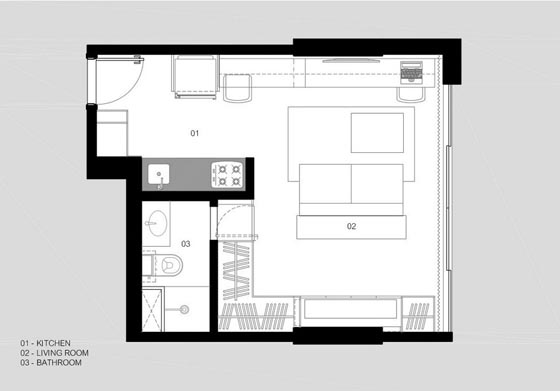 via: freshome