As its name suggested, the latest creation from MB&F, the Horological Machine No.10 Bulldog or simply HM10 Bulldog, is inspired by the famous dog. And the watch itself does actually look like a dog. Two prominent aluminum time-display "eyes". A collar studded with projections that allow you to wind the mainspring or set the time. Stout but flexible "legs" that wrap around your wrist. And above all, a massive jaw. The hinged jaws open and shut according to the amount of wind left in its mainspring — a fully closed mouth tells you that "Bulldog" is wound down and will soon take some rest unless you wind it again.
Despite its imposing size (it measures 45 mm across, 54 mm from nose to tail, and 24 mm of maximum height), the HM10 Bulldog remains easily wearable, secured to the wrist by a hand-stitched blue or brown calf-leather strap fastened with either a folding buckle or Velcro system.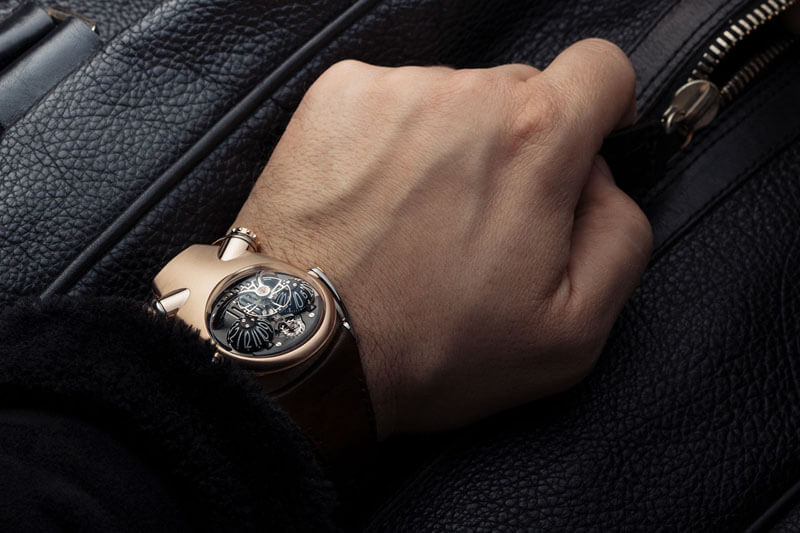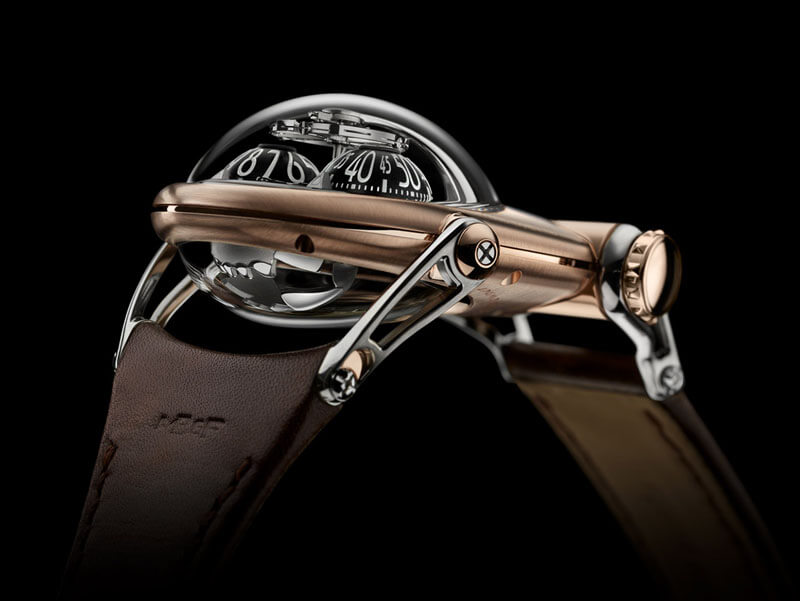 When you see the rows of shining teeth lining the jaws, the the movement is fully wound up and guarantees an autonomy of at least 45 hours.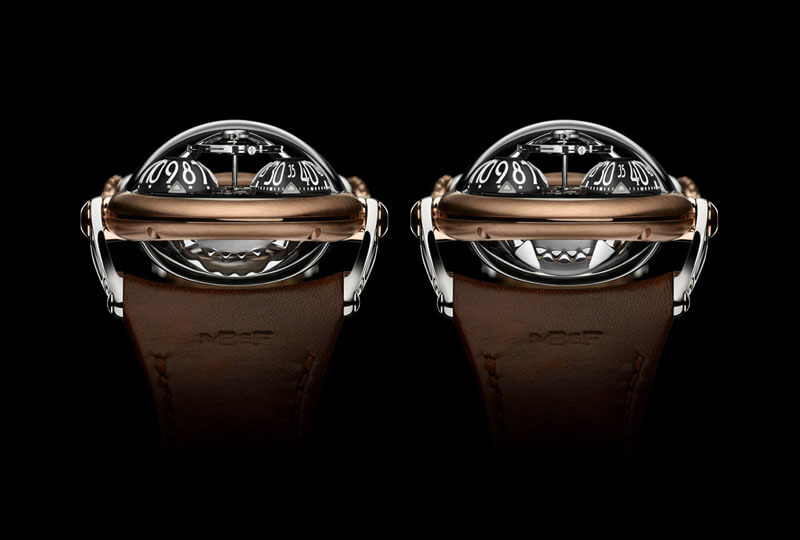 Inside the HM10 Bulldog beats a brave heart beating at 2.5Hz (18,000 vibration per hour). This hand-wound movement is comprised of 301 components including the bespoke flying 14 mm balance wheel with four traditional regulating screws floating above the domed dials.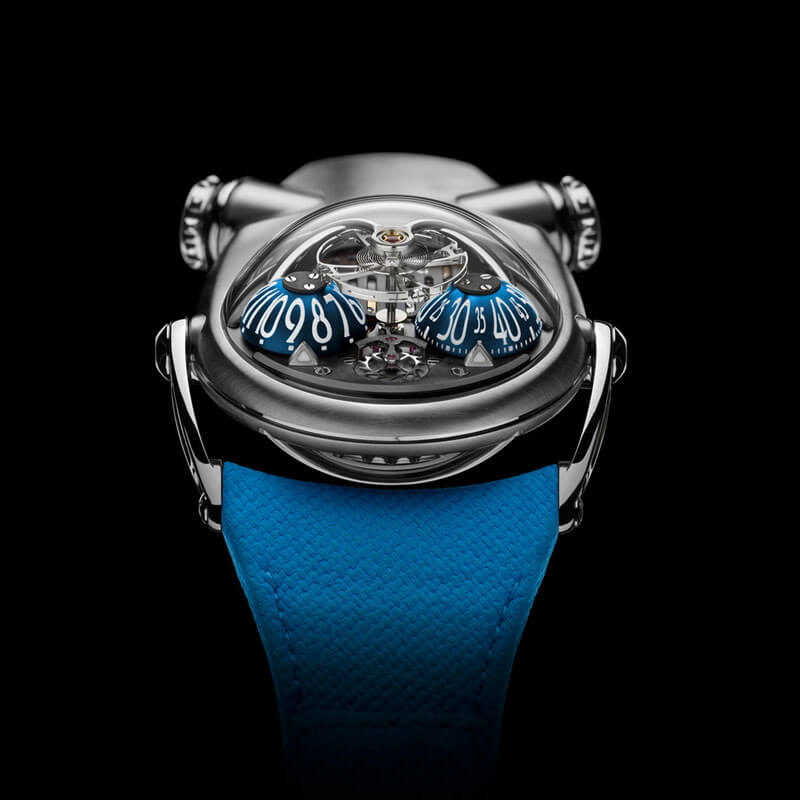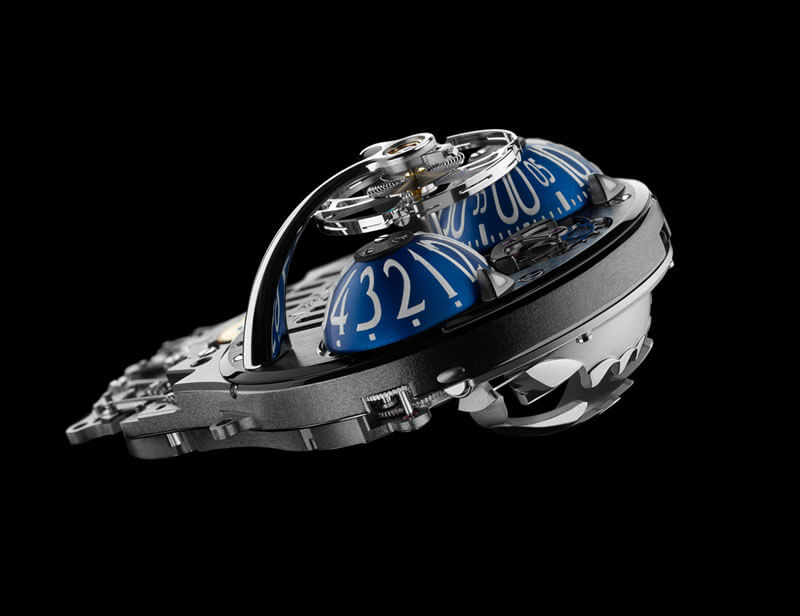 The MB&F Horological Machine N°10 Bulldog is available in two launch editions: grade 5 titanium body with blue hour and minute domes, and 18k red-gold and titanium body with black hour and minute domes. Prices are Swiss Francs 98,000 / US$ 105,000 / Euro 92,000 + VAT and Swiss Francs 112,000 / US$ 120,000 / Euro 105,000 + VAT, respectively.