It's all about the little details when it comes to giving your living room that perfect finishing touch. From stylish hardware to cozy blankets, these small additions can make a big impact in terms of both aesthetics and comfort. This guide will show you how to add some nice finishing touches to your living room to make it feel like home sweet home.
Improve aesthetic appeal with skirting
Skirting is a decorative element often used to add a finishing touch to a living room. It can be used to cover up unsightly cords or pipes and add a bit of extra insulation. Skirting can be made from various materials, including wood, metal, or plastic. It is available in many colors and styles, so you should have no trouble finding skirting supplies that complement your living room's décor. Installing skirting is relatively simple, and it is an inexpensive way to improve the aesthetic appeal of your home.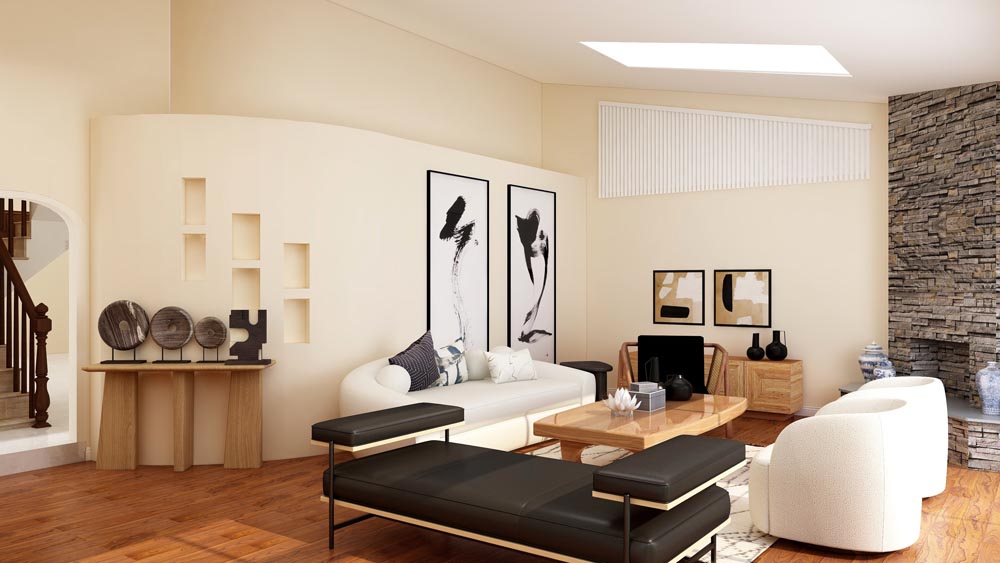 Use artwork
Artwork can be a great way to add a finishing touch to your living room. It can add color and interest and make a small room look bigger. But how do you choose the right artwork for your space?
Here are a few tips:
Consider the size of your living room. If it's on the smaller side, you'll want to choose smaller pieces of art. Large paintings or photographs will overwhelm the space.
Think about the colors in your living room. Do you want the artwork to match or contrast with the rest of the room?
Hang the artwork at eye level. This will help it feel like it's part of the room rather than something that's just been plopped down in the middle of it.
Get creative with how you hang the artwork. Feel free to group pieces together or hang them in unconventional ways.
Choose artwork that you love. It's your living room, so make sure you choose pieces you'll enjoy looking at daily.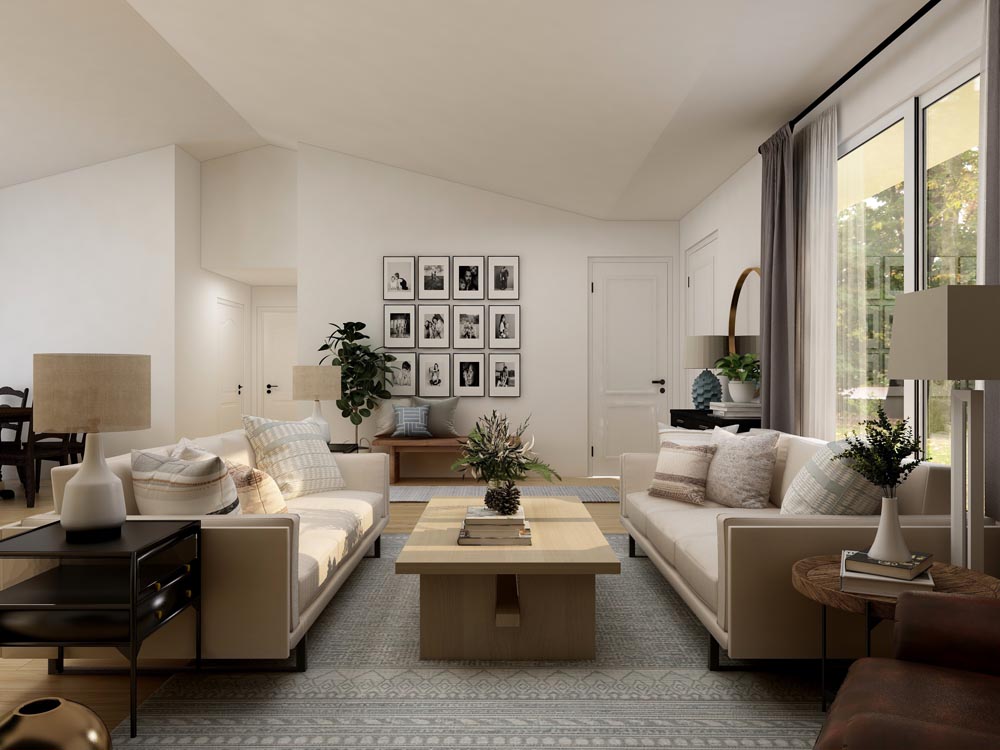 Following these tips, you'll be sure to find the perfect artwork to add a finishing touch to your living room.
Use accessories
Accessories are the perfect way to add a finishing touch to any living room. They can add color, texture, and interest to a bland space. Plus, they can be easily changed out when you want a new look without having to redecorate completely.
When choosing accessories for your living room, remember a few things. First, consider the overall style of the room. If it's more traditional, go for classic pieces that complement the existing furniture. If the space is more modern, then opt for contemporary pieces that will make a statement.
Another thing to think about is how you want to use the space. If you entertain often, you'll want to choose accessories that will make the room more inviting and comfortable for guests. If you simply want a place to relax and unwind, go for pieces that reflect your personal style.
Consider your lighting
Both natural and artificial lighting can play a role in setting the tone of your living room. For a more cozy and intimate feel, try using softer light sources such as lamps or candles. On the other hand, if you want to create a more dramatic look, accent lighting can add some visual interest to your space.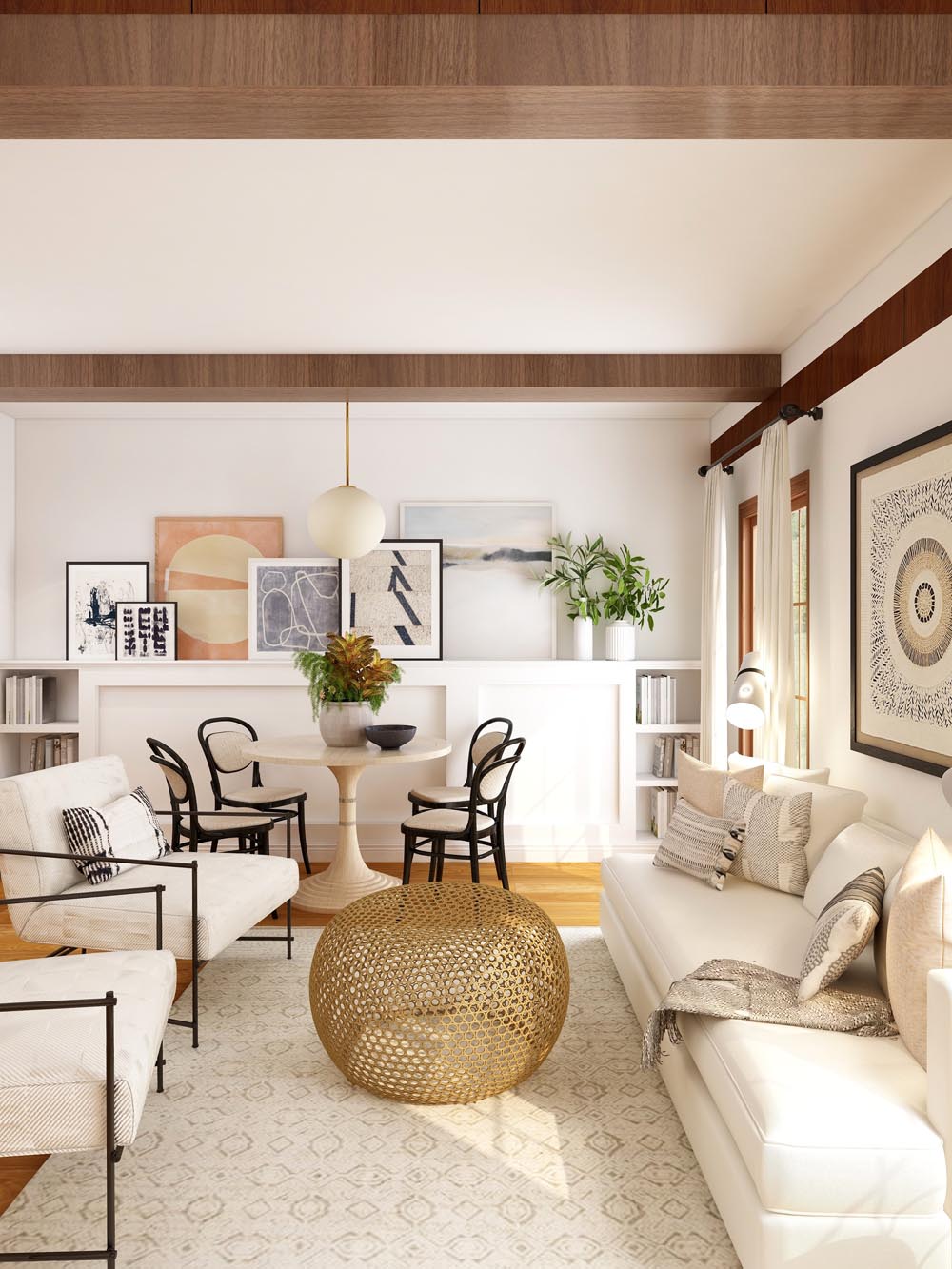 Following these tips, you can easily add some nice finishing touches to your living room and make it feel like your personal haven. So go ahead and experiment with different looks until you find something you love – your guests will surely notice (and appreciate) the extra effort.