If you rent a home, the chances of making significant changes, such as painting a wall or changing the shower head, are slim. Often people opt out of changing rented homes because they do not own them. But decorating a rented house does not have to be a challenge. There are plenty of ways to add your distinctive touch without causing damage. Here are our tips on decorating a rented home without making permanent changes.
Add signature art pieces
When people search for 'rooms for rent near me' art is rarely a consideration. Especially when you will be renting, however, including signature art pieces in your space will add personality. We understand that rental agreements often state that you cannot damage the walls, so you will not be allowed to hang pieces on the wall. This does not have to hold you back. There are many ways to display art without damaging a wall.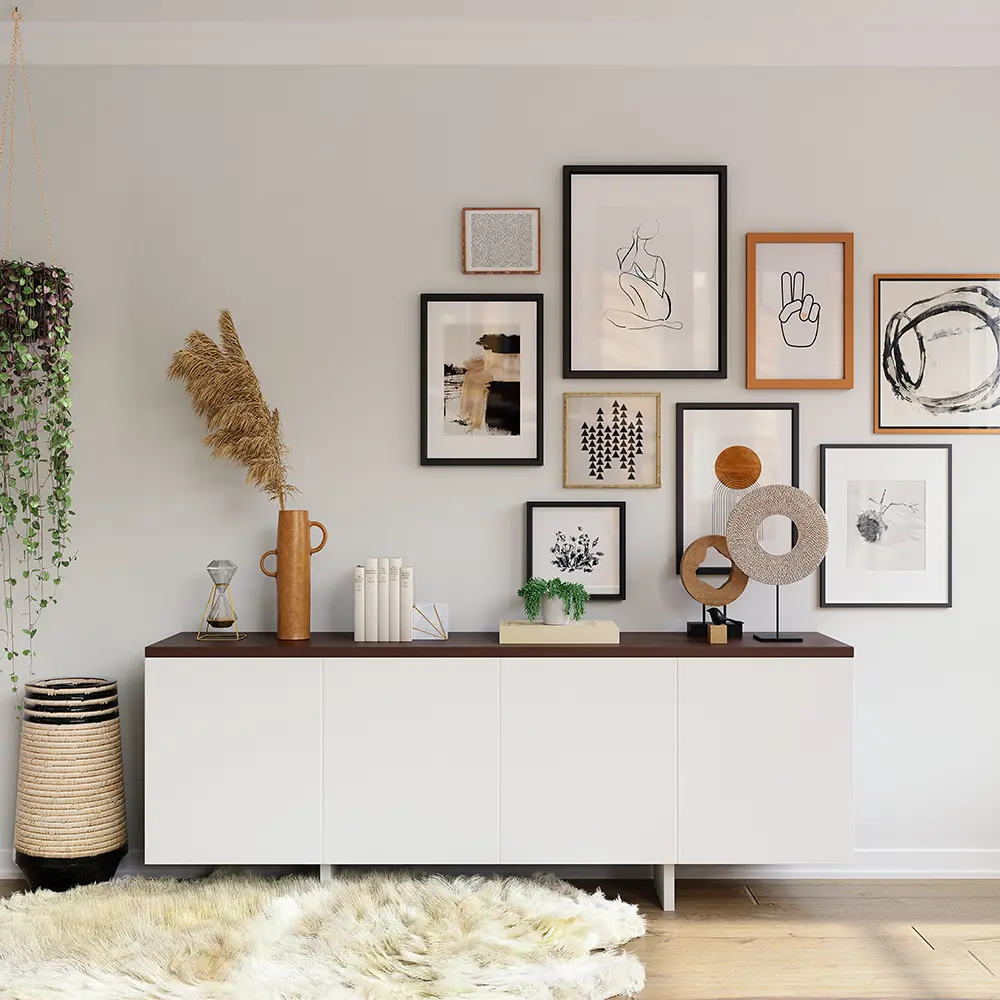 There are picture-hanging strips. The strip is an adhesive tape that you can use to hang small and lightweight items on the wall. They are easy to use, and you will not need to scrub for hours to remove them. Next, there are picture ledges and shelving. A picture ledge is a shelf specifically created to display pictures and artwork. You can easily install them using brackets and adhesive tape.
Redesign your living space
In the design aspect, you can get creative. Here you should focus on statement pieces such as rugs, chairs, big, bold pillows, and luxury throws. These items should be easy to move around. Additionally, temporary wallpaper is another way to spruce up your rented home. Instead of painting, temporary wallpaper lets you update your walls as often as possible. You can play around with textures, colors, and patterns. You do not have to decorate each wall. Instead, you can select a feature wall and update it as regularly as you can. And if you need some inspiration, check out some wallpaper trends.
Create a photo wall
Photos of yourself and your family around your home should always be encouraged. And it adds so much personality and a sense of warmth. Select a feature wall in your home. It can be in the lounge or even the reception area. On this wall, create a photo gallery with several images of you and your family.
How do you create this wall? First, select a color and theme. Choose from a range of frame sizes and shapes and arrange them on the floor until you find the composition that will work. Once you are ready to hang them on the wall, add adhesive tape. Especially those that are easy to remove.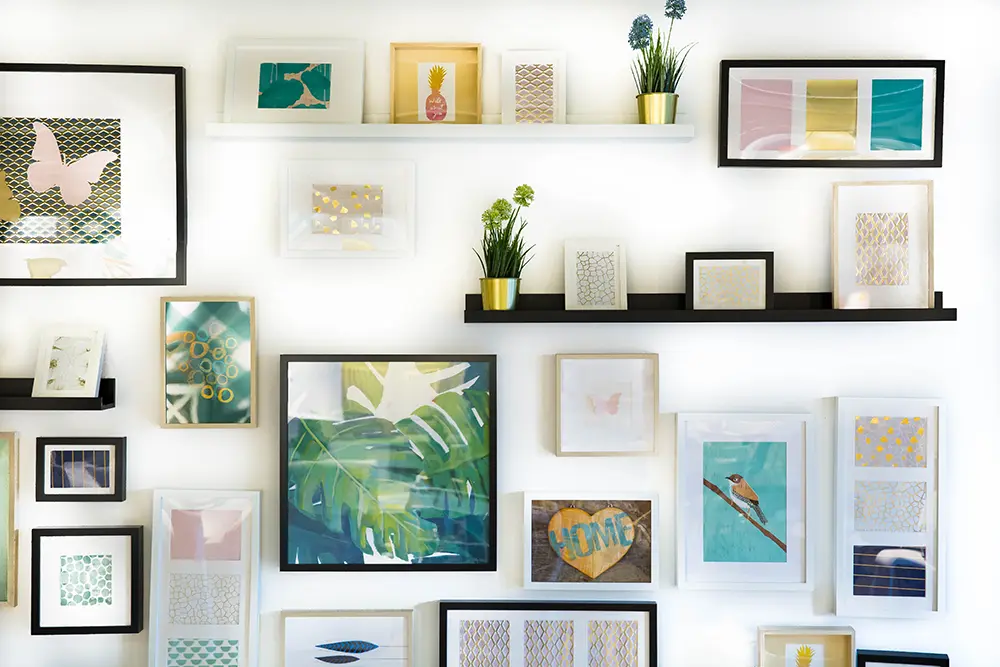 DIY arts and crafts projects
Crafting is one of the best ways to enhance your rented home. You can get creative and make things you never knew you could. An excellent DIY craft is making a macrame plant hanger. Whether or not you like the bohemian feel, they add so much personality to a home. And they are easy to make.
Grab some cords and cut them into four pieces in your desired length. Next, you must tie a knot at the top of the cords. Divide them into four groups. Hereafter, create a series of knots down the length of the ropes. Once you have completed all the knots, you must tie them together at the bottom. This creates a loop in which you can place your pot plant.
Product design
Since you will live in a space you want to customize to suit your taste, why not produce a few product ideas? Look at your home and analyze it. See what is needed. And if it is not on the market, why not design it yourself? You could be solving a decorating problem for millions.
Decorate the interior
Look at scatter cushions, curtains, rugs, and small decorative items such as ornaments and sculptures. Keep in mind that you can change these items quickly, and it will not affect the structure of your home at all. So that is already a win. Look at assorted colors and textures, and patterns too. Think about it this way: In summer, keep things light – instead of a thick rug, use a thinner one. In the winter, you can make your decorations warmer to introduce a cozier feel.
The structure
You can only change the structure of your rented home. But you can add some neat architectural changes. You can add a partition to split a space into two. Partitions work well because they are not permanent fixtures; you can remove them as and when needed. Do make sure you have permission from your property owner, though.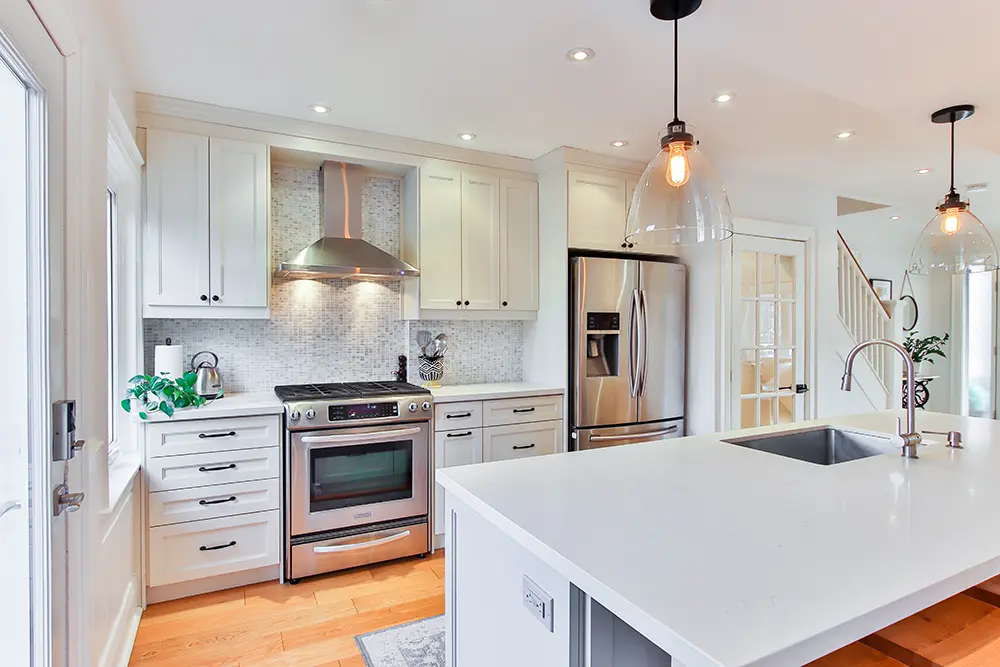 The kitchen
A significant aspect of your home must be the kitchen. Having a space to cook delicious food is paramount for a happy life. Sometimes kitchens are also relatively tiny, with little to no storage space and no room for decorations. However, there is one way to spice things up in the kitchen that is both decorative and functional. Get a butcher's block. These nifty items have ample storage space and are an excellent addition to the kitchen. You can customize your butcher's block to reflect your taste and style. You can also make a butcher's block countertop from scratch.
To end, there are multiple ways in which you can decorate your rented home without making permanent changes. You must be creative, make your products, and think outside the box.