Project: Manhattan Triplex Apartment
Architects: SheltonMindel
Location: Manhattan, New York City
Located in Manhattan, this colorful and modern apartment is original a two-story penthouse and a simplex below atop a new Manhattan high-rise. With the help of architects from SheltonMindel, the two disparate developer units are combined into one a seamless single-family triplex apartment.
It doesn't sound that difficult. However, restricted by the existing layout of the combined apartments, the stair provided the only physical link between all three floors. To enhance this physical connection, the materiality and symbolism of a tree – opening to the sky above – is evoked through a three-story screen wall of wooden blocks with varied and enlarging perforations mimicking a leafy canopy providing dappled light.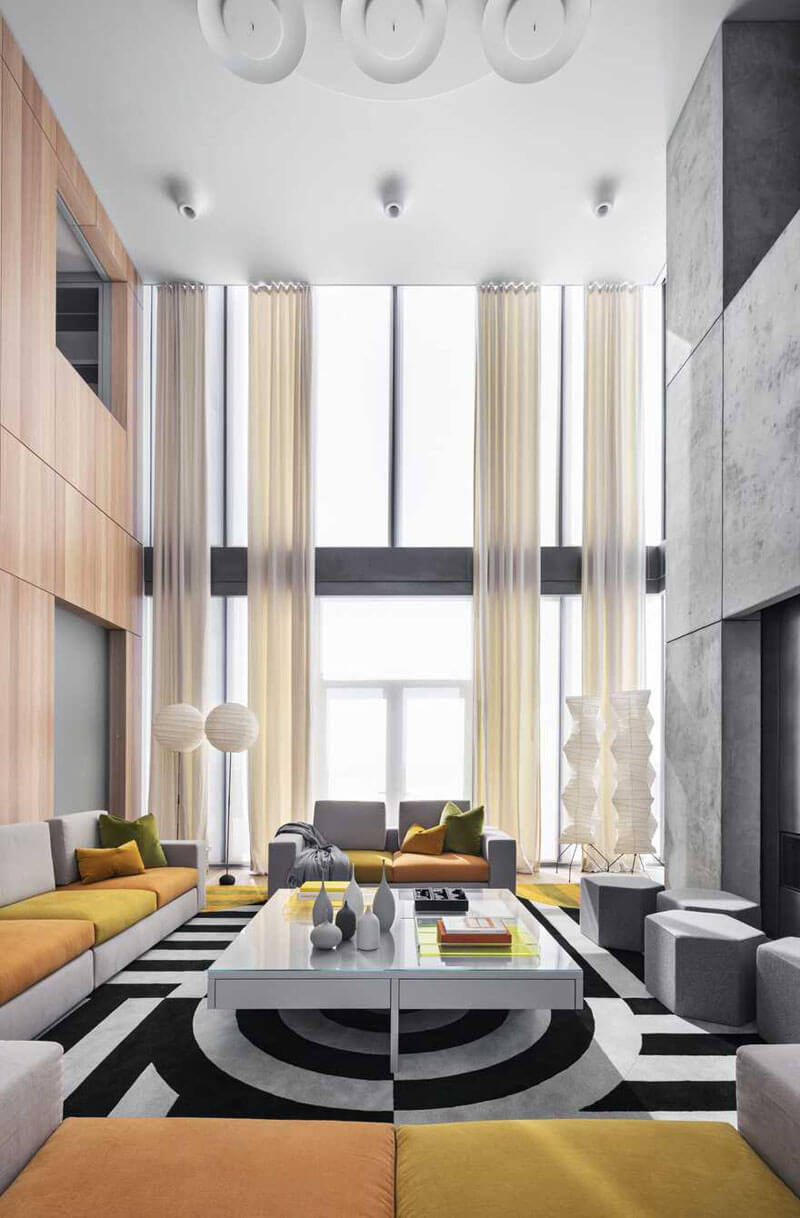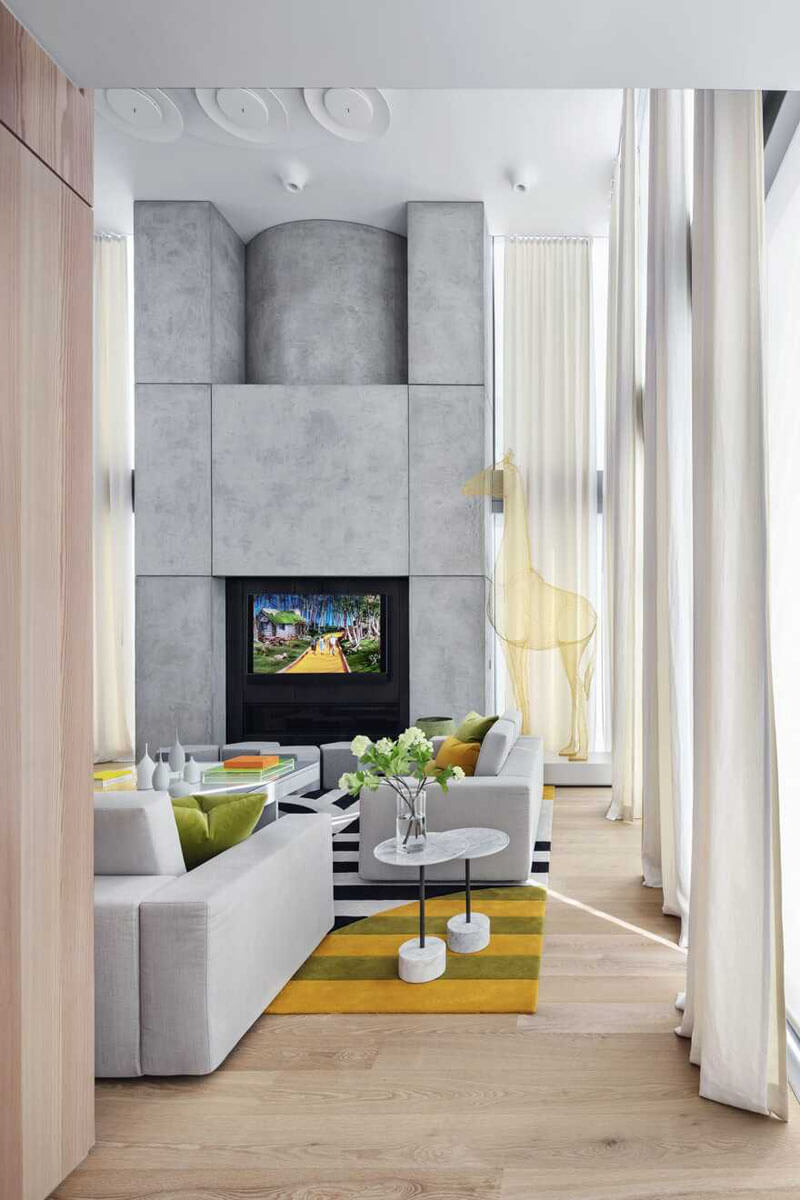 The living room is the spatial focal point of the combined apartment, for both its height and its ability to be experienced from many angles. Bold geometric patterns with contrasting colors in the rug and bright colors in the furniture evoke the transparent kinetics of the stair screen chromatically.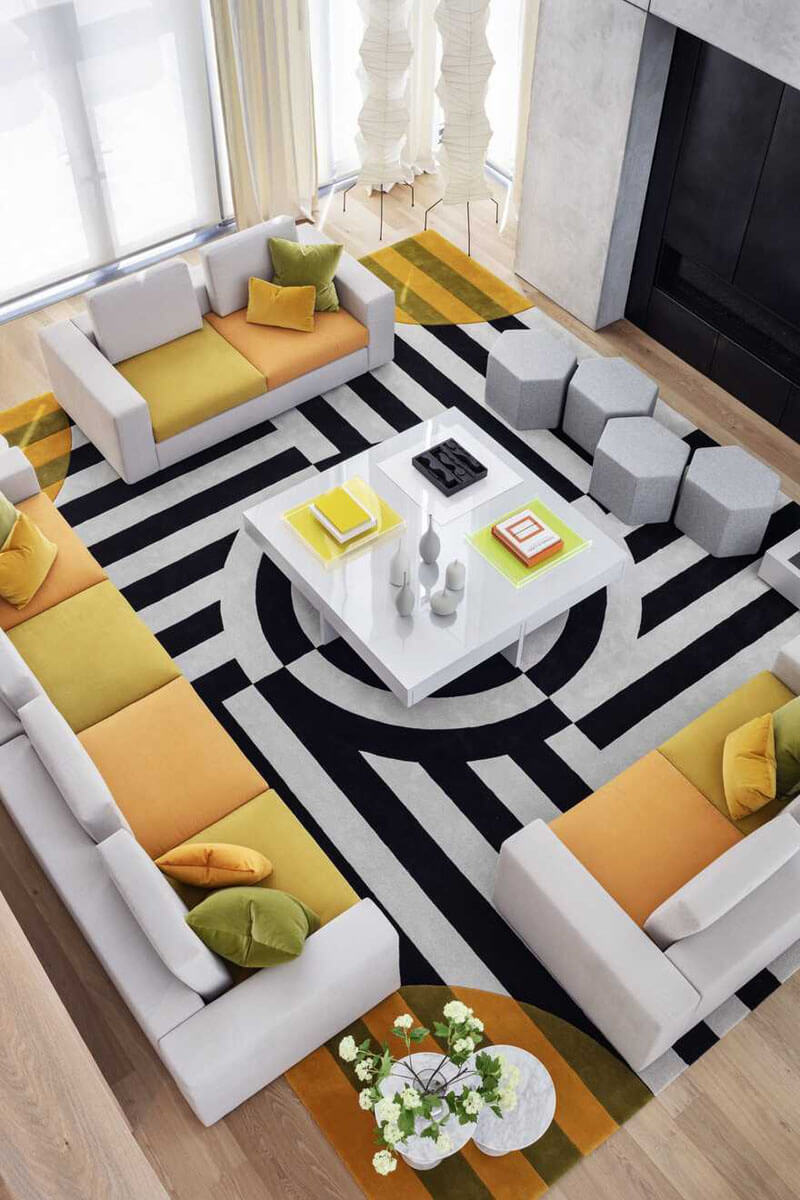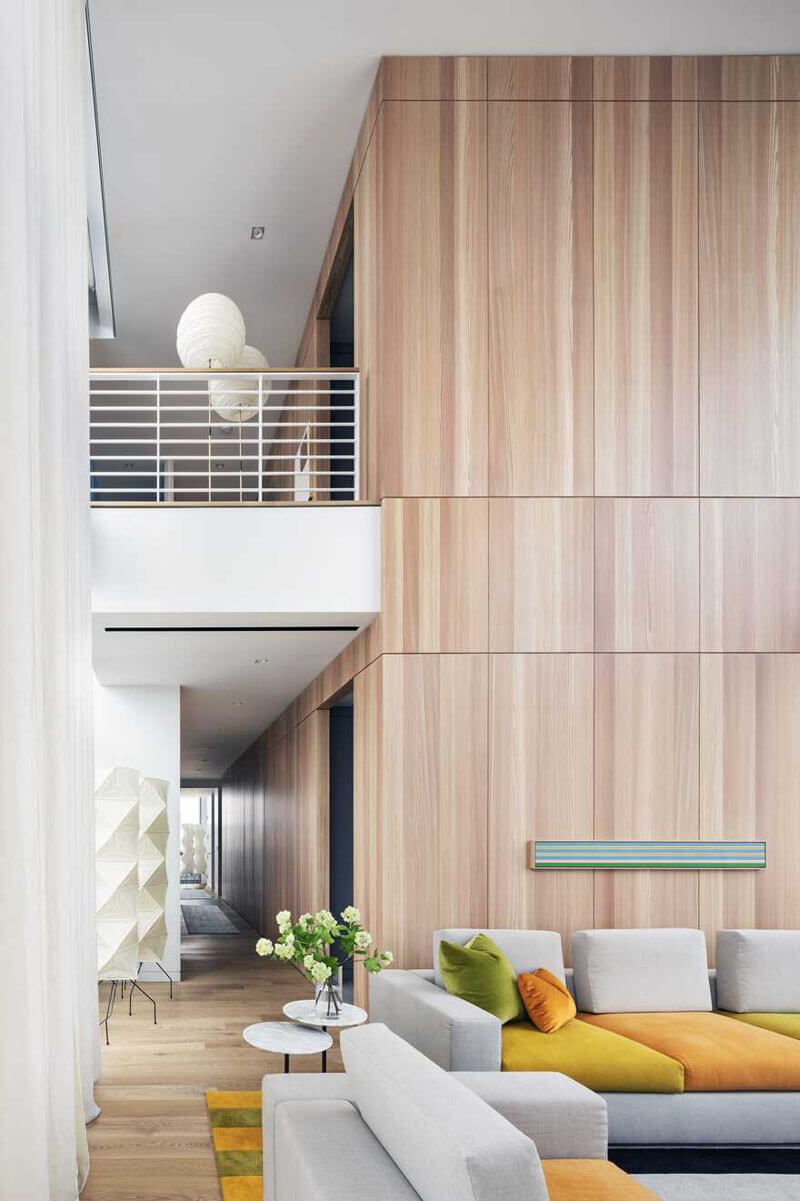 Although this place has a quite colorful interior elements, blue is a kind of color can be seen in each floor. The simultaneously a blue lacquered wall begins as a small feature on the lowest floor growing as it rises to become a prominent element defining spaces, eventually encasing the dressing room on the top floor and framing the master bedroom. It gives a kind of feeling we are reaching higher and higher.