Kids spend a lot of time in the bathroom when they are little, and we spend a lot of time in there with them – bathing, brushing, potty training. Hence, no matter your tot has a bathroom all to himself or shares one with mom and dad, kid-friendly bathroom is always important. How to make bathroom is cheerful, playful and safety place for them as well as keep it clean and organized is a difficult task. Thankfully, there are many people thinking about it and come up with some really cool ideas:
Having some cool wall decoration – create a theme for the bathroom. Ocean theme is one of the most popular themes and beloved by many kids. But you can customize it according to your kid's preference. Paint, wall decal, photos, wall art, anything to make your kids think that bathroom is made for them.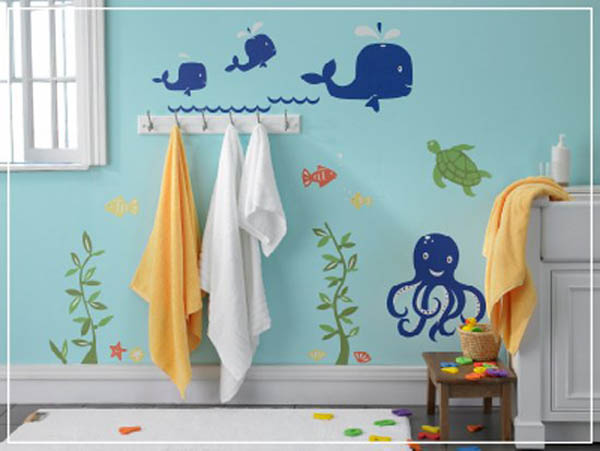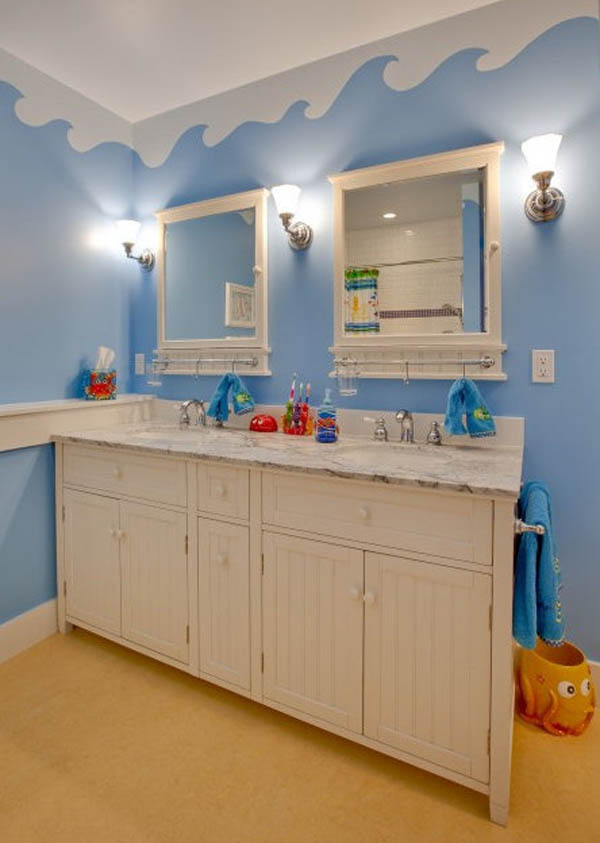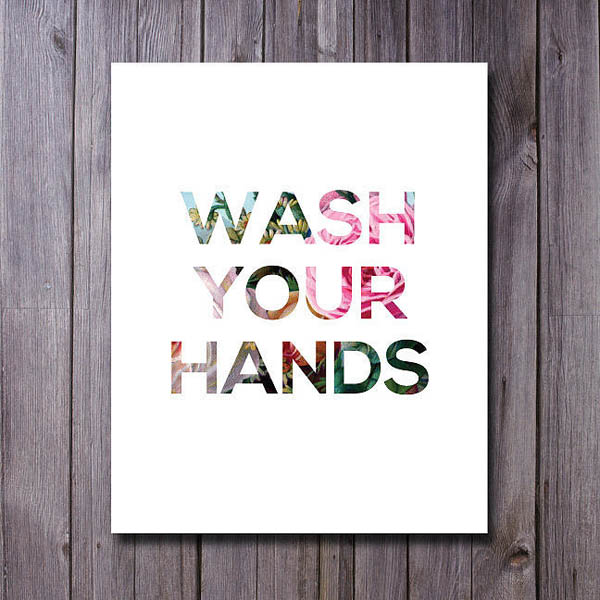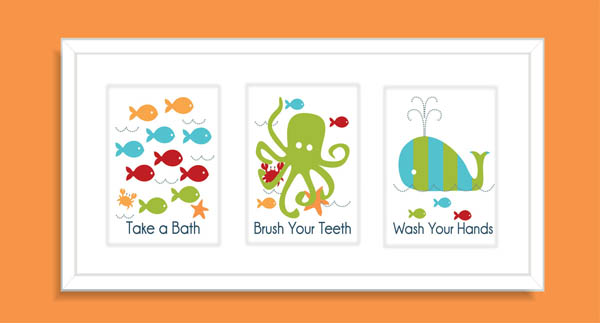 Using kids friendly furnitures – mirror, sink, step stool and storage. Thinking about your kids when you purchase those items.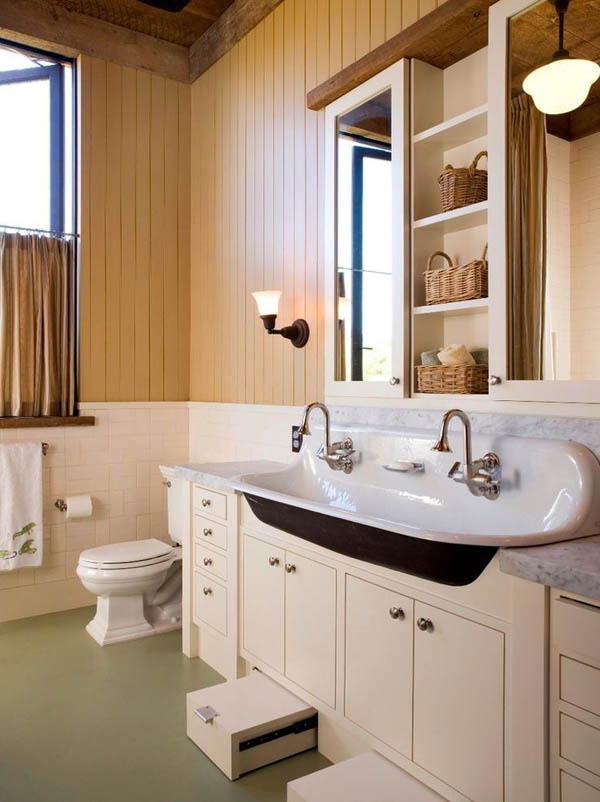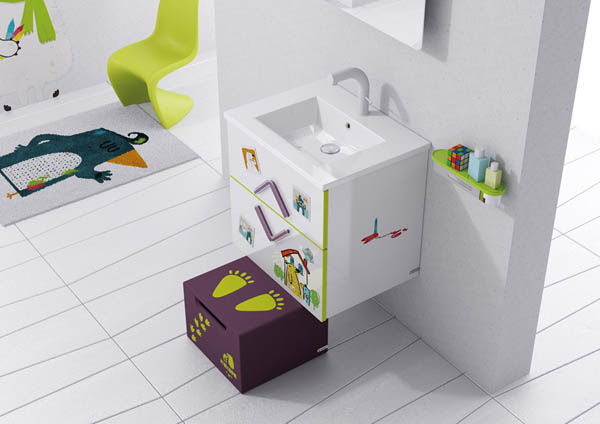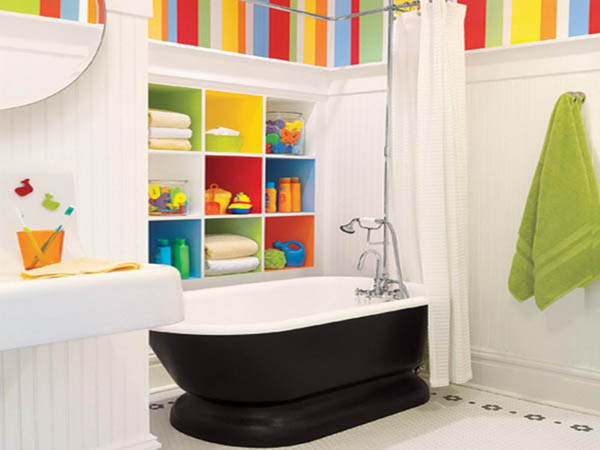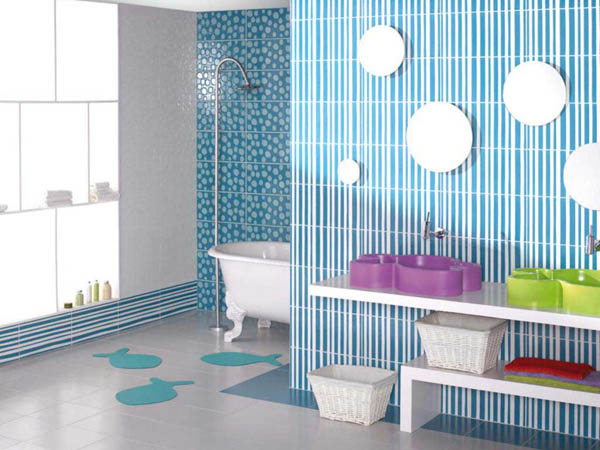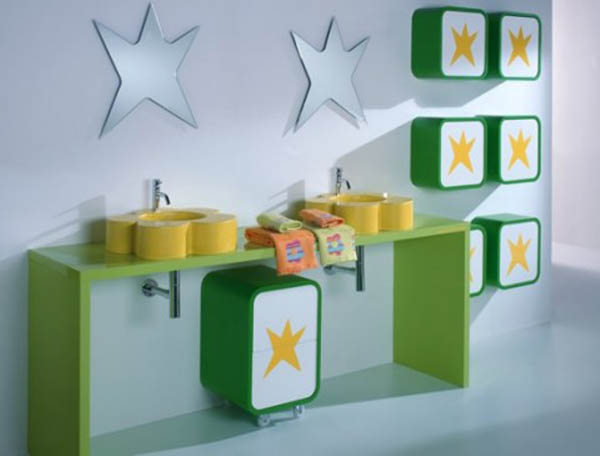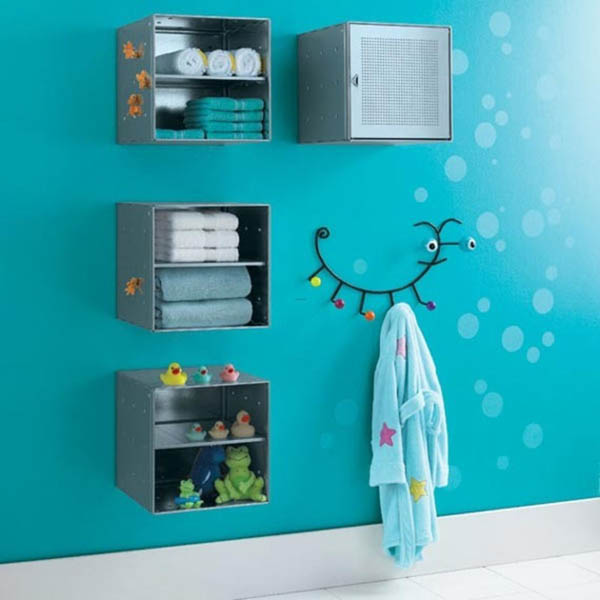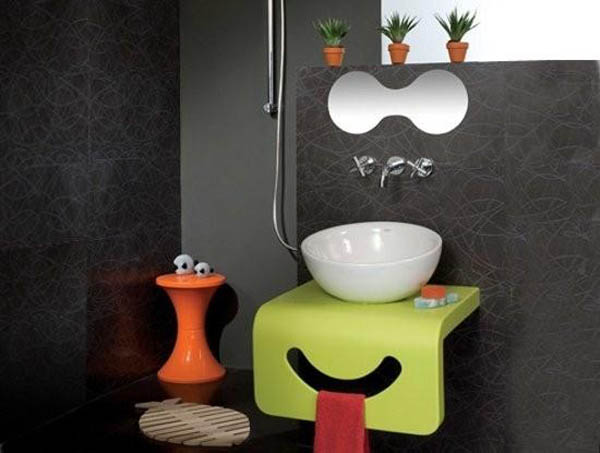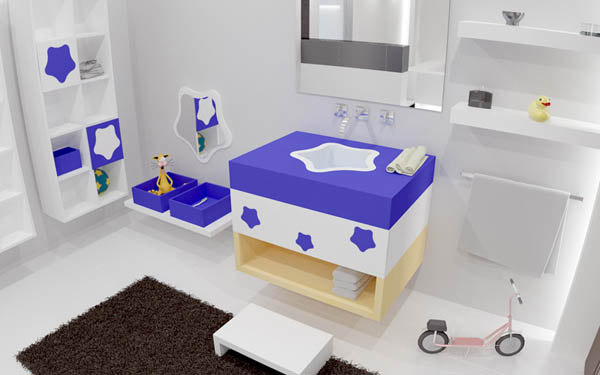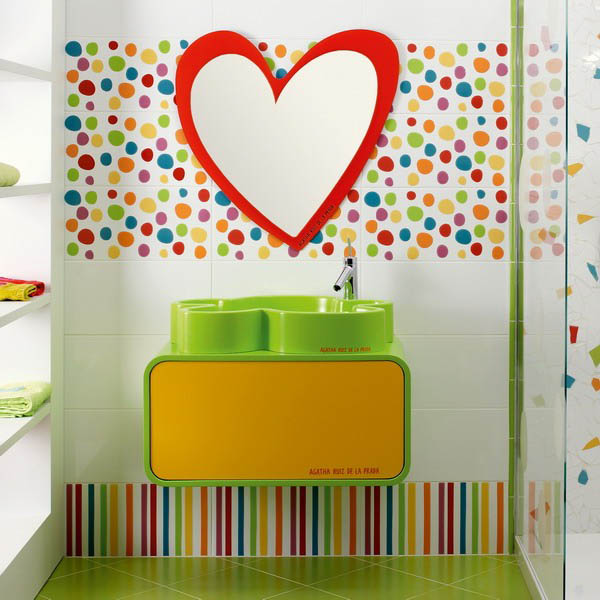 Don't overlook those small decoration and accessories. Towel, shower curtain, brush holder, bath mat and even a fun shaped toilet paper holder can make kids happy. Hence, do pay a bit more attention to those small details.