Summer is quickly approaching which means it's time to start getting your garden ready for the warmer weather. Decking is a really popular choice in UK gardens, but with so many different types of decking to choose from, it can become overwhelming!
Here in the UK, the most popular decking types are wood, plastic and composite, all of which have their good and bad attributes. Today we're going to look at a few different decking types to help you decide which one is right for you.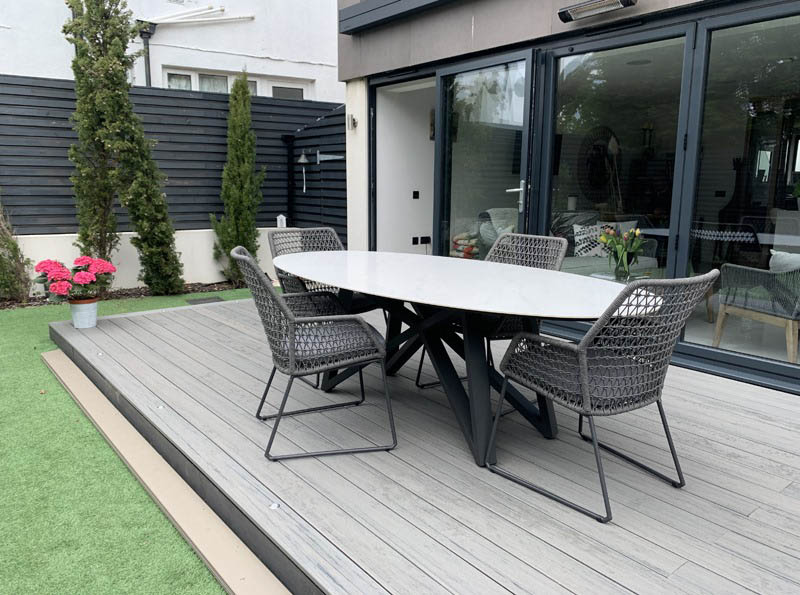 Wood Decking
Wooden deck boards are the most traditional and generally the most popular choice when it comes to decking – but does that make them the best? Well, they're favoured for their charming natural look and, if they're looked after properly, they can last up to 15 years, so for most people they're a great option. However, there are a few drawbacks that you should bear in mind before you install wood decking in your garden.
First of all, they're quite difficult to maintain, annual sanding, staining and sealing is necessary to prevent the boards from degrading quickly. Of course, with this added maintenance comes additional costs that need to be factored in when you're thinking about the budget for your new garden.
On top of this, poorly maintained wood boards are prone to cracking and splitting as they start to take on water. Eventually they can rot and may even need to be replaced before they reach the end of their lifespan. This is another thing that you should bear in mind if you're looking to create a long-lasting garden.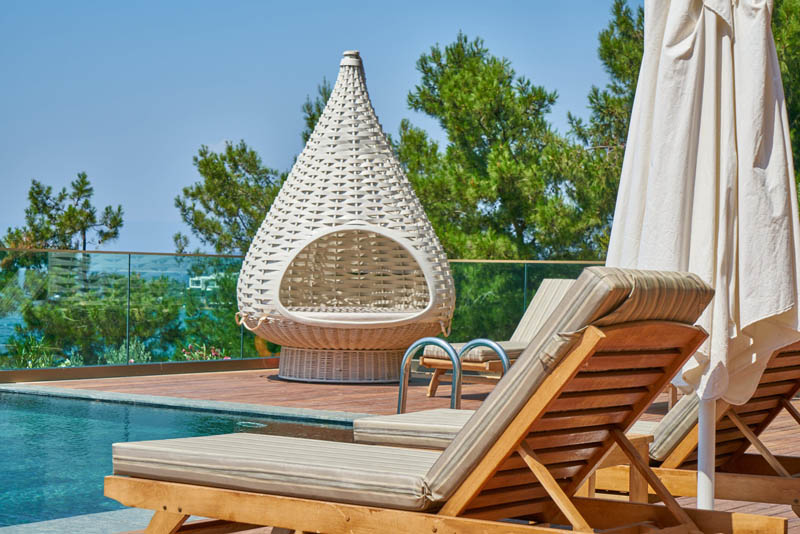 Plastic Decking
If wooden decking looks like it's going to be too much hassle for you, then plastic decking might be a better option. This cheap, man-made decking requires very little maintenance because it can't take on water in the same way that wooden boards can. That being said, plastic boards don't have the same charming appeal of wood boards, and can actually cheapen the final appearance of your garden.
Homeowners that are keen to create an eco-friendly garden might also want to stay away from cheap plastic decking. These mass produced boards are not very environmentally friendly and are usually created using a mixture of plastic and chemicals that release harmful gases into our atmosphere. Worse still, plastic boards are hard to get rid of when they reach the end of their life, and won't decompose in the way that timber boards would.
Composite Decking
In terms of decking that offers the best of both worlds, composite decking is an excellent option. It has all the charm and appeal of natural wood decking but requires a fraction of the maintenance. Thanks to the polymer content of the boards, you'll never have to sand, stain or seal these boards, but you'll still benefit from a natural finish.
But how eco-friendly are composite deck boards? Well, composite decking can be made using recycled materials. In fact, many composite decking manufacturers use post-production recycled materials to ensure their deck boards are environmentally friendly.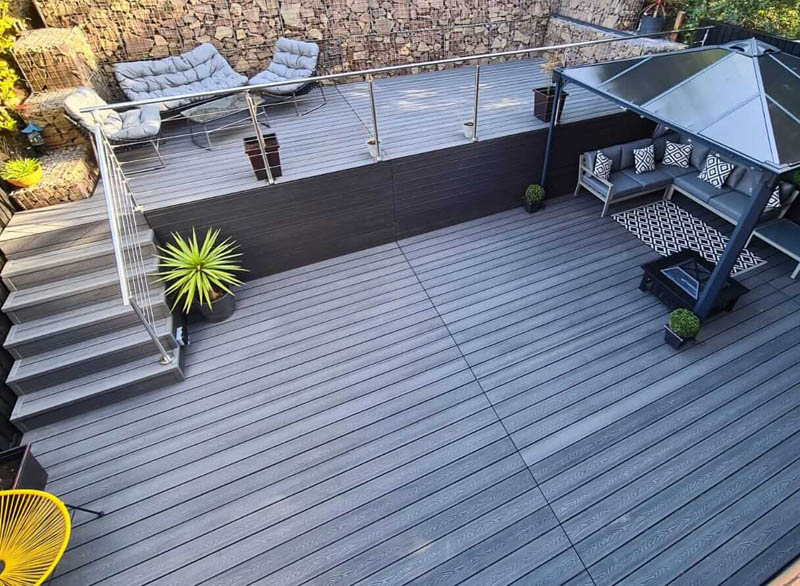 Of course, you may still have trouble disposing of composite decking when it reaches the end of its natural life, but composite decking is known to last up to 30 years – meaning you won't need to replace or dispose of boards as regularly as you would if you chose wood or plastic decking instead. It really is a great all round option for most gardens.
Hopefully this will help you choose the right kind of decking for your garden. If in doubt, speak to your landscape gardener and see which type of decking they recommend for your garden project.