Comfort. The feeling of being at ease. It is what everyone wants and needs in this world. Whether in living things or inanimate objects, we desire comfort. It gives us confidence in what we know and tones down the fear of the unknown.
Home is where this comfort is abundant. The familiar paintings on the walls, the kitchen top holding priceless cooking sessions with our family, and that one worn-out recliner right at the center of the living room. All these give a sense of relief. Anything out of place and the whole aura of calm falls off.
Recliners are known to give comfort, both physically and emotionally. After a long day of stress and worry, lying on it takes away the backache and relaxes your mind with its cushioned backrest. All strain vanishes into thin air.
Furniture is part of that familiarity which we hold in our hearts and minds. It is more than just decoration or utility. It plays a small but crucial role in putting the puzzle of comfort together. The tea table, or the cupboard next to the wall, or a comfy sofa; all tiny pieces of the bigger picture.
How do you Select the Perfect Recliner?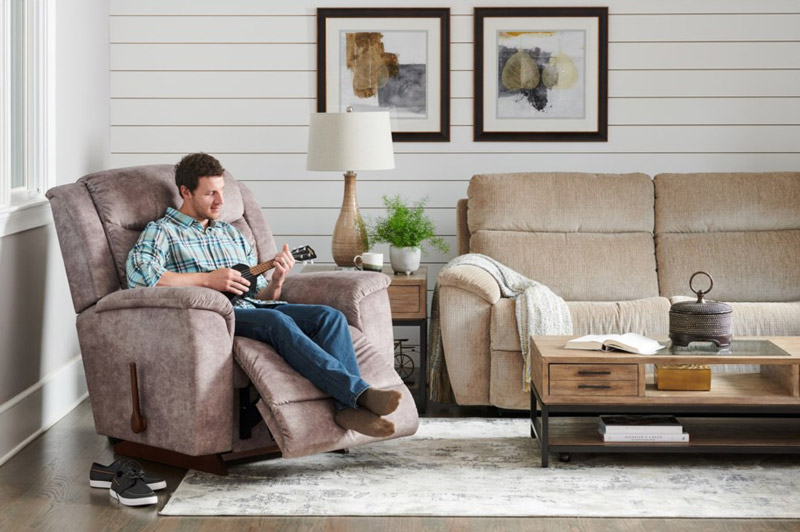 The criteria encompass a vast array of aspects that needed to be looked into before investing your hard-earned money into buying a Recliner. The topmost attributes that require mandatory consideration are listed below –
● Size and Shape of Your Living Room and Recliner should be Proportionate
Living Rooms are of different dimensions. Some are rectangular, square, or even triangular in rare cases. How do you decide which Recliner suits the best to the aesthetic of your Living Room?
Firstly, measure the area you wish to place the Recliner in. This gives you a better understanding of the size of the Recliner you want to buy. Often, if you visit a shop without measuring the length and breadth of the selected area, you may end up miscalculating. Therefore, estimations are essential.
Secondly, once you have taken the required measurements and visit the shop, compare those with the one you are interested in. A big living room with a small recliner is a big no, and vice versa is an even bigger no. Such money-wasting incidents can thus be avoided by being smart and using that smartness practically.
The next important factor to consider while buying a Recliner is the shape. Is it L-Shaped or curved, or is it part of a 2-set or a 3-set? This is for estimating the area it will occupy once placed in the living room.
The opposite extremes of the spectrum, i.e., it should not be too huge, shadowing other furniture in the living room or be too small, equivalent to being non-existent. Balance is the key to a proportionate and classy living room.
Like humans, Recliners come in all shapes, sizes, and colors—each with its beauty of its own. However, not all are suitable for what you are looking for specifically. When finding the most comfortable reclining loveseat for your living room, you have to consider a few judging criteria.
● Type of Recliner
A variety of Recliners are available in the market—each catering to particular needs of the people. One is for treating health issues, while the other is simply for style and decor. A few of the most common types have been mentioned below –
1. Rocker Recliners
Precisely, what the name suggests, it is solely for the functioning of back and forth motion. Additionally, the added feature in some Rocker Recliners could be sideways movement.
Perfect choice for old and aged people, especially those suffering from sleep disorders. The continuous to and fro motion of the recliner lulls the person slowly into sleep. Some might even prefer sleeping on it instead of a couch or a bed.
Another pro to Rocker Recliners is their oscillating motion is beneficial for a new parent and their baby. Newborns are fussy, and their guardians are even fussier. To kill two birds with one stone, a Rocker Recliner is your answer. The parent can feed the baby while sitting on it, simultaneously rocking the recliner and calming the baby. Once the baby falls asleep, without disturbing them, the parent can rest on the same recliner. Happy baby, happy parent.
2. Wall Hugger Recliners
This one's posture-specific. Drooping shoulders and a hunched back. The new trend in health issues. Both of these can be solved by buying yourself a Wall Hugger Recliner.
The lower back support is excellent in lowering the pressure off your back and makes you sit upright. The upright position indirectly pushes your shoulder back and does not let them droop or fall inwards.
In addition to back and shoulder support, it is best for your knees. When you sit on a recliner, the height of it affects the resting position of your knees.
If the seat is lower than usual, your knee joints are higher than your back, which is not good. This adds pressure to your lower back. Au contraire, if the seat is higher than usual, your dangling legs add stress to your knee joints, which is harmful.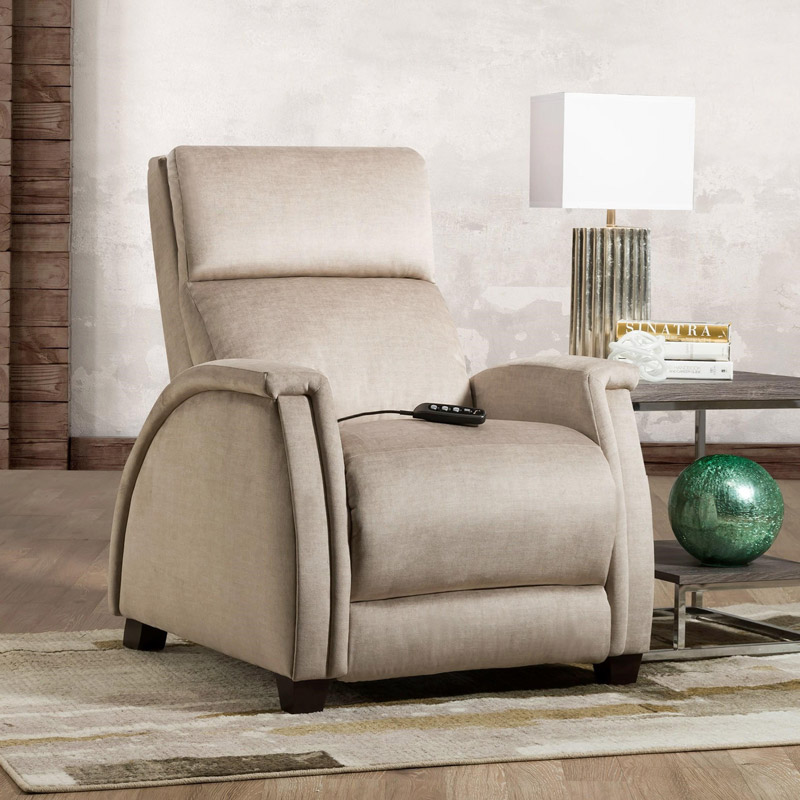 To battle both these problems, Wall Hugger Recliners come with an adjusting factor. The adjustment can increase or decrease the height of the Recliner according to your size and the length of your lower limbs.
3. Lift Chairs
A little more on the expensive side, Lift Chairs are similar to Wall Hugger Recliners in assisting your major joints with a change. The change is, it provides extra aid while getting up from the seat. The seat's base inclines forward on touching your feet to the ground, reducing pressure from your back while getting up from the chair. The inclination gives easy access to your feet to stand up on the floor.
4. Massage Recliners
Pricey but worth it. Massaging relaxes your body, mind, and soul. Splurging on something which gives peace to these three things is not bad. Physically, massaging rejuvenates your bones and muscles after a meeting-packed day.
The massagers are on the back, the seat base, the armrests, and the leg rest/where the shin rests. They also do come with heating and cooling pads, which further enhance the massaging experience.
● Price
Your blood and sweat-stained money deserve rightful compensation. So, spendthrift is not the way to go, even when buying comfort.
Recliners come in a wide price range, the basics to cutting-edge, the cost increases ascendingly. Go through all your options, make a list of necessary features, and another for things that can be omitted and compromised. Weigh the pros and cons. The more features a Recliner has, the more is the price tag on it. Therefore, be clever and at the same time conscious of your needs.
● Material
The texture of the comfort you wish to avail yourself is very significant to the Recliner you choose. Style should not always override comfort. To some extent, it should be considered, but not entirely.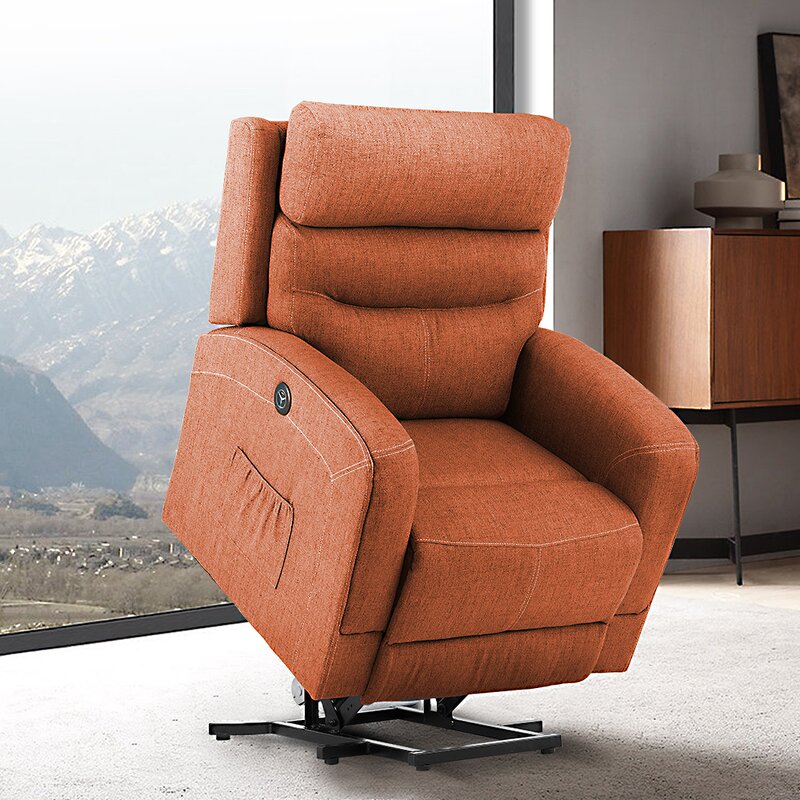 Materials of Recliners come in leather, rexine, foam, synthetic nylon or cotton, etc. Each material shows different qualities and effects in different climatic conditions.
In summer, the hot weather is derogatory to leather recliners, while in winter, the same provides a cool surface to relax on. Similarly, cloth-based recliners are not stain-resistant, while synthetic ones are. Hence, recheck the attributes you want in your Recliner and select accordingly.
● Durability
What's a fancy-looking Recliner if it breaks the moment you sit on it? Instead, your favorite shirt is ruined because of the spilled coffee in your hand. The longevity of the Recliner you buy is as important as the price and type you buy. You do not want to invest money in a weak product that adds more loss to you than the fundamental positive.
The lifespan of a Recliner also depends on the material of the framework. Is it made of metal or wood? If it's made of wood, then what type of wood is it? Is it oak or teak or sal or synthetic or anything else? All these options are to be taken into account while buying a Recliner to judge its durability.
● Color
A good color ties up all the above features together. Mixing and matching are great but should not be overdone. Think about the color of the living room walls, the other furniture in it besides the Recliner, its theme, and then pick the color of your choice. It should not be too vibrant, negating all else, or too dull as to merge with the wall behind it.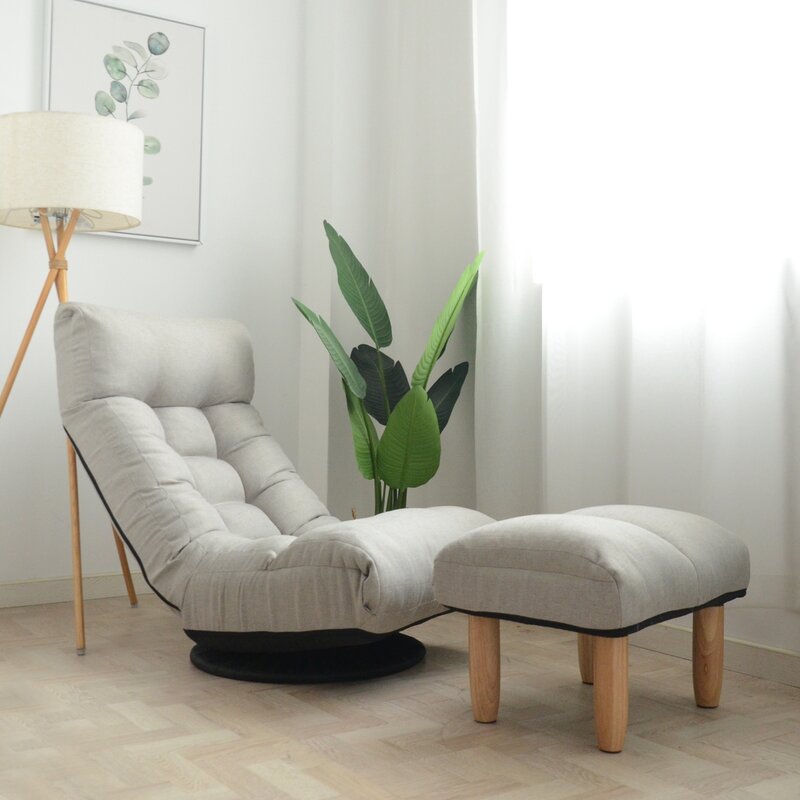 Pastel colors give a lighter hue and air to the living room but are not good if you are prone to wine spills or have children playing around with paint and chocolate. In contrast, darker colors, though spill-immune, give a dense ambiance. Choose wisely.
Conclusion
Mr. Right Recliner exists. Yes, it does. You don't need to be surprised. However, you need to be street smart, wise, and observant when finding it. If you do, it will surely be before your eyes. That's a promise!