Take a moment to think about when you head off to the local supermarket to shop for food. Soon upon entering, you are presented with the latest items on sale and any associated discounts. Chances are that the bakery is located towards the front of the store, as studies have shown that the smell of fresh bread encourages shoppers to spend more due to an unconscious increase in their appetite. All products and aisles are clearly marked while the checkout counters provide expedited service solutions so that you can go about your business soon after finding what you have been looking for. Would you be surprised to learn that a website should be designed in the same streamlined manner? How could the layout of a supermarket possibly translate into the world of online retail sales? You will be surprised to learn just how much these two seemingly disparate concepts have in common.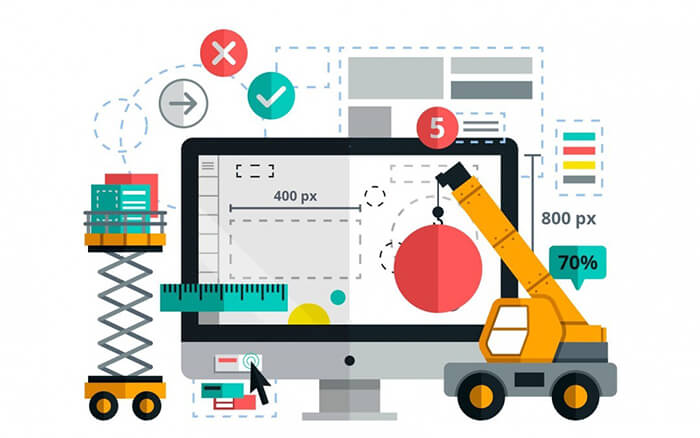 All About the Online Presentation and Architecture
Much like any brick-and-mortar establishment, your website needs to be designed in such a way as to be appealing to the end user. First impressions are extremely important, and a visitor could soon leave if he or she feels that the website is cluttered or otherwise clumsy in its design. Therefore the pages should be clean and straightforward; beginning with the homepage. This digital "billboard" needs to incorporate the following elements:
The latest deals based off of your most popular products.
A navigation bar (preferably along the top of the page) that provides immediate access to other areas of the website.
A "contact us" tab as well as a link that describes the intention of your store.
An immediate call to action (CTA) with the associated hyperlink. An example could be "Sign up to our newsletter to learn about the latest deals available".
Much like the supermarket mentioned earlier, the most attractive items were presented to the visitor at the very beginning. All of the additional digital "aisles" were designated in a clear fashion. Finally, be sure that you make use of the proper e-commerce platform, as this digital checkout counter can make or break a potential sale. Any e-commerce solution should provide all of the basic options that a customer requires to carry out a purchase and much like a real-world store, it should always be possible to contact a representative in the event that an issue or question arises along the way.
Using the Tools at Your Disposal
We have thus far painted this picture with rather broad strokes. Still, there is much more than meets the eye in regard to the mechanics behind any retail-oriented website. This begins and ends with the e-commerce platform that you choose to use. There are several features which tend to define a worthwhile provider. Please keep these important metrics in mind:
You should be provided with a number of functional templates which match the theme of your retail portal.
The templates need to reflect the inherent branding of your company in order to achieve a sense of uniformity.
All payment gateways must be completely secure.
Customer support should be provided on a 24/7 basis to address minor problems before they devolve into major stumbling blocks.
It is wise to choose an e-commerce platform that is able to perform basic calculations such as adding state and federal tax into the initial purchase price. This will save you a great deal of time while avoiding any potential mistakes.
Let's also mention that there are other options if you have been hoping to take the issue of logistics out of the equation. Many systems offer expedited drop shipping services to sellers; allowing these firms to return their efforts to client engagement and online marketing. Of course, drop shipping is only a single example of how the technology surrounding online retail sales is evolving in leaps and bounds It is critical to mention that any of the methods mentioned above will fall upon deaf ears if the design of your website is clumsy or outdated. This is why 2019 could be a great year to consider streamlining your entire project.
Keep in mind that all coding and visual changes do not necessarily have to take place at once. They can be implemented incrementally when you have the time and the opportunity. It is also a well-known fact that major e-commerce solutions such as Shopify and Oberlo can be quickly integrated into your existing architecture; further eliminating the chances of any downtime occurring. Redesigning a website is not necessarily rocket science. Still, it requires a bit of planning and foresight if you hope to complete the process within a relatively short period of time. Please feel free to use this article as a guide if and when the need arises.