Whether you're trying to sell your home or simply improve it for your own benefit and enjoyment, the curb appeal of your home can make a big difference in its overall feel. If you aren't familiar with the term, curb appeal refers to the appearance of your home that a person can see when they're standing in the street, or at the curb of your home. It's the first thing potential buyers and passers-by notice about your home and can seriously impact their first impression.
If you're looking to improve your home's curb appeal, here are a few ways you can achieve your goal.
1.Tidy your lawn
Maintaining your front yard is an easy and effective way to make a big difference in the outside appearance of your home, and can be done over a weekend, or even in a single day if you have enough help. Cut the grass, remove any weeds or debris like fallen branches and leaves, and trim back any shrubs or hedges on your property. If you have a garden, pull any weeds and maybe even add a decorative edge with stones to add a polished look.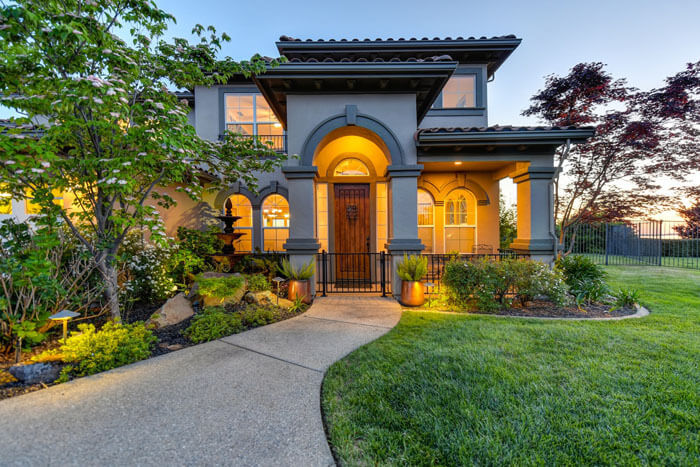 2.Remove peeling paint
If your house has been painted and the paint has started to peel, give it a power wash and remove anything that's flaking off. You can repaint the exterior of your home for a fresh and newer look, which will make a huge difference.
If you have window shutters with peeling paint, strip the current layer of paint and give the whole thing a new paint job. This is a good chance to pick a more enticing color, but if you're trying to sell your home, it's best to stick to a neutral color to appeal to more potential buyers.
3.Fix your roof
Missing shingles or a roof in obvious dismay is unattractive, and although this may be a more expensive endeavor to complete, it will bring the value of your home up. This is useful if you're trying to list your home for sale, because not only will it improve your curb appeal, but will appeal to potential buyers. They won't have to worry about fixing the roof and spending time, effort and money on it if you've already done it, so it's a helpful way to increase the asking price for your home.
If you need to repair your roof or want to replace it with a different type of roof, it's best to call a professional team to get the job done for you.
4.Fix your garage door
A broken or old garage door can be an eyesore, so it's another good investment into your home that can increase the value of it. Whether it needs a fresh coat of paint or a complete overhaul and replacing completely, the end result will be much more attractive and will dramatically improve your home's curb appeal.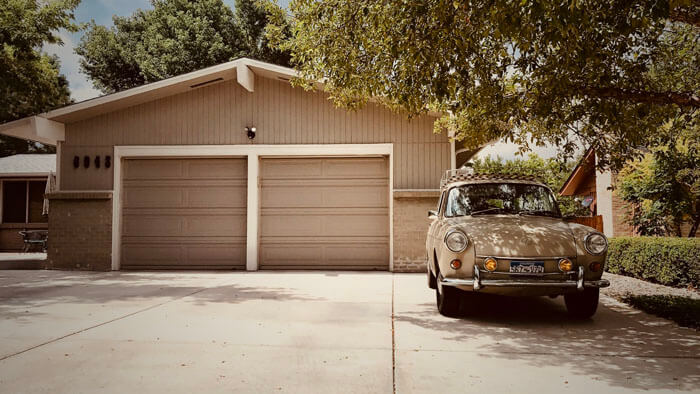 5.Repave your driveway
A cracked and stained driveway isn't appealing, and to fix it only takes a weekend to do. You can do it yourself if you have the know-how; otherwise, you can call a professional to come take care of it quickly. It's best to take care of this after winter is over so the snow and ice don't affect your freshly paved driveway.