Your kitchen matters. Most people spend a considerable amount of time either cooking, eating or relaxing in their kitchen. Making the kitchen an attractive space is crucial. Below, we explore different ways to improve the look of your kitchen.
Kitchen facelift
The most obvious method – but perhaps also the most expensive – is to renovate the kitchen. This will totally revamp it: worktops, cabinets, decorations and sometimes even appliances will all be replaced. This can totally alter the look of your kitchen if you're hoping for a complete change. It can be a DIY project, but most people will choose to get help from kitchen renovation company for better and faster result.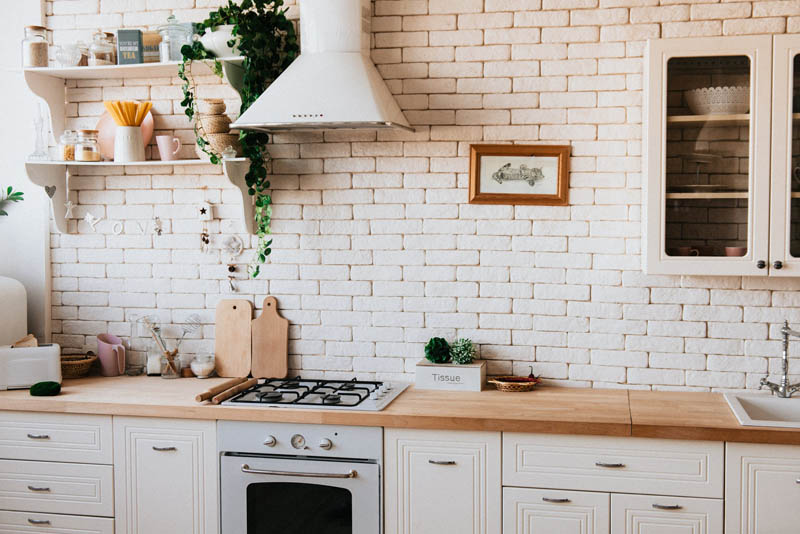 Colour
Opting for a new colour scheme can make your kitchen feel totally different. One option is to go for much lighter colours. These can make your kitchen seem larger and more summery. Plus, lighter colours will be more reflective and could hide cracks and abrasions in the wall. Alternatively, if you want your kitchen to feel warmer and cosier, you could try going for richer colours.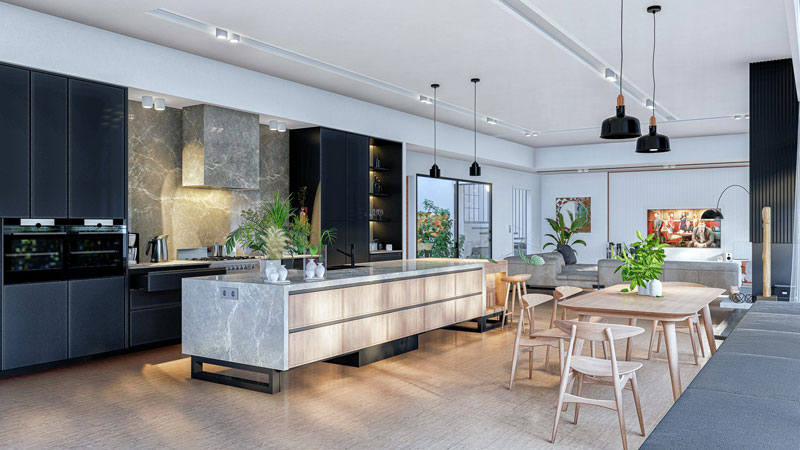 Equipment
Your equipment will mainly be used for cooking, but it can also change the aesthetics in your kitchen. A new set of Circulon pans to replace old and outdated cooking equipment can improve the look of your kitchen by making sure the equipment looks pristine and new. You can even extend this to your faucet and sink. By purchasing new stainless-steel equipment, your kitchen can suddenly look fresher.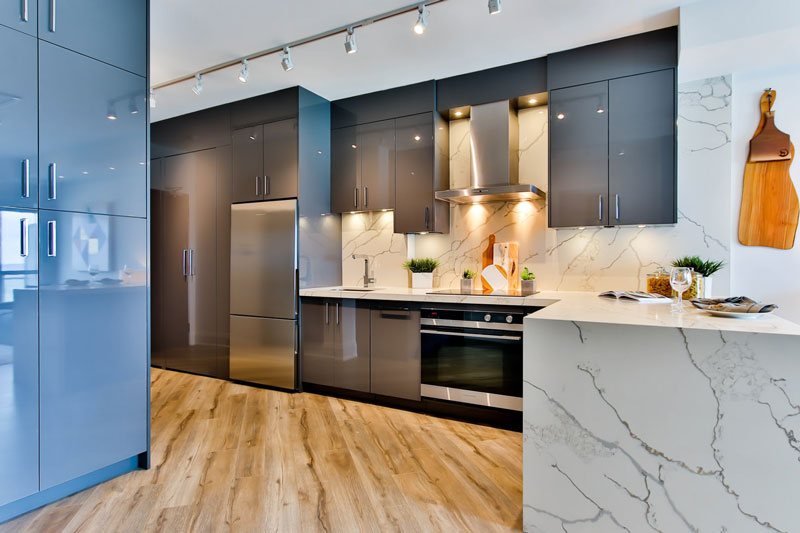 Decluttering
There are budget options that can make a real difference too. One of these is to declutter. By having paper and other clutter resting all over your kitchen, there can be less space to work with. By tidying your kitchen you'll soon find it feels larger and it will seem like a more relaxing place to spend time in.
Cleaning
A deep clean can also reinvigorate your kitchen and give it a new feel. Naturally, it's a room that can quickly collect dirt with consistent cooking going on. Try cleaning the sink and ensuring that there aren't any leftovers in there creating odours. And you can go beyond this by cleaning in between tiles to remove grout.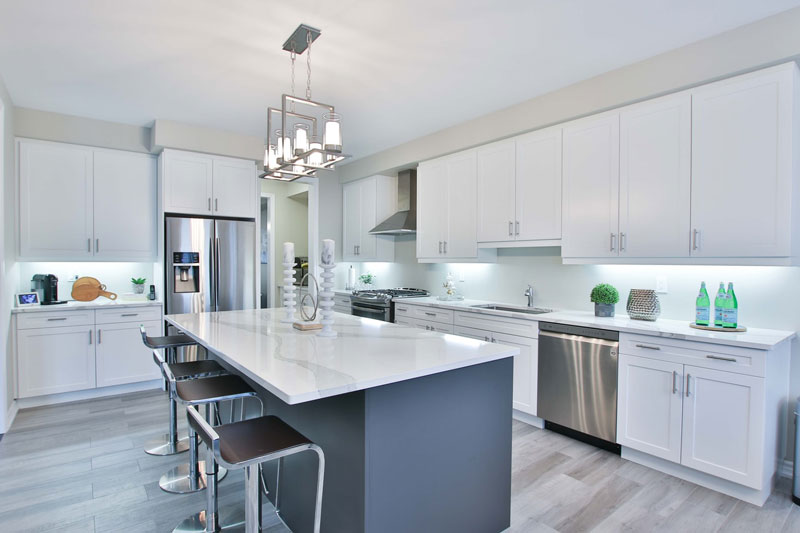 Add a splashback
A splashback can become the statement piece of a kitchen and instantly improve its look. There are many routes you can go down with a splashback. On the one hand, you can go for something with intricate patterns in an unorthodox shape. Or you can go for a block colour to match the style in the room.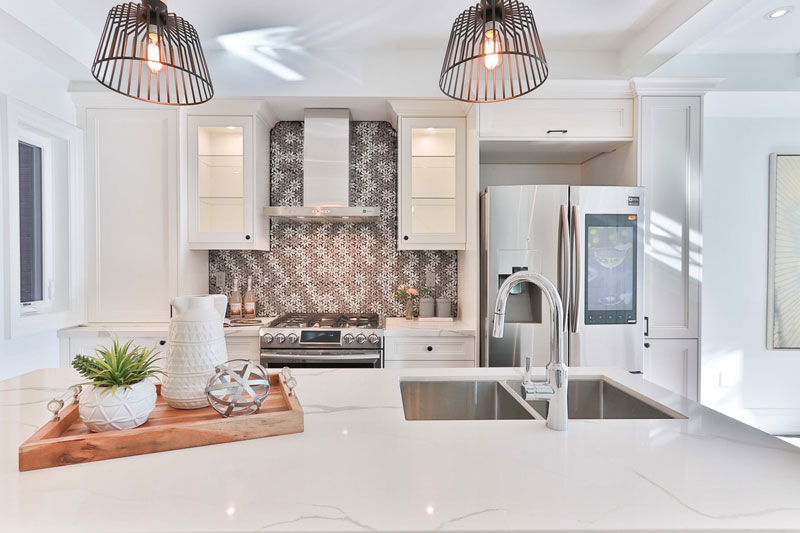 Improving the look of your kitchen doesn't have to be prohibitively expensive. By tidying, cleaning or purchasing new equipment you can quickly freshen the room. Alternatively, if you have the budget, you can add a splashback or renovate the kitchen to give it a completely new look.