In the information era, if you are in business or you just want to showcase your work, a decent website is one of the essential things you need. You might say it isn't an easy task to create a website. You are right! In the past, to create a nice site fits your needs; you might put a lot effort. But now, there are a lot of different tools available on the net that help you setup a website, and IM Creator is one of the ones worth recommending.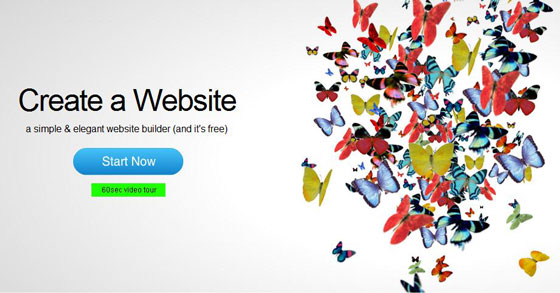 IM Creator is an elegant HTML-based online website builder that is all about making website building a simple and enjoyable experience, accessible for everyone. Basically, this free website builder helps you to create your own site with three simple steps:

Step 1 – Choose a design
In this step, you will see a library of various templates for different needs: portfolio websites for designers, photographers and artists, websites for business professionals, websites for restaurants and more. All those templates are wisely-structured and come with compelling and relevant content, which are pretty close to completion.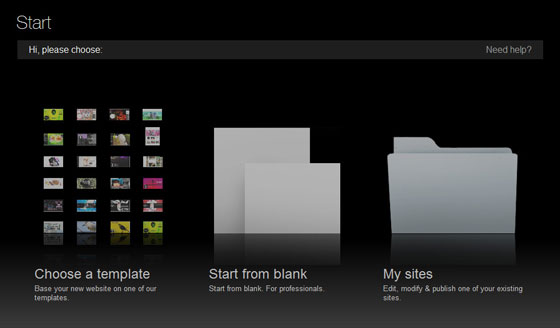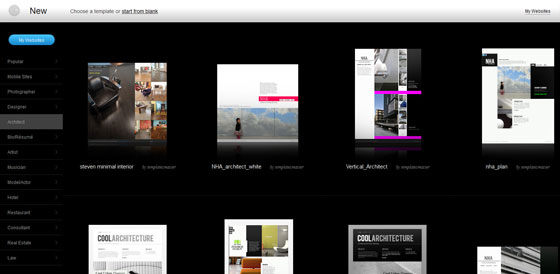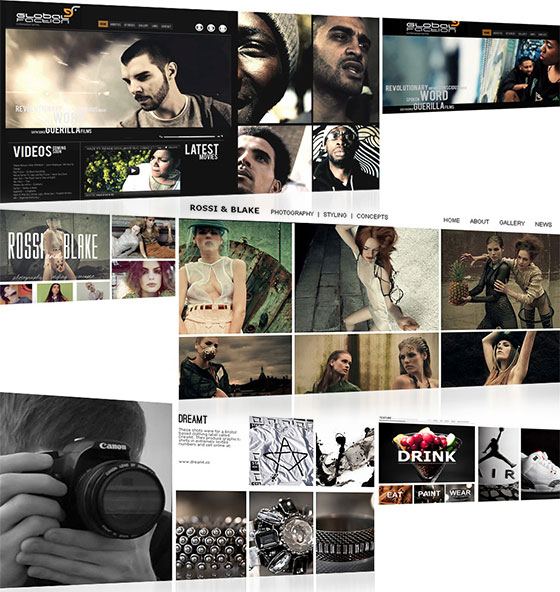 Step 2 – Customize (Editing your chosen Template)
Finding yourself an appropriate template is a good starter, and now you need to customize it to make it totally you. Via editing your chosen template, you can insert whatever text, picture or videos you want. Just click on the element you wish to edit and insert your content. There are some suggested structure and pages go with your selected template. However, you can always change it as you wish and add/delete pages. It is really flexible and simple to create a site for your own needs.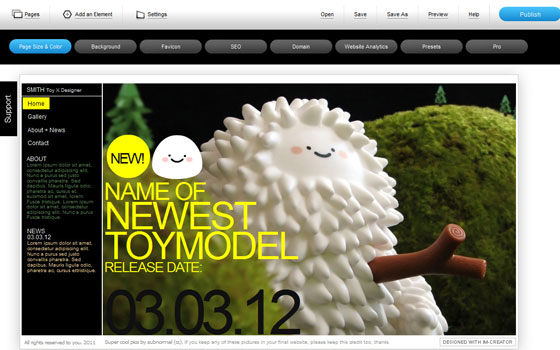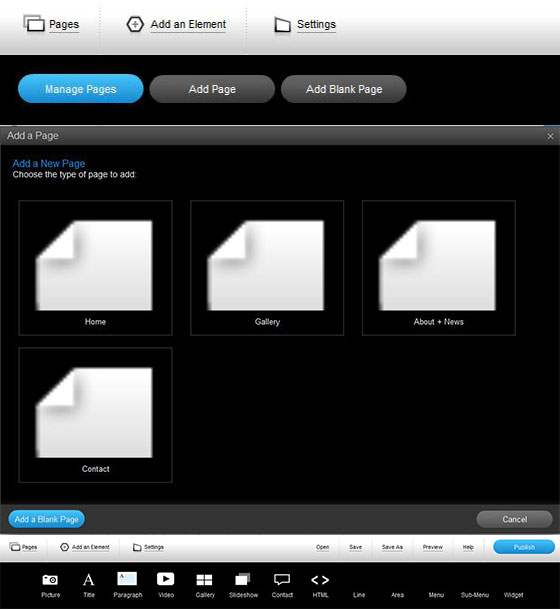 Step 3 – Publish
When everything is settled, you can connect it to your existing domain, or purchase a new one. And that's it! You will have a live, easy to update and Google-friendly website that is ready to be displayed to the world – all you need to do is following three simple steps. And if you encounter any issues during the process, you just need to click on the "support" tab and the IM Creator support team and community will be there to assist you.
Isn't it amazing? To have a better idea, take a look at the 60-second video tour they provided. It will brief you how to take a pre-made design template and edit it to incorporate your own picture and information with IM Creator.
============================================================
Conclusion
After playing around with it a bit myself, I have to say this isn't a product for professional web designers who have more professional tools and power. However, if you are not any of them and just want a nice and elegant site without too much effort, the IM Creator package is pretty enticing. The whole template library is free to you, which means you can choose any template you want. So if you want have some experimental site wit a free URL under i-m.co, you don't need to pay anything. But if you want to take it more seriously, you can check their premium packages which allows custom domain and unlimited hosting. You can find more detail information here. In a word, IM Creator package is a decent online DIY site builders, with most elegant templates and a fair amount of freedom. So if you are looking for something, why not give it a try.