Steeven Salvat is a French artist from Menton, born in 1990, who lives and works in Paris. Inspired by the work of masters like Albrecht Dürer, Gustave Doré, he pays close attention to technique and details. Using black ink, Rotring pens (amazon), and hundreds of hours, Steeven's ink drawing is the cradle of incredibly fantastic hybrid lifeforms.
Steeven is well known of combining all of these different elements into something entirely new and fascinating. "Nymphalidae" is his latest ink drawing collection. Salvat combines antique skeleton keys, stained glass windows, and butterfly wings together and bought us some fancy, gem-ish butterflies.
Each piece is made with Rotring pens and a delicate watercolor palette. They are result of hundreds of hours of painstaking linework, stems from biological studies and 18th-century engravings. Salvat even stains the watercolor paper with black tea to replicate the colors of vintage artwork.
His newest show Nymphalidae is currently on display at the Haven Gallery in Northport, New York through September 12, 2021. You can see more amazing drawings by following Salvat on Instagram. You can even shop limited-edition prints and originals on his site.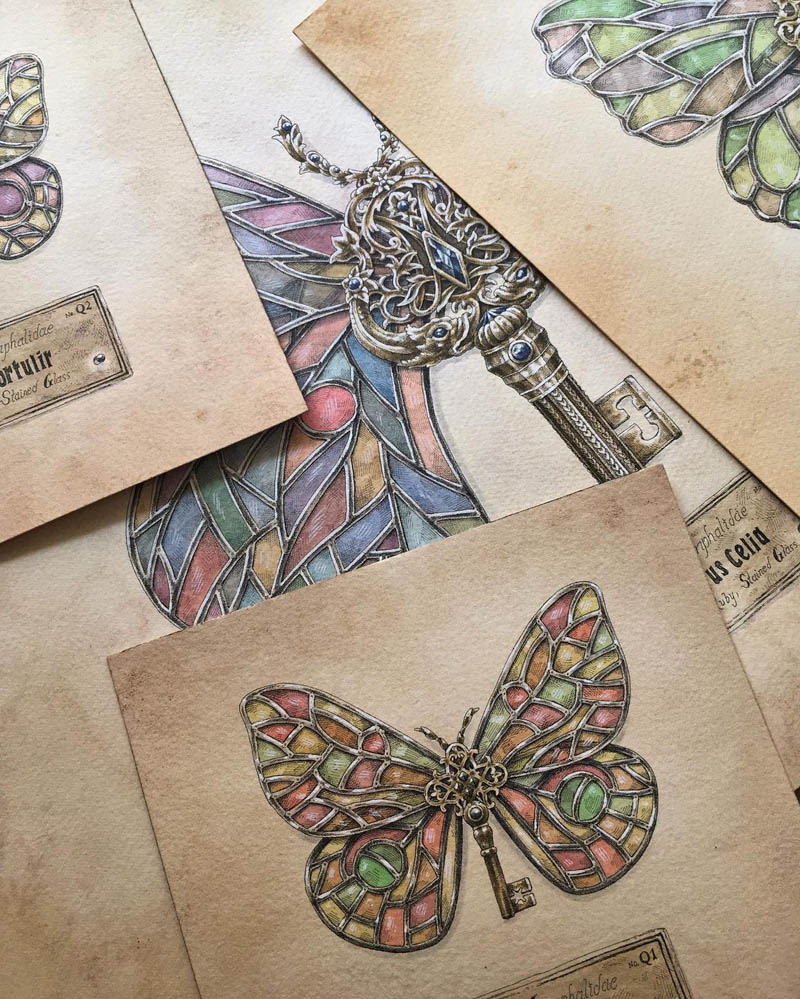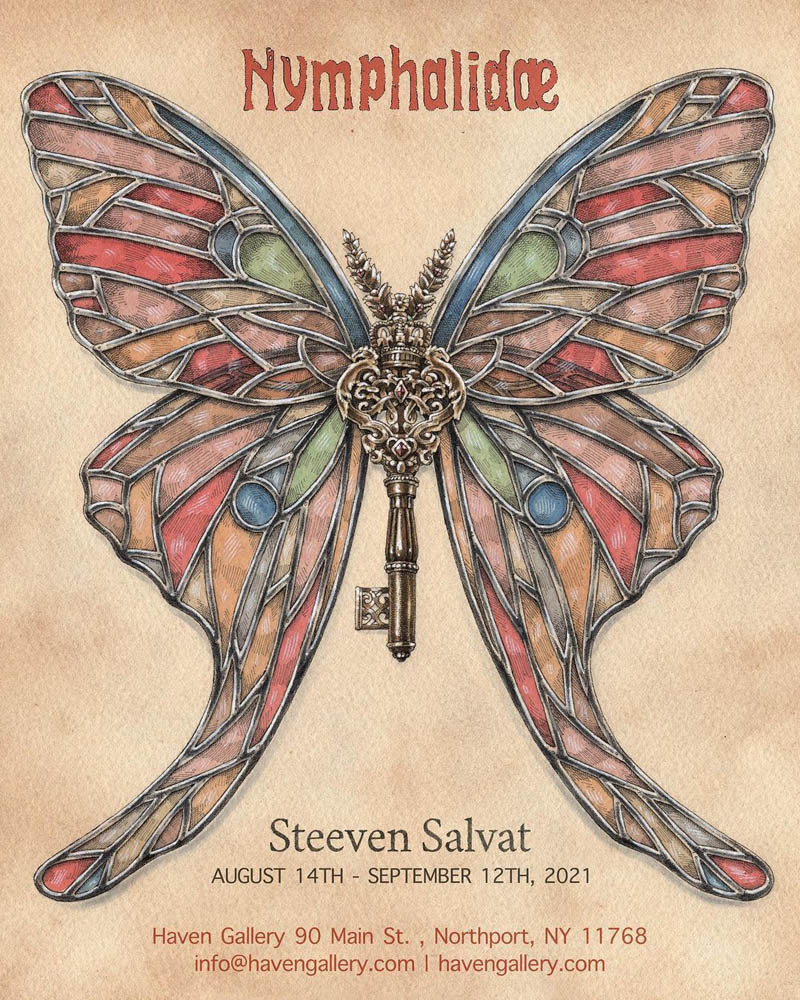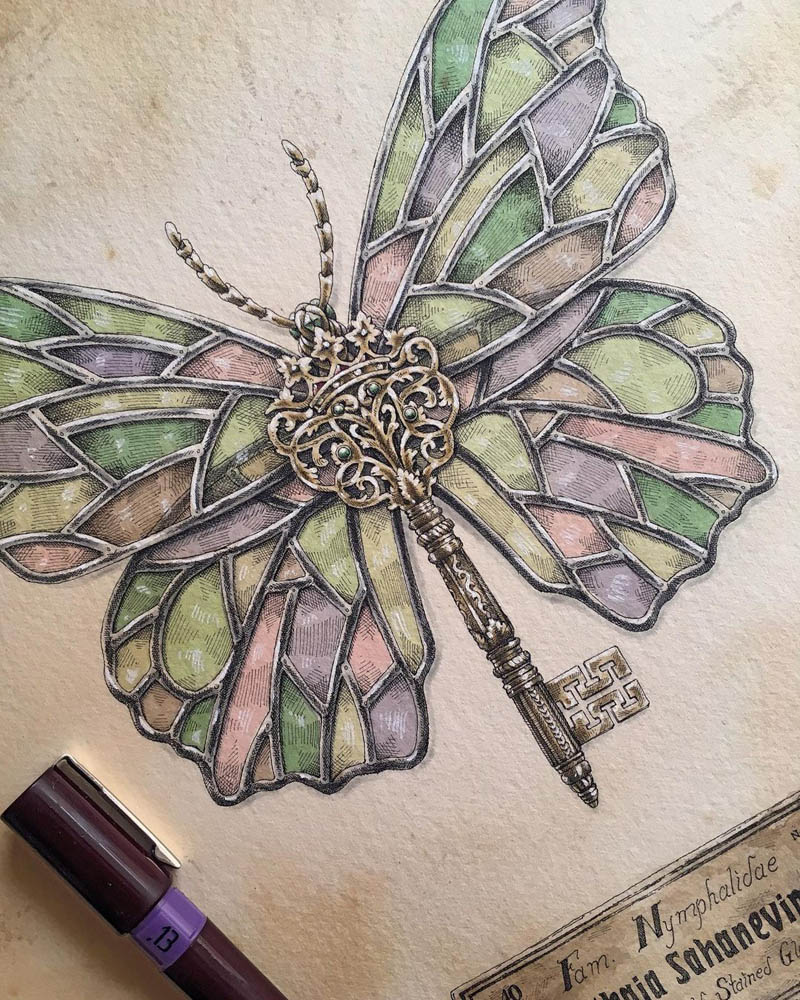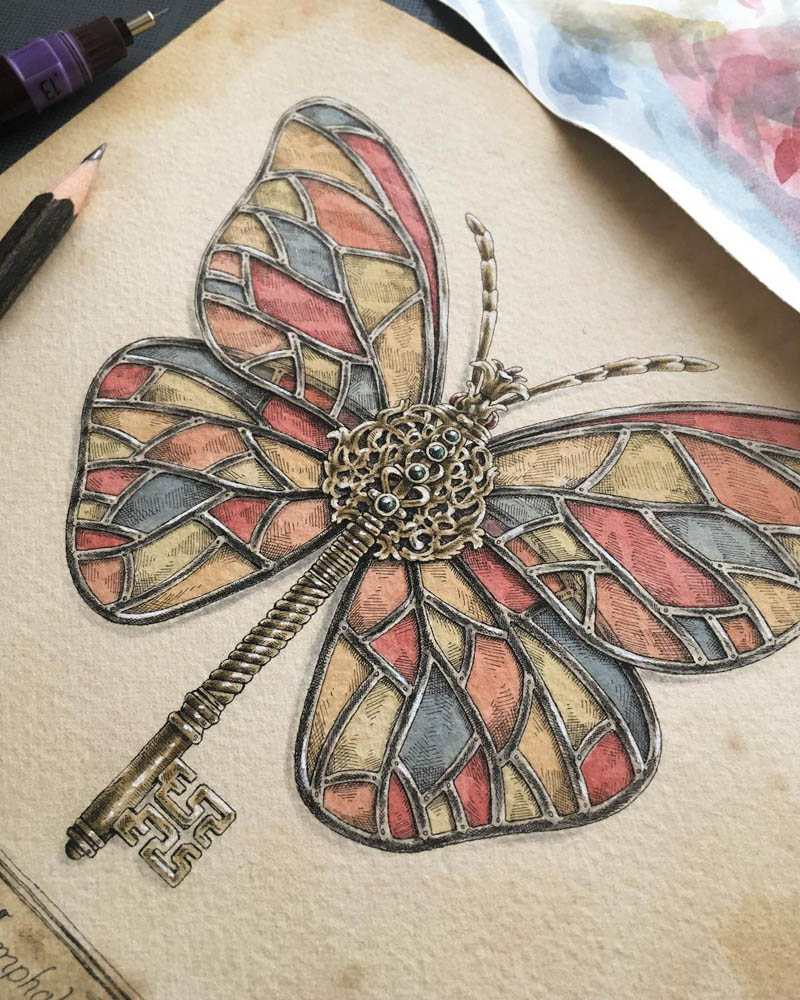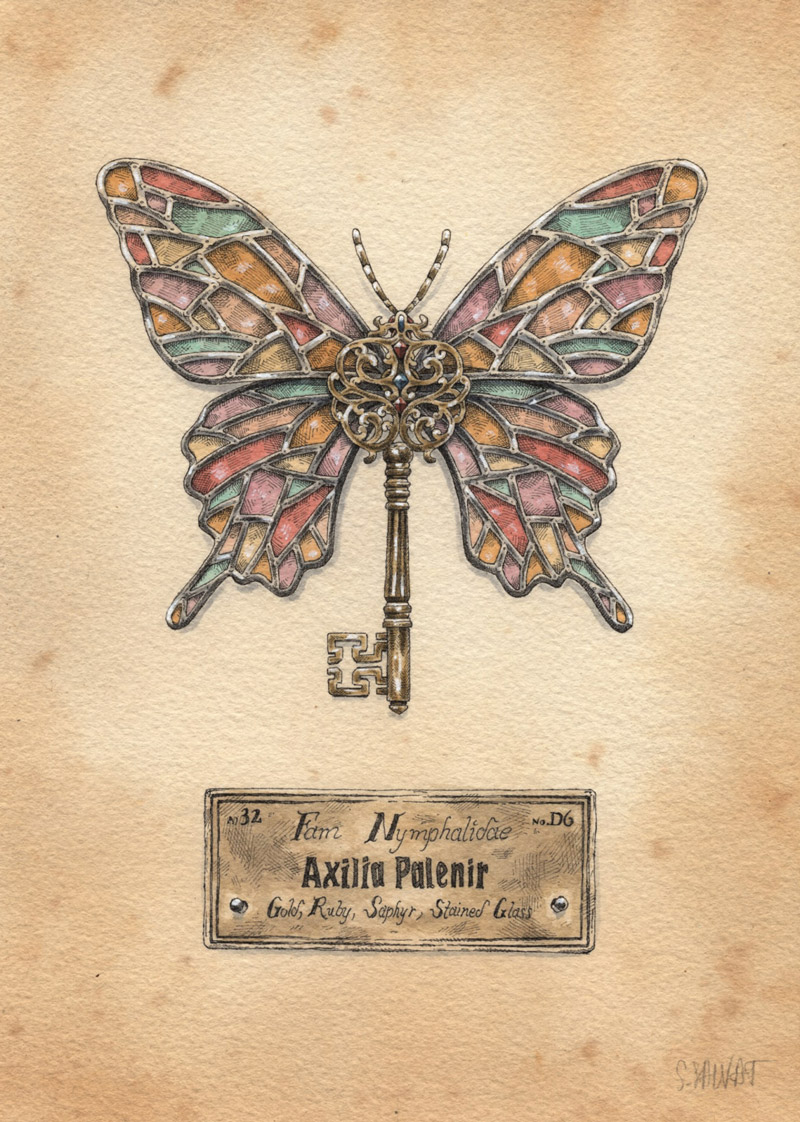 We are a participant in the Amazon Services LLC Associates Program. If you make a purchase, Design Swan may earn an affiliate commission. Please read our disclosure for more info.