Creative artists always try to make something new from normal materials. I once wrote about a blog abou "Shoe Sclupture" from Federico Uribe. Today I am to present you with some Incredible Pencil Sculptures.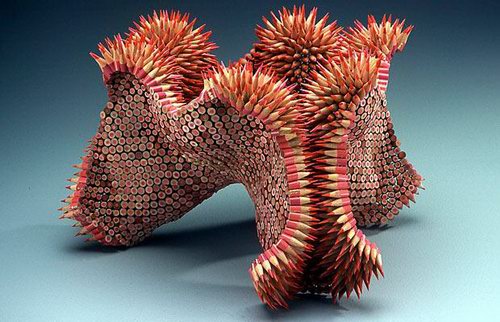 American artist Jen Maestre, 49, cuts bulk-bought pencils into one-inch sections and drills a hole in each one to create beads.She then sharpens the ends and sews them all together using a peyote stitch. Those sculptures may look like a sea urchin or some other strange species of marine life,but it is in fact a sculpture made of hundreds of colored pencils.
Jen said she enjoyed the paradox of using industrially manufactured objects to create flexible forms imitating the organic shapes of animals and nature. To more of her work, click here to visit her website.