Do you ever complain your computer has limited USB port? InfiniteUSB probably will be your best solution to this problem without bring extra device like USB hub. Basically, InfiniteUSB is an open chain of USB ports, granting an unlimited supply from one USB port. Whenever a new InfiniteUSB is plugged in, a new USB port will be created. Instead of forcing you to keep swapping devices into that port, InfiniteUSB keeps all your cables connected, with only one port from your computer. So no more worries about limited USB ports!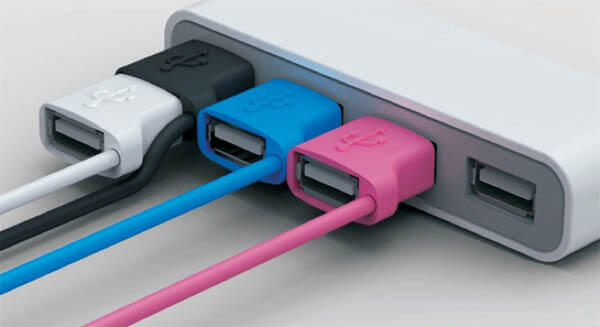 We are a participant in the Amazon Services LLC Associates Program, an affiliate advertising program designed to provide a means for us to earn fees by linking to Amazon.com and affiliated sites.
Coming with normal female USB, miscroUSB and lighting three different connectors, this excellent cable design is meant to satisfy all your needs. Want more? This USB cable inserted magnet can fold as half of the length for easy storage, right size can fit in your phone jack with a case perfectly without struggle so that you can carry this durable colorful cord with you anywhere. Sounds a pretty cool little gift for anyone. You can purchase it on amazon [discontinued] as you want.