The bathroom, once a utilitarian space, has now become a haven for innovation and convenience. From illuminating toilet bowls to cutting-edge toothbrush sanitization, a wave of futuristic bathroom gadgets has surged onto the scene, revolutionizing the way we experience our daily routines. In this article, we delve into a selection of ingenious bathroom companions that are making waves for their smart functionalities and intuitive designs. Whether you seek a touch of luxury, enhanced hygiene, or sheer technological marvels, these gadgets promise to transform your bathroom into a space of modern comfort.
Toilet Night Light
Tired of being blinded by bright bathroom lights during midnight visits? ToiLight, a motion-activated LED night light, transforms your toilet experience. Gently illuminating the bowl in a soothing manner, it activates automatically in the darkness, ensuring peaceful nighttime trips.
UV Toothbrush Sanitizer
Embrace enhanced hygiene with a toothbrush holder that not only accommodates up to five toothbrushes but also employs UV-C radiation to eliminate up to 99% of germs, including potential viruses like COVID. A mere five minutes of disinfection yields 24 hours of assurance.
3-Color Temperature Sensitive Gradient LED Water Faucet Light
Witness the magic of water-activated illumination with this faucet light. It dynamically changes color according to water temperature, adding a playful and practical touch to your sink area.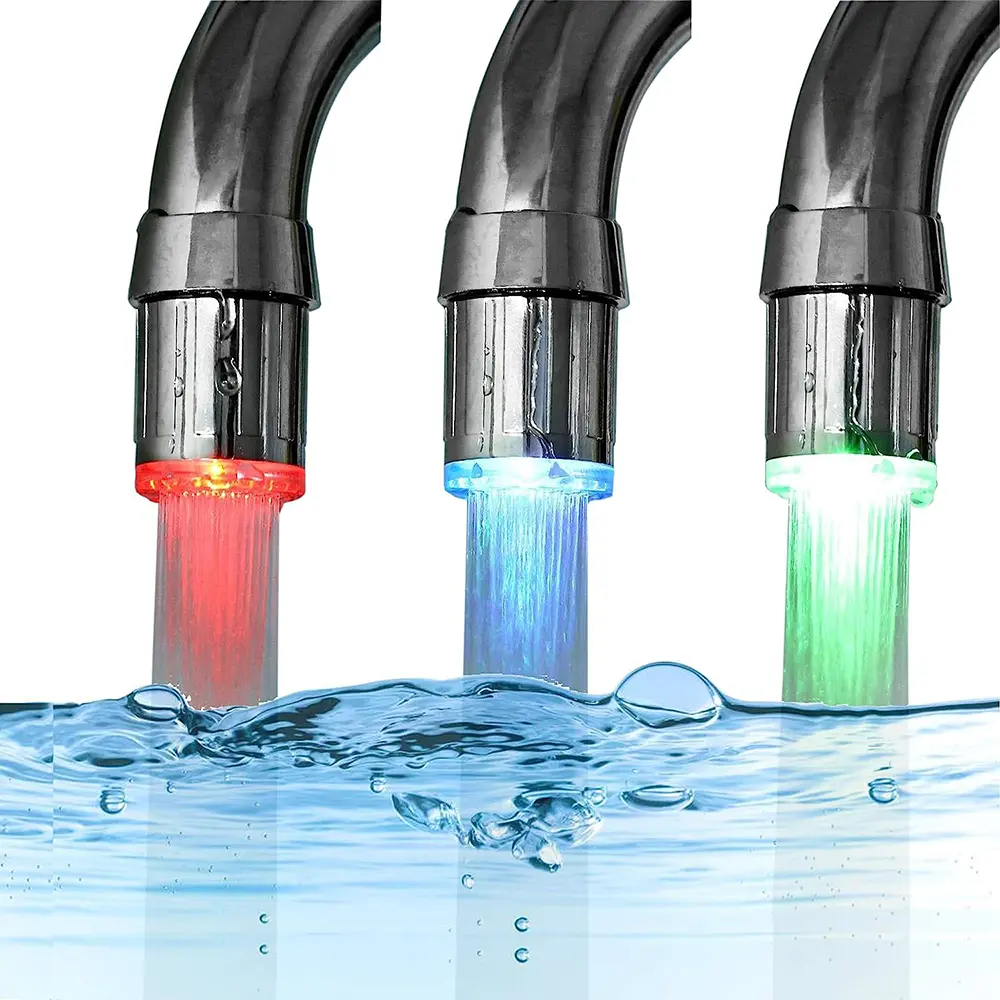 [buy on amazon]
Automatic Toothpaste Dispenser and Bathroom Wallmounted Storage
Say goodbye to messy toothpaste tubes with this wall-mounted dispenser. It efficiently doles out just the right amount of toothpaste, while its clever design prevents dust accumulation and ensures water drainage.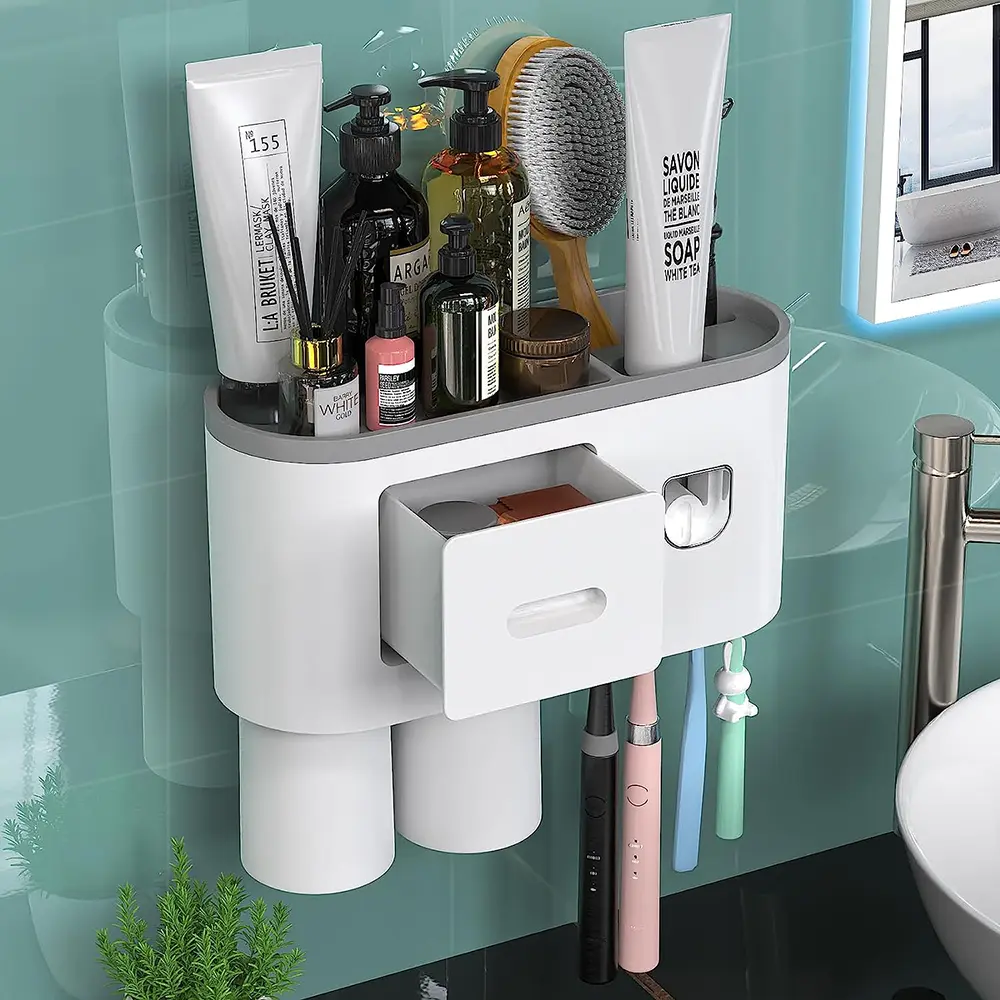 [buy on amazon]
Electric Spin Scrubber
Experience the power of advanced cleaning with this electric spin scrubber. Perfect for bathroom and kitchen surfaces, its prolonged battery life, waterproof design, and LED display for battery status redefine cleaning efficiency.
SAMODRA Non-electric Cold Water Bidet Toilet Seat Attachment
Elevate your hygiene routine with this bidet attachment, offering dual nozzles for tailored front and rear cleansing. Built to last and constructed with quality materials, it adds a touch of luxury to your bathroom experience.
Smart Electric Wall Auto Soap Dispenser
Welcome a touch of innovation with this automatic foaming soap dispenser. With adjustable foam volume and a built-in display showing time and temperature, it merges convenience with tech-savvy features.
Keenray Towel Warmer
Embrace the warmth of freshly heated towels with this oversized towel warmer. Rapid heat-up and a generous capacity make it a must-have for elevating your post-shower experience.
Shower Power Pro – Hydropower Bluetooth Shower Speaker
Make your shower experience a musical journey with this hydropower Bluetooth shower speaker. Seamlessly integrating into your routine, it delivers immersive audio and dynamic LED lighting to set the mood.
Full Body Dryer
Step into the future of drying with Valiryo. This full-body dryer offers a spa-like experience, customizable temperature and power settings, and an ingenious approach to post-shower comfort.
With these innovative bathroom gadgets, the boundaries of convenience and luxury are expanding. Embrace the future of personal care and redefine your daily rituals with these ingenious creations.