Microsoft Window 7 just released several days ago…. And there are some interesting and innovative promotion campaign Microsoft pushed….
Burger King selling a Windows 7 Whopper in Japan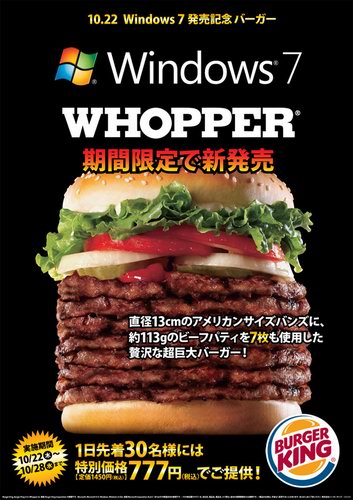 Microsoft has taken the unusual step of promoting Windows 7 in Japan with Burger King's launch of a Windows 7 Whopper. Fitting in with the software theme, the burger stacks seven patties in an otherwise normal Whopper and measures 5.1 inches tall. It also has an appropriate 777 yen ($8.53) price.

Microsoft Windows Cafe now open in Paris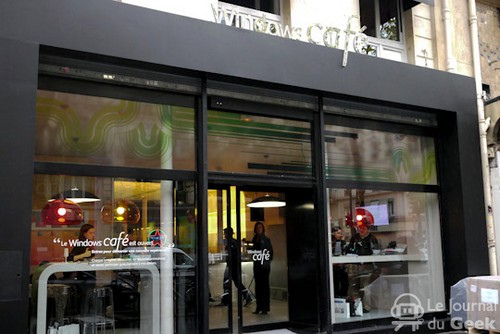 Japan may be home to the Windows 7 Whopper, but it looks like Paris may be the real place to be for out and about Windows fans, as it can now claim the only Windows Cafe in the world as its own alongside all those other little tourist attractions you might be interested in. It looks like a cool place to kick back in and they only sell food so you won't be pressured to buy gear, and there's some WiFi available for those looking for a place to loiter around. Kind of great idea to win Microsoft more customers.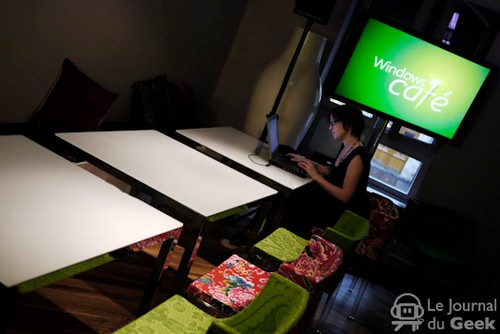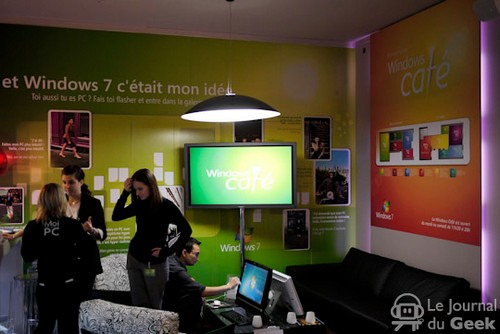 Microsoft also tried to repeat the "seven" theme in multiple publicity events; it launched a giveaway of the new OS for every resident of the Dutch village of Zevenhuizen ("Seven Houses") and decorated parts of the Spanish village Sietes ("Sevens") in Windows-themed colors. The campaign contrasts sharply against the more traditional ads of Vista and earlier Windows releases, highlighting Microsoft's desire to turn around its public image.