Interesting T-Shirt Design
Today's topic is T-shirt Design. Some of them are really interesting and some of them are pretty clear ads campaign. Hope you enjoy! :)
Wifi T-Shirt
To catch a wireless signal? This t-shirt will literally tell you (by lighting up bars across the chest of the shirt) whether there are any wireless Internet signals close to where you are standing.
I saw one of my colleague wore this tee once. The signal receiver is actually an extra thing stick to the shirt. As he said, it was not that comfortable to wear, but he got 100% second glance that day. lol [link]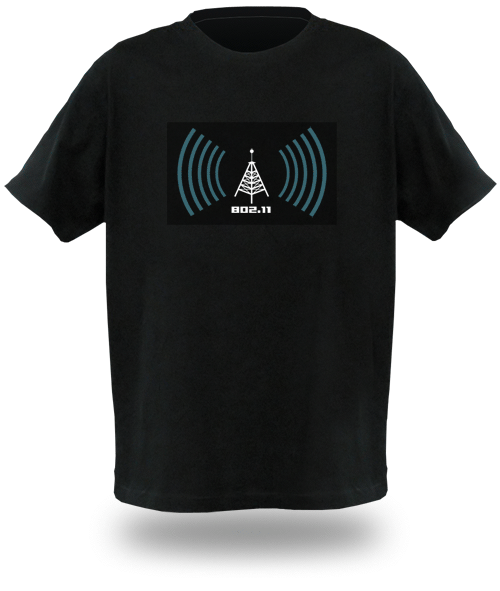 FedEx T-Shirt
T-shirt designed for a FedEx campaign makes it look like the wearer is carrying a FedEx envelope around. [link]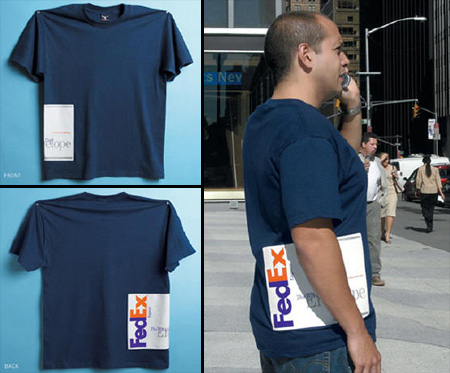 H4H Hair Formula T-Shirt
Clever t-shirt was used to market hair growth products in Singapore. [link]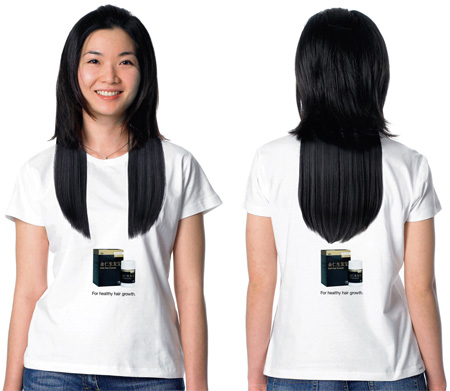 "Try Another Hole" T-Shirt
Some of the best geeky attire combines tech terminology with sexual innuendos, and "Try Another Hole" t-shirt is an excellent example. Try wearing it to a bar, and who knows? You might just strike up a conversation with a pretty girl who gets you into a rousing conversation of the pros and cons of Firewire vs. USB!  [link]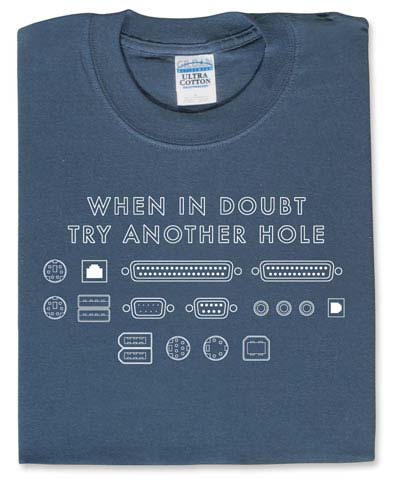 Skin T-Shirt [link]
Look like real and kind of bloody.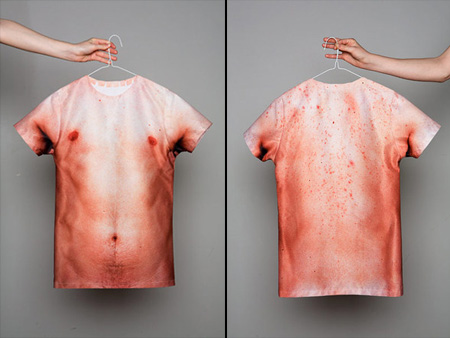 PowerHouse Healthclub T-Shirt
This is a satire of the need to work out. An inlet-outlet rubber is attached to the t-shirt, the guy is giving an impression of an air balloon and powerhouse is the ultimate destination to let the air out. [link]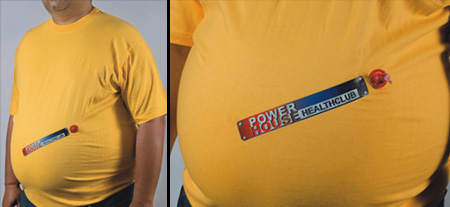 "LMAO" T-Shirt
Another representative of geeky T-shirt, it is perfect for those who find themselves thinking and talking in online lingo more than actual English [link]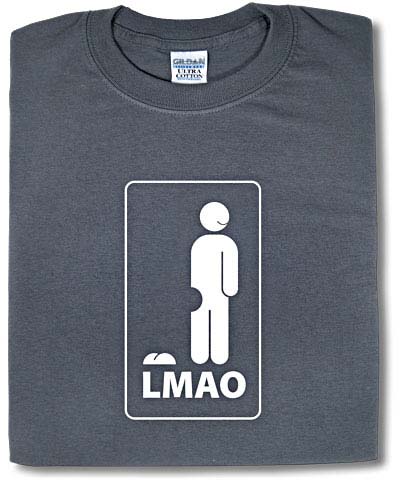 Bad Biker T-Shirt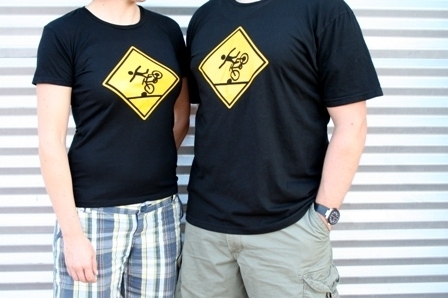 Zoo Safari T-Shirts
Creative t-shirts were designed to promote Zoo Safari in Brazil. "Zoo Safari: You've never been so close to a lion/tiger". ((Advertising Agency: DDB Brasil, São Paulo, Brazil)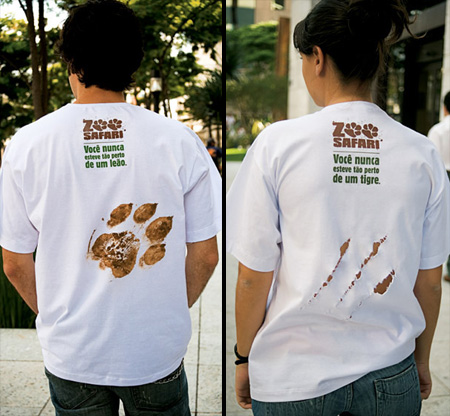 Walkman T-Shirt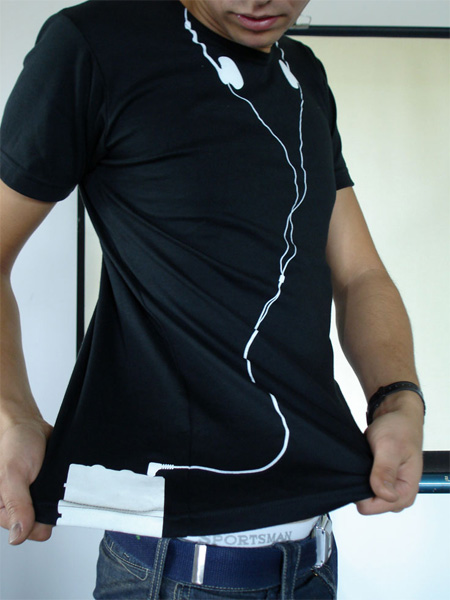 Gun T-Shirt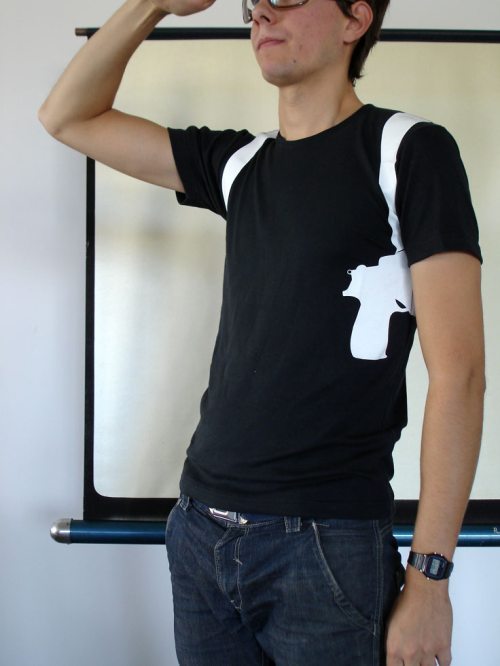 Perrier Water ads compaign T-Shirt [link]
Music T-Shirts T-Shirts
We know you love music. lol [link]