Today's focus is a daily essential tool for men – razor. The ads displayed in the post will focus on "How razor changes men" instead of "how functional razor is itself".
Baby Face Series
Even you are grown up, you still can have a baby face. "New schick quattro razors, with aloes and vitamin E." (I have to say, those face and expression make me laugh)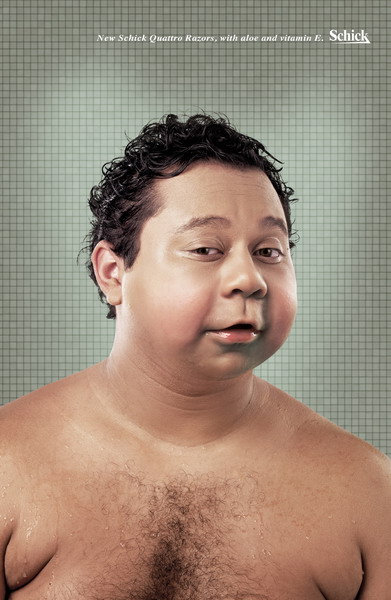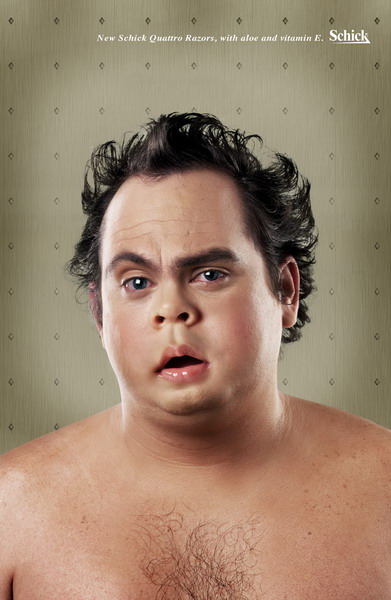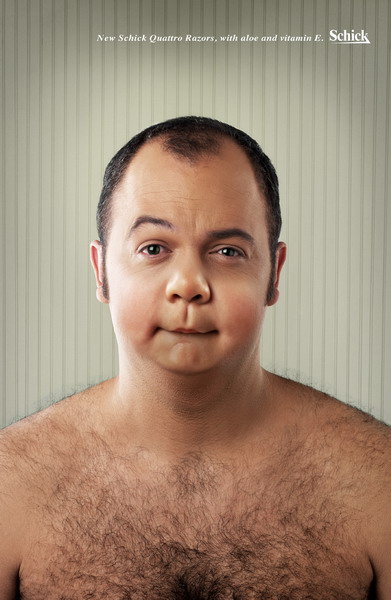 No shaving, no Kiss series
You want to be more charming, you have to shave. lol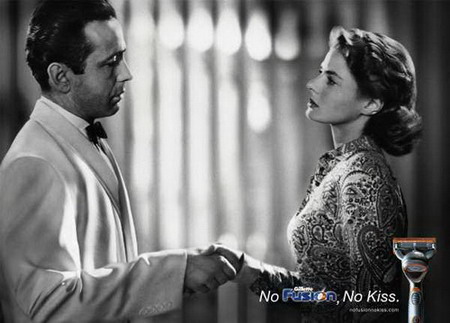 CASABLANCA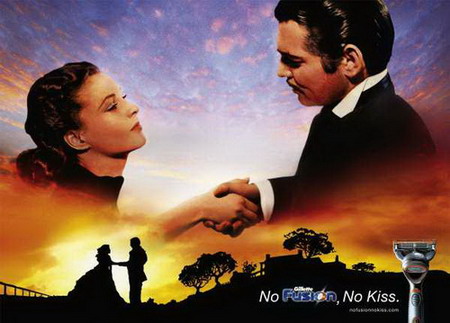 GONE WITH THE WIND
Shaving brings out the human in men series
Magic shaving, magic 5 minutes.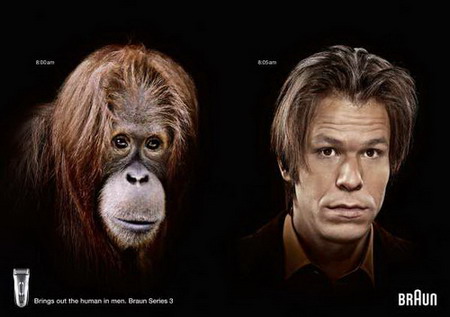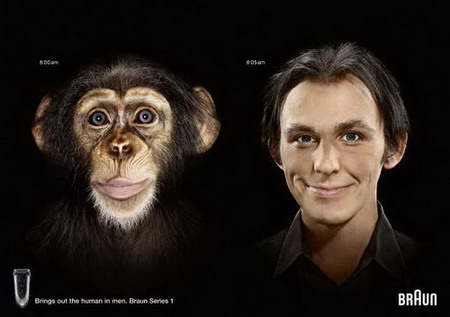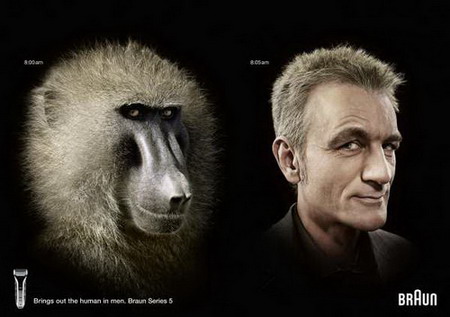 Be individual, be Stylish – Style Shave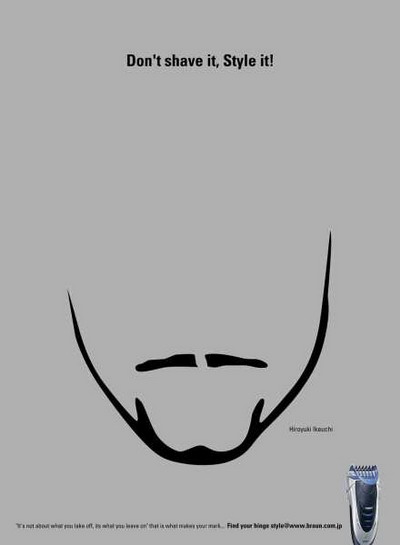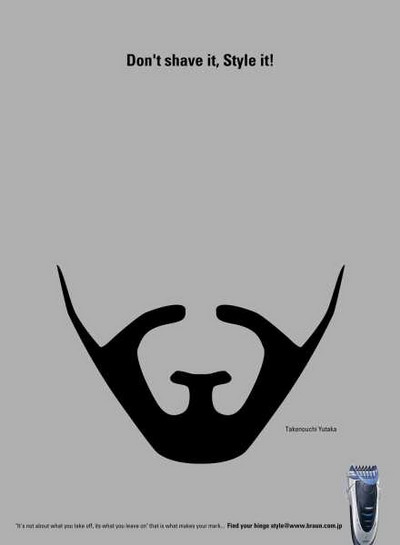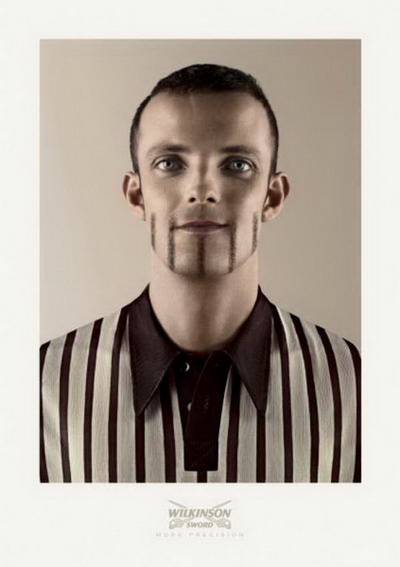 STRIPES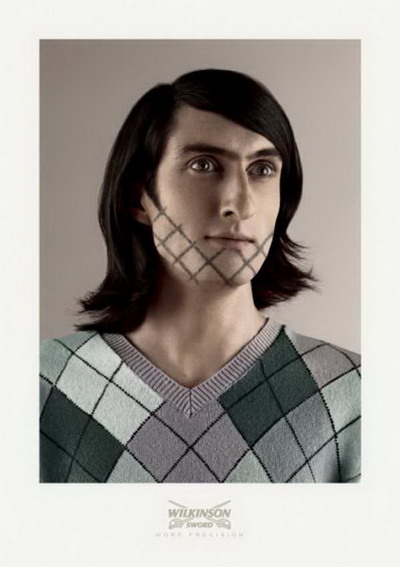 CHECKS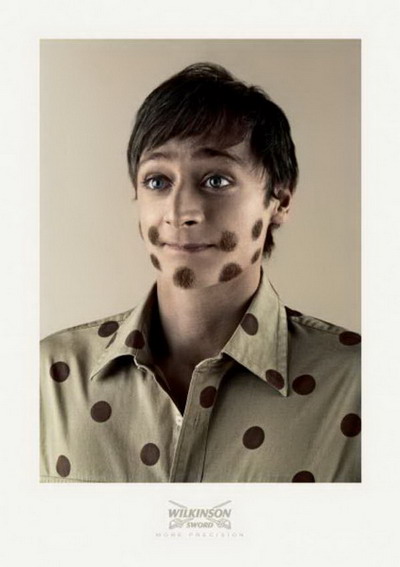 SPOTS
Or be really outstanding.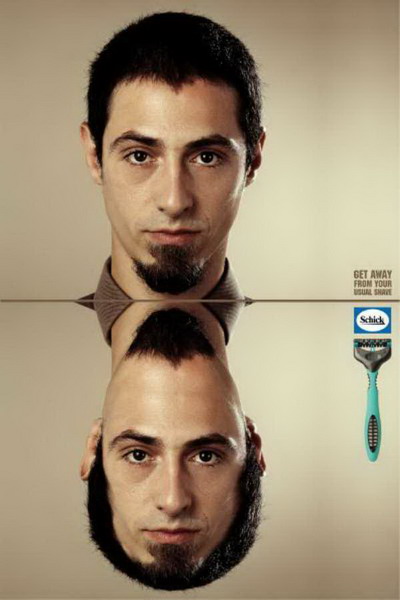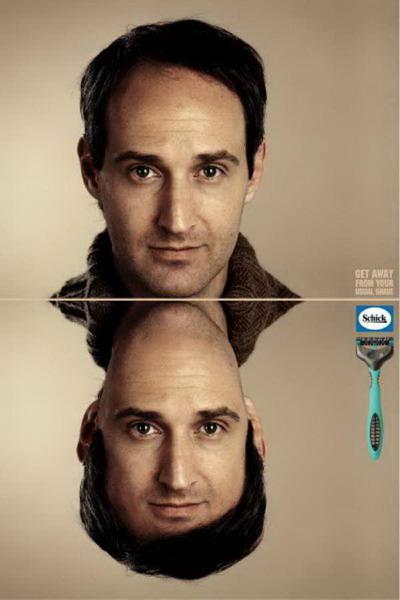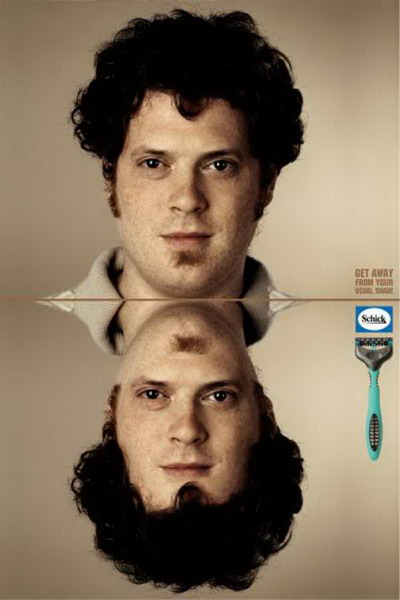 Trust is clean shaven series
I guess this series tries to say, no one wants
– let their children sit on the knee of man in post
– hire a babysitter like the man in post
– lend the toilet to the man in post
Because they don't look like trustful?