Coffee lovers, get ready to embark on a flavor adventure like never before! Meet DUOBO, the coffee machine that lets you create your own personalized blends with just a tap on your smart app. Say goodbye to settling for a one-size-fits-all coffee – it's time to craft your very own coffee masterpiece!
With DUOBO's innovative 2-shot layer blending technology, powered by LG Labs, the possibilities are endless. Whether you crave a bold and spicy kick or a smooth and mellow delight, DUOBO's got you covered. Customize the temperature and extraction volume for each capsule, and watch as the magic happens – layer by layer, your dream coffee comes to life!
Gone are the days of searching for that elusive "perfect coffee" that suits everyone's taste. With DUOBO, every sip is a step closer to your coffee nirvana. Unleash your inner barista and indulge in the joy of crafting unique blends tailored exclusively for you.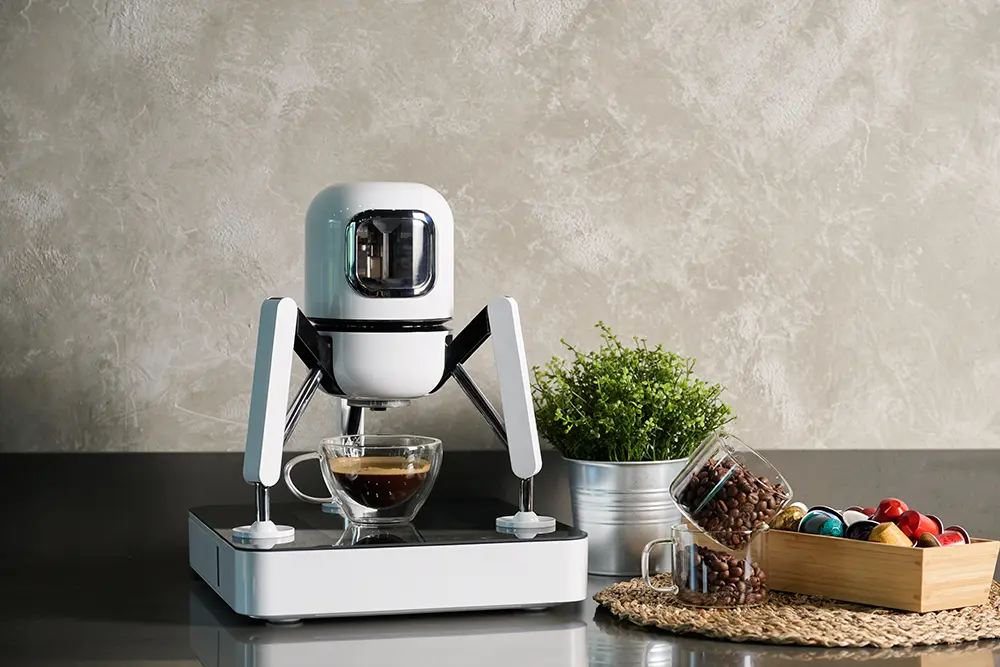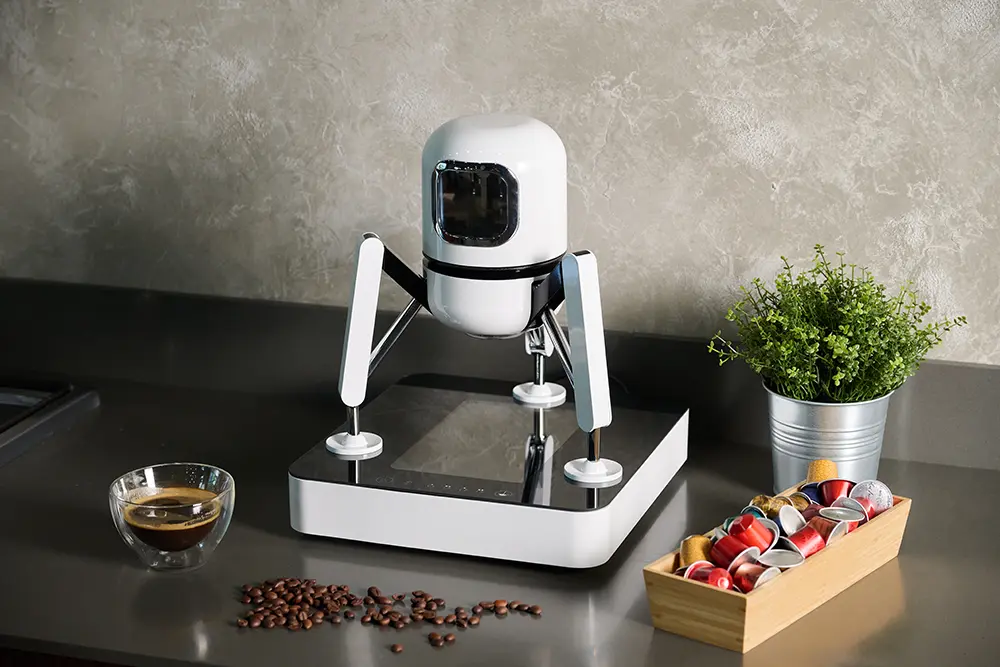 The best part? DUOBO is the world's first capsule coffee machine to extract two capsules simultaneously! No complex preparations or operations required – just pure coffee bliss with every cup.
Stay captivated throughout the blending process with DUOBO's visual display, where you can enjoy each step from start to finish. And the convenience doesn't stop there – the smart app control lets you easily customize every detail to your liking. Adjust the capsule tray, fine-tune the height to fit your cup perfectly, and create the coffee of your dreams with just a few taps.
Join the coffee revolution and experience DUOBO – the coffee machine that puts the power of blending in your hands. Elevate your coffee game and explore a world of infinite flavors right at your fingertips! Cheers to your perfect cup of coffee, made uniquely for you.
You can find the details of the product and how it actually work on its kickstarter page.
This post may contain affiliate links. If you make a purchase, Design Swan may earn an affiliate commission. Please read our disclosure for more info.