In these days, planter can be placed in anywhere and in any shape. We have featured many unusual/creative/creepy planter designs on our site and today we would like to add one more member to this family – Ambienta Living Table Lamp.
In these days, multi-functional planter isn't something new. There are fish planter, furniture planter, jewelry planter and today, we will have a lamp planter. Designed by French designer and architect Daniel Pouzet, Ambienta is a hydroponic planter with a table lamp that not only provides ambient illumination for humans, but essential light for the plants growing beneath it as well.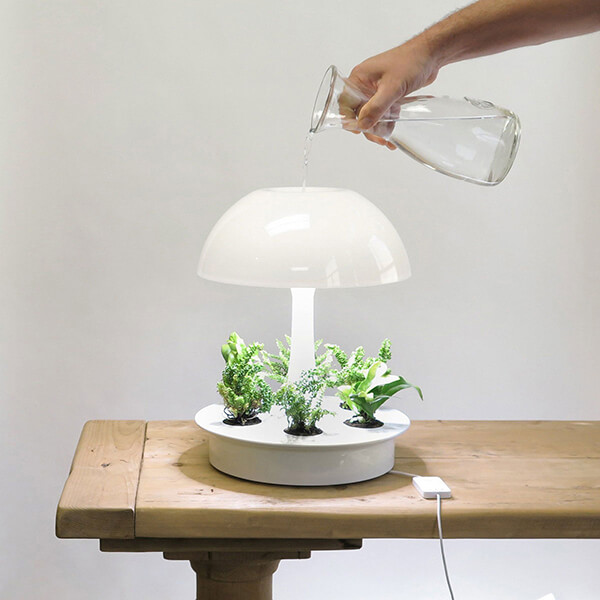 The planter base supports up to six hydroponic or traditional soil plants such as low-light tropicals, ferns, or succulents. The intuitive control panel lets you toggle between the two light settings: ambient light and grow light. The ambient light is enough to provide the plants the light they need and with a flick of a switch, the grow light is perfect to brighten a room. It also features an open column down the center for filling the base's reservoir with water, a built-in timer, and growth medium. Perfect for any spot in your home or office in much need for a unique decorative blend of light and nature.
Want to see more? Click here to see the whole creative planter collection on our site. If you like this living lamp, you can purchase it from amazon.